Khmerican Family Abroad | #4 - Score at Skelterbaan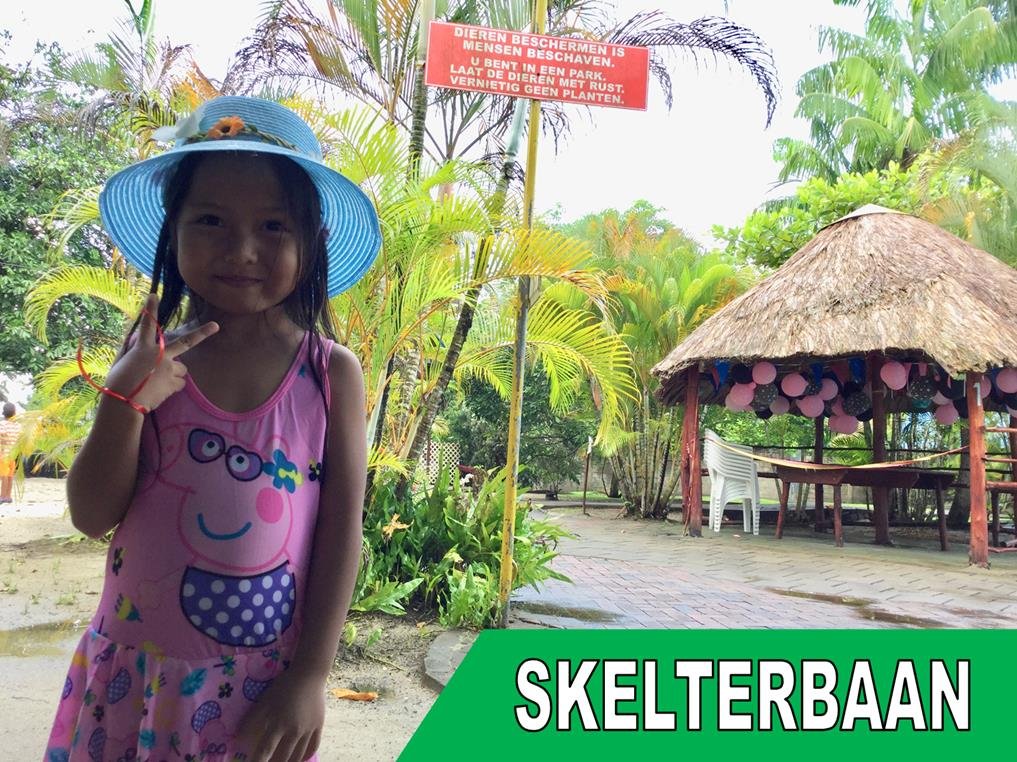 Skelterbaan in Paramaribo was a major score with Srey Yuu and Sakana last weekend.
Thanks for reading Travelfeed.io and Steemit users. My blog is full of glimpses from the daily lives of my mixed Khmer-American family as we wander the globe seeking immigration and a forever home.
If you want to get to know me a bit first, check out my Introductory PostIntroductory Post.
Continue reading to find out more about Skelterbaan......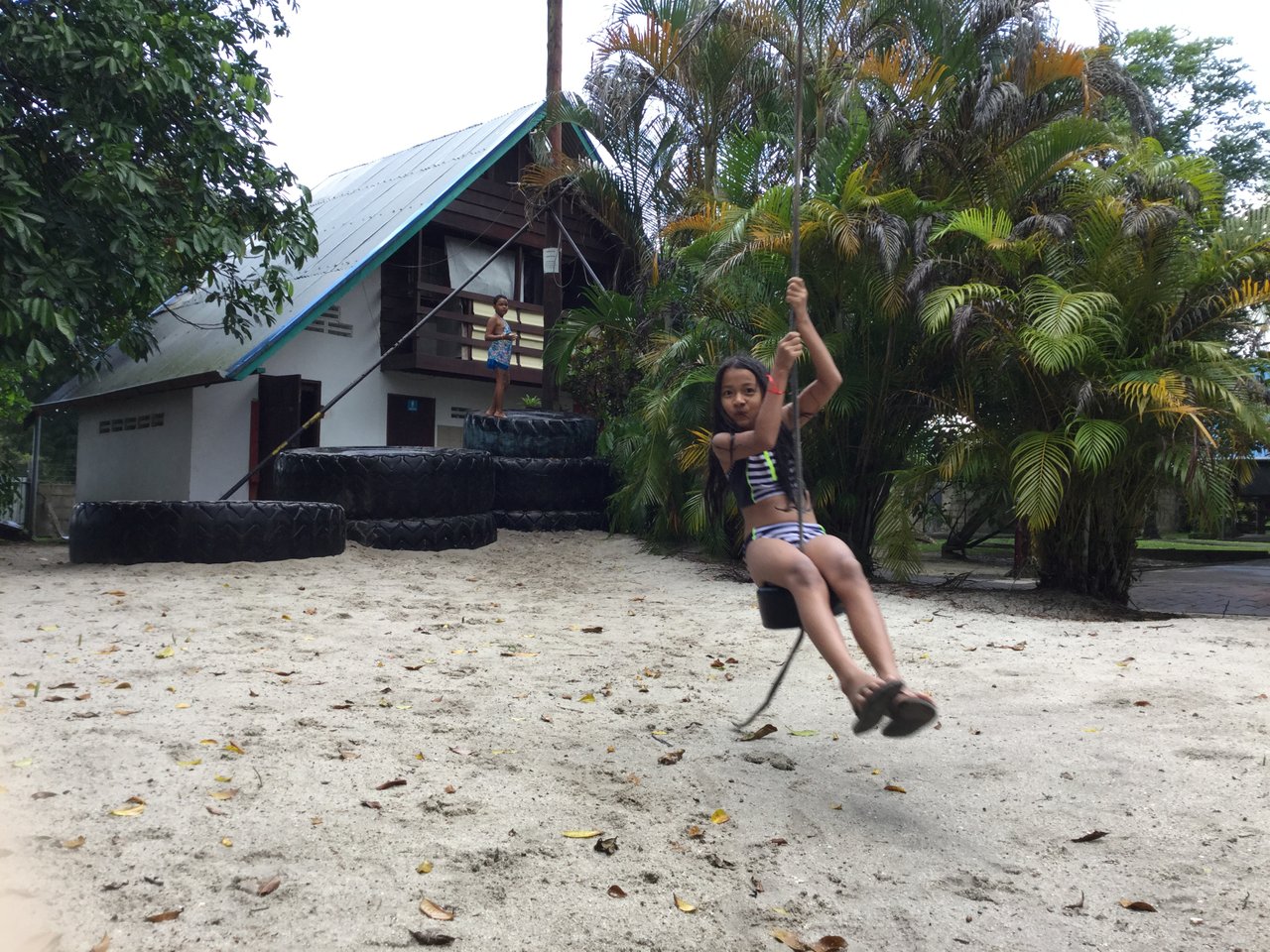 | Score at Skelterbaan |

Paramaribo isn't exactly full of green public spaces, even if Suriname itself is more than 95% forest. We've had little time or money to go out for adventures here in our new home: Paramaribo, Suriname, but Skelterbaan is a relatively affordable kid-friendly recreation park, and it's easy enough to entertain yourself for a day there.
Srey Yuu and Sakana have been begging to go swimming for months. Sreypov and I had been longing for a swim too, but unfortunately the pool is only knee-deep. The kids loved it though, and swam until hunger sat in. This place has a small, simple cafe, and luckily there was a veggie burger for the kids to eat. It wasn't anything to rave about, but more swimming fuel for the kids to hit round #2.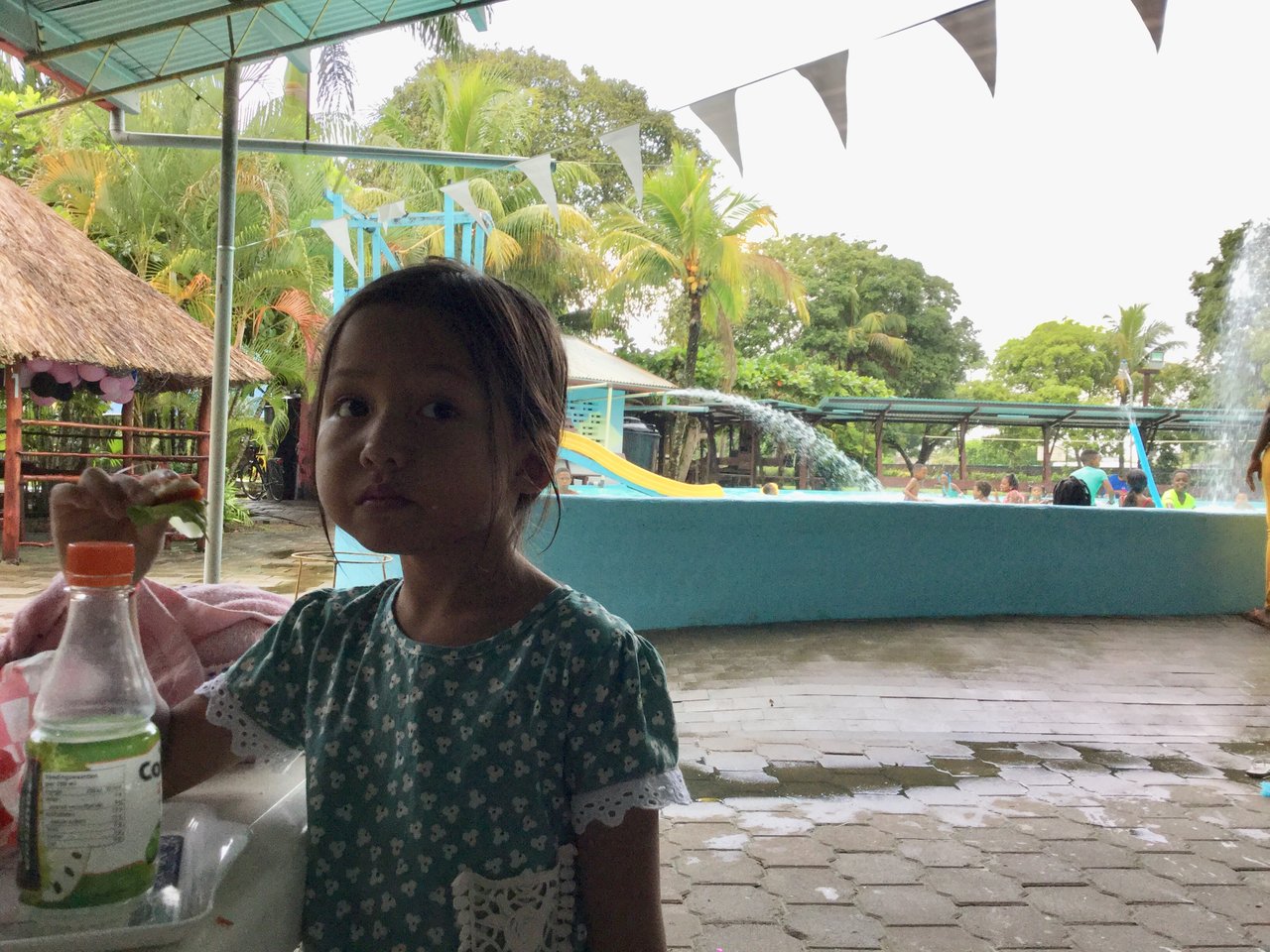 Rain came and went, and the lifeguards called the kids out of the pool at every sign of lightning. Just when we thought the kids were losing energy, a private party began doing the "Baby Shark" dance and song. They had hired a clown and he was quite entertaining. He wandered around the pool and did interactive dances with the kids. "What pool has it's own clown right?" Well, I realize that could be some people's worst nightmare.
The girls wanted to join the "Baby Shark" dance, but they are still too shy and think they don't speak enough Dutch or Taki Taki. All in all it was a hit. The swimming fees were 15 SRD ($2 USD) per person, so it won't break the bank. Unfortunately the pool is too shallow for adult swimming, only knee-high. However, there is plenty to do and nice little huts and shady places to relax and waste the day away.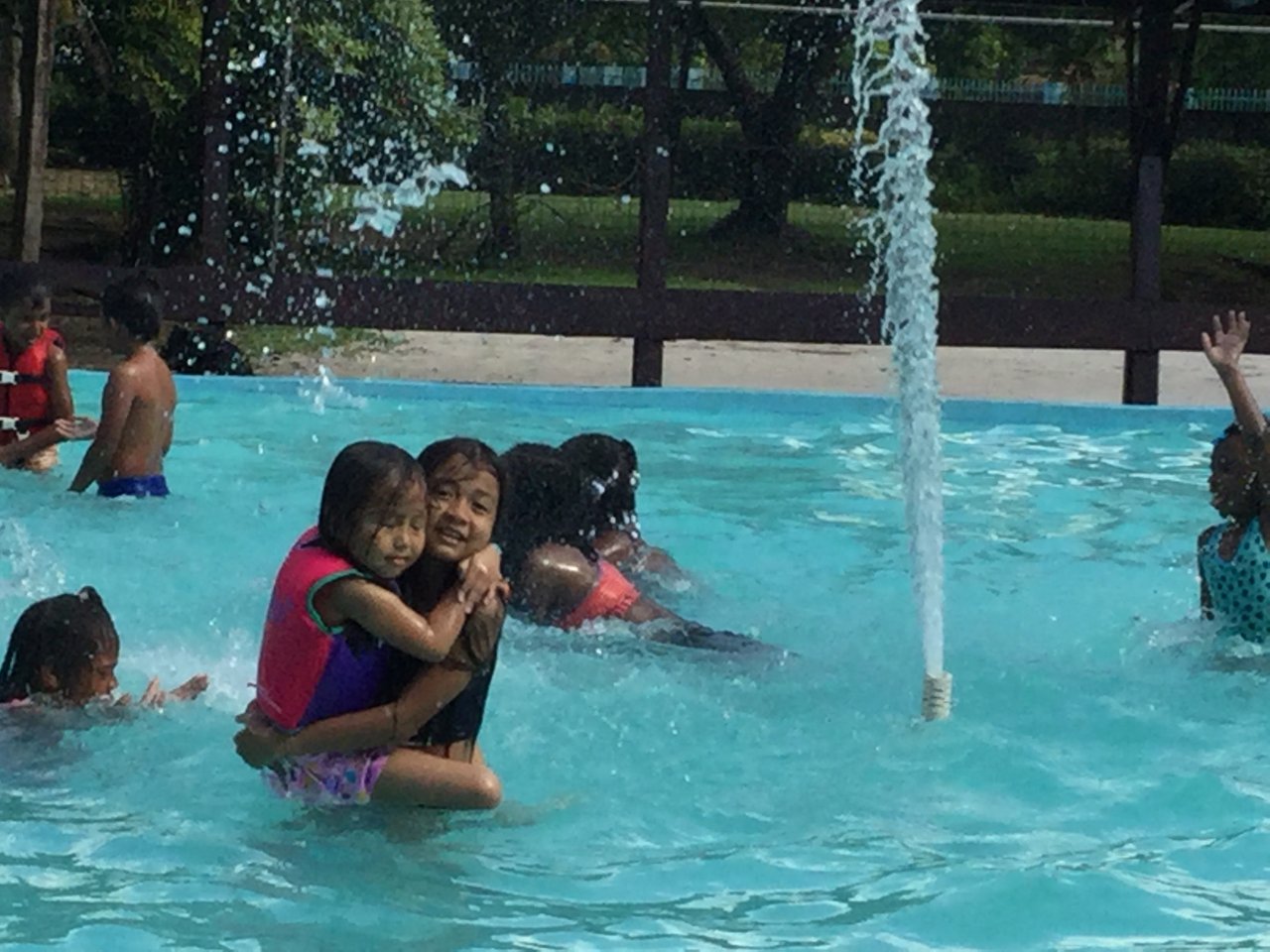 There's a mini-zipline, and the girls had tons of fun on that thing. Sreypov and I just had fun relaxing and walking around the garden, staying out of the sun. There was also a racetrack for pedal-powered carts, but no one showed much interest during the day's heat. Skelterbaan is worth a trip if you find yourself in Paramaribo someday.
If you have any questions, feel free to ask me.
I'll do my best to answer you.
I care a lot about what my followers and the Steemit community at large think -- so feel free to leave a comment.
Follow me @justinparke
I would like to thank all of the readers who interacted with my content so far. My time on Steemit is limited, and my technical knowledge of the platform is also limited. Please bear with me. Producing true short stories (good content) for Steemit readers is my main priority here.
---
▶️ DTube
▶️ IPFS