Zombicide Invader - M04 Death On Fire
jrej
64
9 months ago
Steemit
3 min read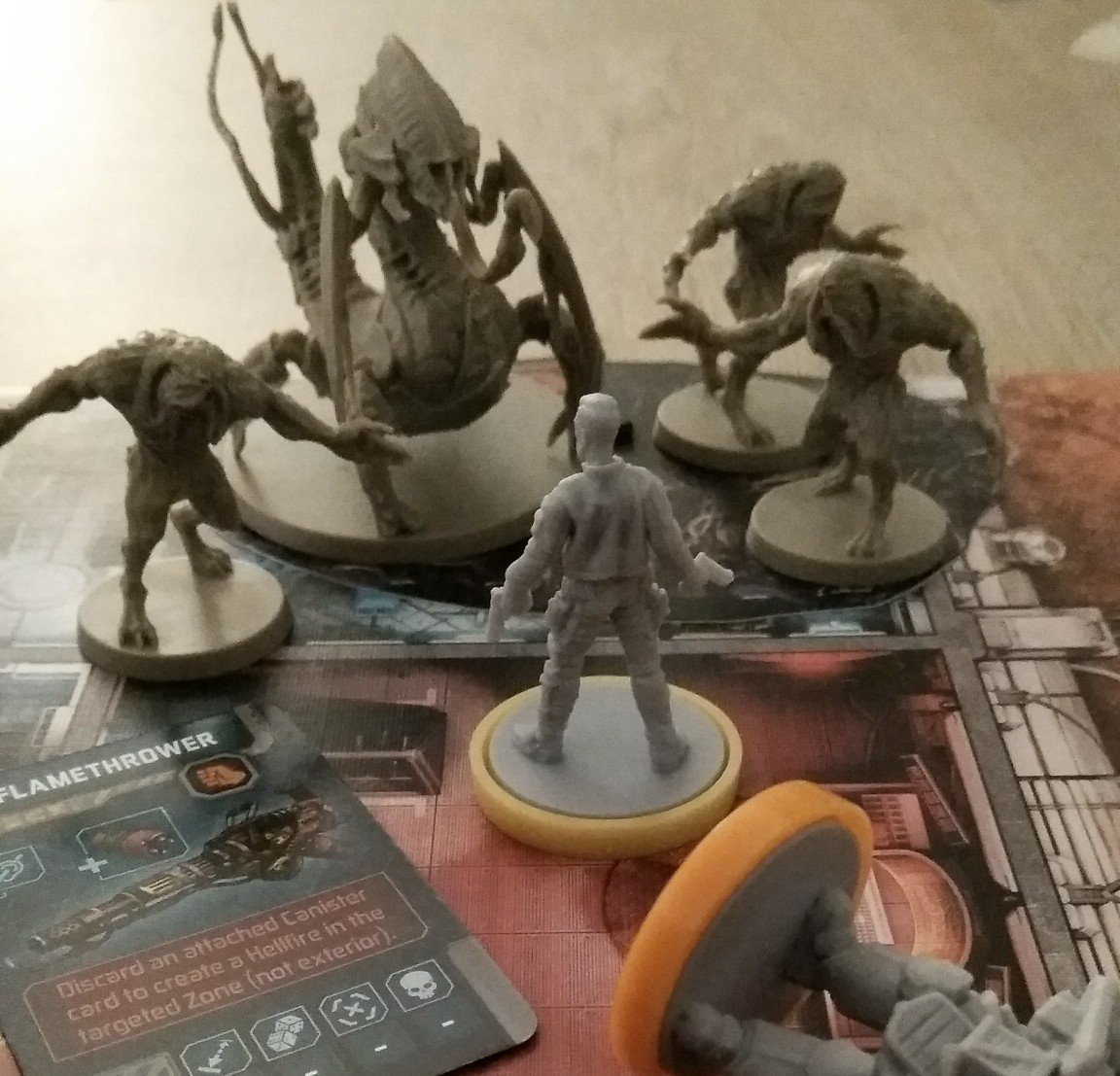 Hello guys,
I am back with a Zombicide game session. Last time, I played Dark Side Mission 0.
Here I played mission 4 from Invader, the core box from this sci-fi version of the game. Yes. You read me right... It's zombies in space... But aliens (called Xenos)...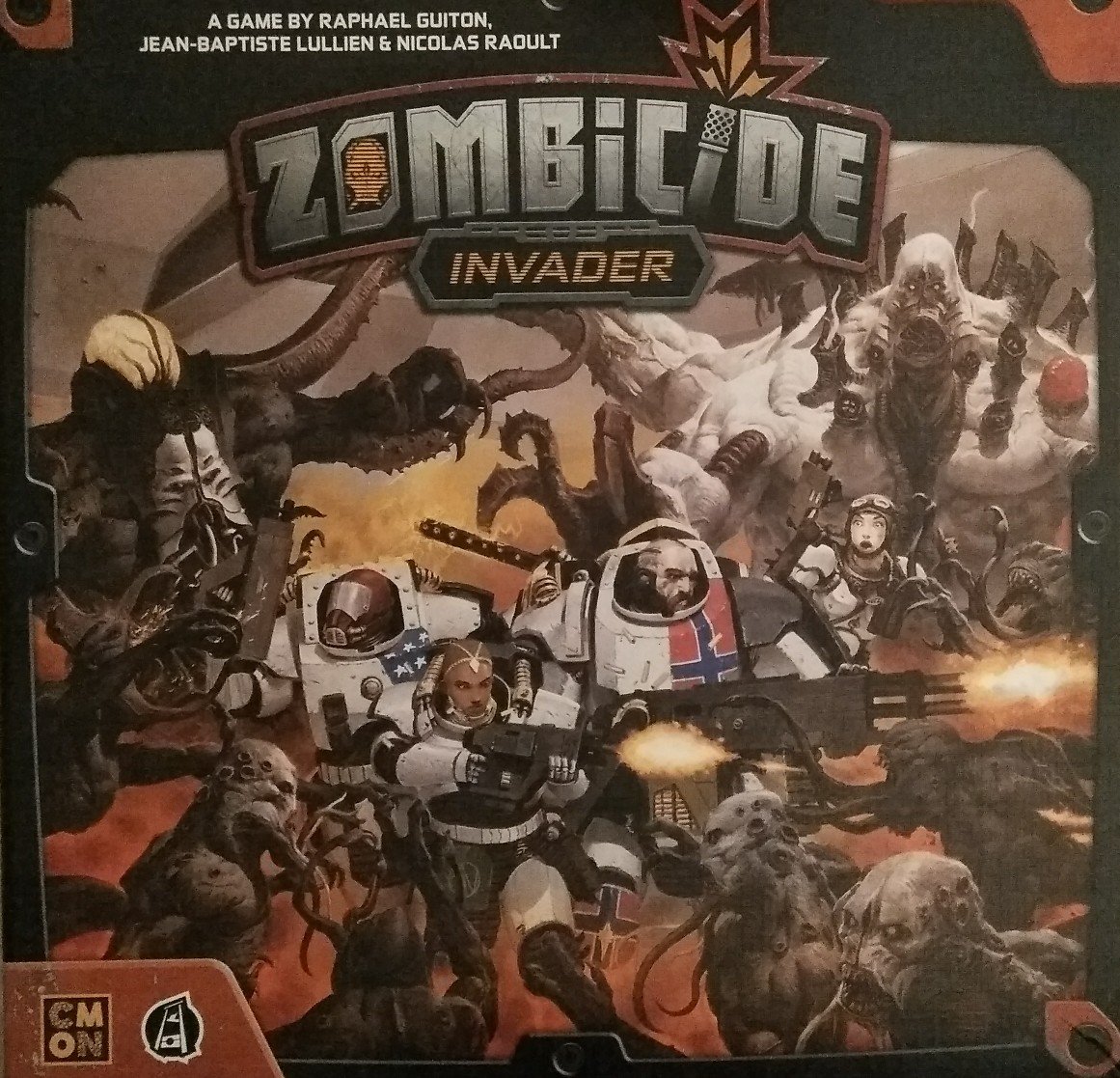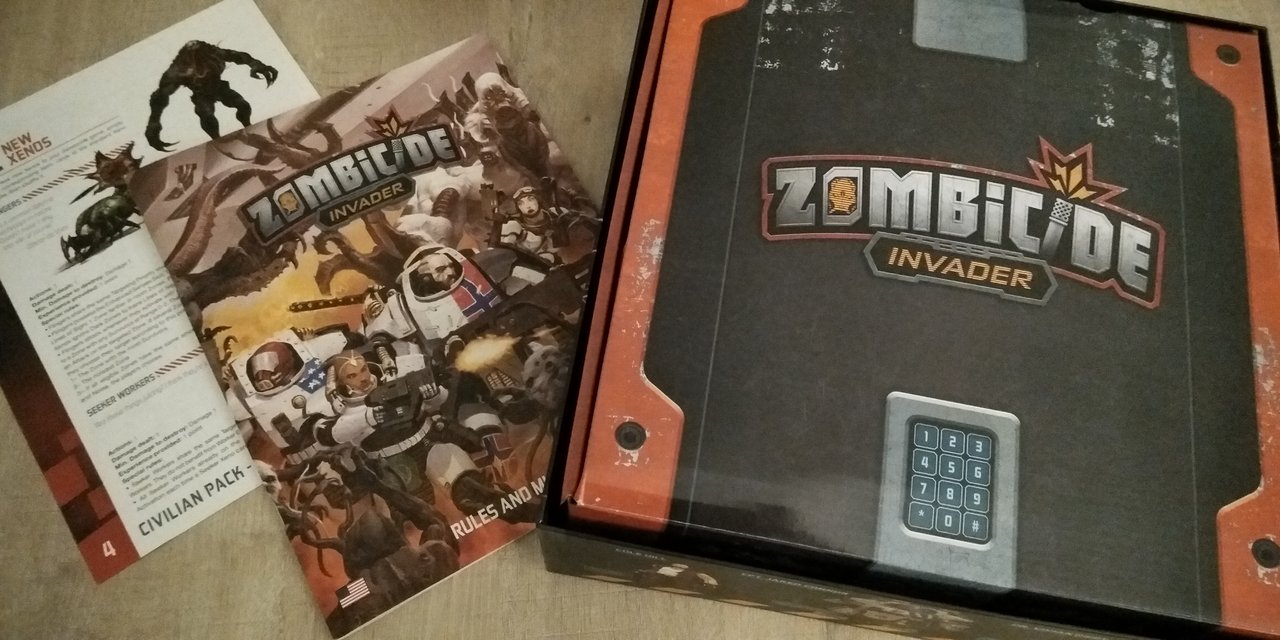 Our team today was the original set of six survivors, Half civilians, half soldiers.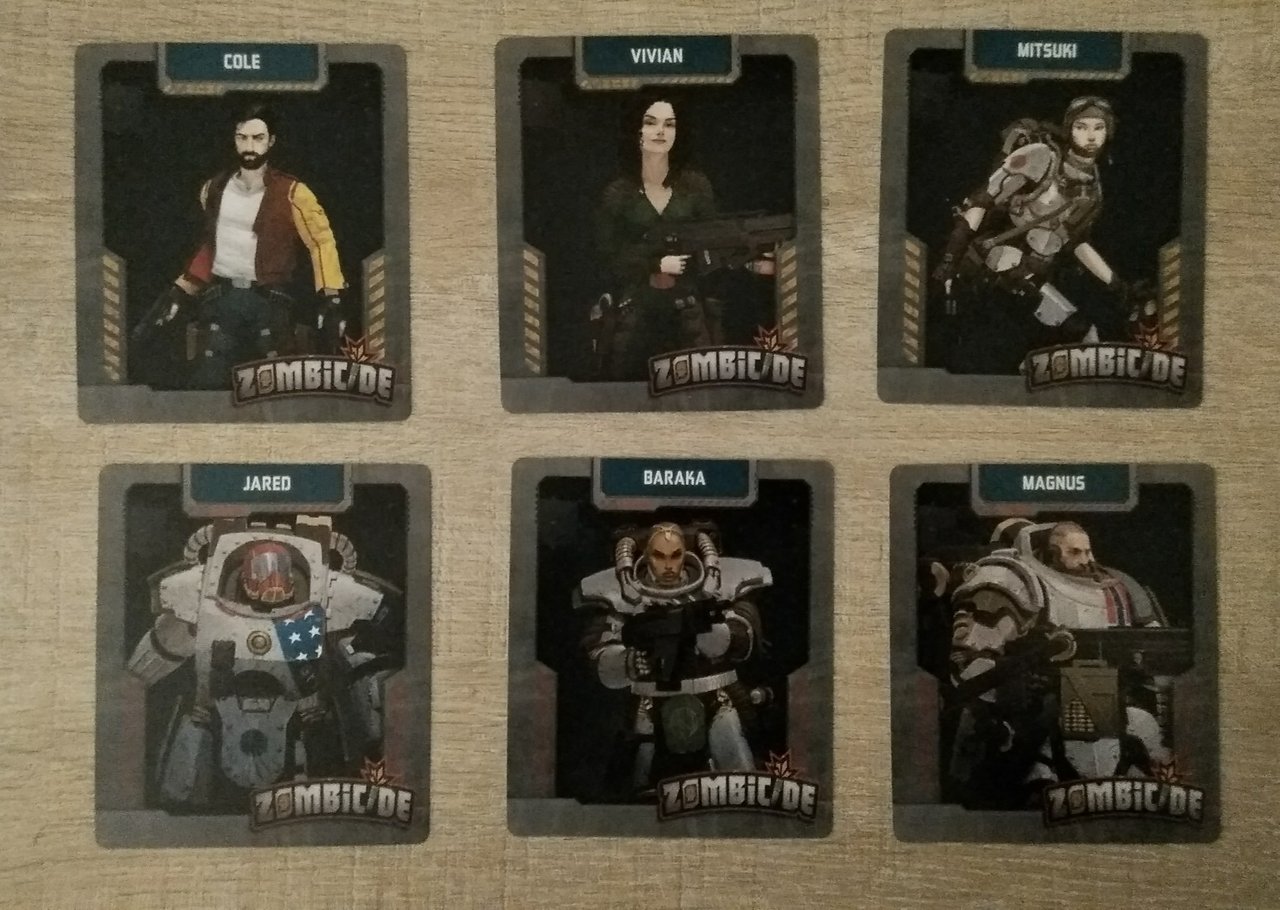 Below the cards in their individual dashboards. This was at the beginning as I can see our team wasn't equipped very well then. Maybe I should have done better...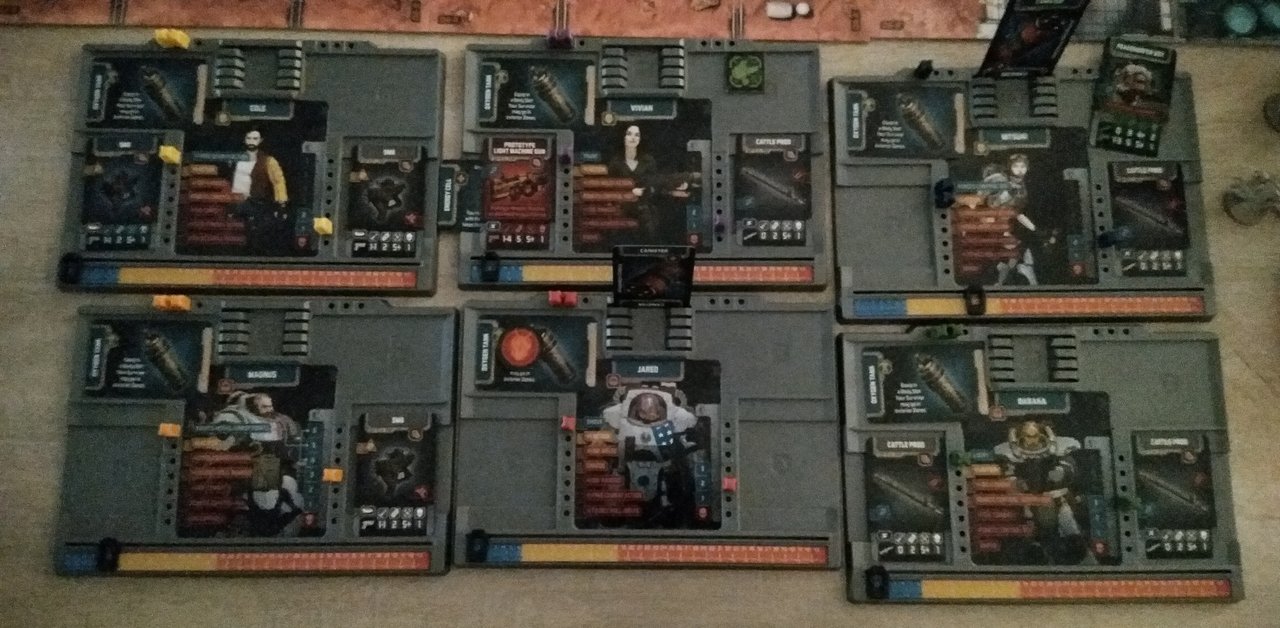 The mission was pretty simple. Save two scientists: One located north east, represented by a blue token, one south east, with the white token. Finally we had to regroup on the exit sign at the bottom right-hand corner.
This was the map half way through the game.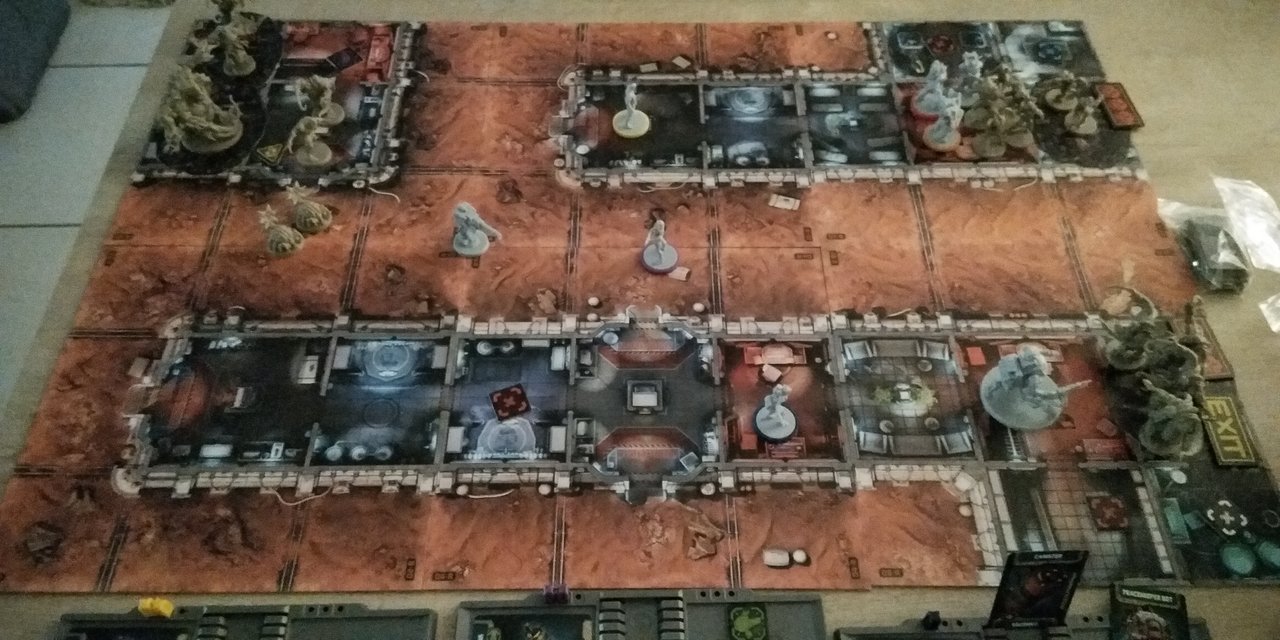 The challenge was holding three positions at once. That required a well balanced & autonomous split of characters.
I had Vivian & Cole clearing up the back not to be overwhelmed.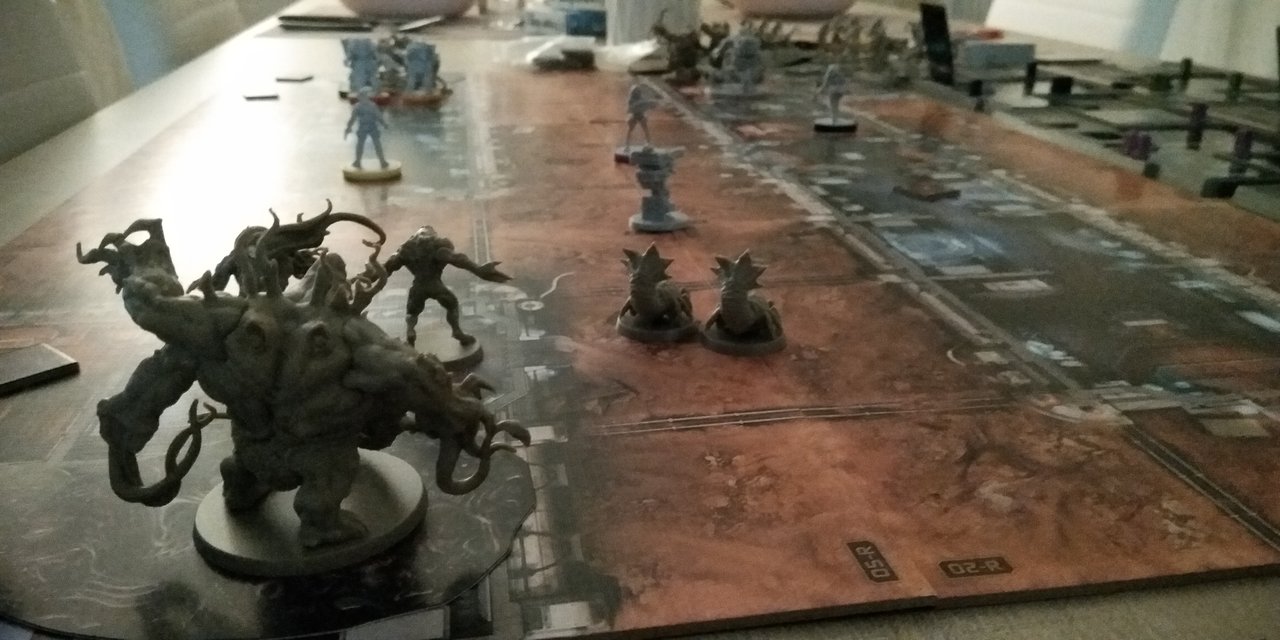 Mitsuki with her trusty "Peacekeeper" bot going south to save the white scientist.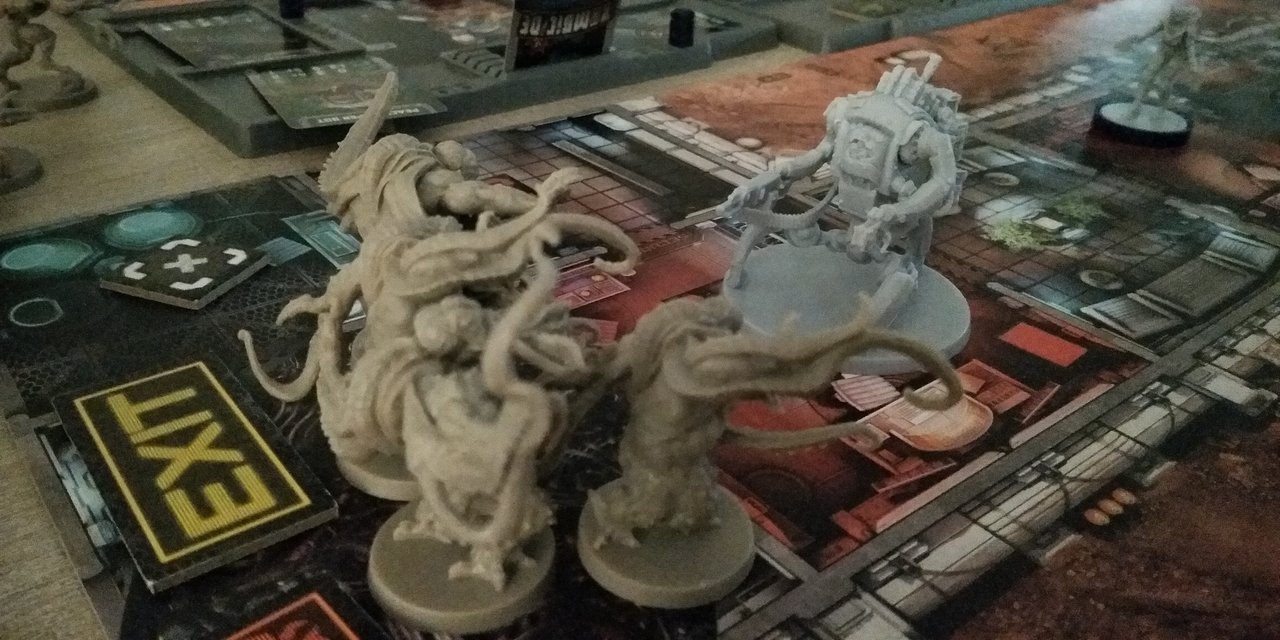 Finally, the three soldier going north for the blue scientist.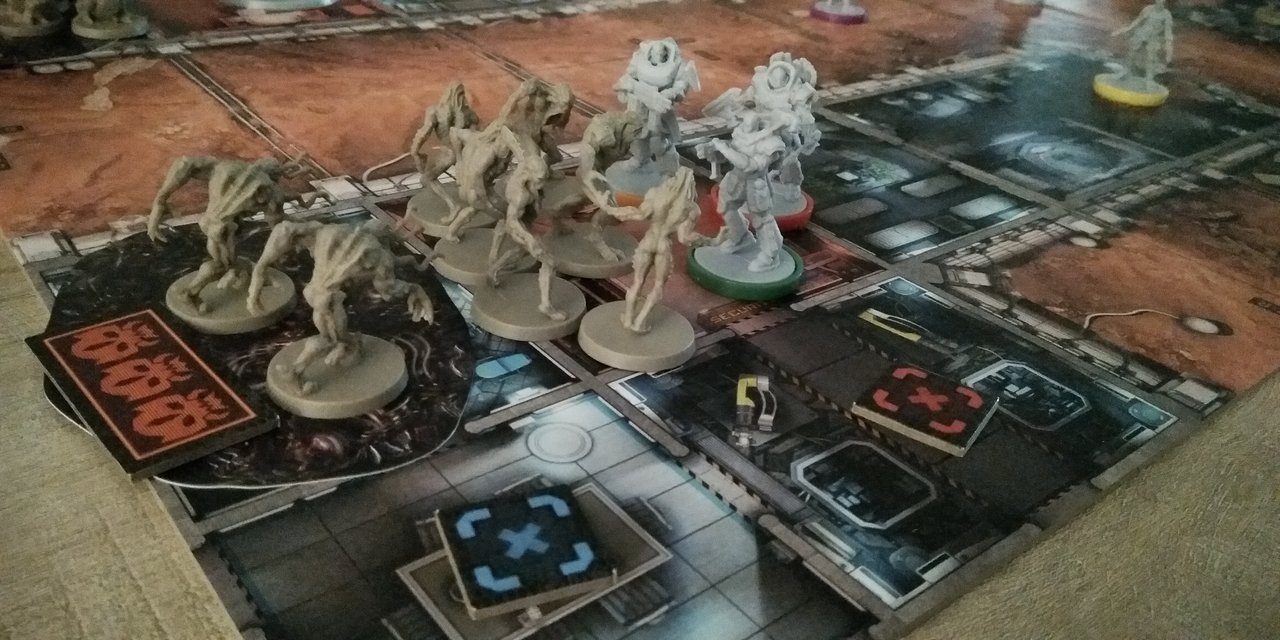 Cole (in yellow) had to join this party for backup at that point. So many Xenos and not enough weapons (Soldiers can only search in security rooms - My bad splitting up the teams...)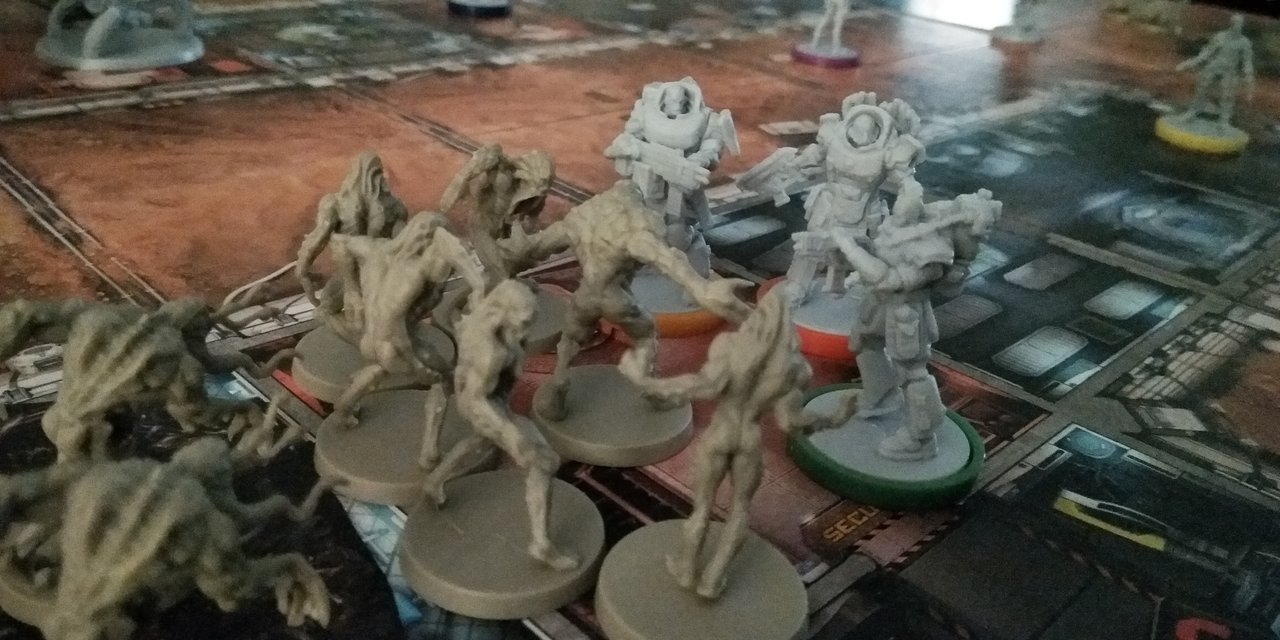 This ended badly for Magnus our most armored soldier... As Baraka was grabbing the scientist, those "seeker" xenos had an extra activation distributing six hits to my remaining soldiers.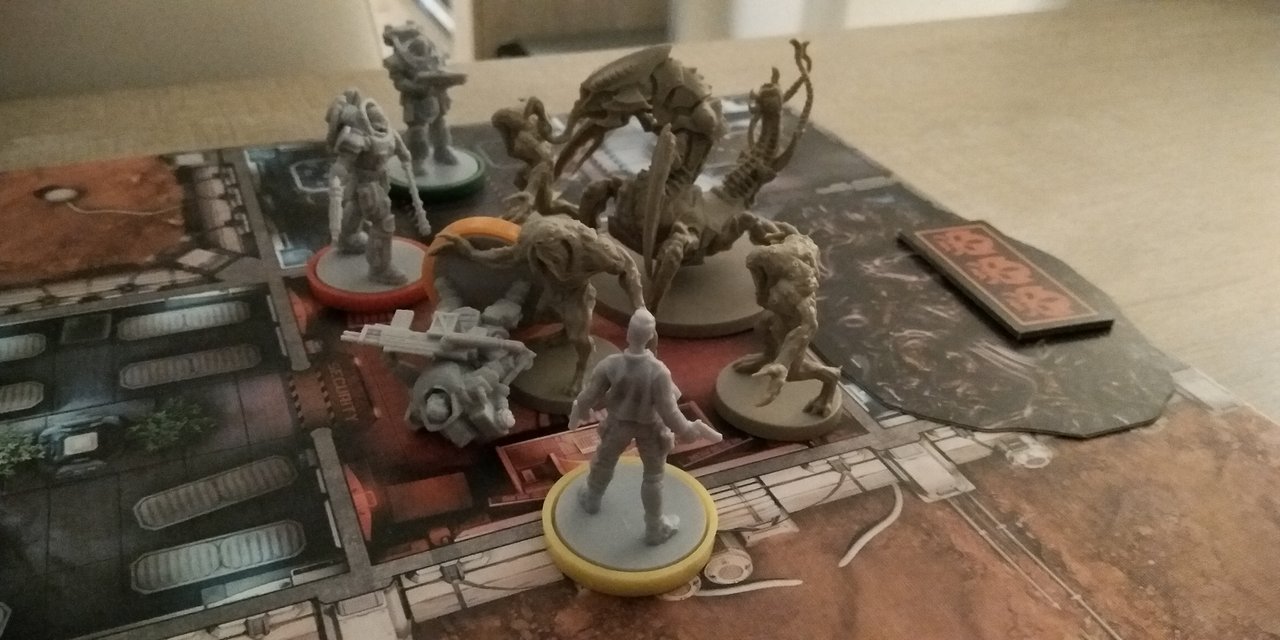 Man down!
Man down!
Let's run!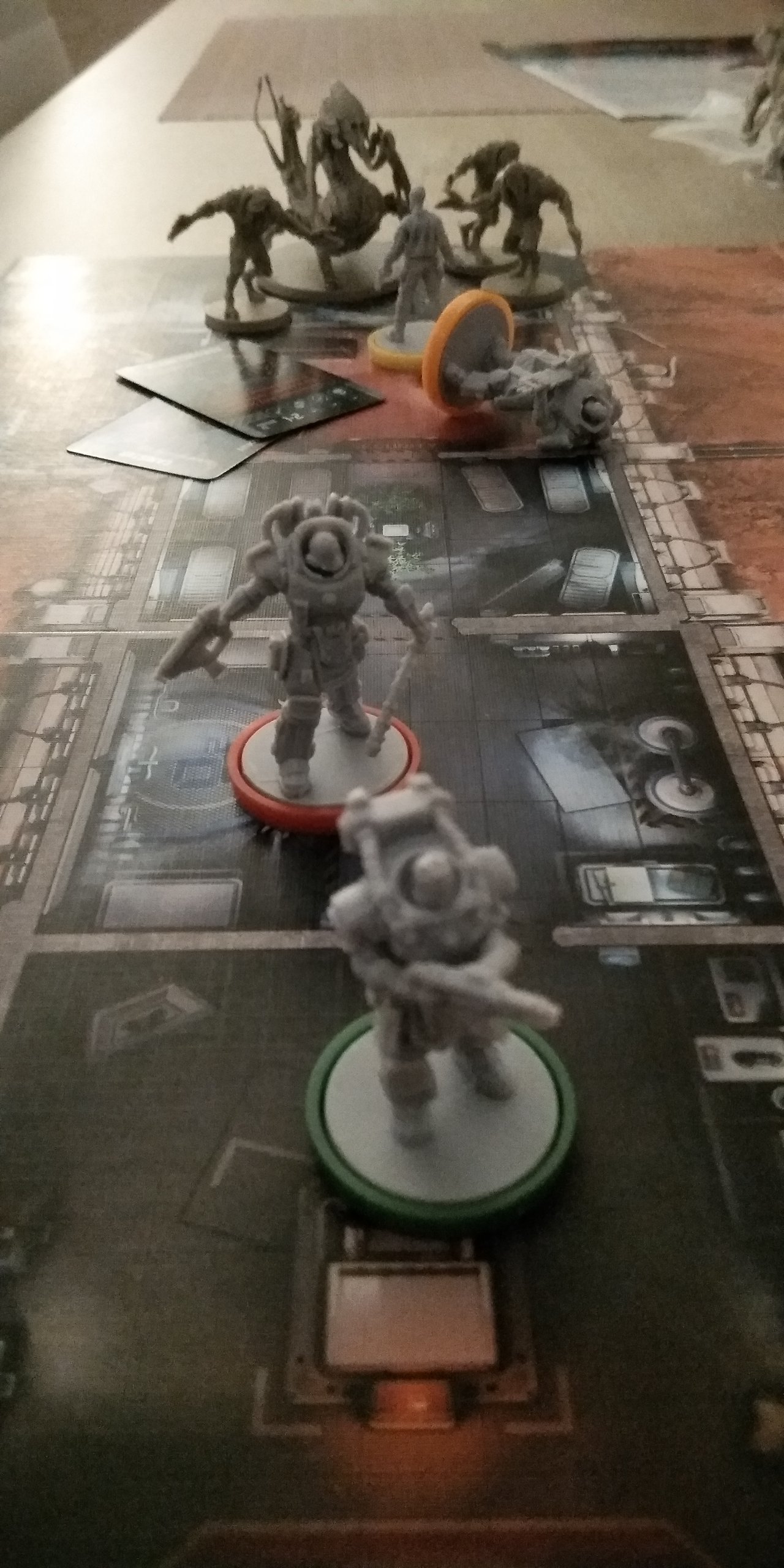 It could have gone to hell but Cole had plan... and a Big-ass Flamethrower!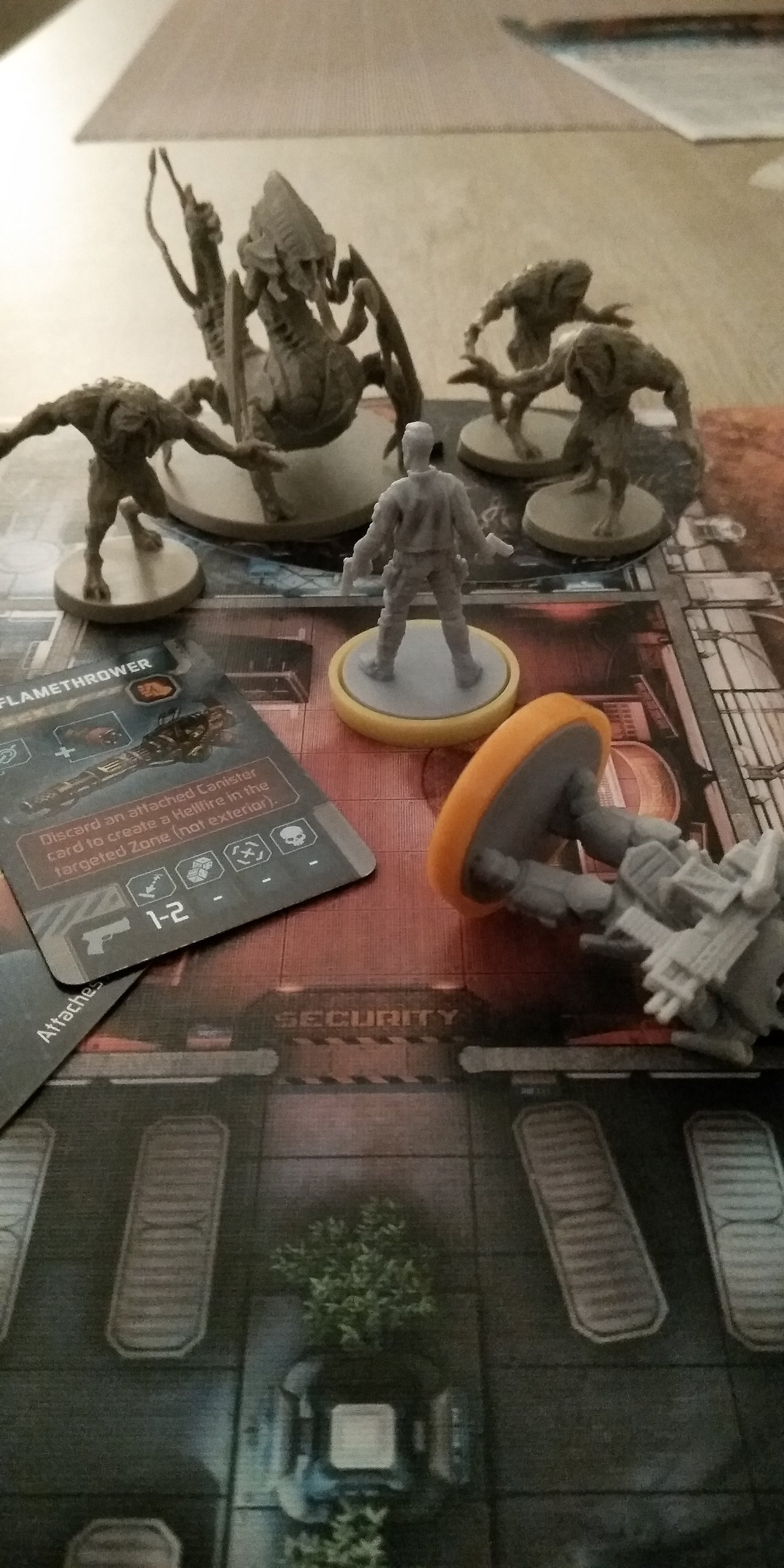 Burn beast!
Burn!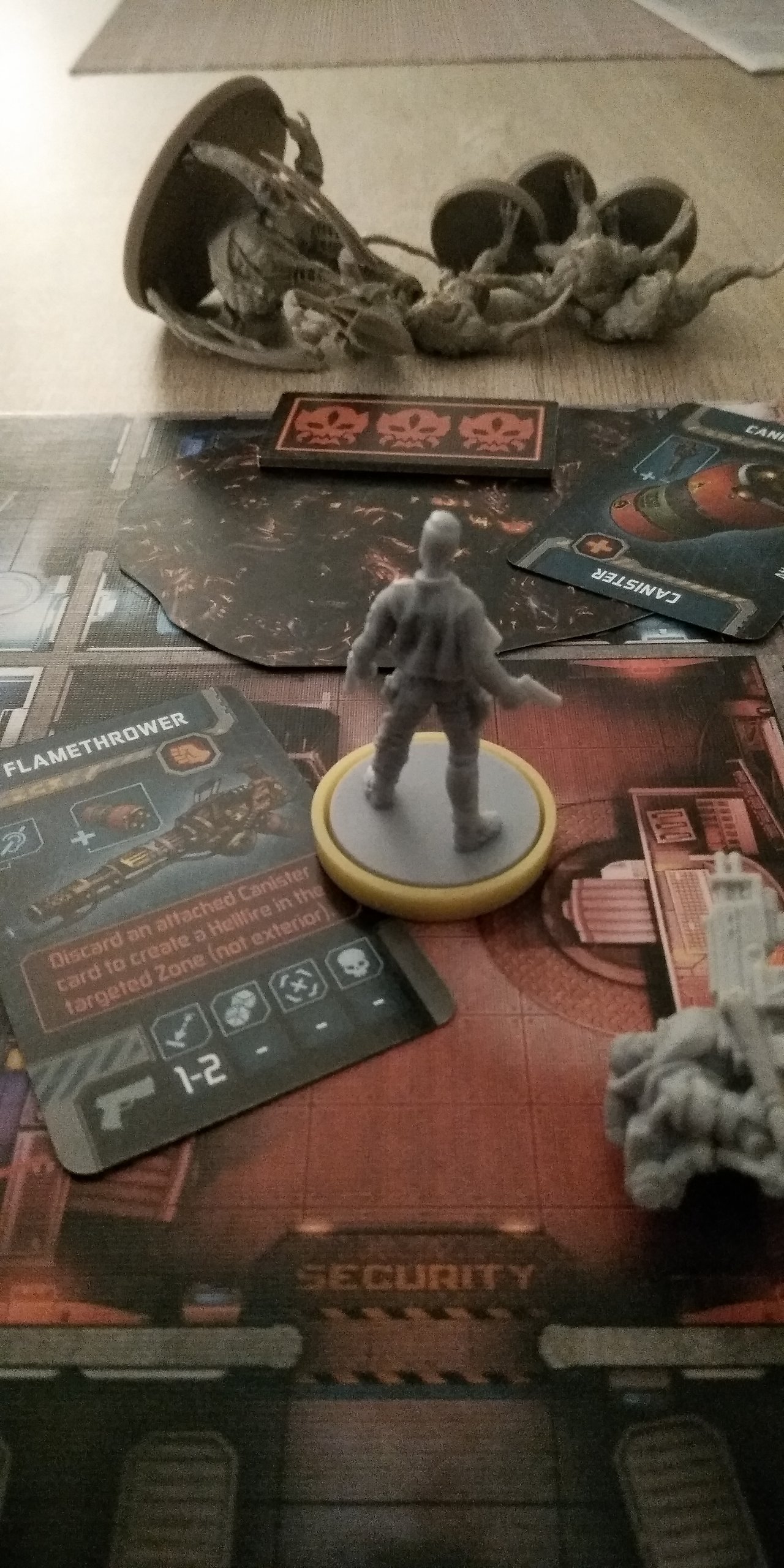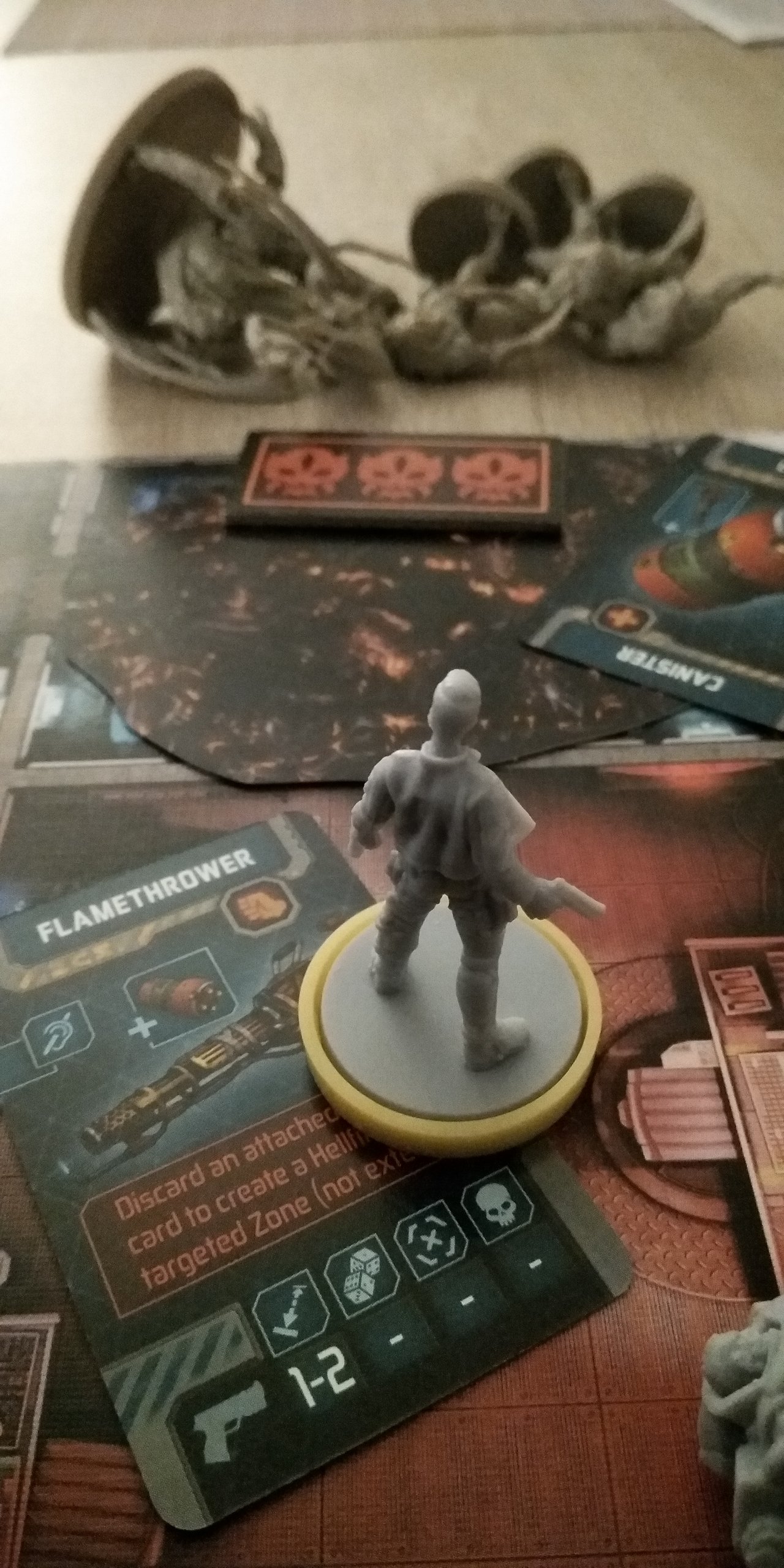 As the team finally reached the exit, a new deadly abomination blocked the way. The I.R.I.S Sentry gun with shooting range of three spaces. Huge! Good thing we were so close and that Mitsuki had another canister for the flamethrower.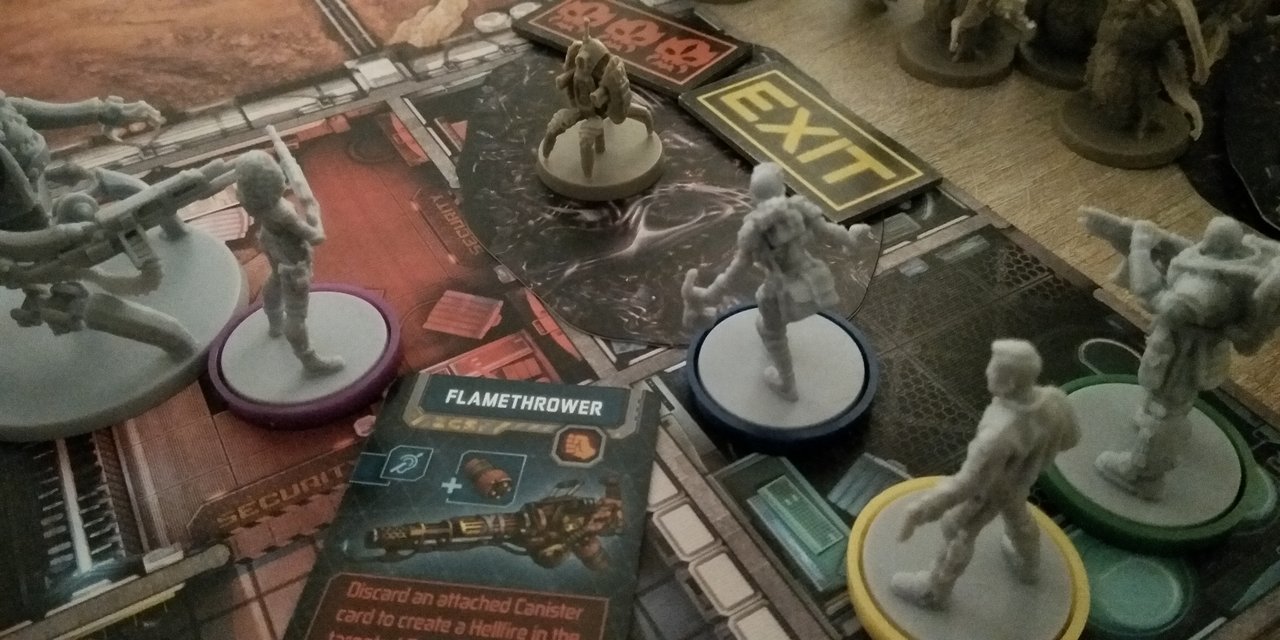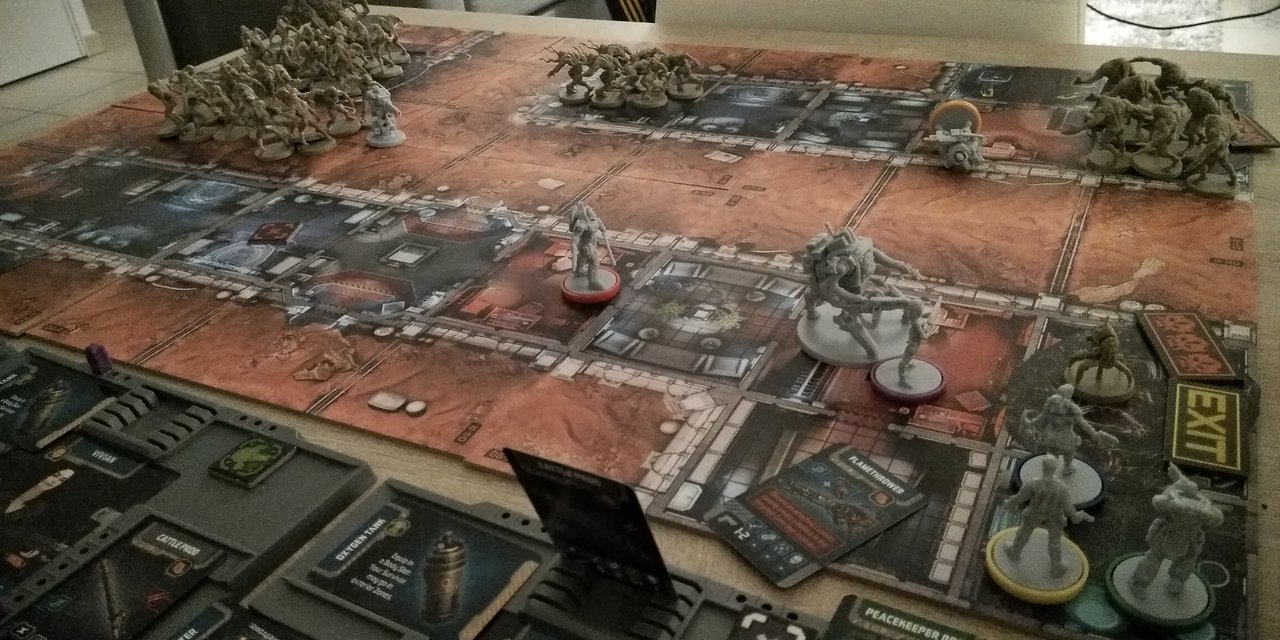 The evil machine didn't hold long, but the horde was on our tail. Both scientists were safe, It was time to move.
Things went in flash from then.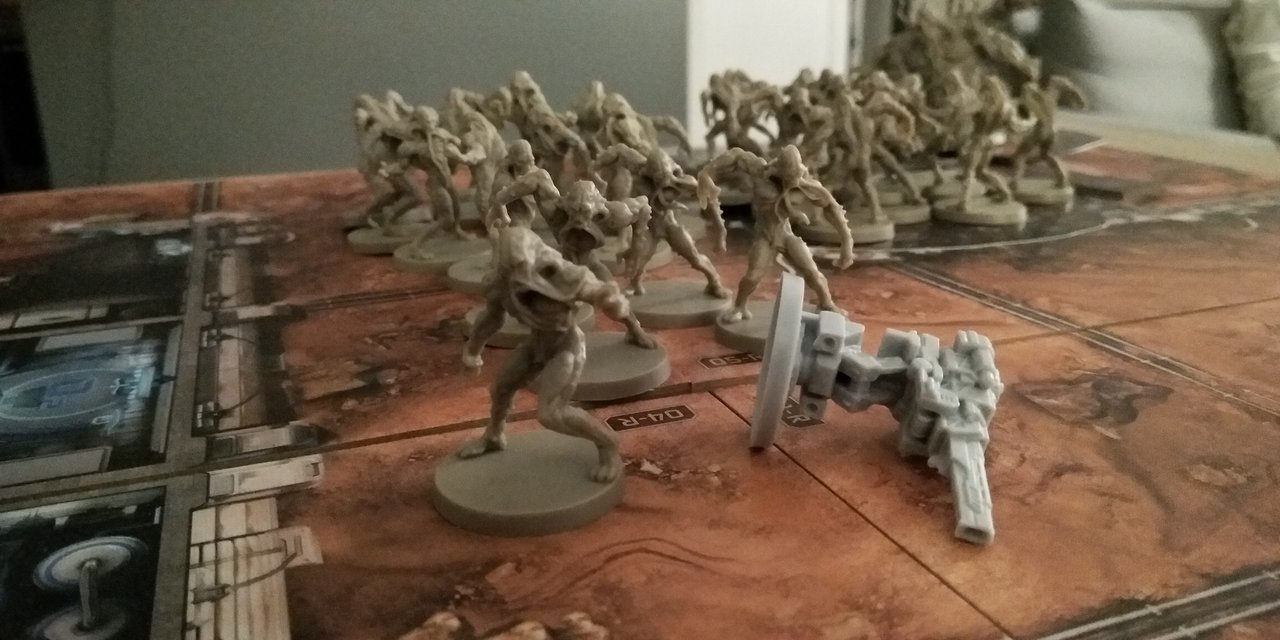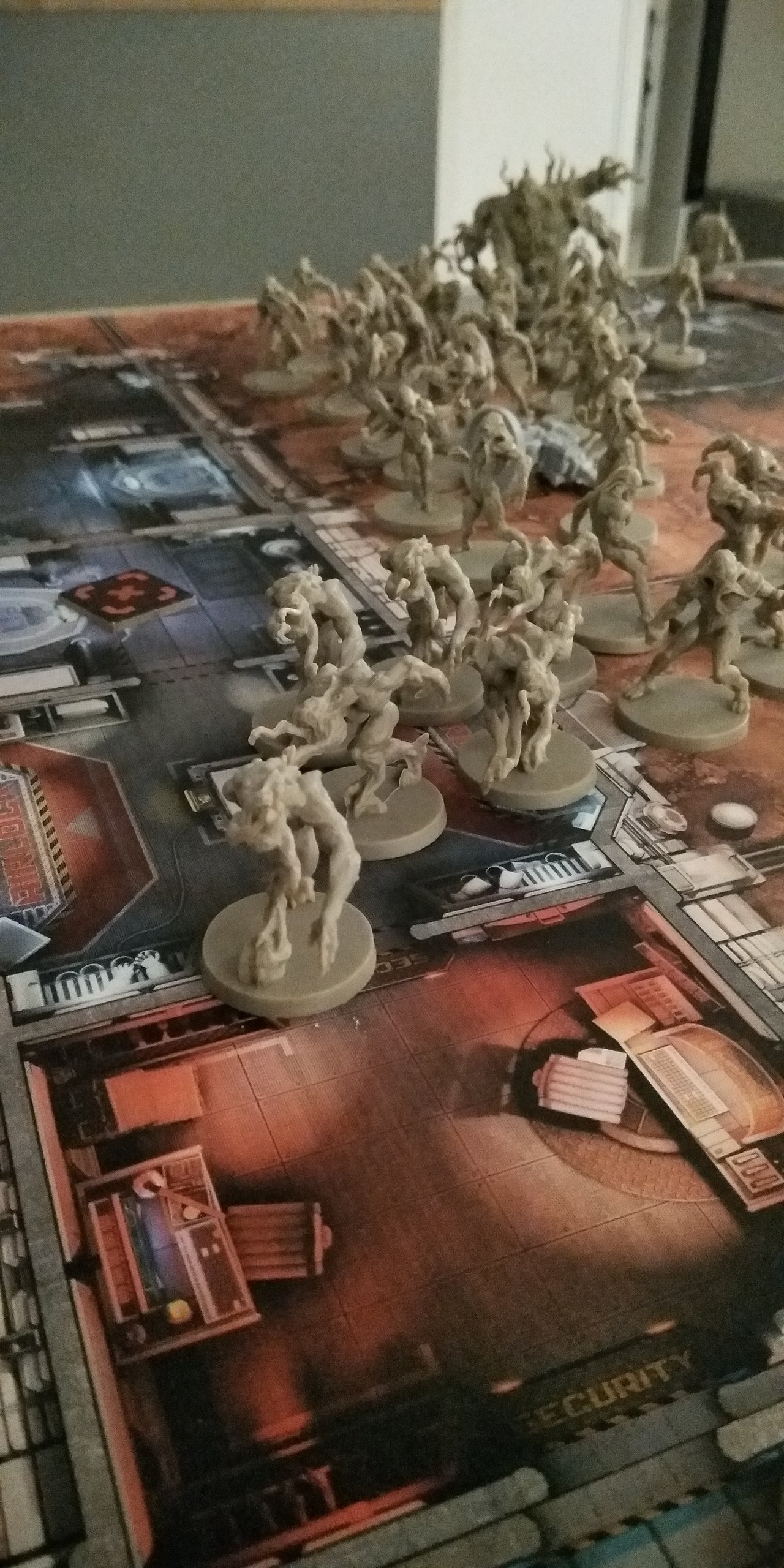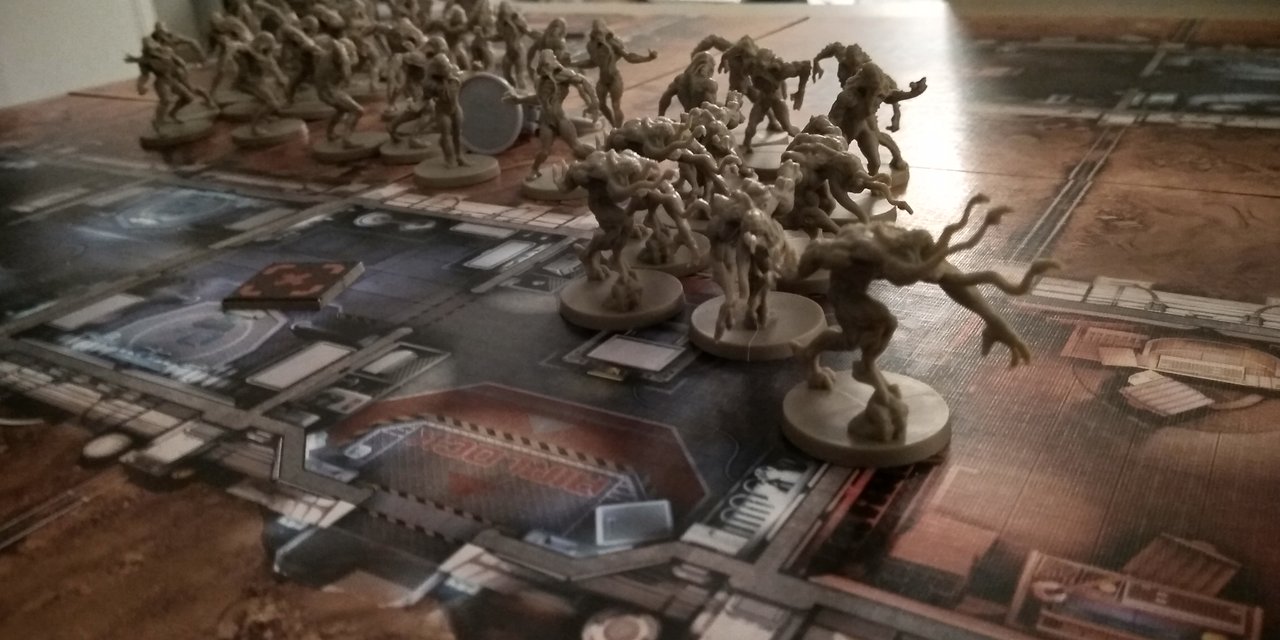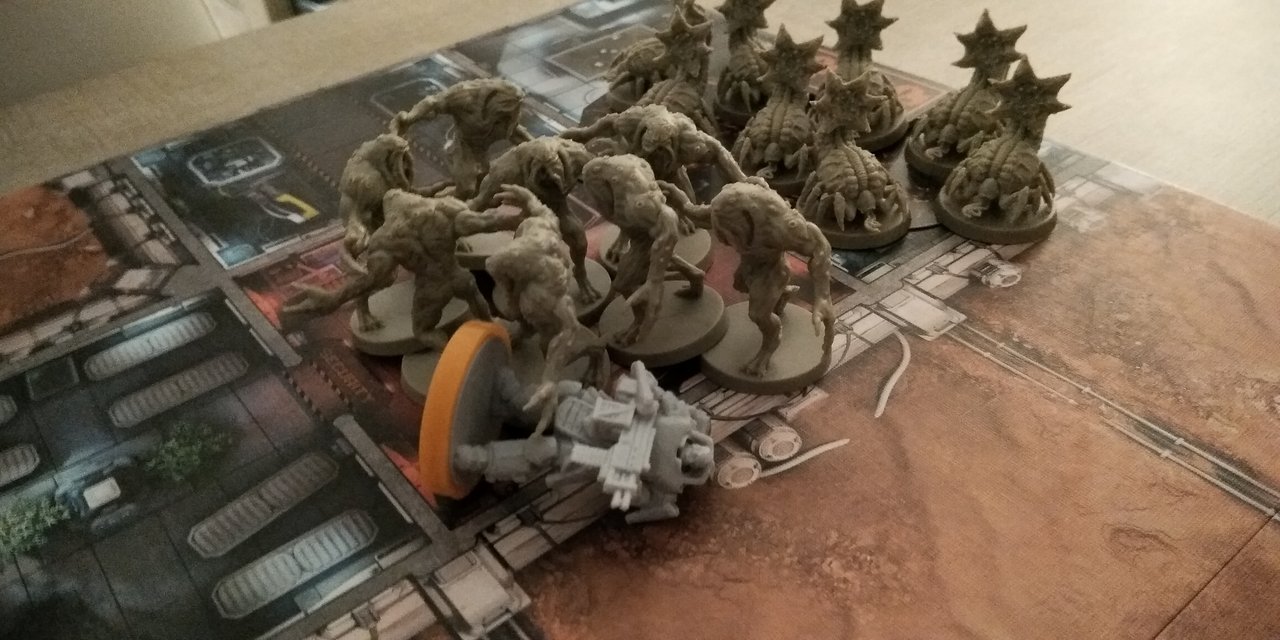 Until we finally escaped.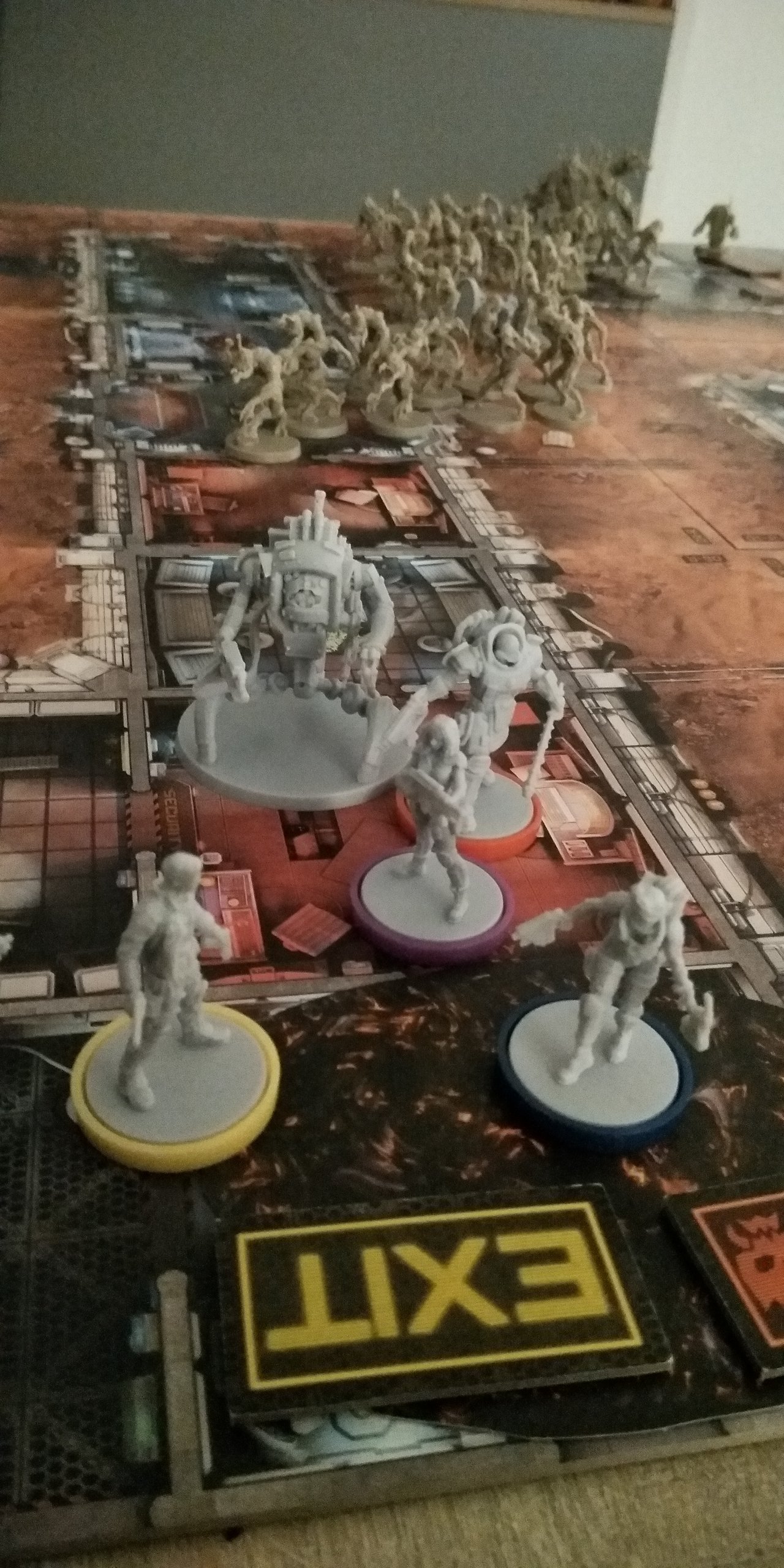 Let's take a moment to remember our fallen hero of the day.
The Mighty Magnus.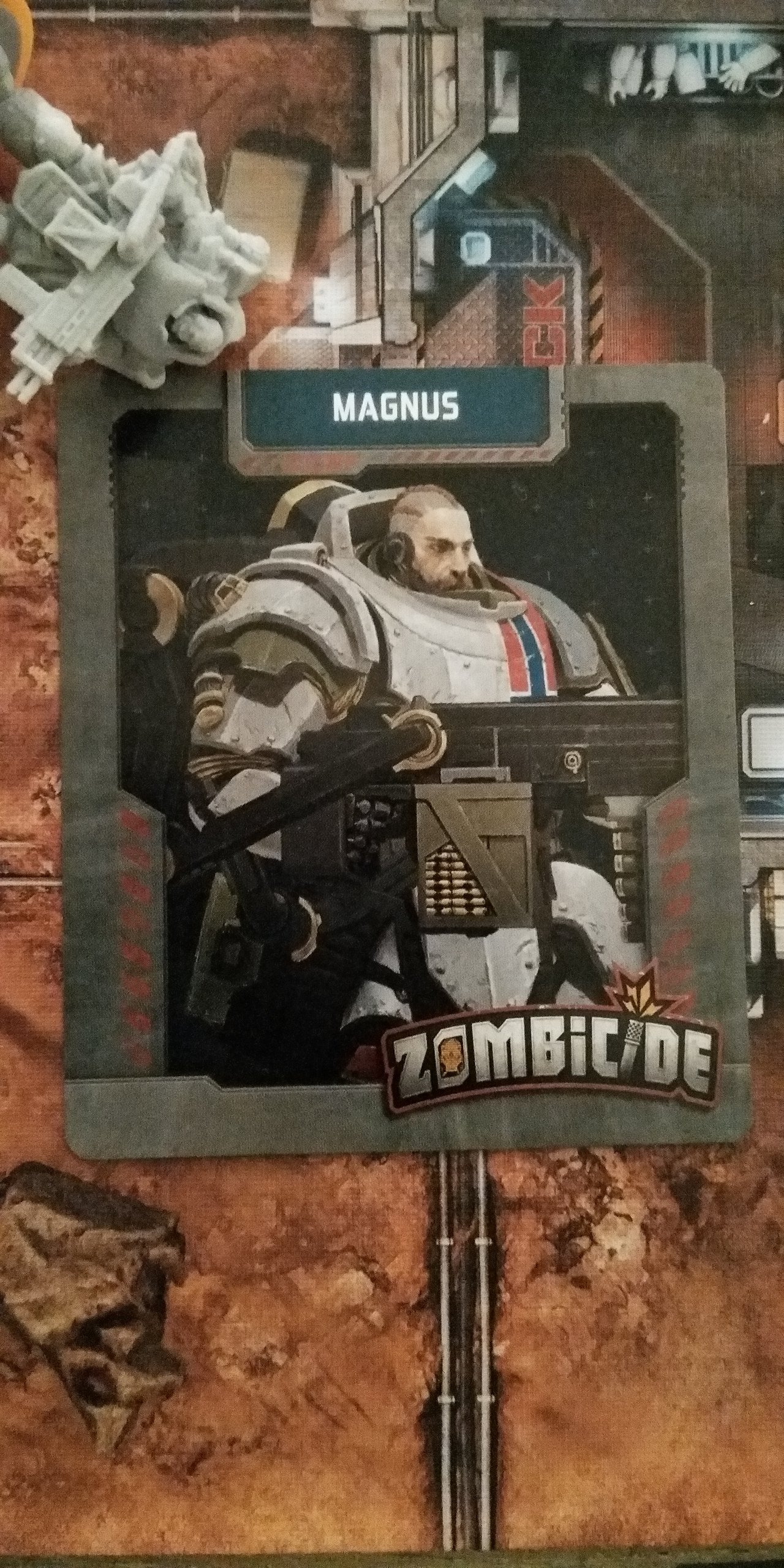 So very sad...
Anyway...
This concluded Mission 4 of the Invader campaign. Epic moments, a tragic destiny... This is not the end of the adventure. Our band of misfit survivors will reunite for more.
Here there are in order of experience.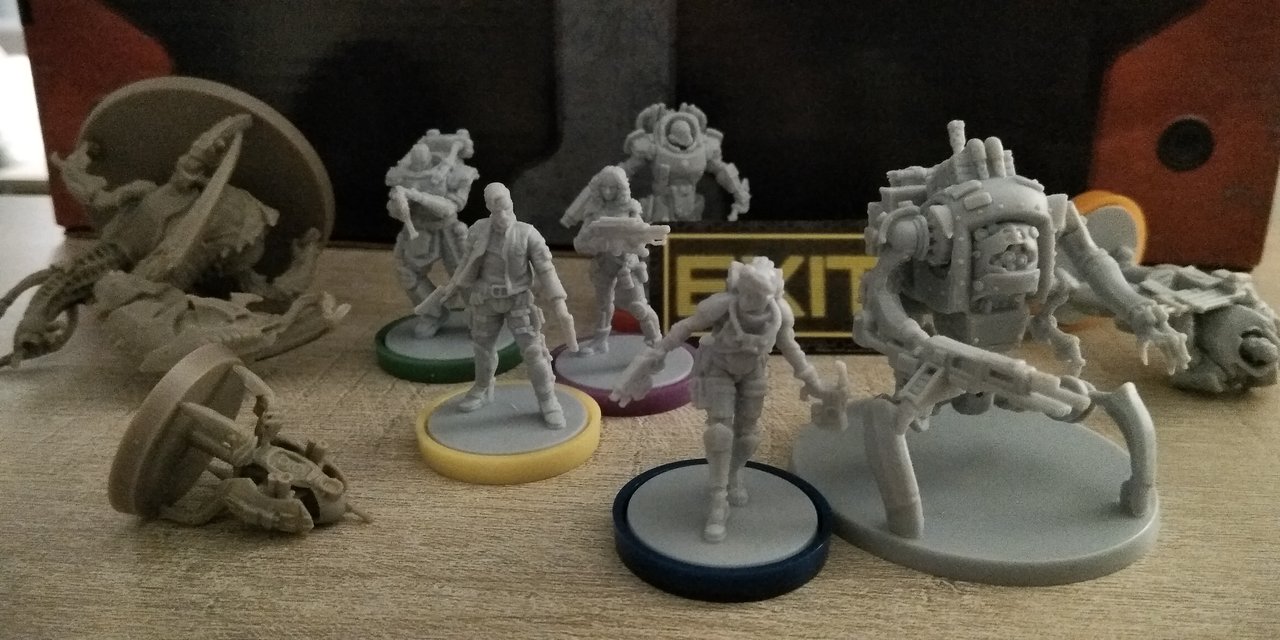 Thanks for following along this adventure. Let me know if I should post mission five next!
If this kind of game interests you, modern Zombicide 2nd edition is now on Kickstarter!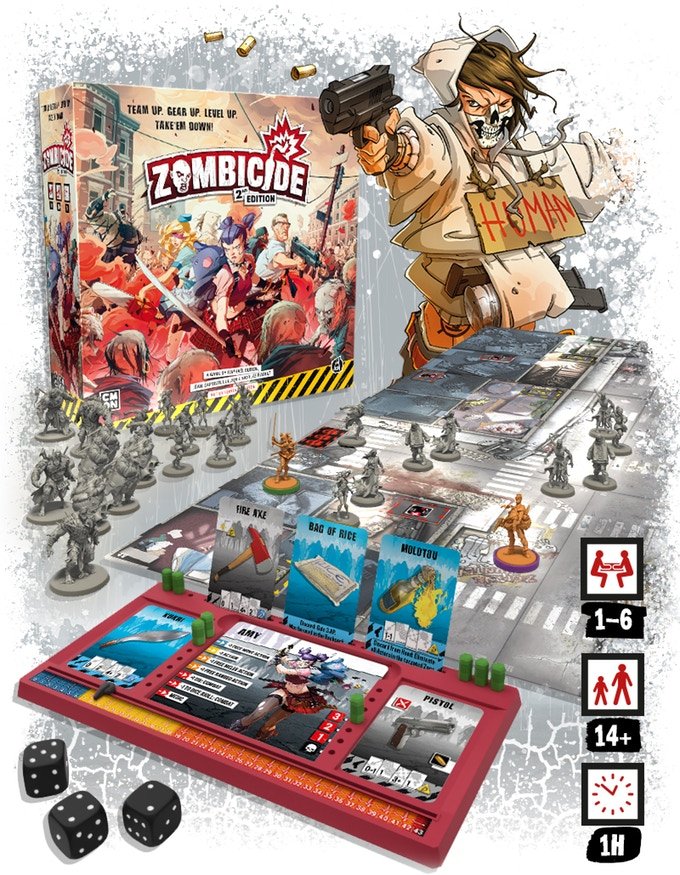 Hope you enjoyed the ride.
I'll see you on the other side,
Jrej
PS: For more squads clearing up zombies, you can read my own short comic "Ghoul Red One" which is oddly similar!