The FED cut rates and Bitcoin... *crickets
Not much reaction thus far for bitcoin on the rate cut announcement
The lack of movement so far isn't that surprising, for several reasons really.
The first being that this rate cut was fully expected, meaning it was mostly priced in. Anytime you have something well telegraphed in financial markets, it tends to be priced in well before it actually happens.
Secondly, the rate cut was only by 25 basis points (.25%).
Many were hoping the FED would cut by .50%.
Donald Trump was one of these hoping for a much larger cut...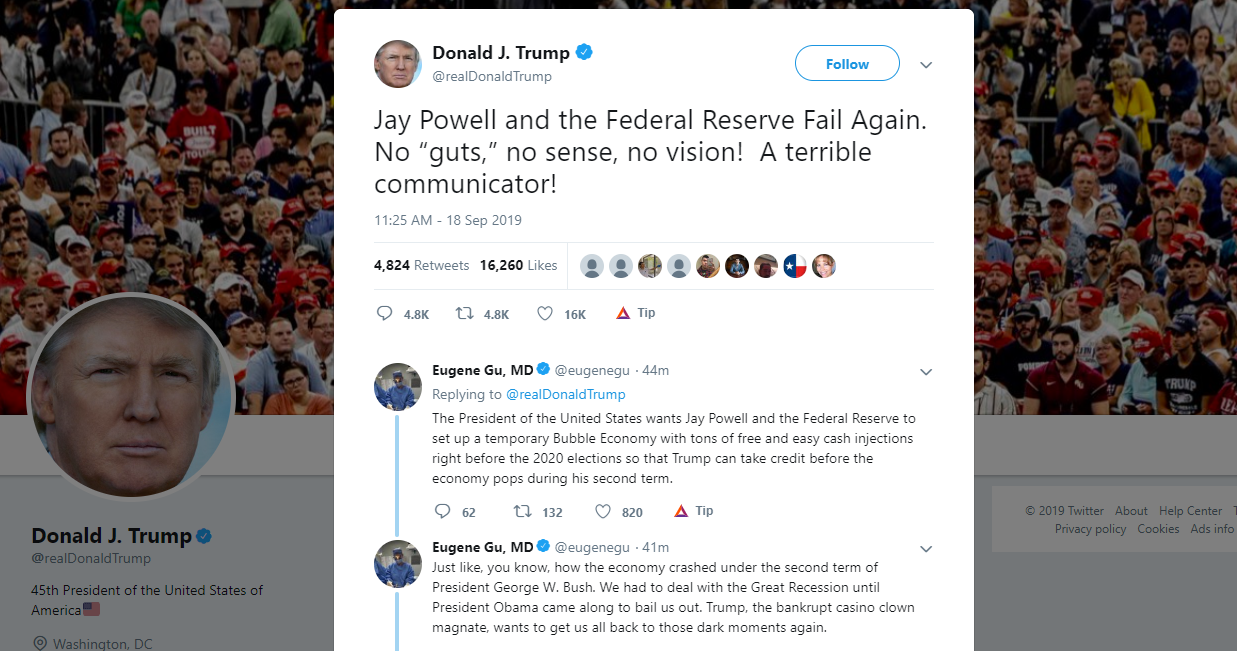 (Source: https://twitter.com/realDonaldTrump/status/1174388901806362624)
And thirdly...
The movement in bitcoin might just be a little delayed. The fact that bitcoin hasn't moved up yet doesn't mean it's not going to in the near future.
Bitcoin makes a lot of sense in our current environment, it makes even more sense in a rate cutting environment for some of the reasons mentioned here:
https://steemit.com/bitcoin/@jrcornel/fed-set-to-cut-rates-tomorrow-will-that-be-a-catalyst-for-bitcoin
With the FED as well as Central Banks around the world basically in a race to the bottom in terms of interest rates as well as quanitative easing and other easy money policies, it is literally rocket fuel for bitcoin: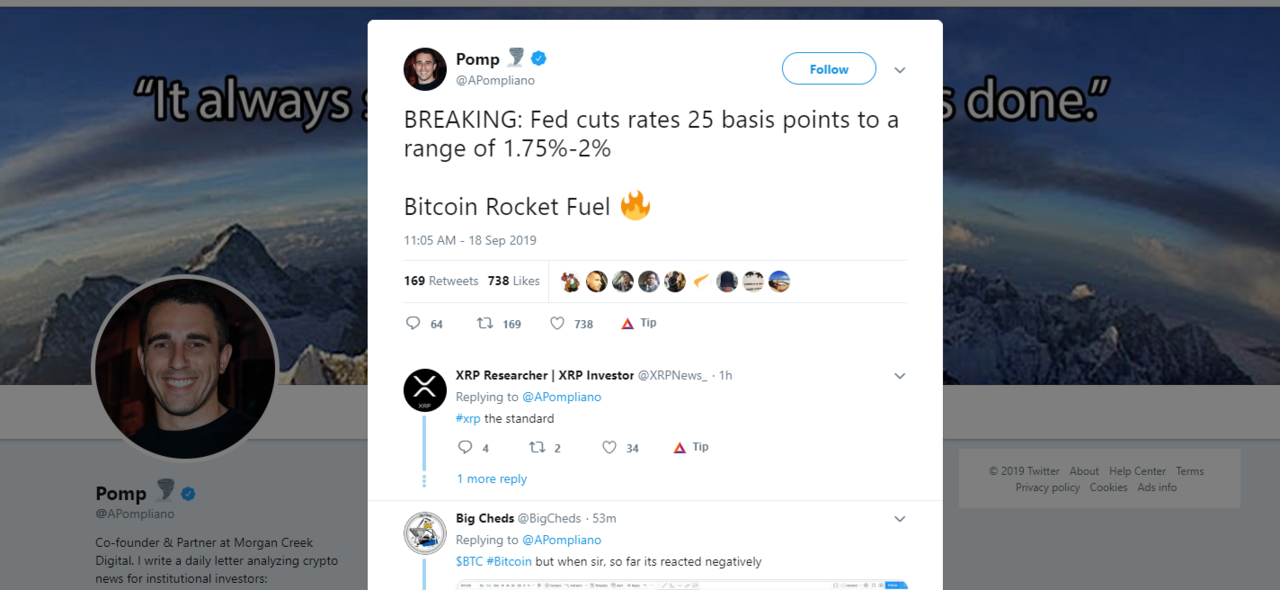 (Source: https://twitter.com/APompliano/status/1174383953031106561)
Now we just have to sit back and watch the currency debasement begin.
The end result will be sky high asset prices (in dollars) and sky in bitcoin prices (in every currency).
Stay informed my friends.
-Doc