Roughly $650 Billion now wiped out of Crypto Markets in 2018
The bear market of 2018 has been setting records, but not in a good way.
Since bitcoin peaked in late 2017, roughly $650 Billion has been wiped out of the markets.
That is Billion with a "B".
Which would make it by far the largest destruction of value in crypto's history.
Not only is it the worst bear market in crypto history, it has now fallen more than the Nasdaq did from peak to trough back in 2000.
The Nasdaq dropped 78% during its disastrous crash in 2000.
The crypto markets as a whole have now passed that mark and officially hit their lows during this bear cycle.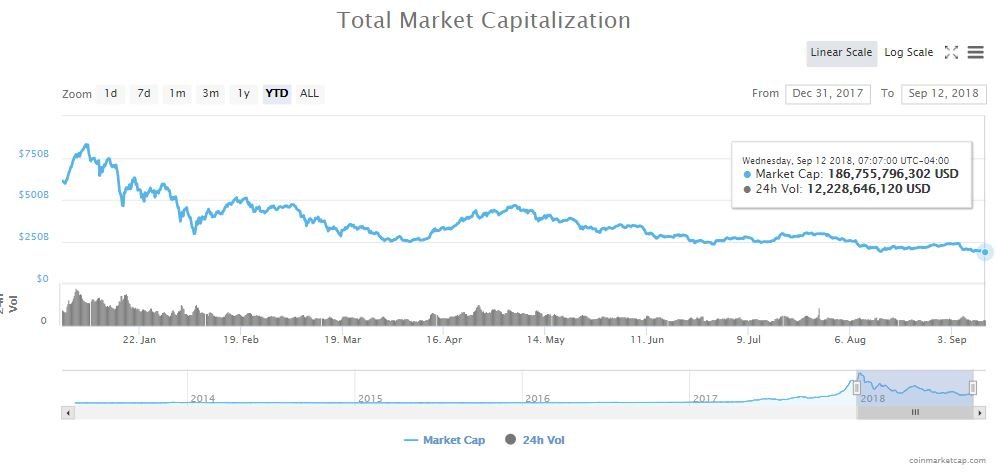 (Source: https://coinmarketcap.com/charts/)
Some $650 billion has been wiped out.
The current market cap sits around $180 billion with no signs of bottoming out. At one point early in 2018, the total market cap briefly got near $900 billion, though the longer term charts don't show that.
Bitcoin's dominance now sits near 58%, which would be its highest levels of the year.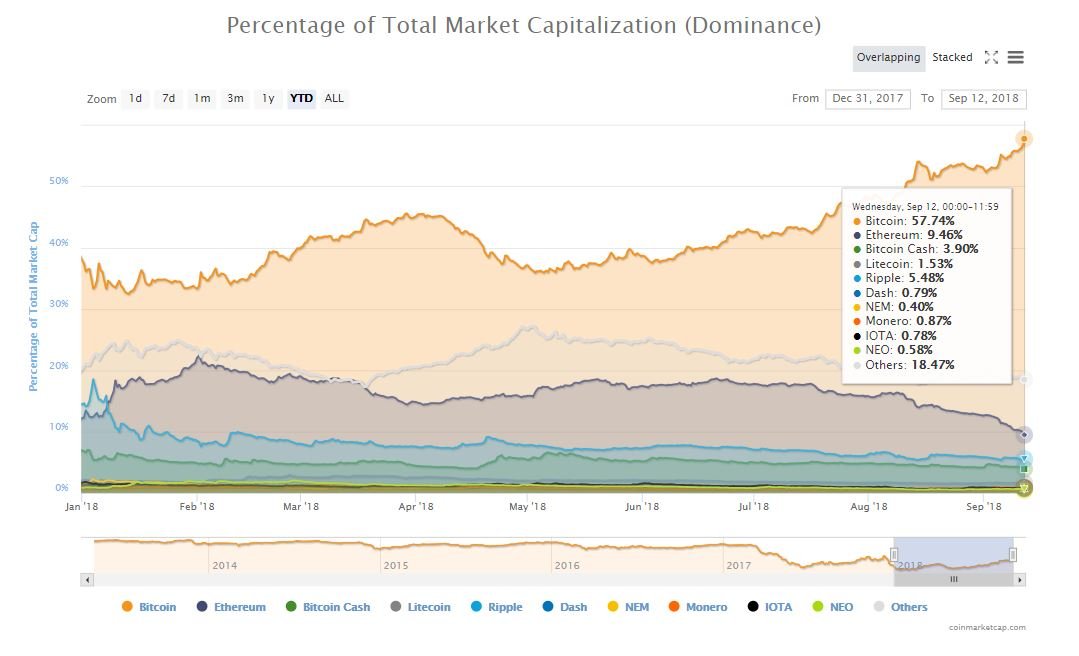 (Source: https://coinmarketcap.com/charts/#dominance-percentage)
Are we headed towards its longer term average of 80% or is going to continue to lose ground to new entrants?
My guess is continue to lose ground as tech advances, but its price will still go up.
Light at the end of the tunnel?
Even though bitcoin and the crypto markets have gotten crushed in 2018, even more than the Nasdaq did, look what happened to the Nasdaq eventually:

(Source: https://www.ccn.com/bitcoin-flexes-its-muscles-as-cryptocurrency-market-tumbles-to-2018-low/)
It might be a rough couple of months for crypto, maybe even years, but there may be new highs in store for us in the future still.
The question I have is, how will steem hold up?
Eventually projects should start being evaluated for their users and use cases, which steem should be near the top of those rankings.
I look forward to the day that starts happening and everything stops all moving together.
Stay informed my friends.
Follow me: @jrcornel