Good to see Bitcoin drifting higher on the weekends again
Bitcoin has been drifting higher lately on weekends, and that's a good thing.
There was a time recently where bitcoin would tend to drift lower most weekends.
The volume would be lower and pushing prices down seemed to be the norm.
In fact it almost became like clockwork.
We would see a Friday pump, followed by a Saturday and Sunday dump.
Well, thing appear to be changing...
Bitcoin is showing solid price action over the last few weekends.
This weekend bitcoin appears to be ready to breakout of am ascending triangle pattern on the 4 hour chart: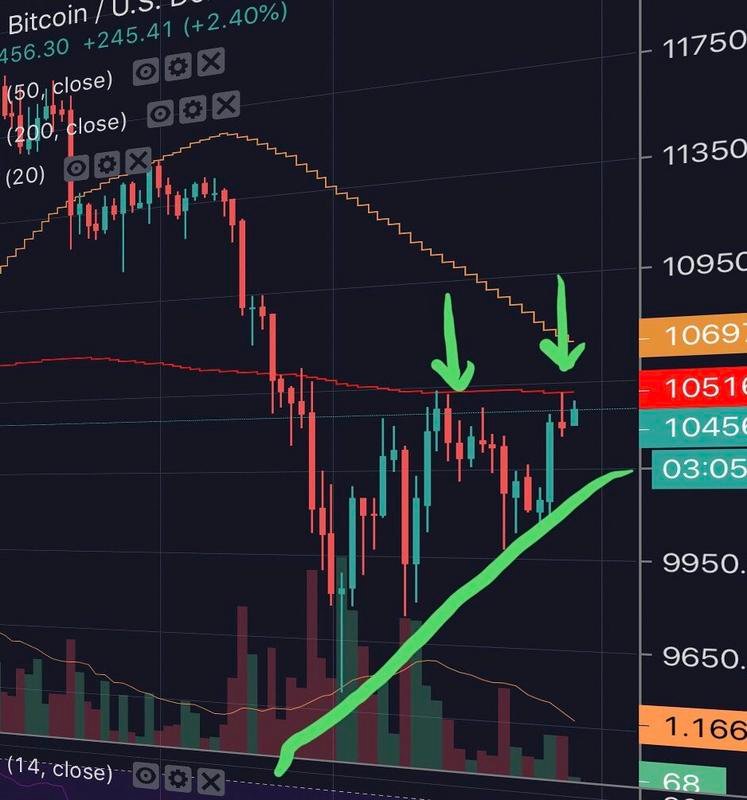 (Source: https://twitter.com/fundstrat/status/1163135130703192065)
This would coincide with breaking the 200 period moving average on the 4 hour chart.
Volumes are again low compared to weekday trading, but it is interesting to see this change in price action never the less.
This could the start of the next bull run as Bakkt announces they will be ready to roll in about 6 weeks time.
This may be a signal we are getting close to the next bitcoin bull run.
Stay informed my friends.
-Doc