STEEMFest - Travel Reimbursement Fund - Weekly Fundraiser - October 17, 2019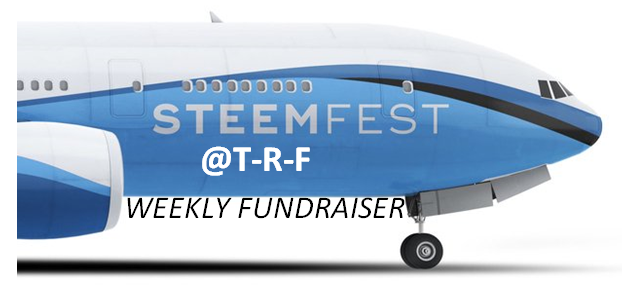 STEEMFest - Travel Reimbursement Fund (@t-r-f)
Weekly Fundraiser
October 17, 2019
The @STEEMFest Travel Reimbursement Fund (@t-r-f) is a fundraiser that helps support those that travel to the annual @STEEMFest extravaganza from around the world.
I have attended the last two @steemfest trips and I have participated in the @t-r-f reimbursement program both times. It's a wonderful way to give rebates to attendees based on the miles they traveled. @t-r-f has helped me to make @steemfest affordable for the past two years. Now I would like to give back.
Each week I will make a fundraiser post to support the @t-r-f. All liquid rewards earned from these posts will be donated to @t-r-f. This will be a nice head start to help grow the pot for next year's @steemfest attendees.
SAVE THE DATE: November 6-10, 2019 - Bangkok, Thailand
Upvote This Post to Support @t-r-f!
See you at @steemfest!
Amount Raised: 46.003 STEEM & 4.745 SBD