The road to Steemfest | My expectation to Krakow and the Steemfest
Hi steemians
Sorry for spaming your feed whith my post, I know more than 1 per month is way too much xD. But with the Steemfest coming I am really motivated to write things and I also have a lot of ideas of topics I can write about, the only problem right now is that I have to learn for my exams. But for this week's Road to Steemfest from @anomadsoul I tried to free some time, because I really liked the theme. If you want to know more about his challenge/contest go check out his post.
---
This week's topic is "My expectations about Krakow and the social activities during Steem Fest". Since I was already in Krakow once with my school class as our departure trip, I know all ready how beautiful this city is and what I can expect from it. The first time I went there I didn't had big expectations, I thought it would be a gray not really beautiful not to old, but not modern city were you get cheap beer and can have some fun with friends.
When we then arrived there I was surprised how beautiful this city is and that it was way old I had thought. We had the chance to also have an amazing teacher that came from this area and so he knew the best spots to see and to eat, I was also surprised by the food that was really cheap and tasty. At the end we had a beautiful and funny time there partying and also seeing some really beautiful ancient landmarks, the only thing we didn't got to see was the salt mine that was closed for some reason I don't remember so I would like to maybe have a look at it this year.
So what do I expect this time from my visit to Krakow? I want to see again a beautiful city from the medieval with a great and friendly people living there with the possibility to make some party, have a drink and simply have fun with friends.
---
Since I didn't went to the Steemfest last year I don't know much about what to expect from the activities at the Steemfest. I hope it will be a lot of meeting people you know from steemit, like my mates from @ocd, different people from the German and French community, and getting to know other people from steemit I didn't knew bevor. Also meeting some of the great names behind and on steemit will be a great experience.
I think there will be also a lot of presentations from different projects and peoples that I thing could really interest me and learn me knew things I didn't knew bevor.
The best for the end, I expect mainly to have fun with all the others steemians there during the dinners and party in the evening and also during the free time. I will make sure that if I am getting a ticket I will bring some German beer so I can share it with the people I know. Also there I no better way to make new friends then drinking with them your favourite beer.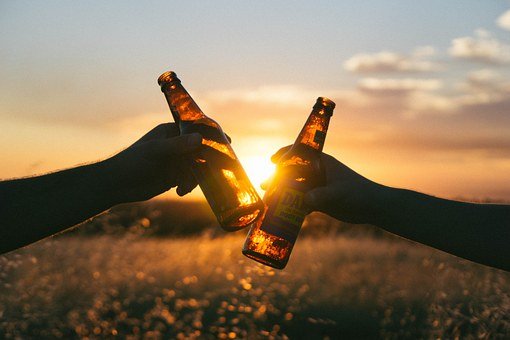 Thank you for reading and tell me in the comments what you expect from this year Steemfest.
---