SOULS of GRATITUDE!
I have an enormous amount of respect for people who, despite often seemingly insurmountable circumstance – rise above! Some may say that I am one of "those" individuals, and perhaps I am – but the reality is… there is always someone who we can learn from...
There is a lady I "know"... Hayley, and by know – I mean I have met her in the flesh once in my life and have otherwise engaged with her online via social media. She is a mom, just like me – except she is a mom to a beautiful young boy who has special needs. I have never met her son, but I feel like I have! I also feel like I travel a little part of her journey with her because her status updates are more often than not – incredibly powerful and jam packed with insights and inspirations that truly penetrate.
Yes, she struggles and has weak moments too… just like the rest of us do…. But what I love most about reading the snippets that she shares is the fact that despite the many challenges she often faces - she always seeks the light – every single time, no matter what! That right there… is my kind of human!
Much like many of us, I do not often comment on what she posts, but I do see it, read it and appreciate it… and the other day she wrote something that spoke to me so profoundly in PRECISELY that moment because of everything that has transpired here in the last 36 hours. Normlly I would have asked permission to share something that someone wrote on their personal profile, but as the privacy was set to "public", I didn't think it necessary – also, I know in my gut that this amazing woman would not have a problem with me spreading this nugget of wisdom…
Never wish even the most challenging chapters of your life away.
Illness, Pain, Loss... Suffering.
When they are gone... they are lost to us forever...
Forever is a long long time...
You were lovingly made for your journey.
Weather the storms.
Embrace the long goodbyes without fear or regret.
Be Present in your pain and your pleasure.
Remember every bone jarring trauma you have somehow survived?
Remember this too.
At your poorest, you've always had enough.
Now, whenever you feel overwhelmed.
I mean, we can't be Happy all of the time.
Utter the two words that cover every high and low... every sunrise and sunset...
Thank You...
Without her even realising it, those words came to me precisely as and when I needed them – and to resonate the message delivered… I too, would like to say thank you for that.
As some of you may already know, and as she has shared on the blockchain herself, my mom @lizziesworld has breast cancer. On Monday morning as we stood outside together with our morning tea, dodging the rain under the garden umbrella – I noticed that she had not responded to my last conversational prompt… I said "mom?" It's funny how instinct works, because I immediately walked around the table to face her and she simply collapsed in my arms - Completely dead weight. The seconds, minutes, hours and days that have since passed since that moment have been… well, I give up in trying to describe them because I simply cannot.
My mom, is not only my best friend… always has and always will be, but she has been an emotional rock for me my entire life. A true epiphany – one of the strongest and simultaneously gentle souls I have ever known. Witnessing her so completely helpless is something I have never been subject to because no matter what, my mom has always been brave well beyond her comfort zones for the sake of protecting her children.
For almost 40 years she has and still does take care of me as well as all of my brothers, but Monday morning marked the beginning of our turn to do the same for her. Life works in full circles, there are no half measures or marks. For those of us who have and are fortunate enough to have been raised by parents that offer unconditional love, we are blessed to be able to give back to them as they grow older, just a fraction of what they sacrificed for us over the years.
I think we all view our parents as invincible in varying degrees, we don't anticipate (or we choose not to) the days ahead in which they will need us in much the same way we did when we were swaddled in their arms… but that day does eventually come… and when it does, we need to be there!
Life affords us an abundance of gifts. It is ALWAYS up to us whether we choose to embrace them or not. This morning I reflected again on the above mentioned "quote". My heart and mind were both warmed by the strength AND grace which it offered me.
After everything that transpired in the last three days – my mom is back home, safely with us in a position where we can show her how much we love her.
I am blessed and I love you mom!
So I would like to say a very special thank you to the beautiful soul that wrote those words, because you have traveled a road far more challenging and a lot longer than what I have recently been faced with, but without you realising it – your words were an enormous inspiration, compounded and cemented by the fact that I know what a pure soul you are.
❤ Thank you! ❤
"It's a funny thing about life, once you begin to take note of the things you are grateful for, you begin to lose sight of the things that you lack." ― Germany Kent
❤❤❤
Until next time...
Much Love from Cape Town, South Africa xxx
Jaynielea
FOUNDER OF THE POWERHOUSE CREATIVES
JOIN ME ON TWITTER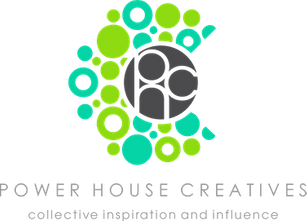 A community dedicated to producing quality content in multiple genres,
offering our subscribers a read worthy feed.
JOIN OUR DISCORD COMMUNITY
SUBSCRIBE TO OUR COMMUNITY FEED
LIKE OUR FB PAGE
FOLLOW US ON TWITTER

Created by @derangedvisions

ALL IMAGES ARE MY PROPERTY UNLESS OTHERWISE CREDITED