I Made @lizelle's Luscious Lentil Burger!
I saw a post from @lizelle and said, man that looks great, I need to make that! So, I did. Here's how it turned out.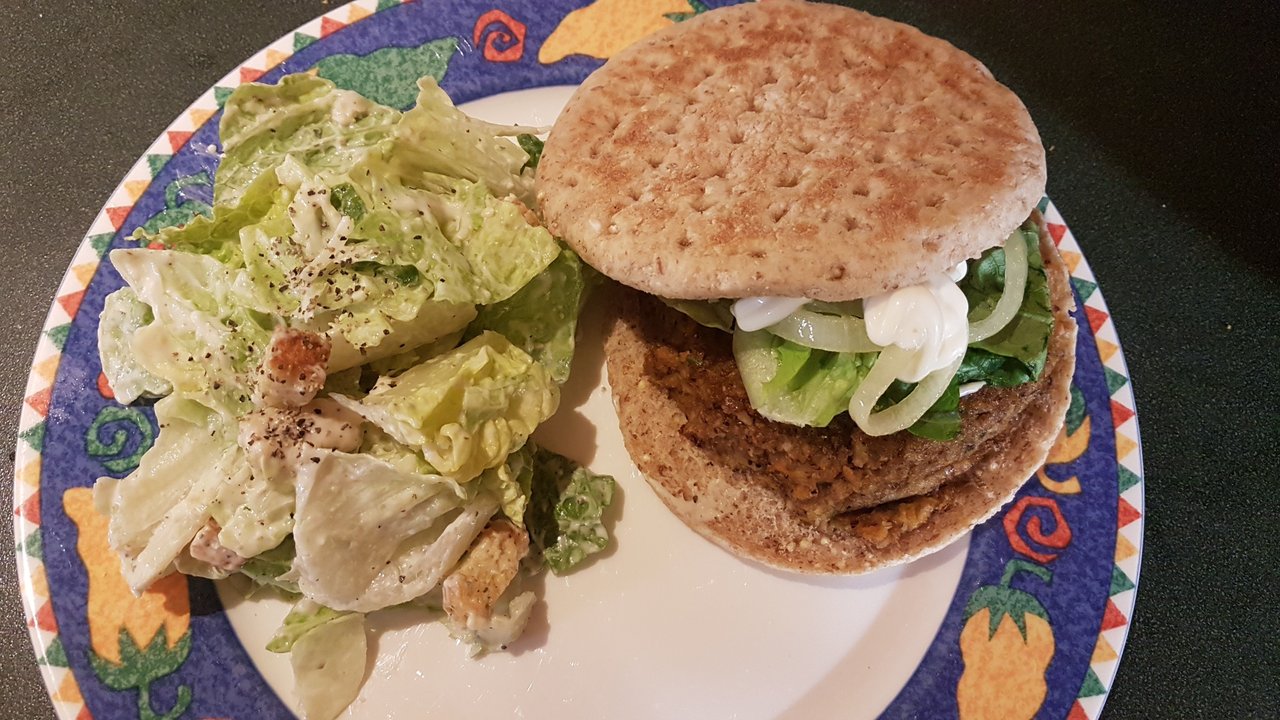 A couple of days ago I saw a post from @lizelle - Luscious Lentil Veg Burger with Magical Aquafaba Mayo the burgers looked great. I made a point of bookmarking the post for later as I wanted to try to make them. I'm not a vegetarian but why should that stop anyone. We (my household) are making a conscious effot to decrease the amount of red meat we consume. And I'm a foodie, so ill try anything :-) These looked to good to not try.
I finally had the opportunity and the ingredients at hand to give it a go.
You can view her post for the full ingredient list and portions. I used lentils, carrots, parsley, onions, oats and I added a couple cloves of garlic(love garlic) and a pinch of salt and pepper.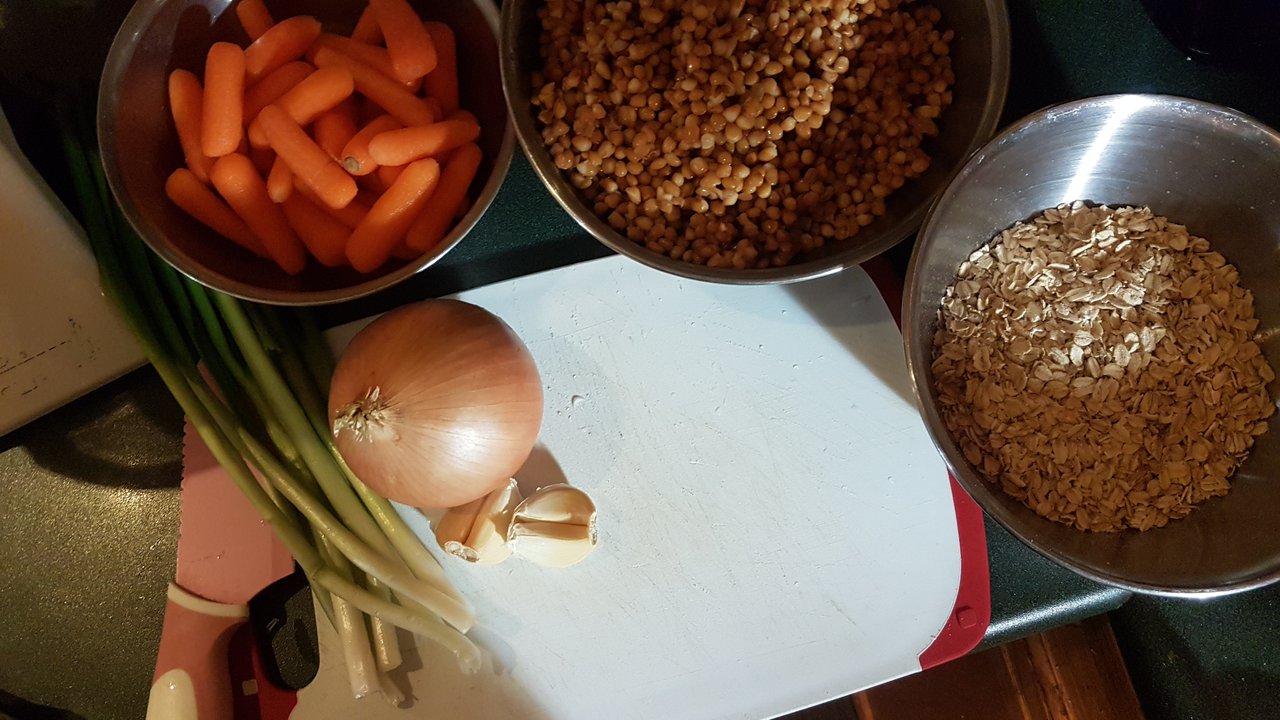 Essentially just toss it all into the cuisinart and blend. I also added some salt and pepper, to taste.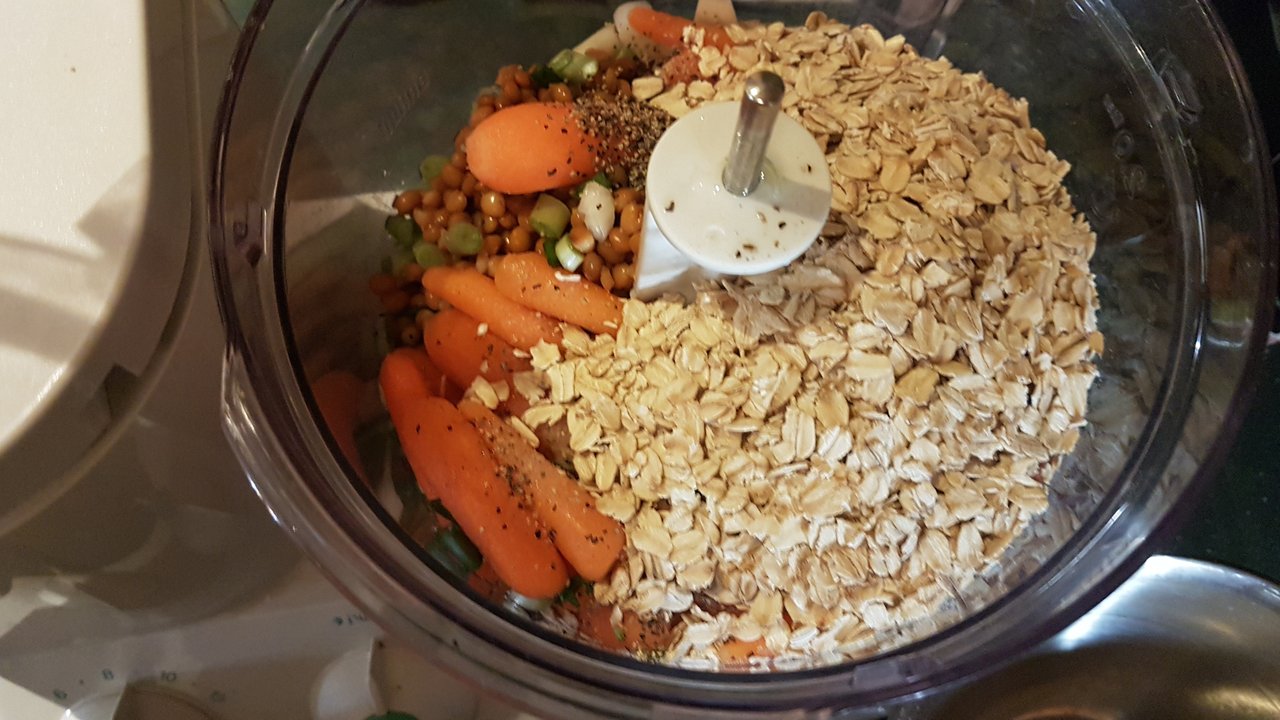 Once blended, make your parties. I probably made them a bit too big and thick. If I make them again I would probably make the a bit smaller and thinner.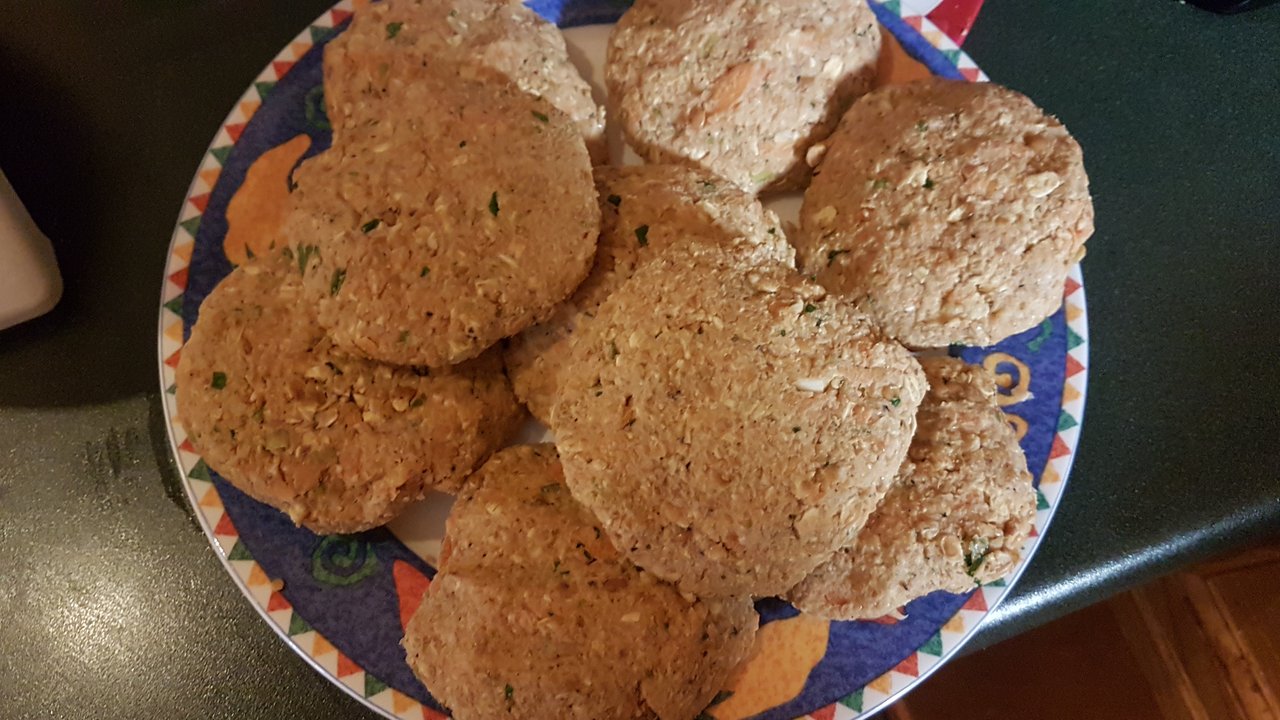 I fried the patties in olive oil with the onions.
And viola! The finished burger. Now, I didn't make the mayo but I did use some regular mayo. I added a few of the sauteed onions, lettuce and some pickled hot onions.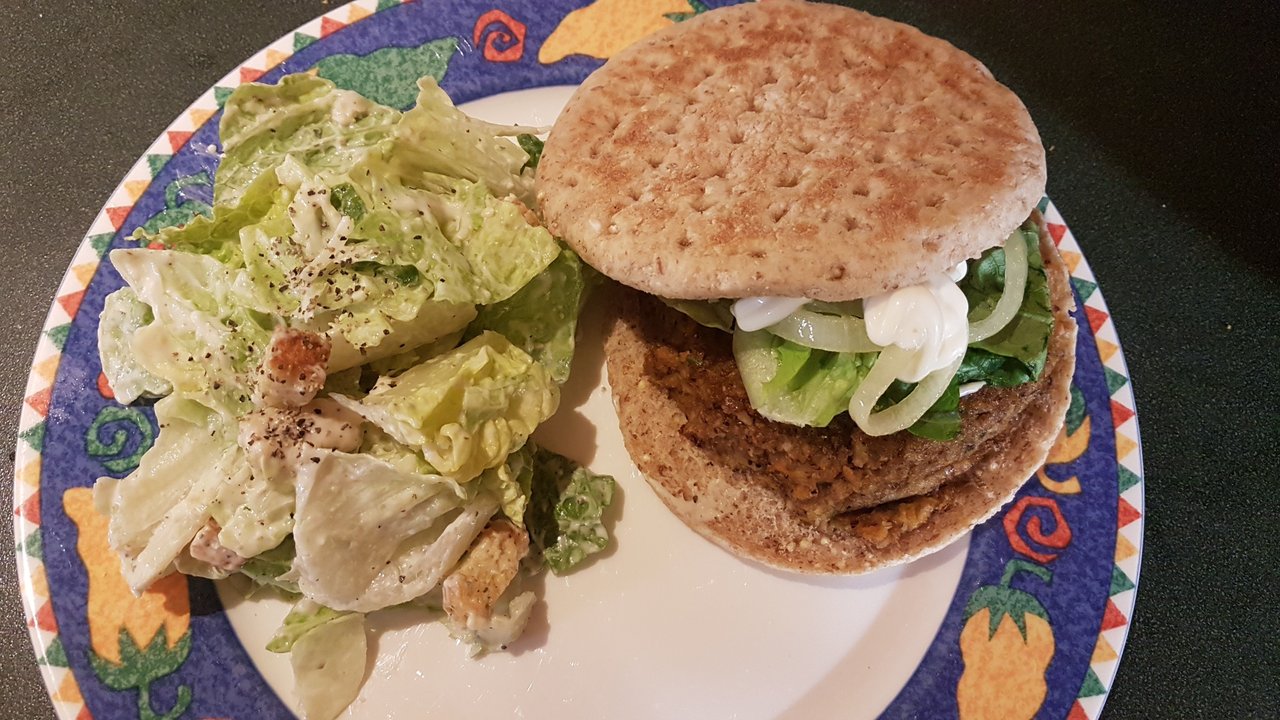 I have to say, wow, the burgers turned out great. I was really pleased with the taste. Thanks @lizelle for posting your recipe!
I had a great time making the parties and really enjoyed eating them. Oh, @liambu and @felicenavidad like them too. Whew.