Butch and Sundance: An Afterword Of Their Story. Part 1
Howdy folks and greetings from the Great Plains of North Texas!
I promised some of my readers that I'd give an update on the Butch and Sundance story if I found more information regarding their demise.
Well, as I was finishing my series of posts on these guys I found out that the main researcher I'd been using, the amazing Anne Meadows, had written an addition to the latest printing of her book, Digging Up Butch and Sundance.
Here's the boys in their city duds around 1898. Sundance on the left, Butch on the right: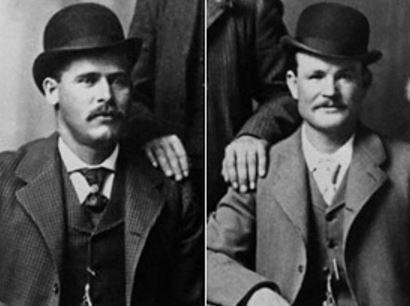 source
She calls it an "Afterword" so that's what I'm calling the information. I'm not an author and didn't recognize the term even, but it sounds logical.
There are no bombshells in it however, and I apologize to readers who happen upon this post because it may be rather boring for you unless you've followed the series or are interested in Butch and Sundance.
More circumstantial evidence
Anne and her researchers found two newspaper articles from 1908, the year Butch and Sundance allegedly died. One of them was an article about the shootout and had reprinted a copy of the map they had with them.
On it they had drawn their route, in ink, with the towns they had worked and lived in, including those years at the Concordia Mine.
This is current day San Vicente, Bolivia where the shootout took place: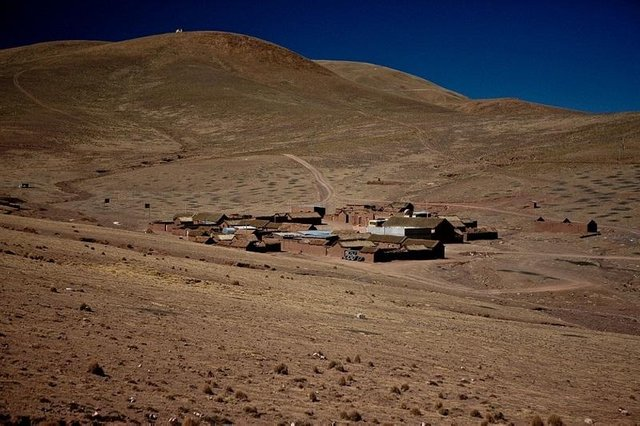 source
All the towns circled on the map were places that researchers have proven that the real Butch and Sundance had been. So if that was another pair of Americans, why would they have such a map?
A chance encounter
The other newspaper article talked about a missionary who had known Butch while he was working at the Concordia mine. Well, the missionary just happened to run into him at the hotel across the street from the mine payroll office which Butch was watching and of course was staying at that hotel.
When the missionary called out to him by the name he had used at the mine Butch bristled and corrected him about his name. Because of course he was using another alias at the time.
This was another positive identifier of the real Butch right there in Tupiza when he was watching the payroll office.
Another minor detail
There was another small but maybe important detail regarding the personal belongings left behind by the outlaws. On Sundance's(allegedly) body were several handkerchiefs and in his luggage there were even more. Why would anyone carry so many?
Well, Sundance was known for having some kind of issue or condition with his sinuses and possibly sinus infections. That could be another proof right there to add to the circumstantial evidence.
The sightings in the United States
Almost all the sightings have been debunked and proven to be William T. Spencer who was Butch's cell mate in Wyoming State Penitentiary.
Anne Meadows discovered a letter written by Butch's brother, Dan, where he talked about believing that Butch died in Bolivia and that no one in his family believed otherwise except his sister Lula.
Lula had never met Butch because she was a baby when he left home but when he supposedly showed up again in 1925 or 30, after 41 years, she believed it was him. It was actually William T. Spencer but she resisted the facts and none of her family could convince her otherwise.
She was known to have a saying.."We Parkers love a good story!" She wrote a book about Butch and hoped to get rich off of it but that didn't happen.
I think by the end of her life she knew it wasn't the real Butch but didn't want to admit it and I think that saying of her's speaks volumes without admission!
Etta Place
After over a hundred years of searching for her no one really has come up with proof of the enigmatic lady. Who she was, if she made it out of South America, what became of her if she got here. No new evidence has turned up as far as I can tell and I doubt if anyone is still looking.
Etta Place with Sundance in New York City, 1900: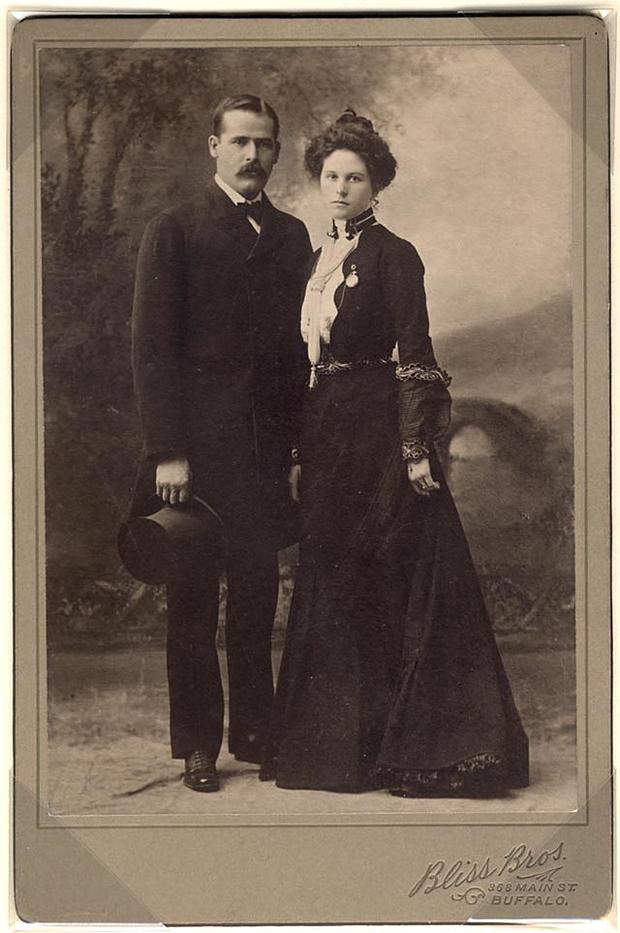 source
Most historians think she showed up in San Francisco at the Bolivian Consulate in 1906 to ask about Sundance's paperwork. But I think that sighting was just based on someone thinking the woman looked like Etta. So who knows if it really was?
I hope she did make it back here and lived a great life.
This is getting too long, part 2 when I get it done and we'll talk about DNA indentification and some odds and ends that I found.
Thanks for reading folks, God bless you all!
-jonboy
Texas
the gentleman redneck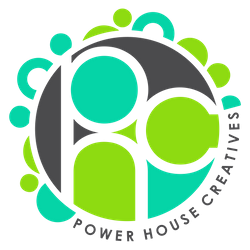 PS- ya know...you might just be a redneck if:
You consider new hub-caps to be a home improvement!