Advent Challenge Day 2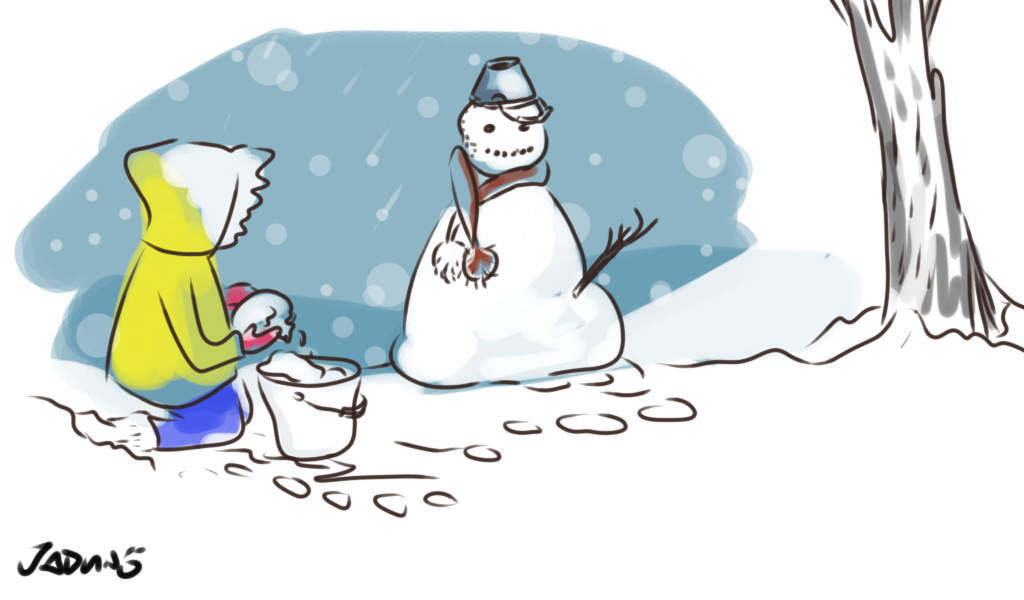 Today the theme for the advent drawing challenge is about building a snow man. This is still fresh in my memory because we just came home from our three day vacation in Bigbear where the kids had fun playing in the snow and making a snow man was one of their favorite. The girl in the drawing is made after my daughter who was playing with a bucket and making small snow balls and later on together with her friends they made a snow man. It was fun spending time with family and friends on a cozy cold day and having fun. This drawing that I made is my reflection of that snowy vacation day. Very timely for today's prompt. I hope you like my drawing.
Thank you very much for your engagement and your support my Steemit friends. Until next challenge.
Posted using Bilpcoin