[ParallelPlay] AAR HoIIV: Soviet Union #5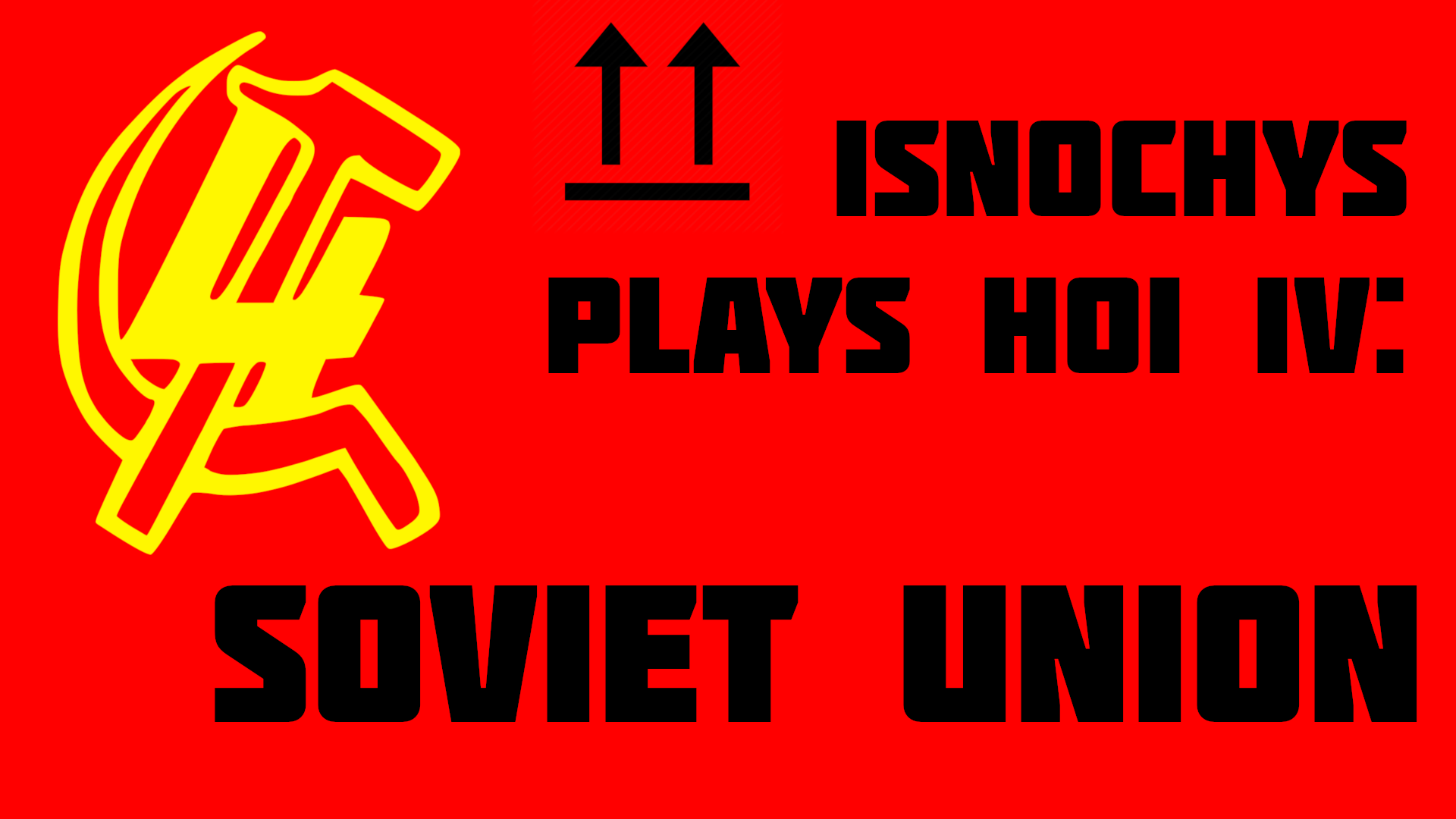 Trotsky is back and this time he is playing with Italy!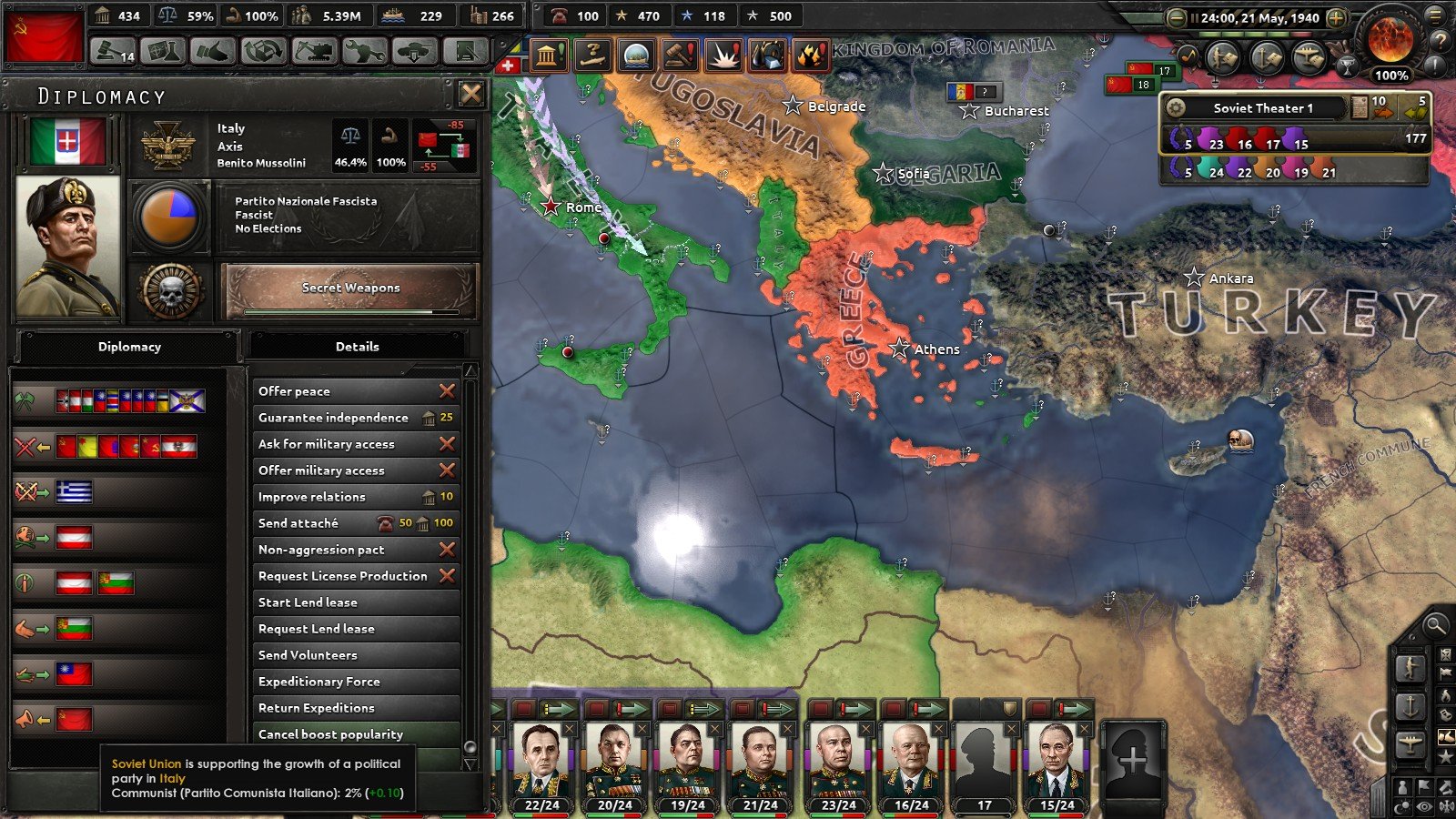 We are boosting our party popularity in Italy.
Also staging a coup in Southern Italy.
I hope this will relieve a bit our troops in the North.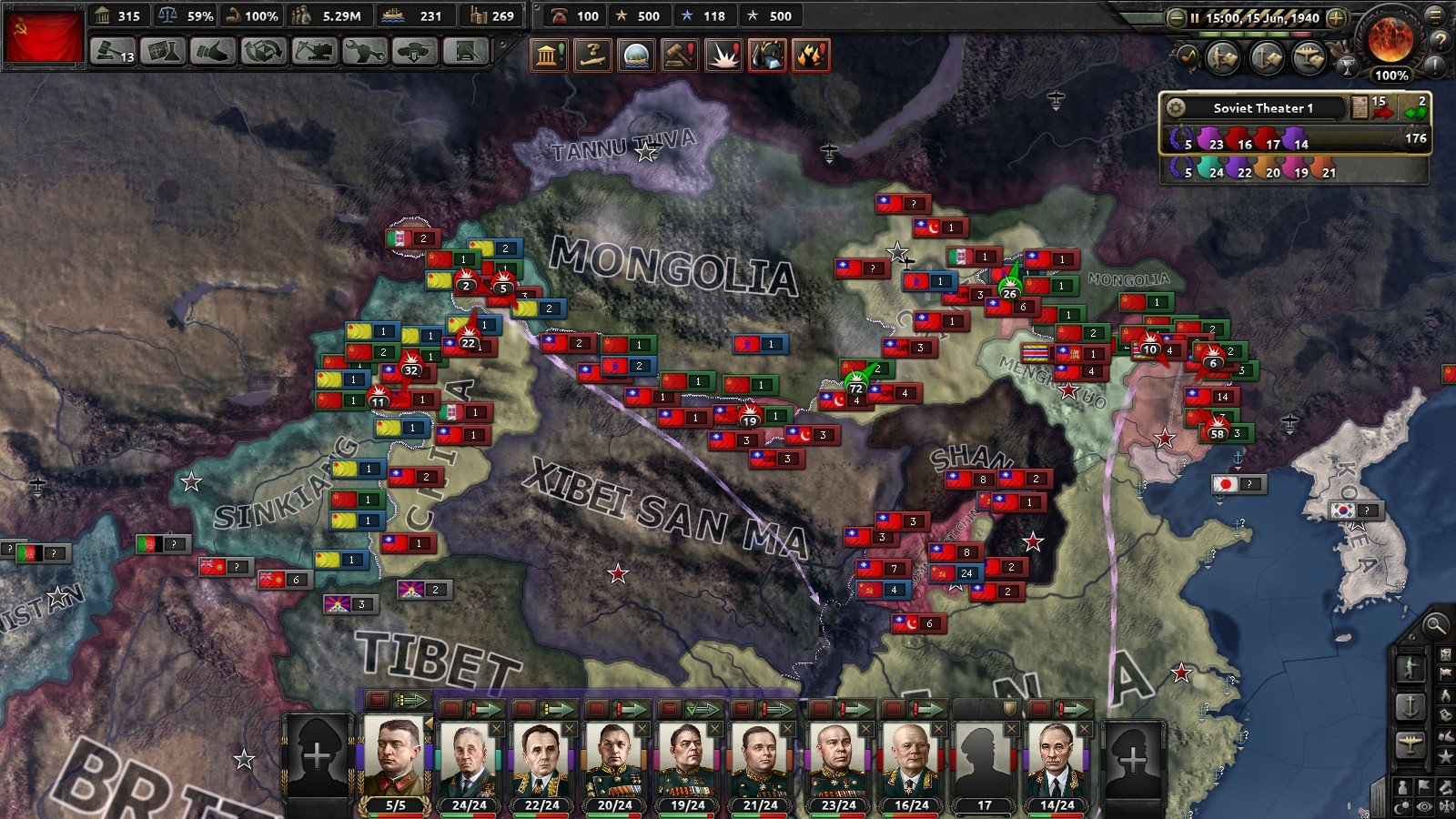 The East is a hell hole!
Currently this is our biggest threat, as all of our troops are in Italy fighting there...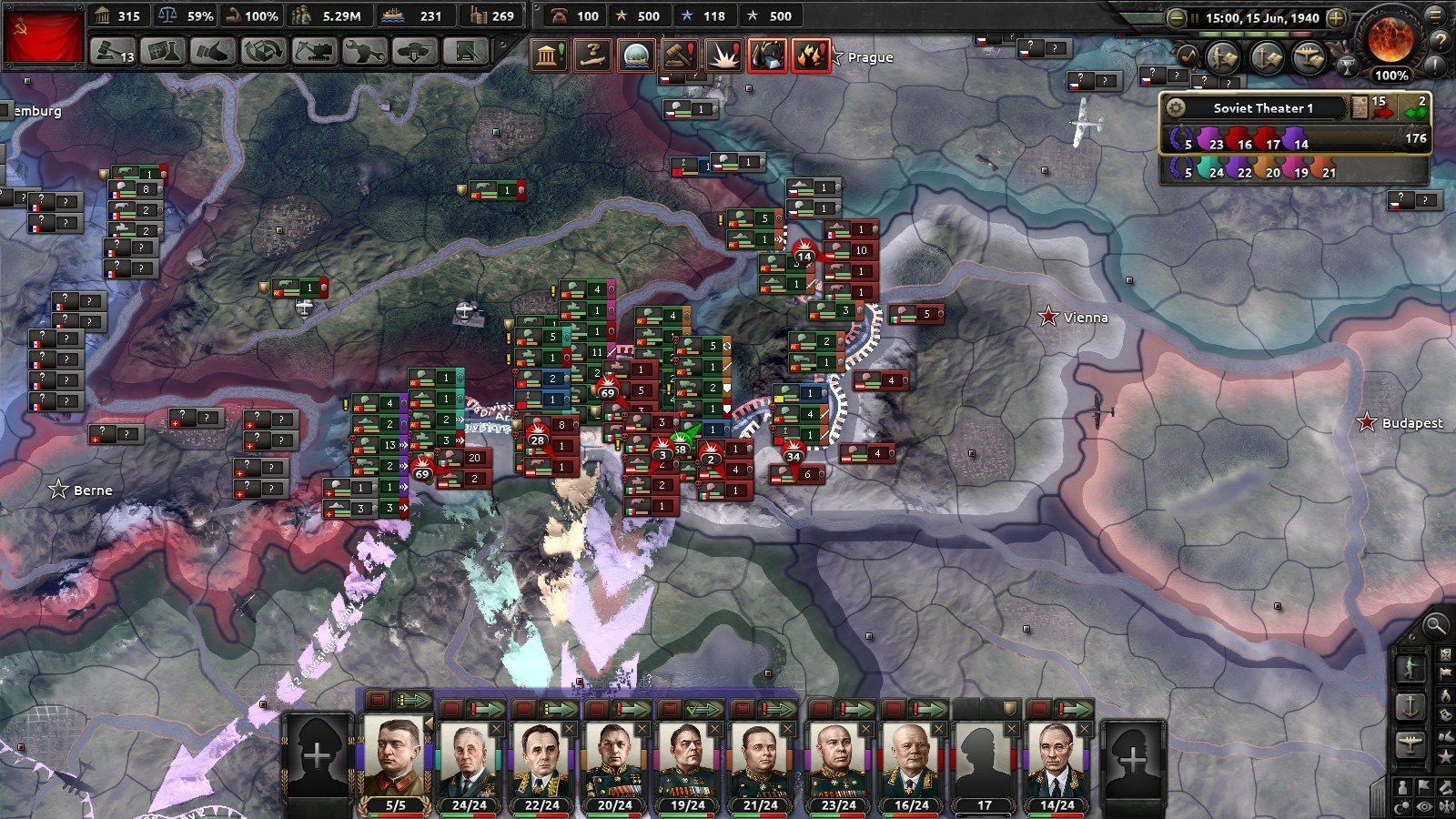 In June we are in the Alps, fighting our way over those mountains. It looked like a stalemate.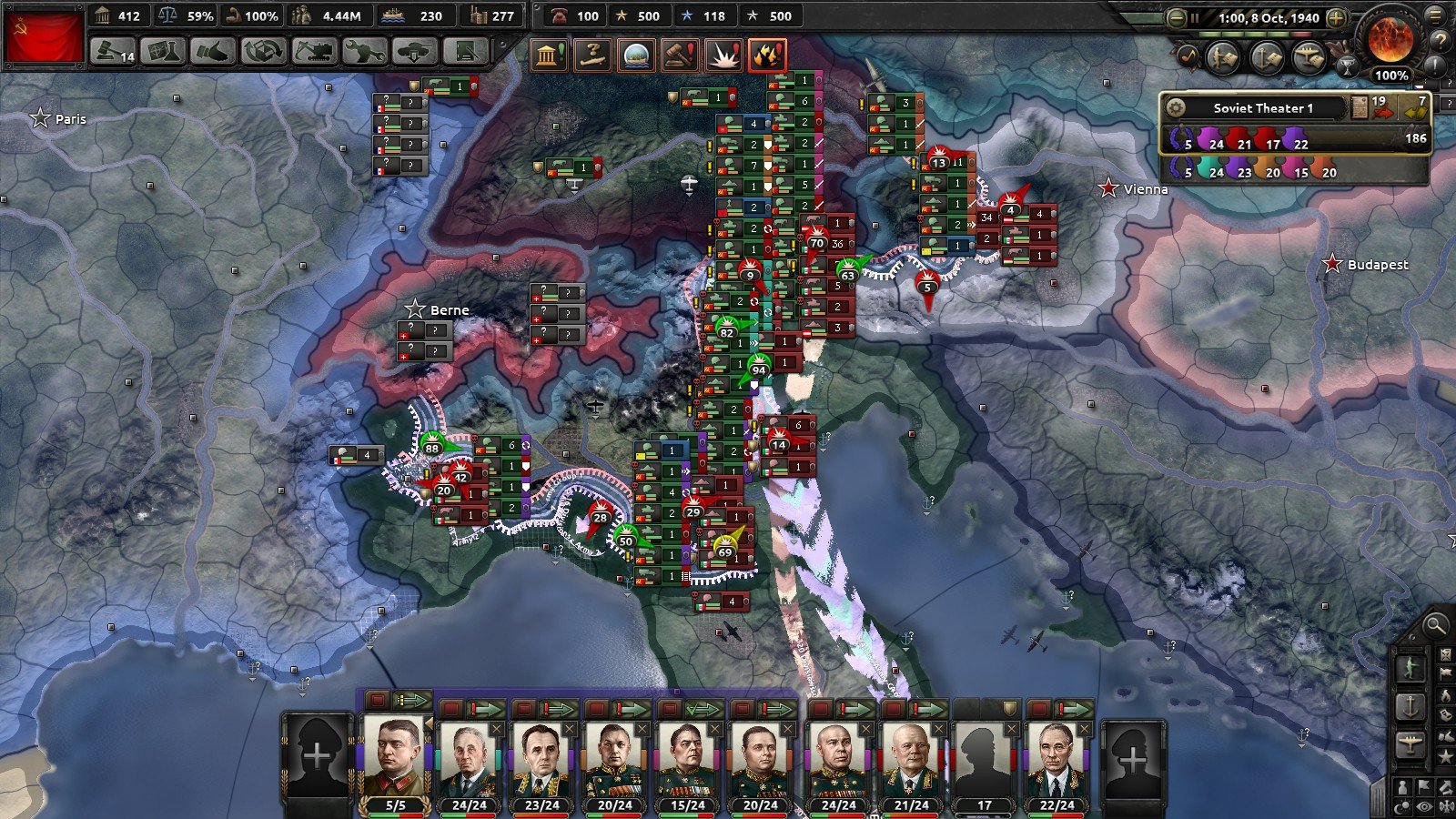 But in October our troops had already taken a nice part of Northern Italy.
A small breakthrough was enough, their main divisions occupied defending Austrian territory.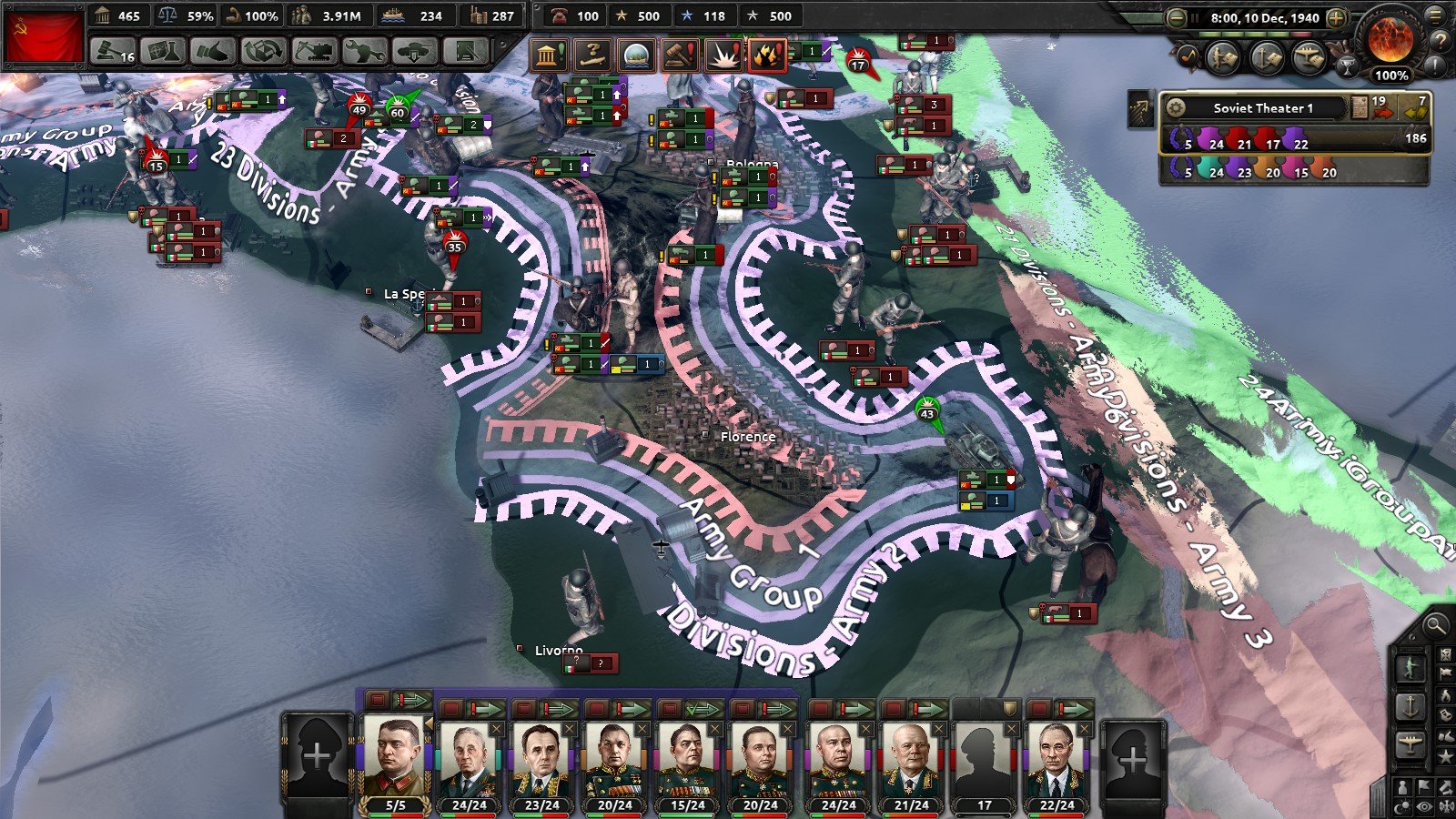 We even got as far as Florence.
But couldn't hold it, the pocket was quickly clear by Italian troops.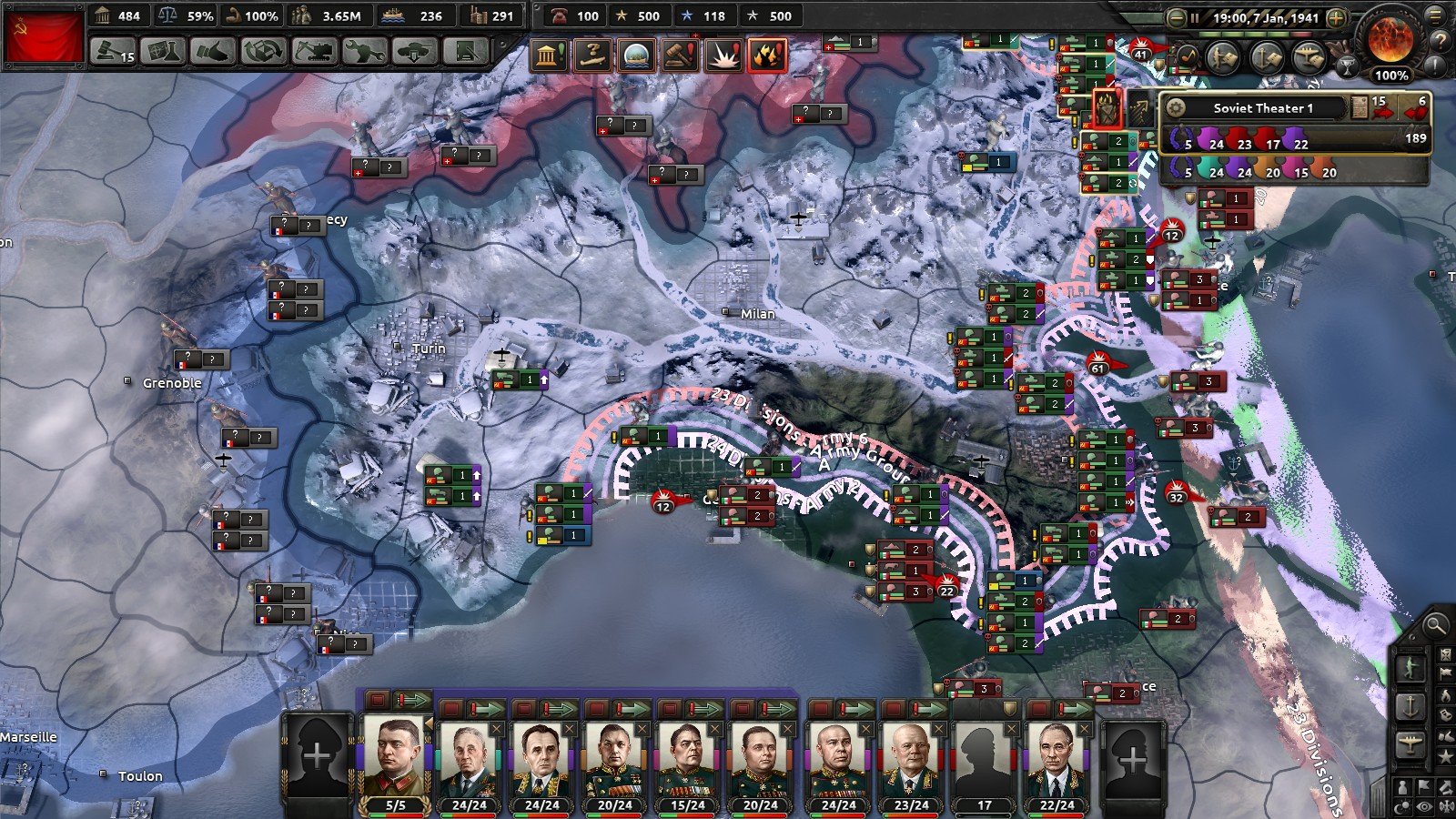 Instead we continued to gained more land in the North. The front was to long for the Italian troops to defend.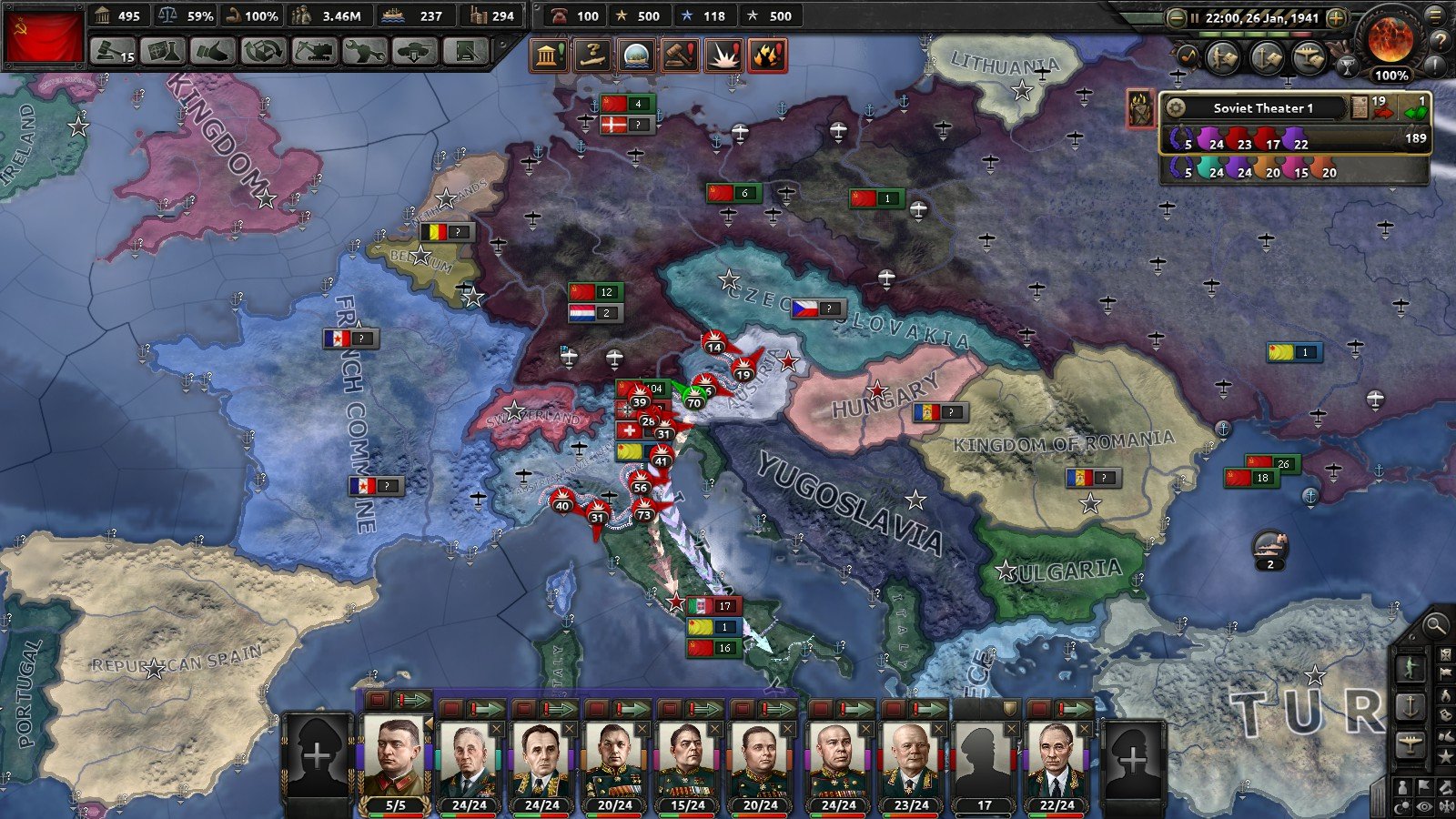 This is the situation on the Italian front at the end of the session.
We have a strong foothold on their territory.
Slowly moving towards Rome.
Once the coup starts, I guess more troops will be removed from the frontline, giving us more room for action and attack.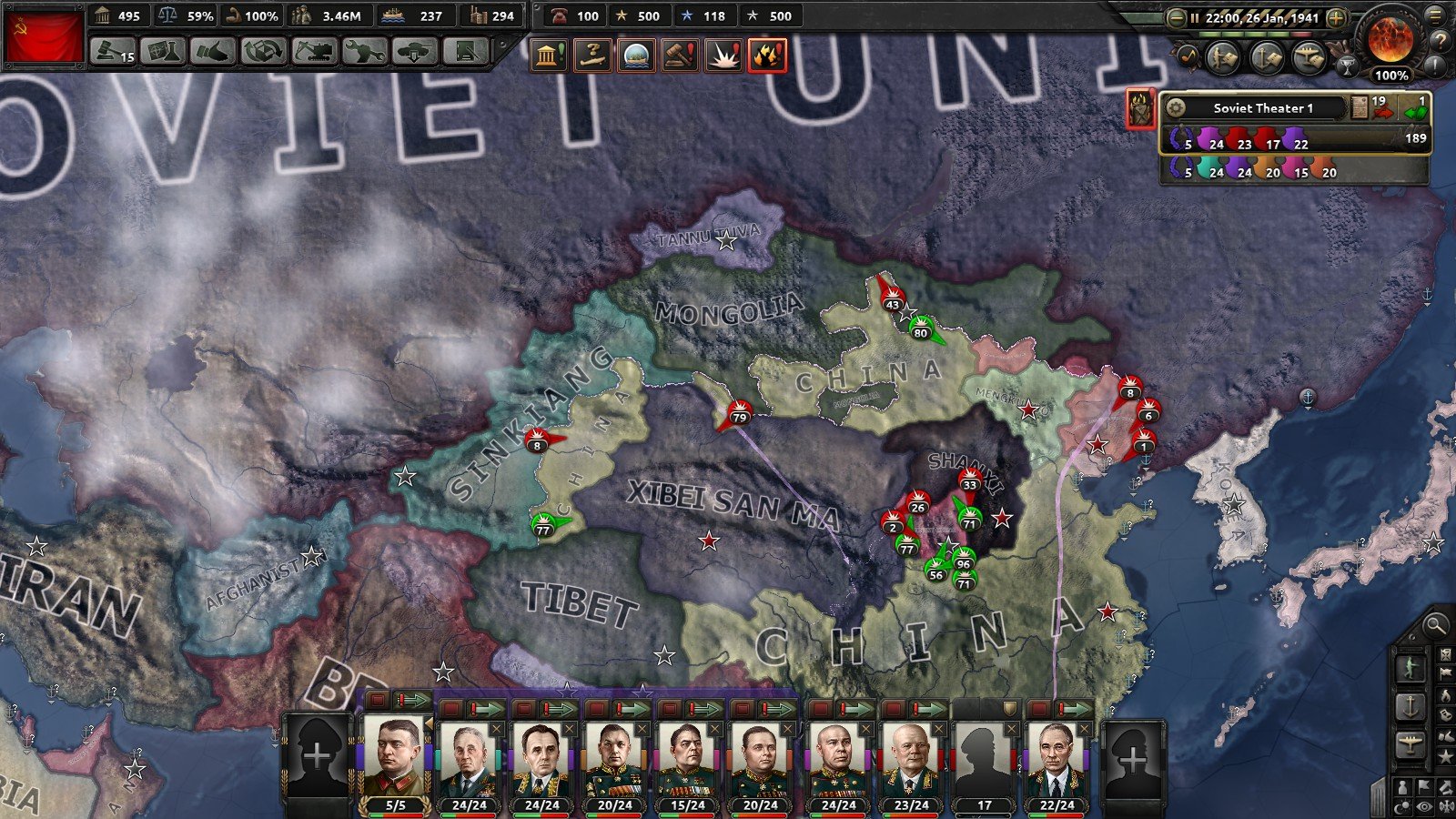 Don't look there.
The East is a mess.
Not enough troops and always surrounded by enemies, it seems.
Also, do not look on our logistics and supply.
We have none.
-*k missing equipment
And nothing to produce it.
If the Italian war doesn't end soon, I guess we run out of ammunition.
I just hope, they will run out of manpower sooner.
But China is on their side.
It will be interesting!
Stay tuned for tomorrows episode
:)
Join the discord:
https://discord.gg/zuzsDAE