AAR EUIV: Vijayanagar #2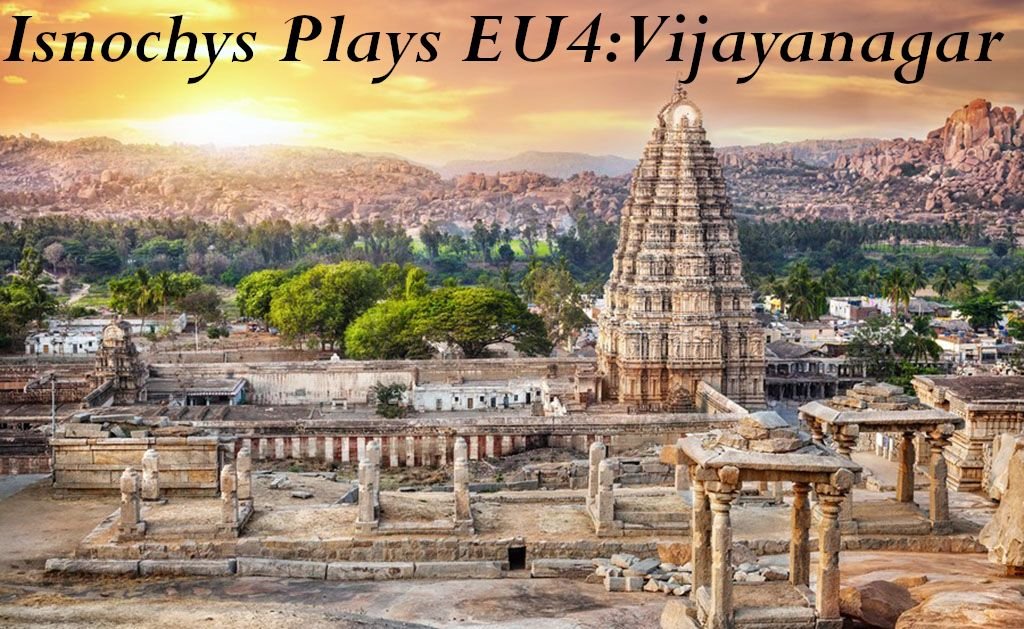 We continue our India Experiment.
Get more yellow on the board!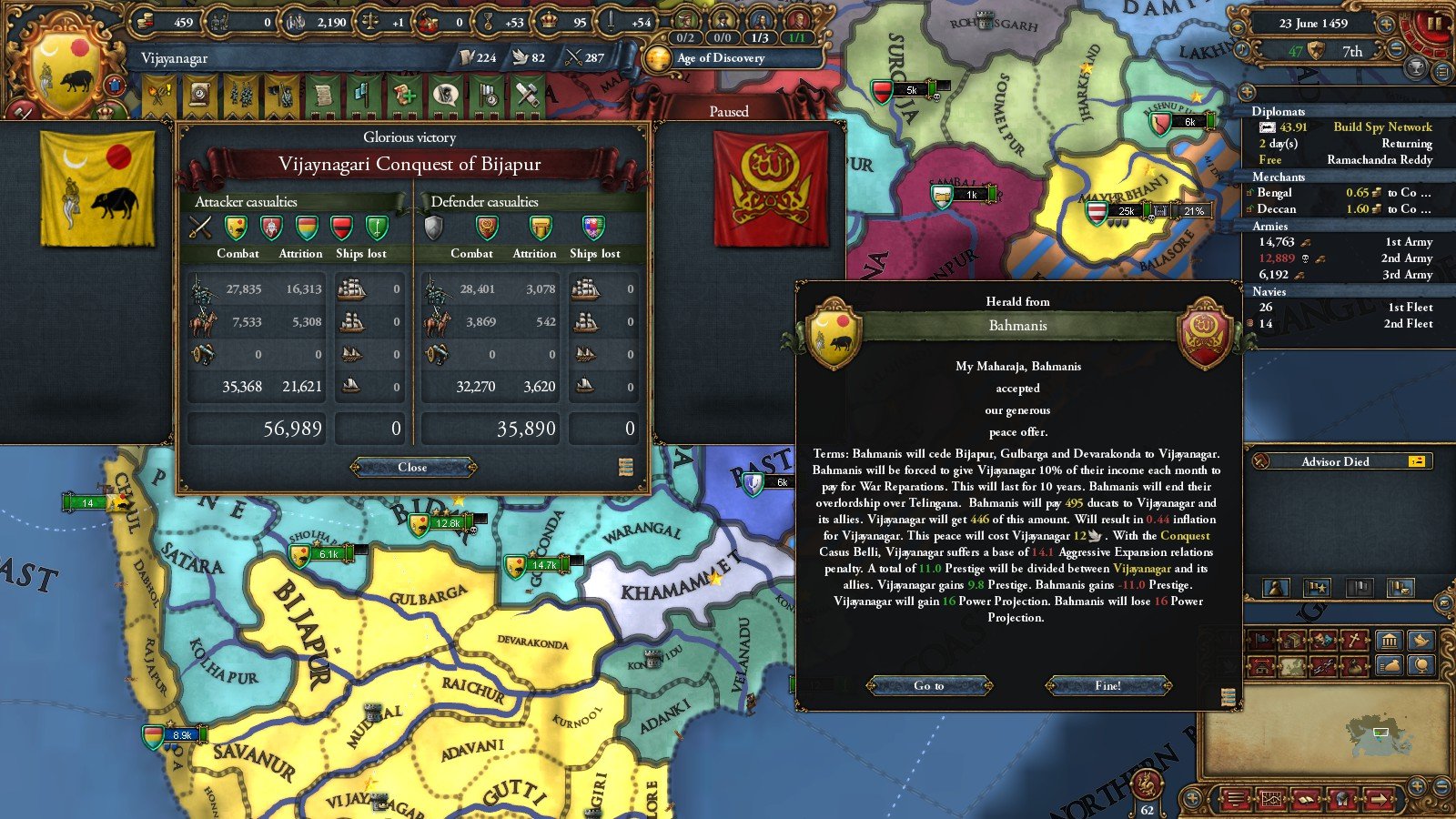 We did win this war, but again, at what cost?
If this continues, we will have no man left in the next 100 years.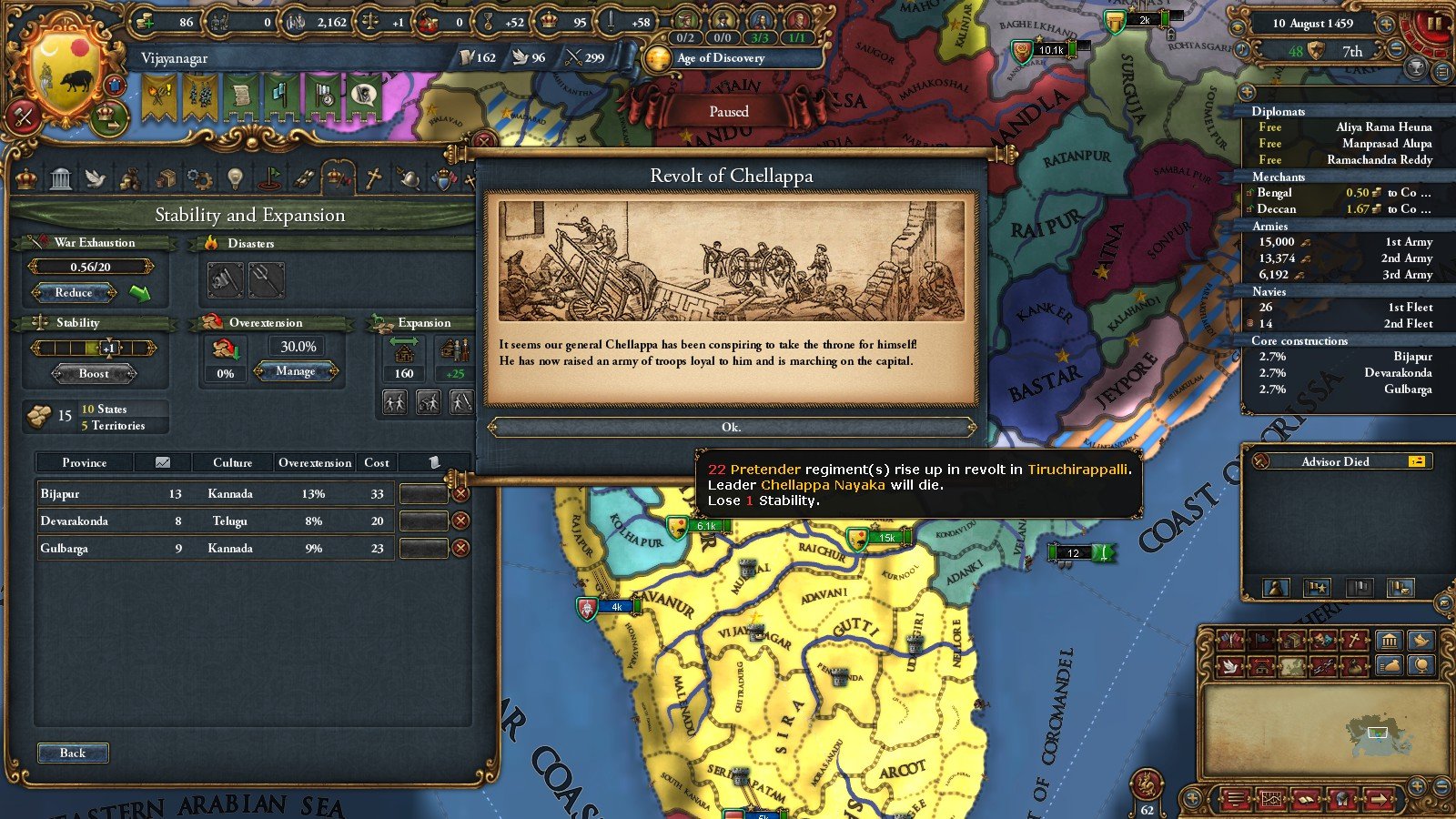 We are just starting to recover, when our General thinks, it is a good idea to stage a coup.
I don't think so.
But 22k will again go into our manpower..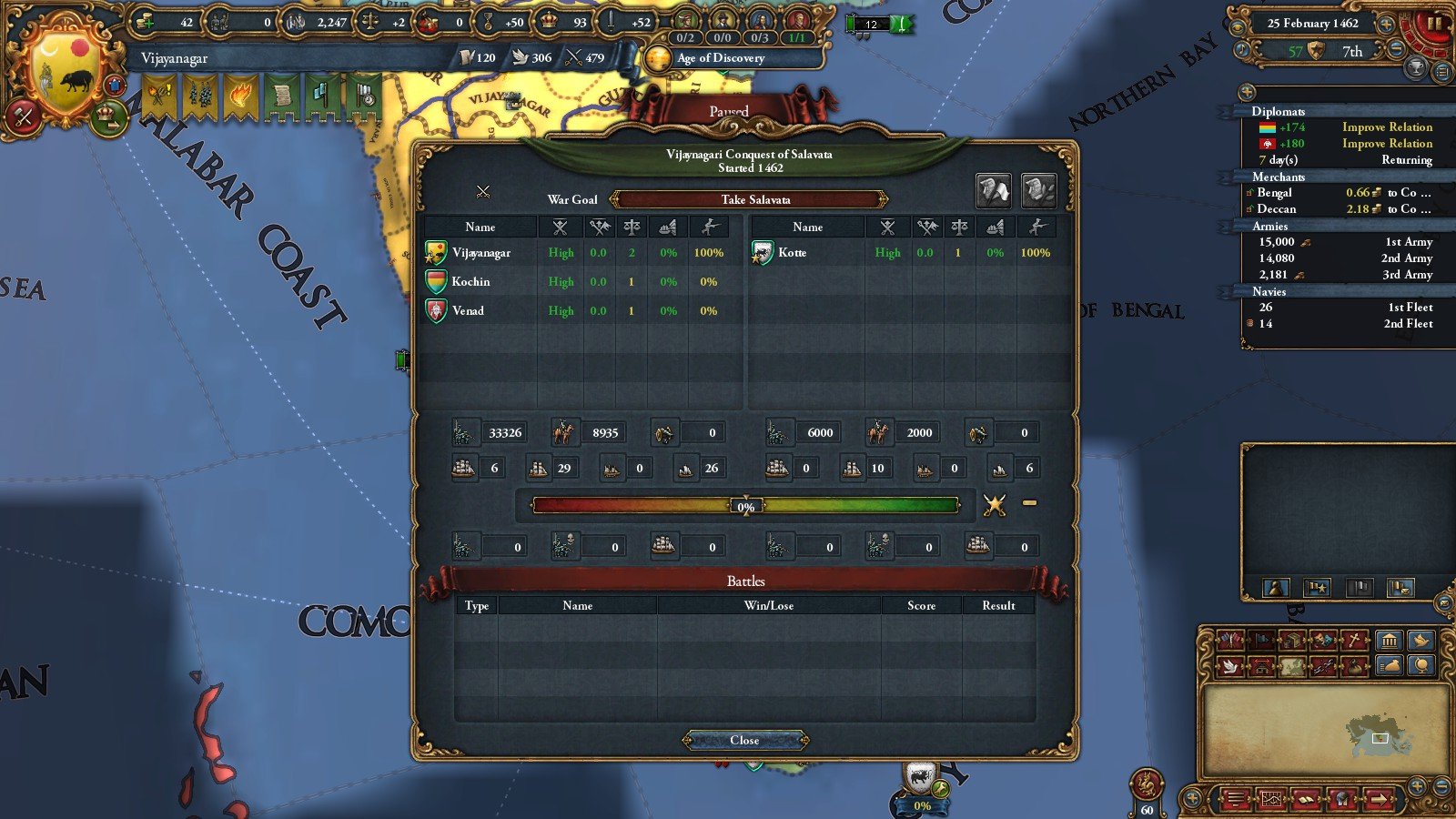 Expansion after expansion.
This one will be our new Vassal.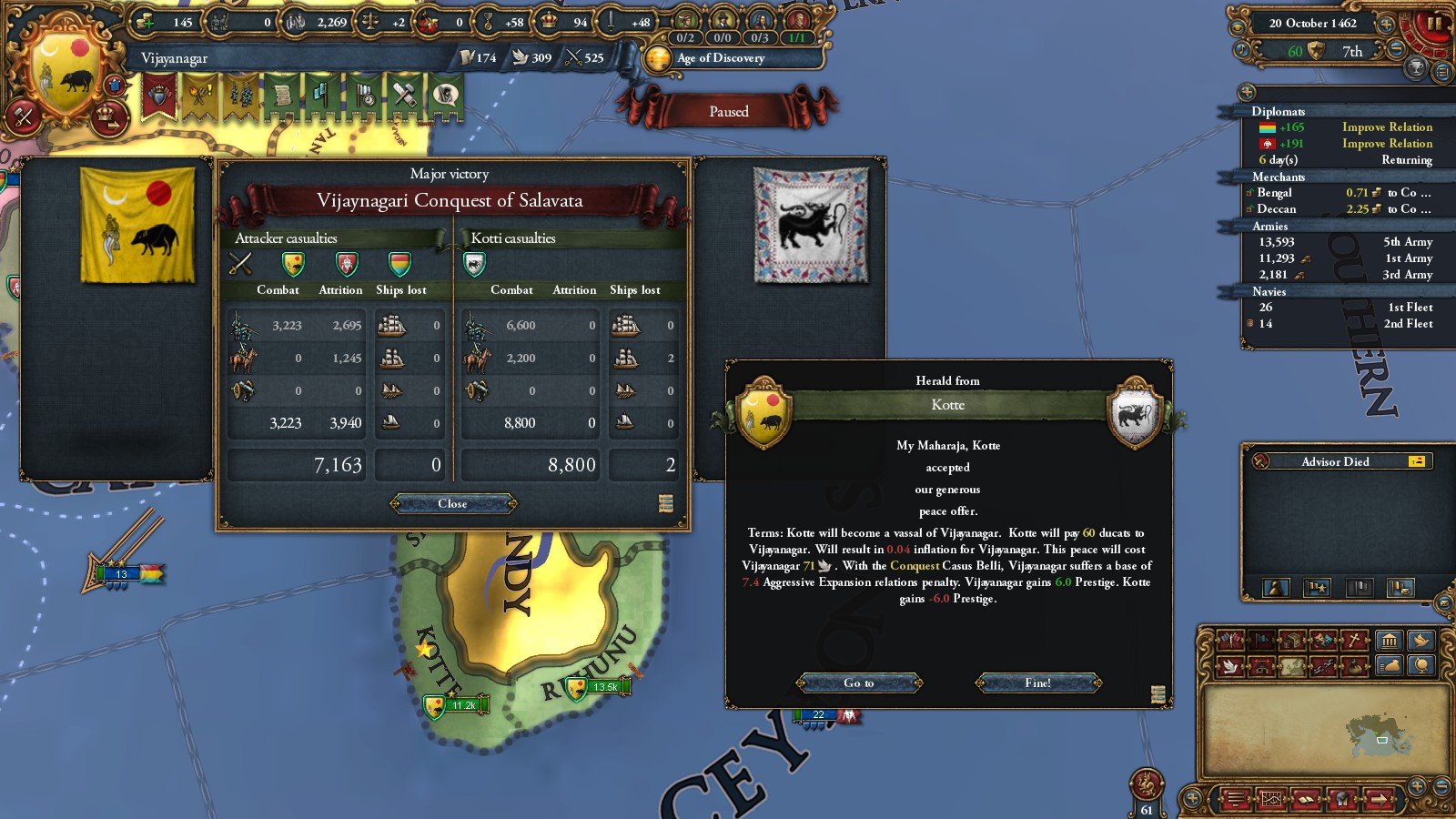 In this case we don't have to core the provinces and save a lot of admin power.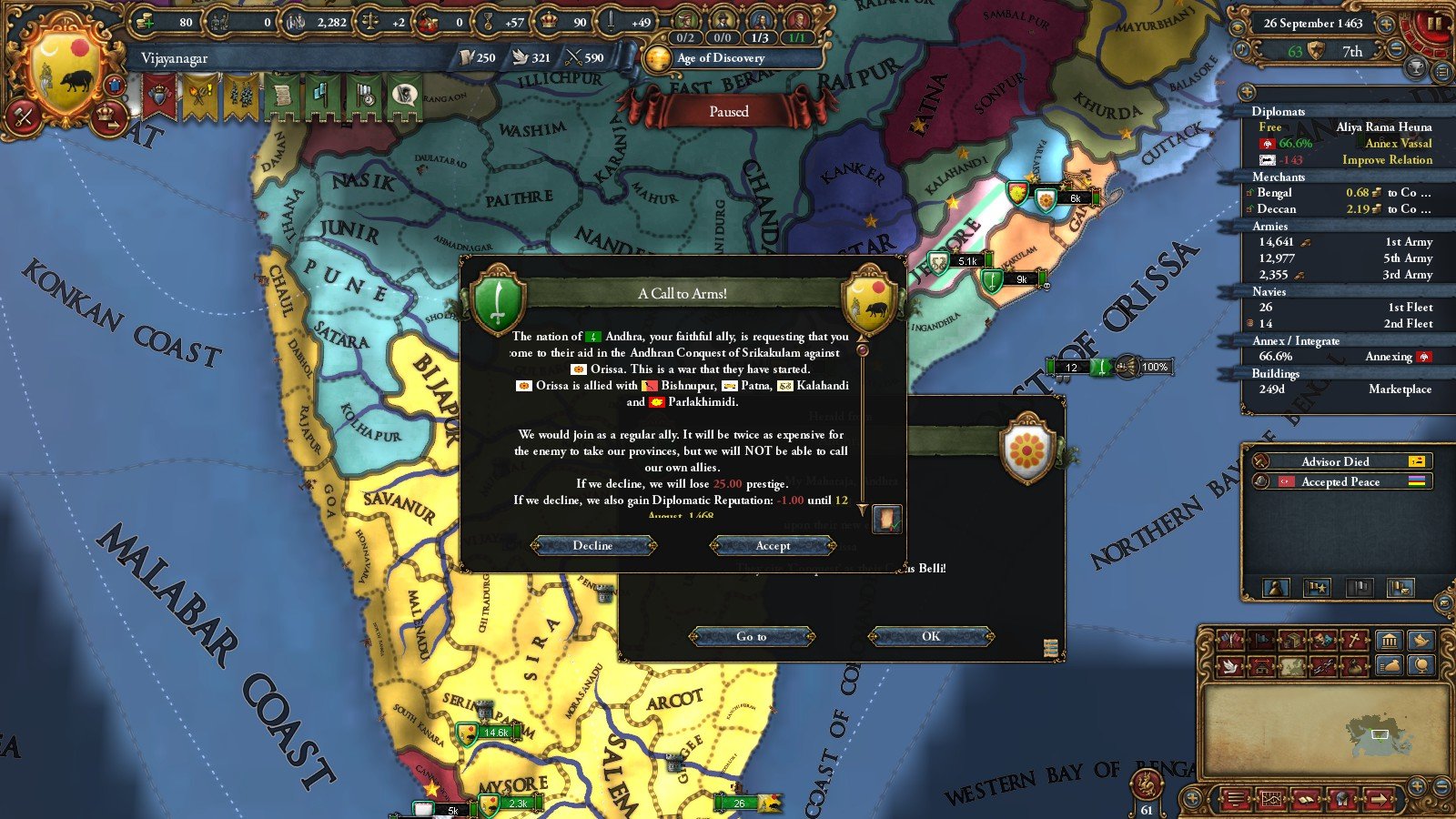 Calling to arms.
Of course we participate, but only as a defense force.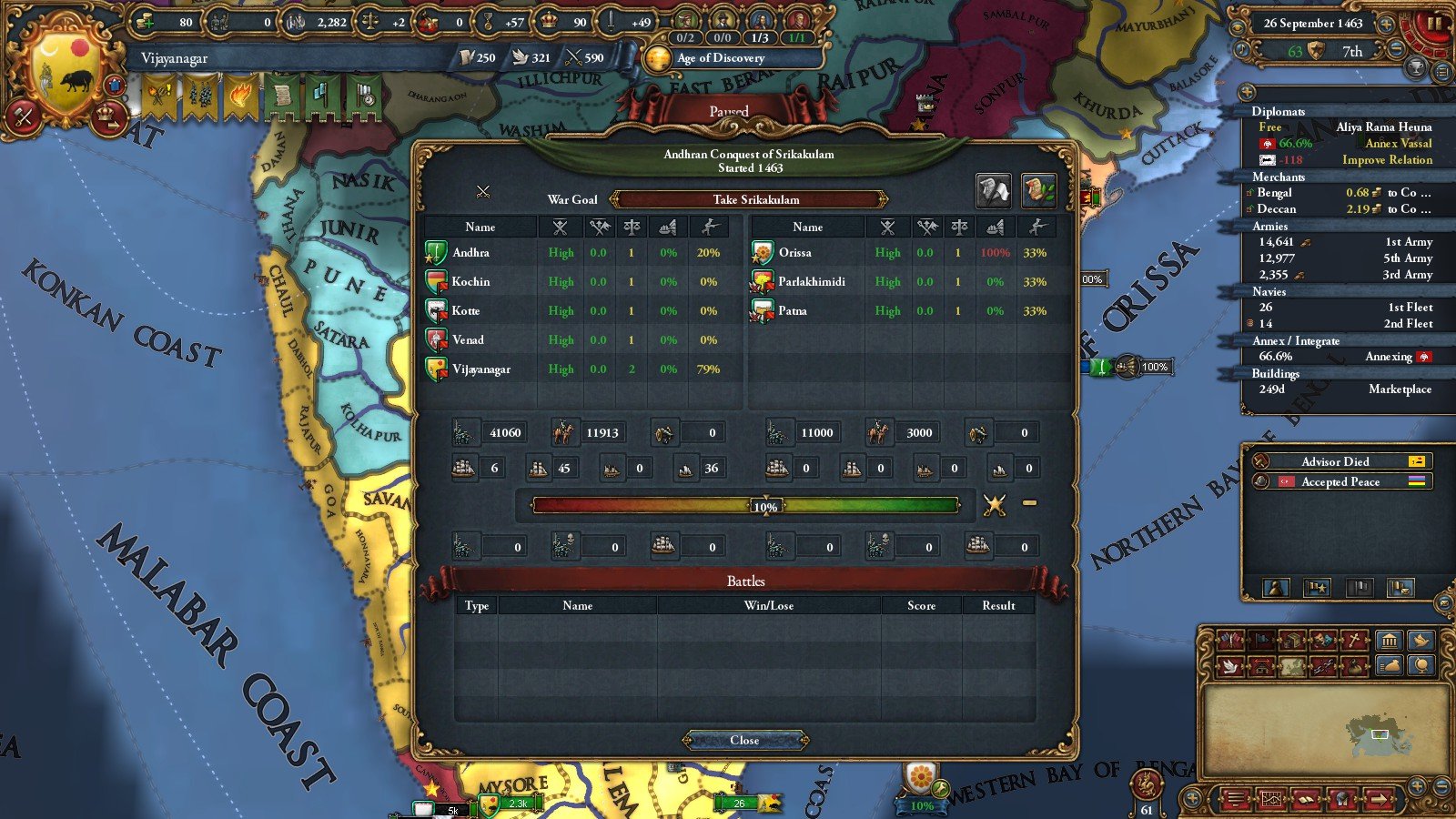 The enemy is weak, 4:1 in our favor, those will be crushed soon, without much loss of our own manpower.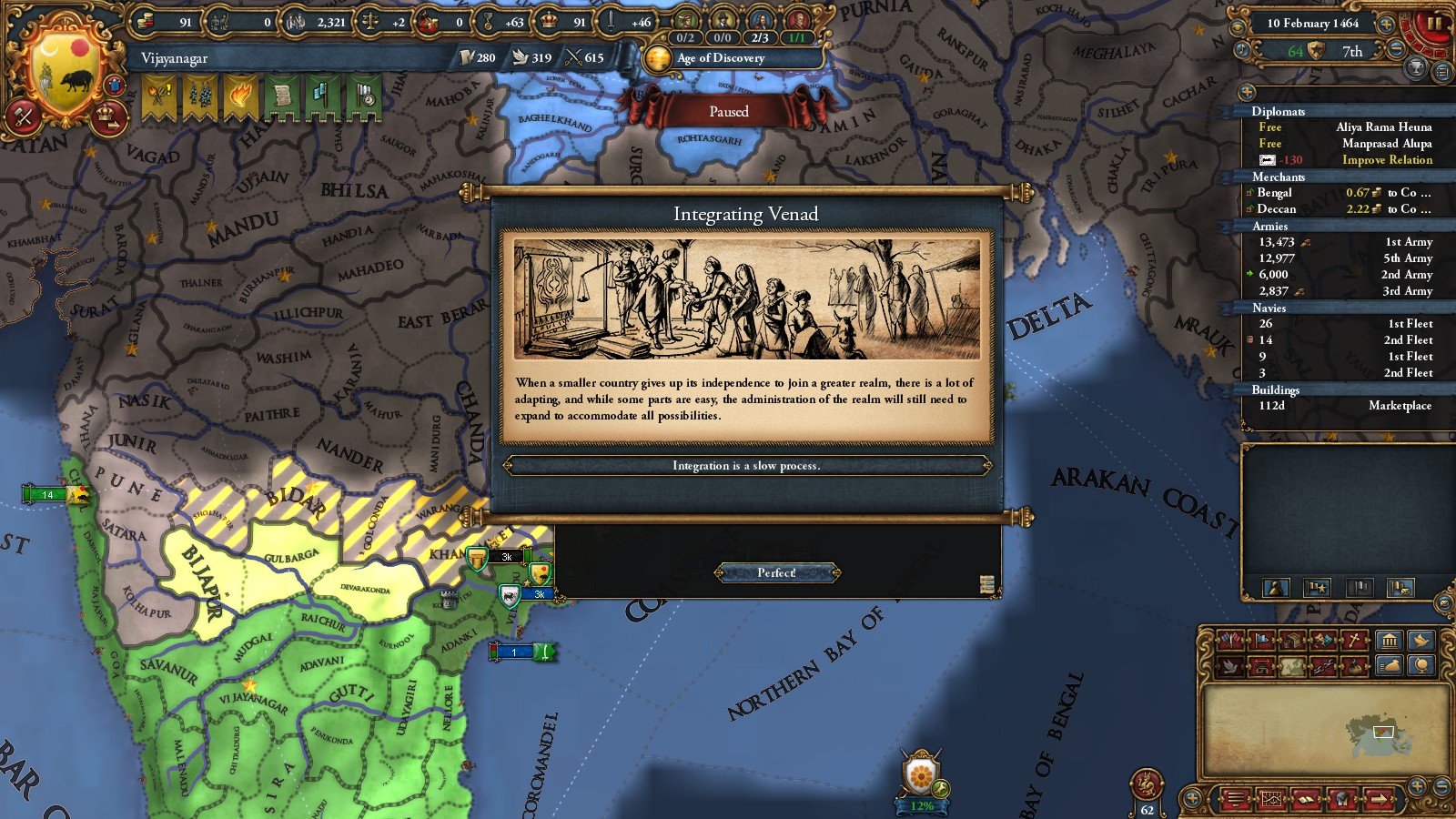 Integrating thos small vassals will help us gain more manpower and save admin costs, as I told before;)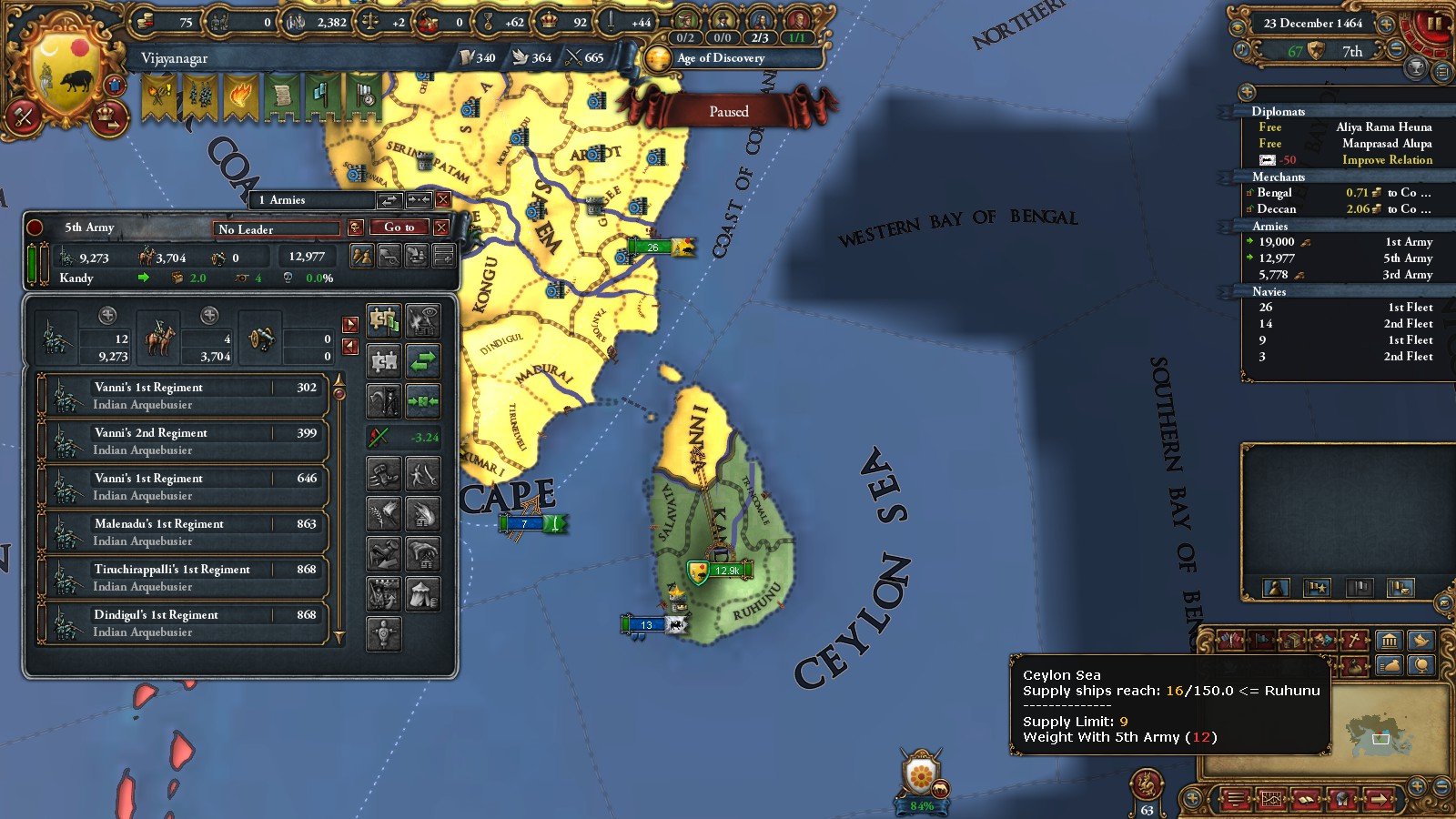 Kotte wants this province back.
We give it to them, but only if they promise to be nice to us..and with integration coming in 10 years.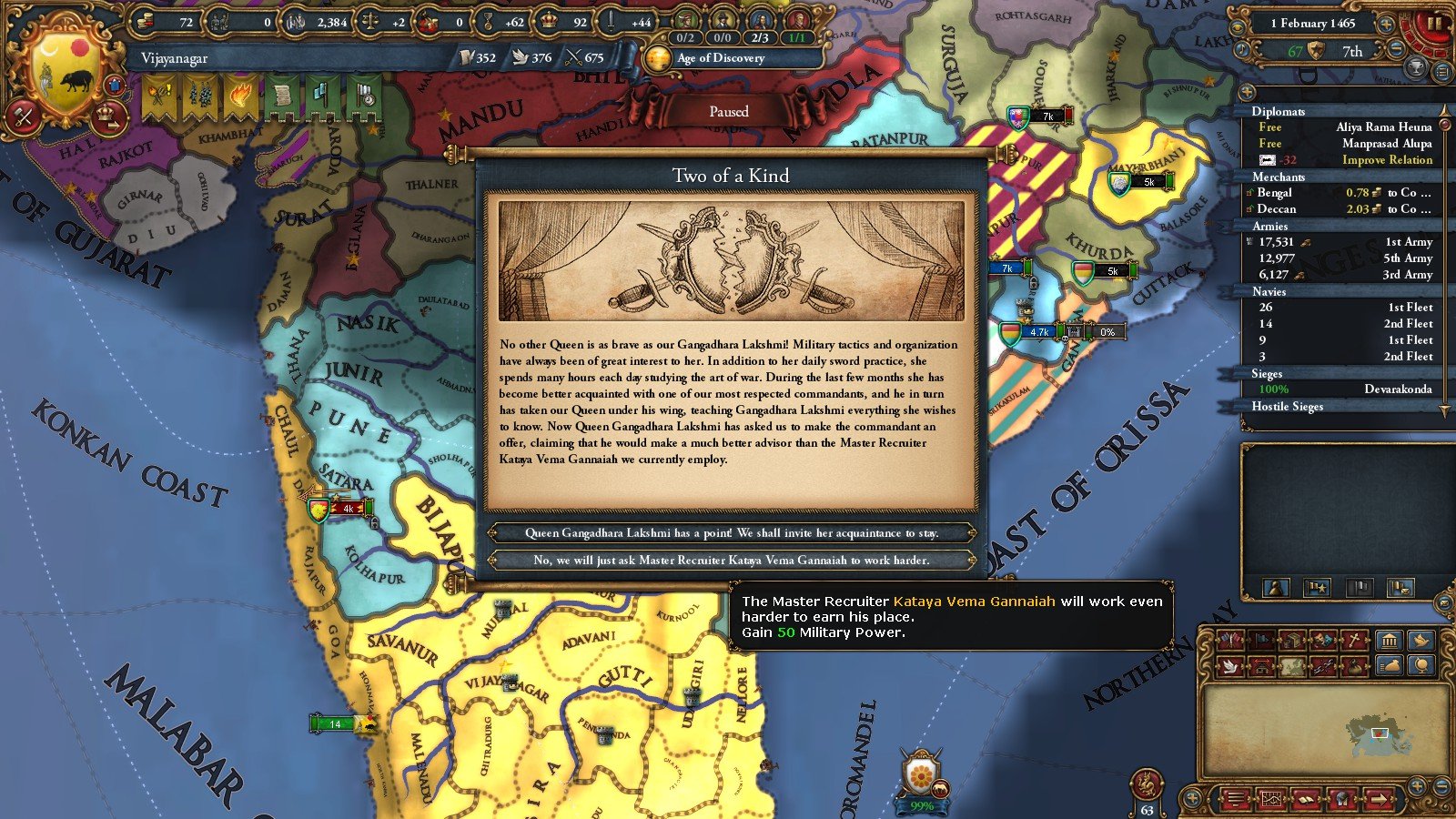 We can always use more military power, growing that sector will secure the subcontinent for us.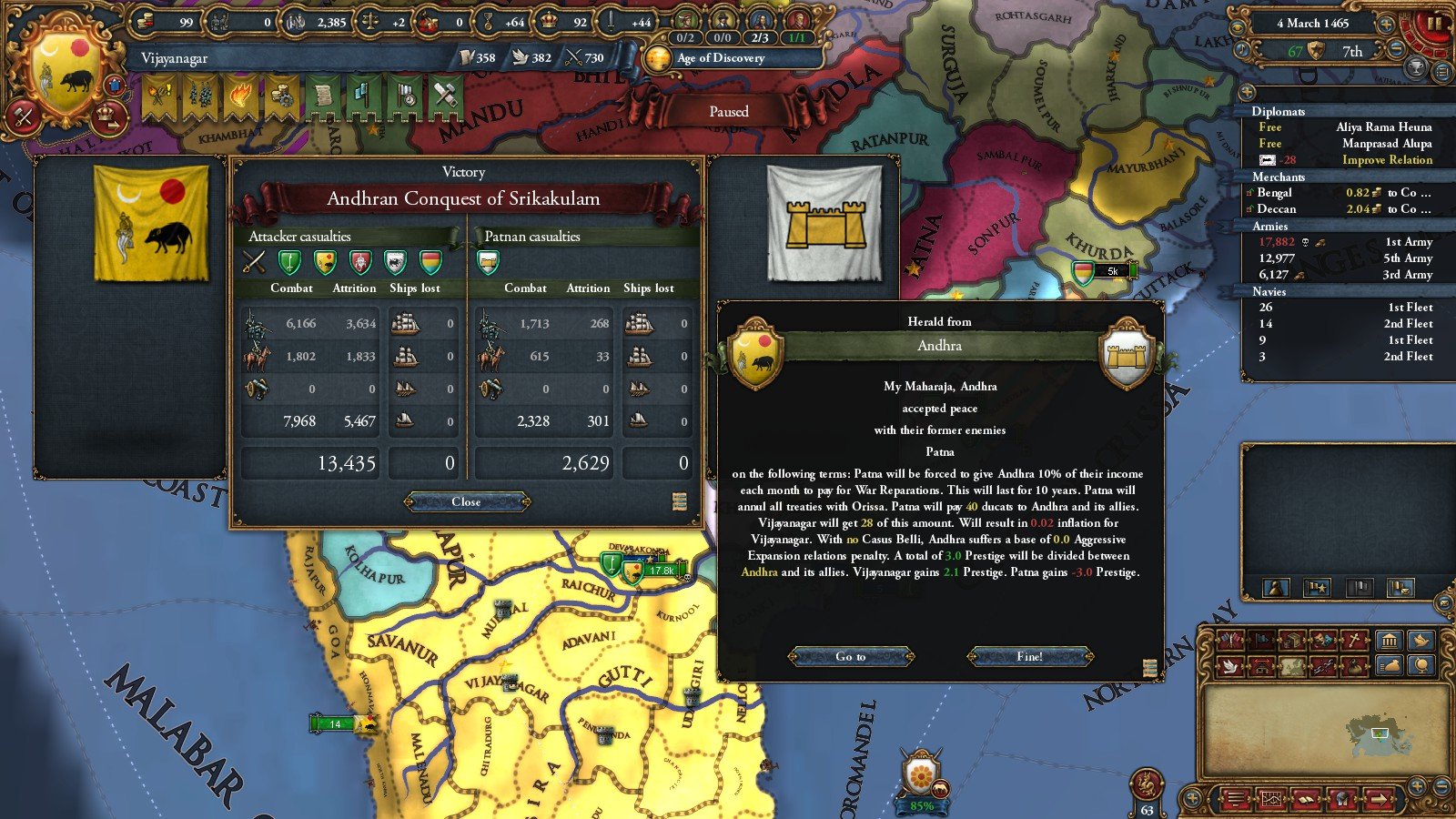 One by one..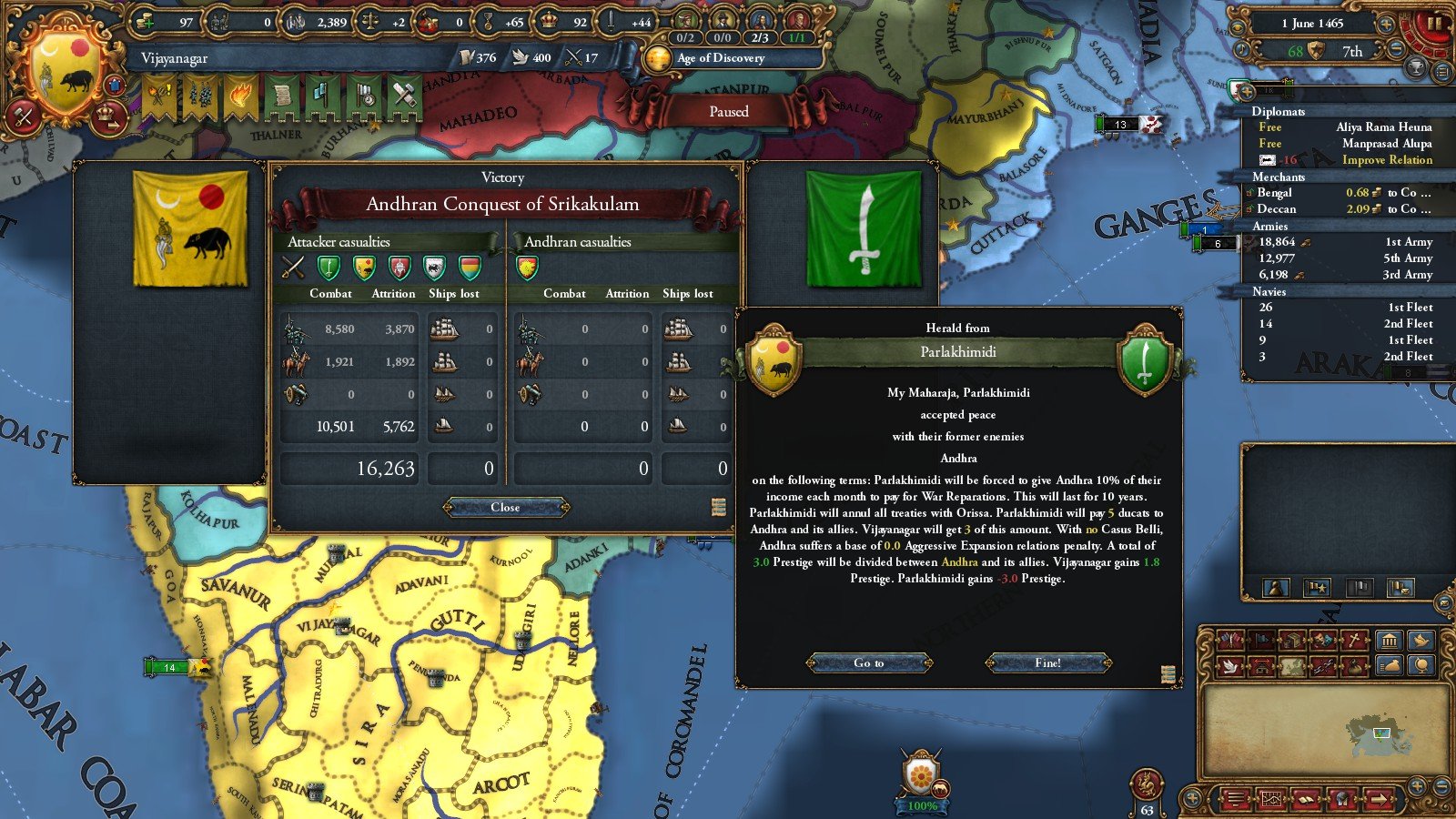 ..our enemies are forced to peace out..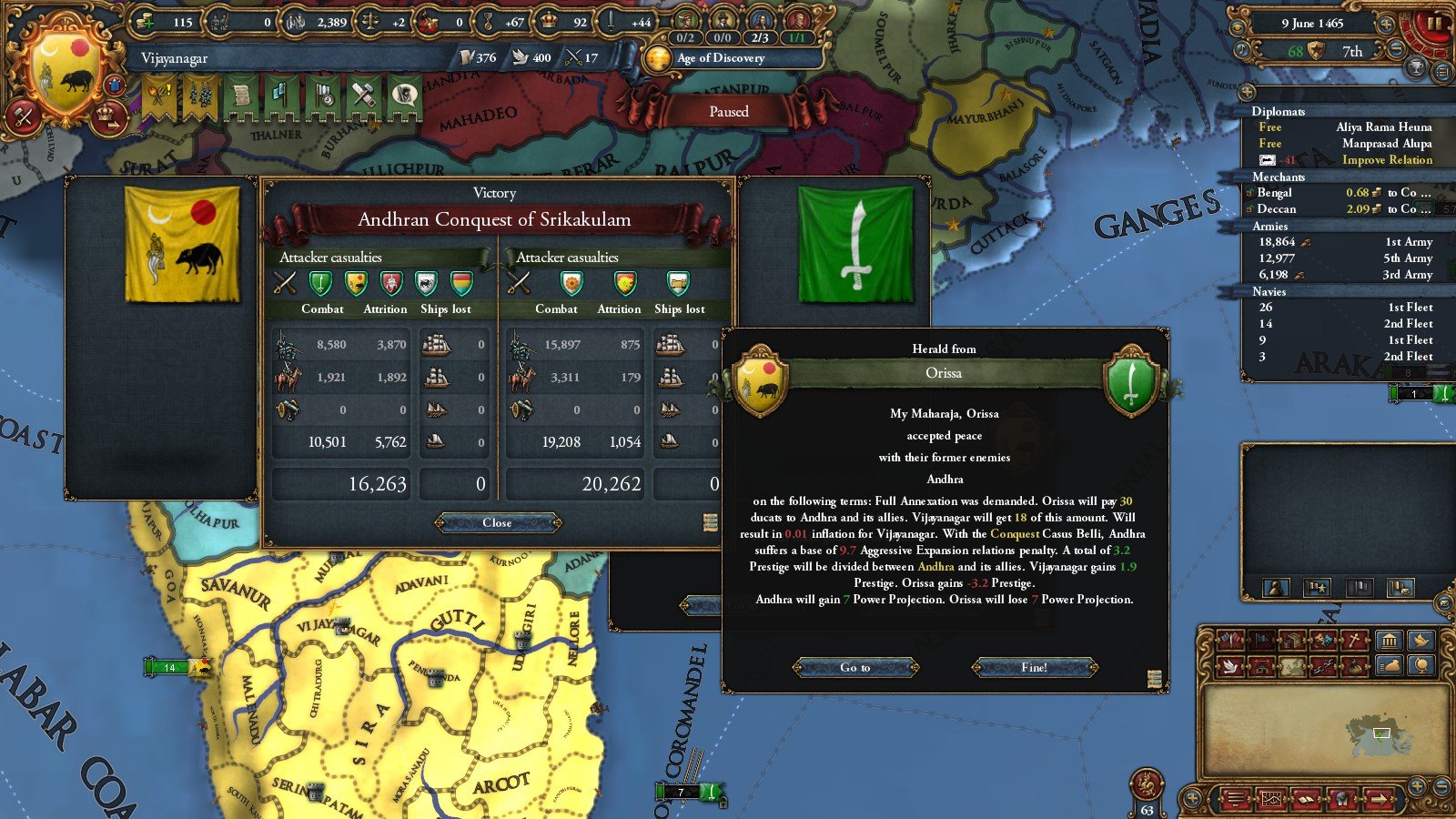 ..while we gain at least some prestige from it.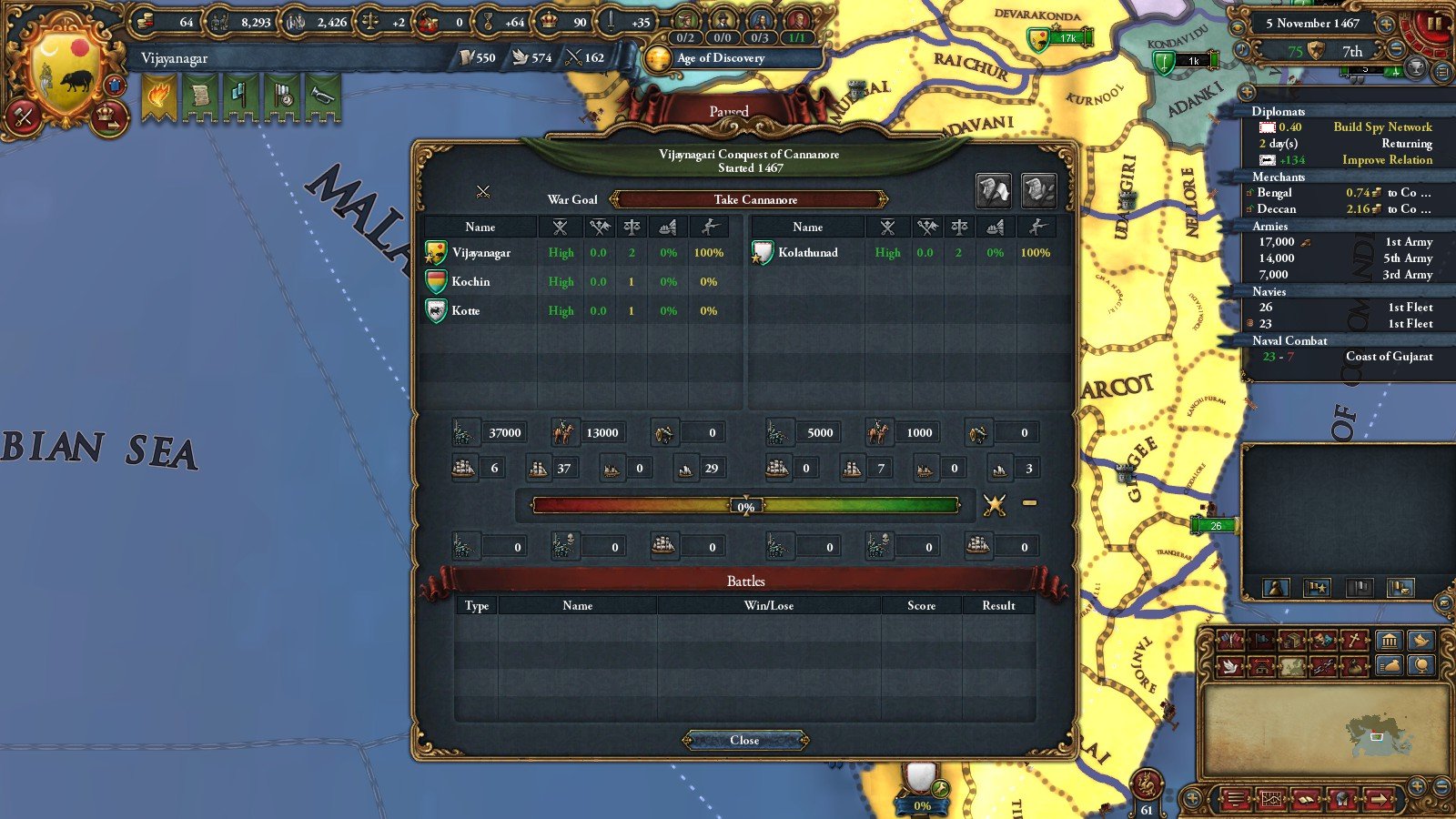 The last free nation in south India..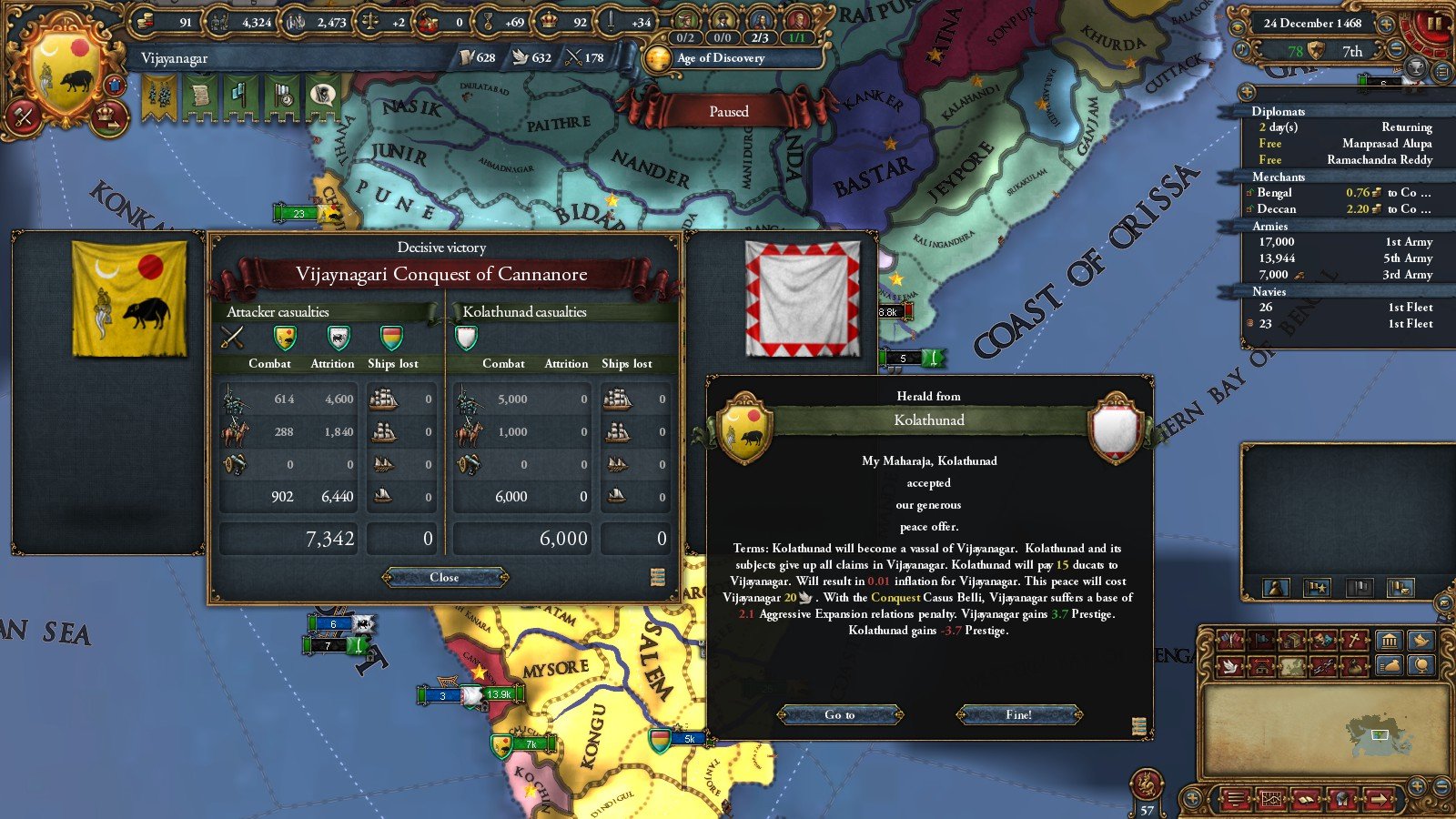 ..doesn't stay free long.
We vassalized them, again saving admin power, we need that for other wars.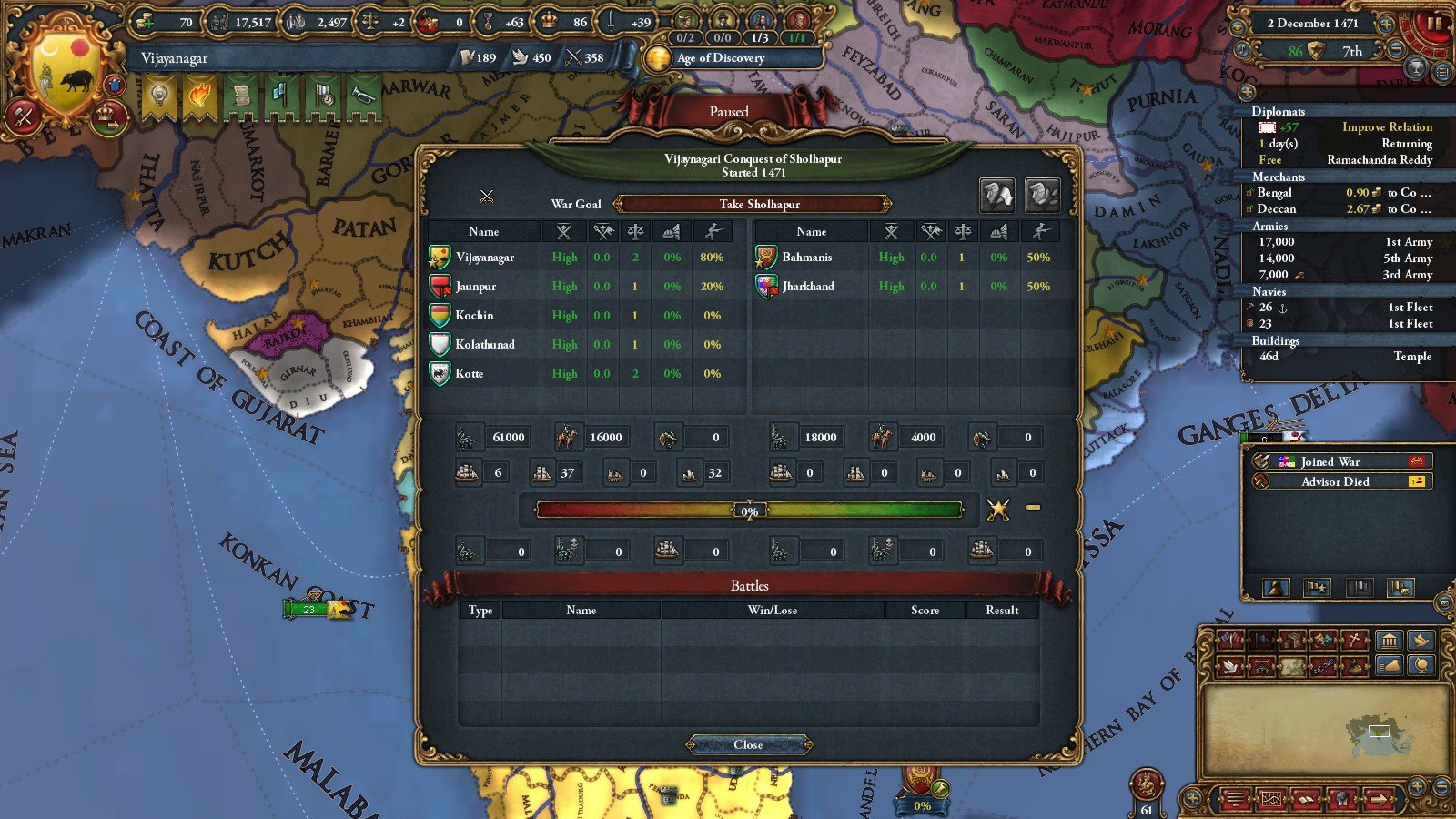 This one for example.
Bahmanis is ready to be conquered again. Their manpower is even lower and they don't have powerfull allies.
Let's take some provinces!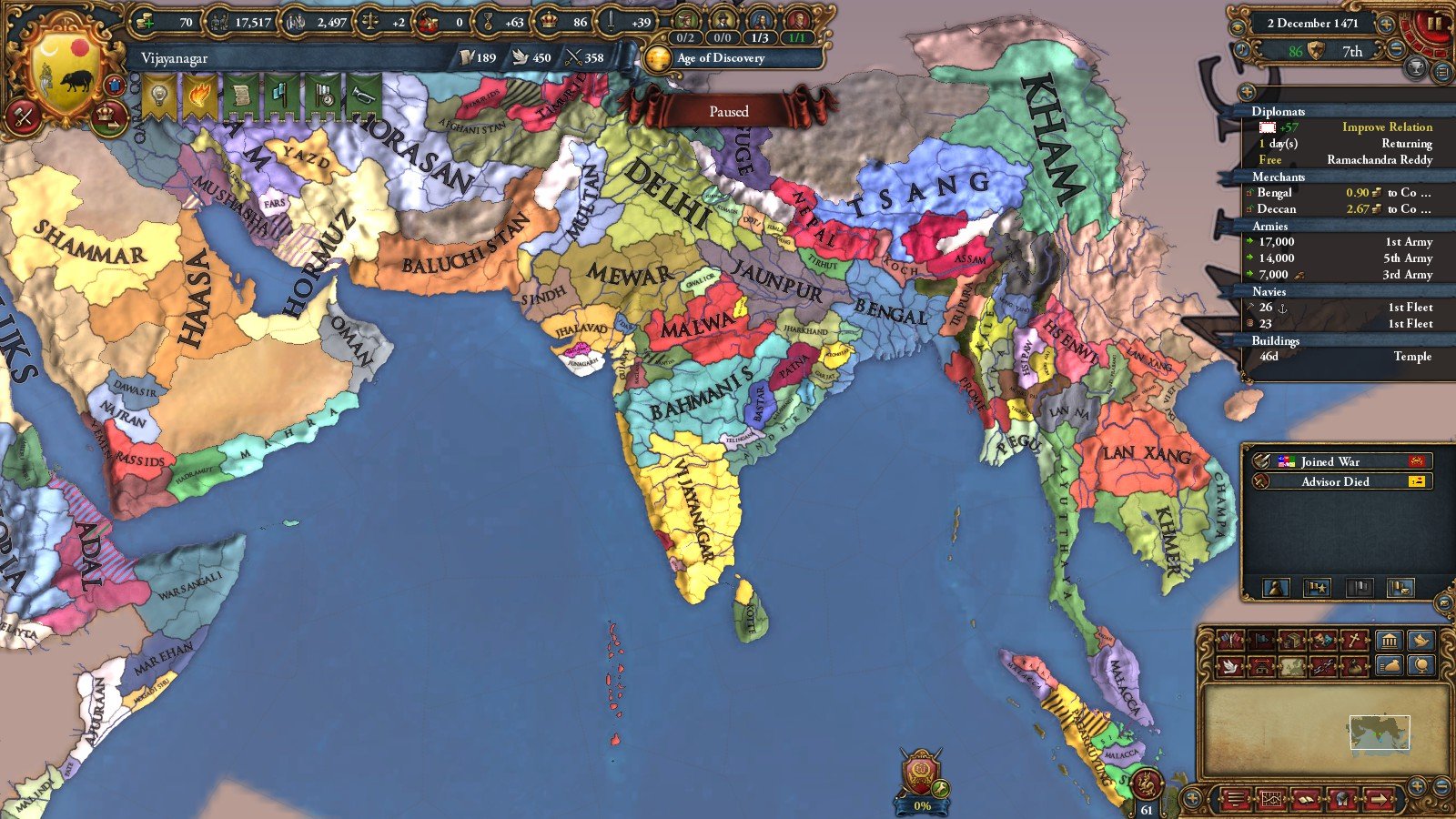 And I stopped playing there.
Next time we will fight that war.
Now let's have a look at the map.
In 10 years the south will be so yellow!
:)
Again another fun session.
But I should concentrate more on the nations missions.
This could gain me some nice bonuses and more claims on India
:))
Read my last AAR:
https://steemit.com/aar/@isnochys/aar-euiv-vijayanagar-1
Get the game here:
https://store.steampowered.com/app/236850/Europa_Universalis_IV/
Join the discord:
https://discord.gg/zuzsDAE