Portal of Despair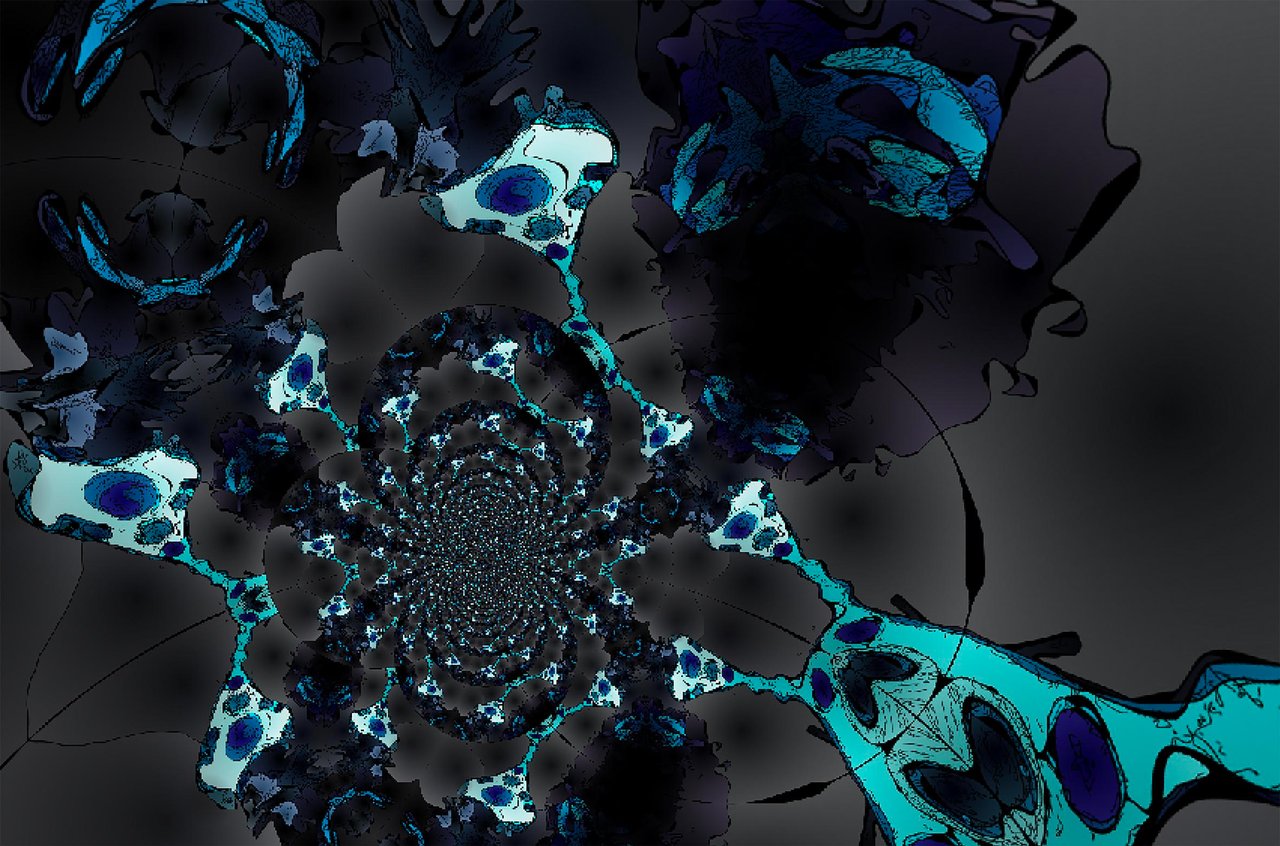 This is an abstract, vectorized, fractalized, and warped version of a photo of myself. I've been creating so much late-night art recently. A lot of it has been turning myself into an alien ... not sure what that is all aboot......
My favorite part is the sad, chunky alien at the bottom that looks like he's in complete despair. lol
I'm laughing at his pain.
Or ... since it's really based on a photo of myself ... I'm laughing at my pain.