Life Update and Bugaboos Sunrise
It has been just over two months since we landed back in Australia. We have been on the move in our 4WD camper trailer catching up with friends and family on the east coast up to far north Queensland and have now headed west across endless tropical savanna and will shortly be on our way south again though the outback into the red centre of the continent before heading east back home. For some perspective on that we are 4,000km (~2500miles) into the road trip with about ~5,500km (~3,400miles) to go. The contrast in the landscapes here has been amplified after spending almost three years in Canada. I have only managed a few new posts in the two months since we have been back; time to edit photos and write has become a scarce commodity as nomads with three young kids. We have however been passing though some amazing landscapes, and I will eventually get around to editing up the backlog when life allows it.
Speaking of backlogs I still have quite a large one from the final twelve months in Canada to edit up. Within that collection waiting to be edited is a whole bunch from an amazing flight we took over the Bugaboos. Some good friends of ours very generously gifted us the flight the week before we left. This one is an aerial shot at sunrise of the impressive Howser Spire Massif taken from the open window of a small Cessna 172. It was about -5C (23F) in areophane with the windows open; a whole lot colder with the wind chill of the wind flowing in. The north tower of the massif is the highest mountain in the Bugaboos at 3,412 m (11,194 ft). The Bugaboos are located in the Purcell Mountains of eastern British Columbia, Canada. Originally named the Nunataks they were renamed the Bugaboos after a failed gold rush there in the late 1800's. Bugaboo was a term used by the prospectors for a "dead-end".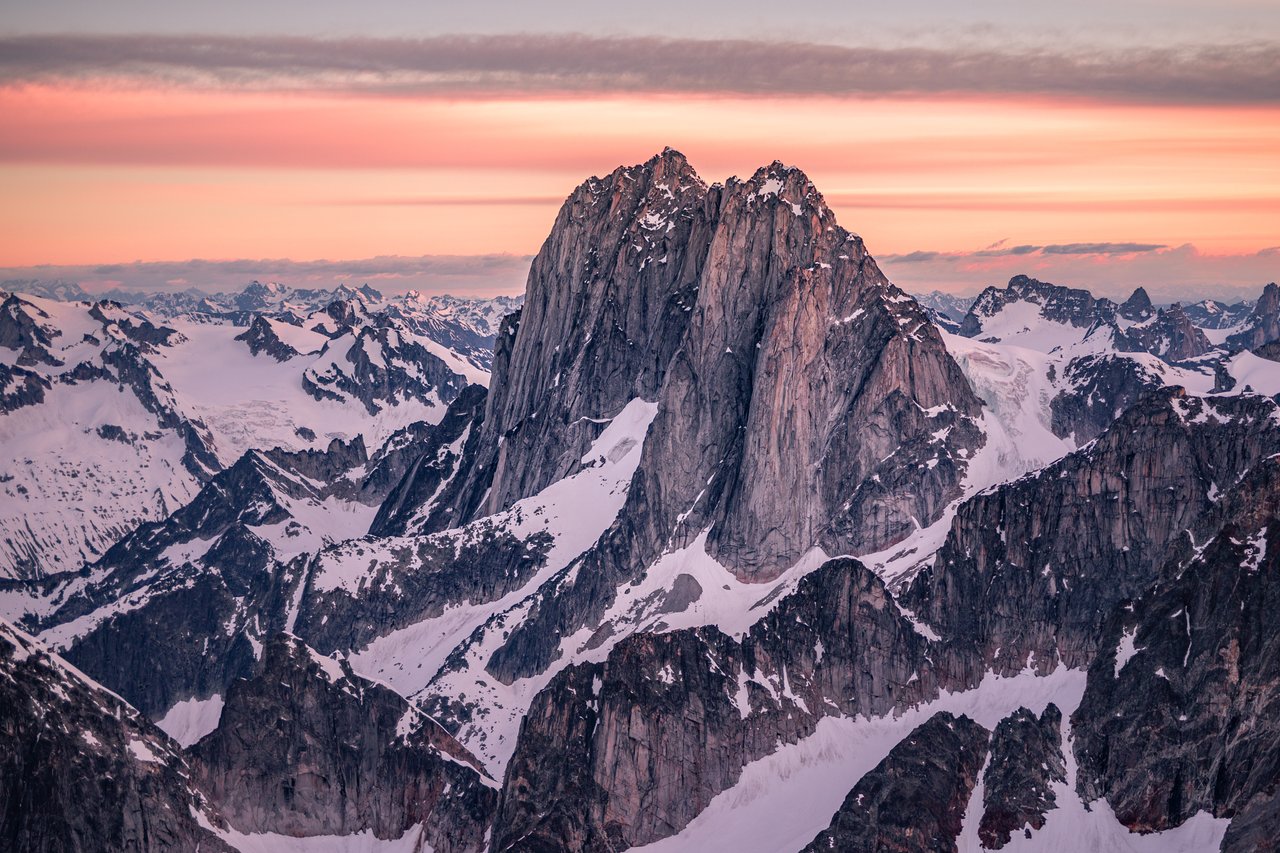 If you would like to learn a little bit more about my background in photography you can read the interview @photofeed did with me here.
Robert Downie
Love Life, Love Photography
All images in this post were taken by and remain the Copyright of Robert Downie - http://www.robertdowniephotography.com