Opera's integrated wallet supports new crypto-currencies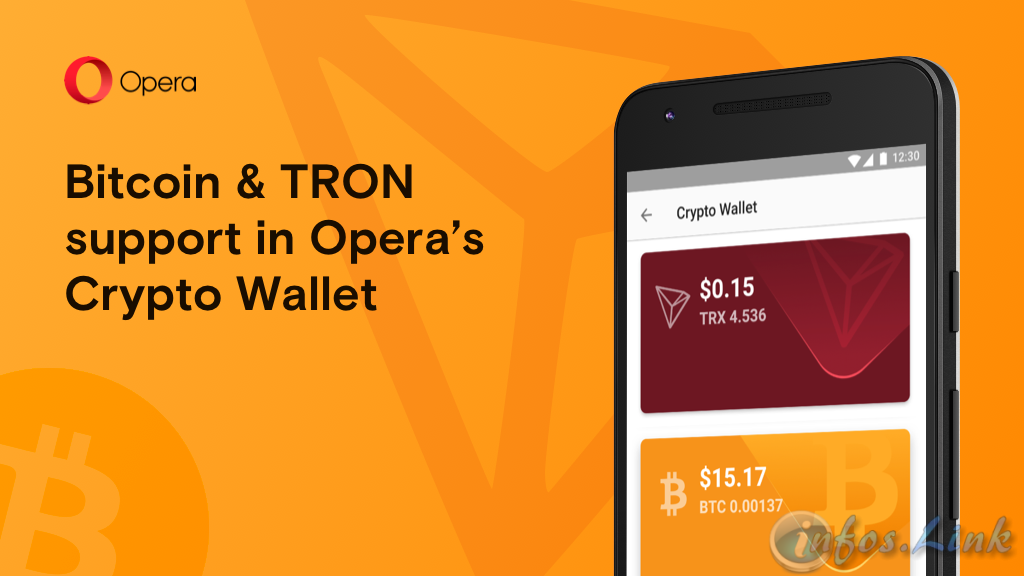 "
The Opera browser which has just launched its new" browser blockchain "incorporating a crypto-wallet has expanded its cryptocurrency offering by now supporting Bitcoin (BTC) and Tron (TRX).
Greater involvement in crypto-currencies
Since Opera was bought by a Chinese consortium for $ 1.2 billion, it has brought some interesting new native features,
including integrated VPN and an ad blocker.
A few months earlier, Opera has developed its "browser b = Blockchain" called Reborn 3 to jump in the jungle crypto-currencies and decentralized applications (DApps).
The crypto-friendly browser that is in beta has a built -in crypto-wallet and can interact with Dapps and Web 3.0 applications.
Previously, the platform was limited to the support of Ethereum and ERC-20 tokens developed on Blockchain Ethereum before expanding its offer of crypto-active Bitcoin and Tron.

Build Web 3.0
The decision to support two new cryptocurrencies marks a new step in the strategy to make Web 3.0 more inclusive and user-friendly for people around the world.
Web 3.0 is the Internet of the future based on the Blockchain and other new technologies.
"Web 3 still faces many challenges before it can be scaled up. These obstacles range from the understanding of the new terminology by the users to the difficulties of acquisition of the crypto-currencies and to the complex procedures of installation ", thus informed the blog of the company.
Although most users still prefer the Google Chrome browser, Opera, through its interest in Blockchain and crypto-currencies, plays a significant role in mass adoption of crypto-assets.
What do you think about the support of new crypto-currencies by Opera? Give us your opinion in the comments section below.