Ford government could increase registration and permit fees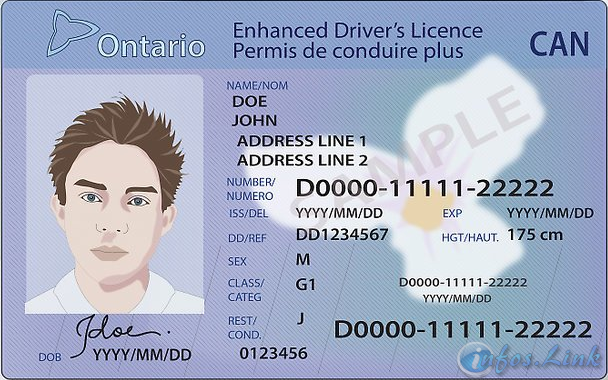 Less than a year after having frozen vehicle licensing and registration fees, the Ontario government plans to increase these fees by 2% annually for the next five years.
This is proposed by a Ministry of Transportation plan posted on a government website for public comment.
The plan was removed from the site on Monday after a consultation period of only five days.
These modest fee increases will allow the government to continue to provide services without increasing the tax burden for all Ontarians, by recovering the total cost of these services , the online proposal indicated.
After taking power last summer, the Ford government canceled, among other things, the fee increase for a new driver's license from $ 90 to $ 97.
People are tired of having to pay more and more each time they have to renew their license or pass a driving test , Premier Doug Ford said at the time.
According to the plan posted online earlier this month, the fee increase will come into effect on July 1.
Transportation Minister Jeff Yurek says his goal is to put predictable increases for drivers. He said that no decision has been taken yet.
We are trying to see how we can achieve the balance between cost and revenue, while taking into account the ability to pay people, which would translate into inflation-related increases , he explains.
reactions
For NDP MP Jennifer French, drivers can not trust Prime Minister Ford.
Ontario families are already struggling to pay increasing insurance premiums, in addition to the cost of gas, and now it will cost them even more money to drive their car because of Ford. Jennifer French, NDP Critic for Transportation Issues
Liberals' interim leader John Fraser also accuses the government of not keeping its promise.
The Ford government had announced with great fanfare that it would not increase registration fees, he said, and now they are doing it in secret, hoping no one would notice it.
According to Mr. Fraser, the Conservatives have put themselves in a financial shackleby cutting taxes on the wealthy and businesses and taking Ontario out of the carbon market.
Green Party leader Mike Schreiner says the Prime Minister is ceaselessly canceling some promises because he knows he will not be able to eliminate the deficit without additional revenues.
For its part, the Canadian Taxpayers Federation is concerned about an increase in fees.
Rather than increasing fees [for motorists] to cover the cost of these services, the government should evaluate ways to reduce their management costs , according to Jasmine Pickel, Ontario's Acting Ontario Director.