Reflections of Etherna original art - Ramiro
Hi, guys!
Let's go on and on. There's still lots of characters in the "Reflections of Etherna" - let's draw them all.
Today I have Ramiro Alva, granddad of Roke Alva. Three in the family had blue eyes, eyes of Saint Octavia, and this in the first one (Roke had blue eyes as well).
He also was soberano of Kannaloa, as his ancestor. In fact I love all Alvas, they're all cool characters.
So, another one from the family of black ravens: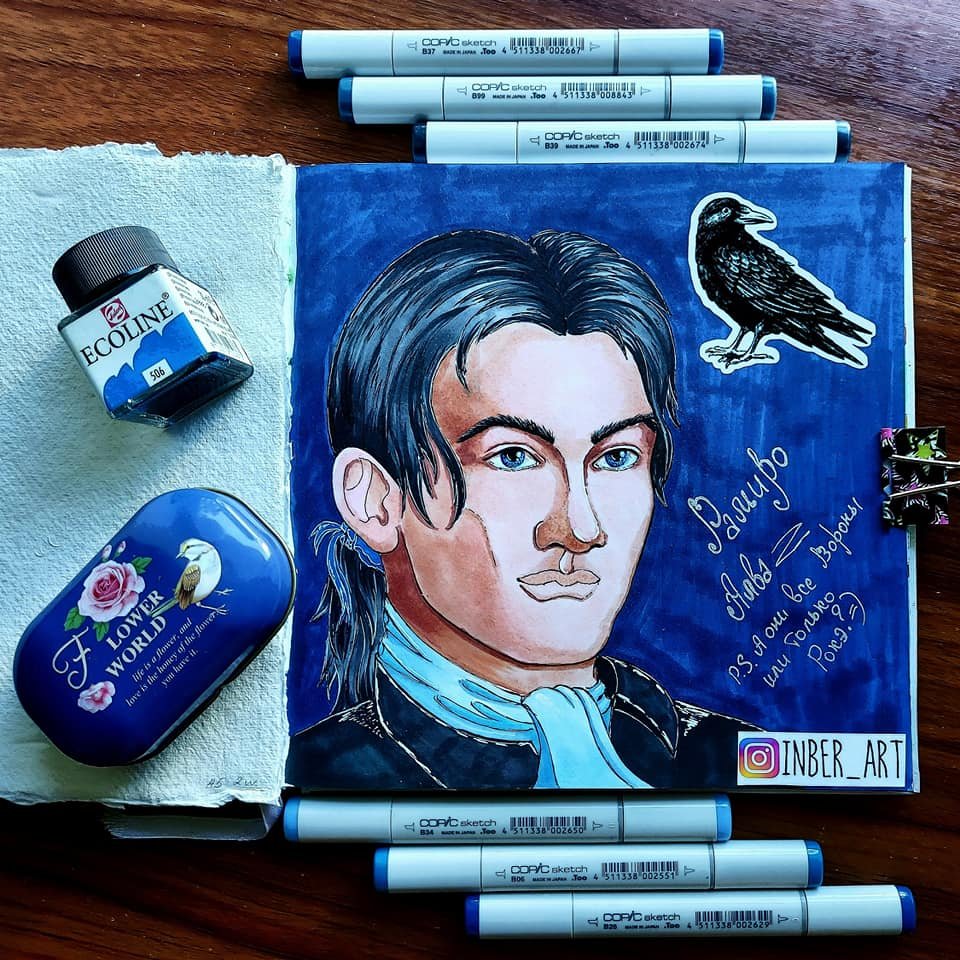 See you in the next post!
Love, Inber