Next Reflections of Etherna original art - Lionel
Hi, guys!
Let's go on. Next "Reflections of Etherna" character I would like to share with you is Lionel Savingak, again. I already drew him, but than I got message on Insta that he should wear black and red, and his eyes were black as well. So I fixed these, and now ready to share the one that is closer to the book canon.
Hope you'll enjoy: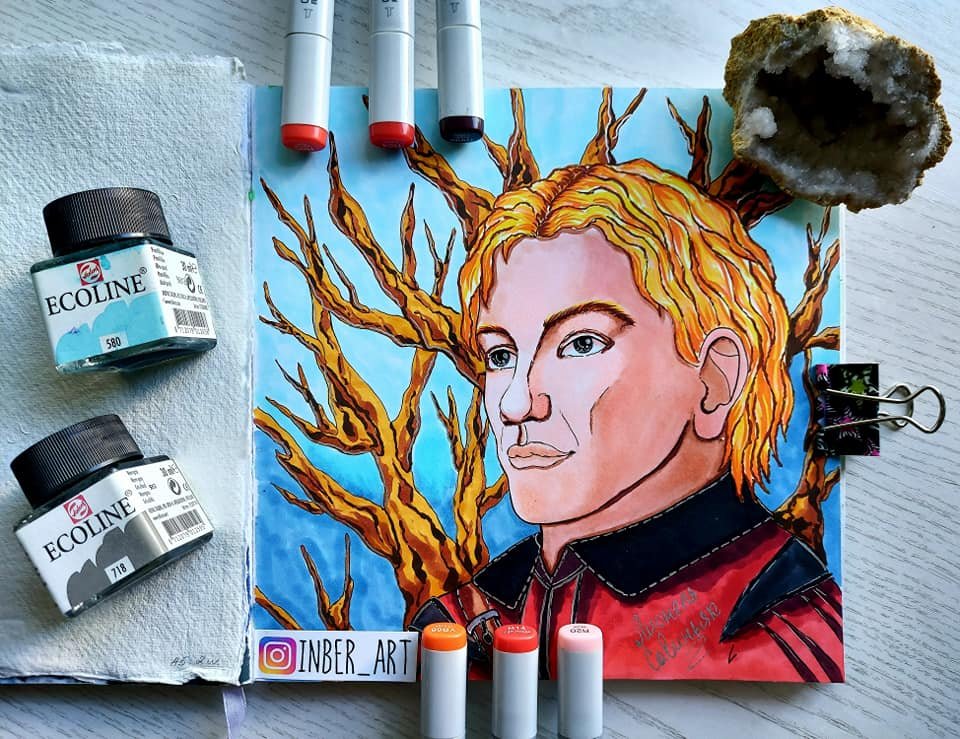 See you in the next post!
Love, Inber