Continuation of my CG project - sand clock props
inber
73
4 months ago
Steemit
2 min read
Hi, guys!
Still happy, still blogging about happiness:) Yes, I will be super happy about my mental health for pretty long time I suppose. Cause wow, it's fantastic feeling to feel joy and happiness again, well, to feel at least anything.
So, I go on working with my CG project propses, and today I can show something else in addition to a plant I've shown yesterday. My second props had to be clocks, and I decided that since I'm drawing things that belong to a magician it has to be sand clock.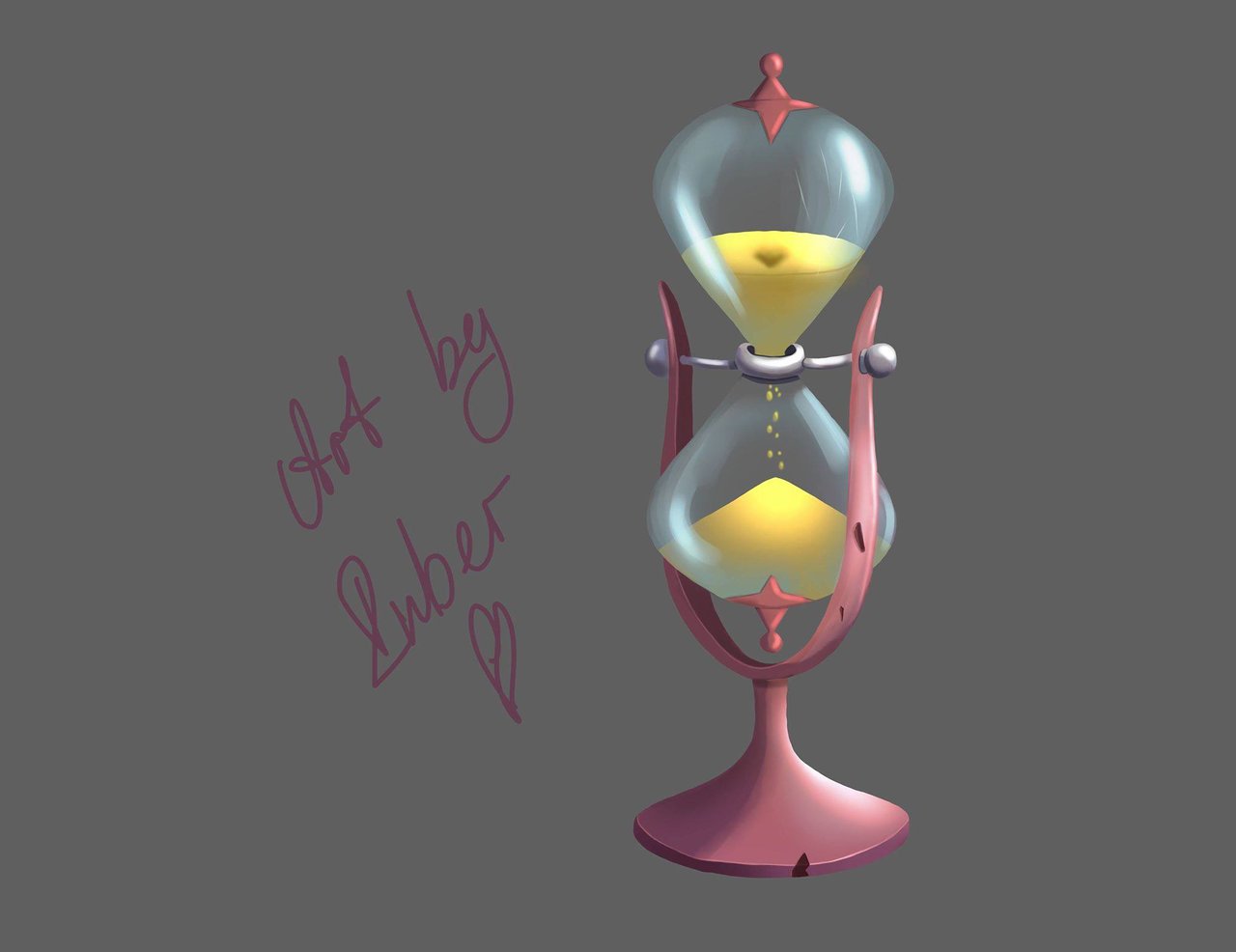 So, I feel that it's possible for me to go on with work and it also makes me super happy. I wasn't able to draw since it was October, so now, when my forces are with me again and I can be creative it feels really fantastic.
By the way, today I've been thinking about creative process again and again I came to the thought that I have to slow down. I mean - creativity is everywhere, you just need to open your eyes and see it. So now I'm trying to slow down and see. It's spring, so while I'm walking with Astro I can see how nature wakes up, even despite the fact that I live in a capital city where it's not that much greens. But anyway:) 
Living more slowly actually can give me more, at least I feel now like it's so. I can have true pleasure from the process, I only need to train myself to do it:)
See you in the next post!
Love, Inber