These builders self-funded their revolutionary blockchain prototype.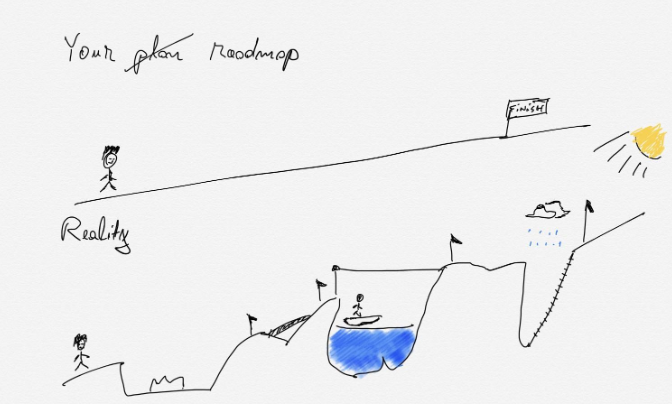 In the past 3 months, we have been searching far and wide for an upcoming ICO that isn't a scam. This journey took us all the way to Transylvania, where we found a project that is not only extremely talented, and far ahead of their competition, but also are raising less than 5 Million USD. After further investigation, we think to have found another gem with a potential upside bigger than that of our last partner LTO Network.
We would like to introduce to you Elrond Network's journey, as written by their Head of Communication: Dan.
Elrond's journey in 1000 words.
Why did we start Elrond? The answer to this question has a lot to do with intuition. In September 2017, as the ICO craze gained momentum, there were two problems that seemed imminent and pressing: limited scalability, and PoW's unsustainable carbon footprint. That's not to say that there weren't any attempts to solving these, it's just that at that point they were either merely theoretical, or difficult to implement (can't change an engine whilst driving).
Our team already had a deep understanding of the underlying technologies, and significant market insight owing to skin in the game, so getting the Elrond project going came naturally.
Some of you can relate to the exciting times of getting the initial team together, and having those meetings in which you'd discuss intriguing problems and state of the art technologies. That was a time of intense exploration fueled by our purpose to build a value transfer protocol for the digital economy; one that can scale, is fast, and comparatively efficient.
Tiny Office, Big Plans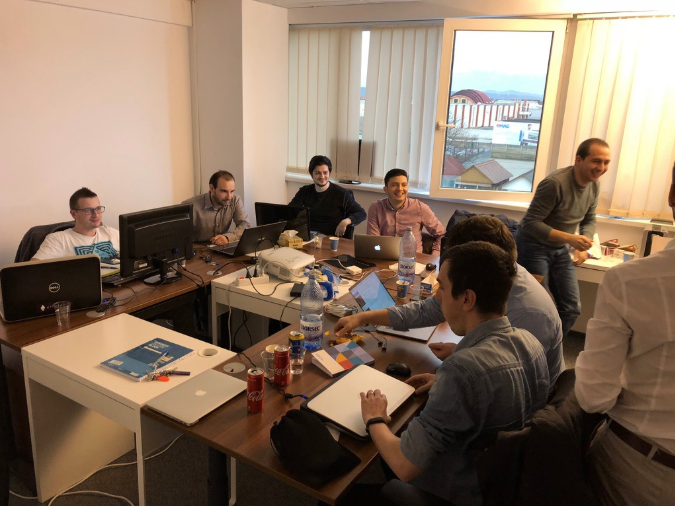 Our first office was basically two small rooms - we couldn't fit the computers and all the people in the same room, so we had to split. Whenever someone had a presentation, and used the whiteboard, we all cramped into one room. But this modest beginning, motivated us to do better, and come up with novel ideas, that today have become written code.
Ideas are nice, but show me real progress.
In May 2018 after considerable technical work, we made our Whitepaper (v1.6) public. At the time, many people were looking for their next big hit, so our inbox was flooded with requests on a daily basis. We could have just taken the money, but we chose to stand by our approach, setting a firm foundation and showing progress first, and afterwards, onboard people who understood our vision, and would help us achieve it.
Was the prototype going to prove us right or wrong?
Two work-intensive months followed, and the result was the first version of the prototype. What we ought to say at this point, is that a prototype is by definition unfinished and unpolished, but still extremely useful.
In our case the prototype validated the hypothesis that we can do state sharding, and especially confirmed our model of doing cross-shard transactions. As you can imagine, this was a truly special moment for us, because the team's hard work had tangible results. In a startup specific roller coaster, this was our first significant success.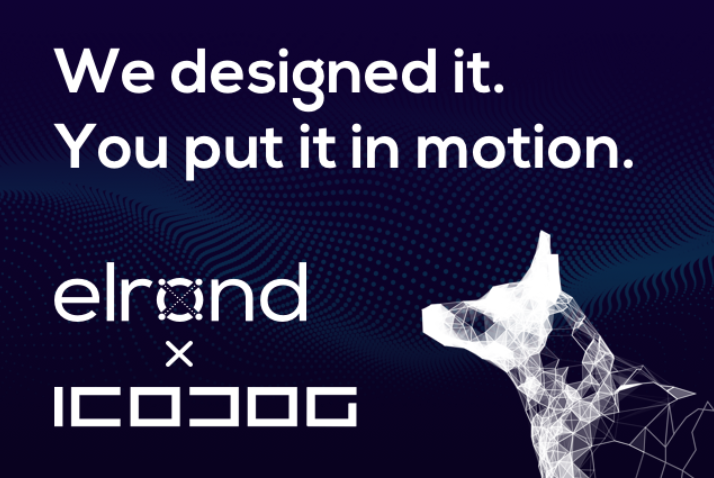 Explore our community ecosystem: contribute and earn!
This taught us that sometimes you need to stop, look around, and re-calibrate your vision - so we decided to ignore the schadenfreude, and continue executing on our long term plan. Our strategy shifted towards a more community based approach, and that lead us to travel the world, while actively seeking valuable feedback from our community. We've meet a great number of exceptional people in different countries around the globe, and built great support around our vision.
Scaling Up and Self-Funded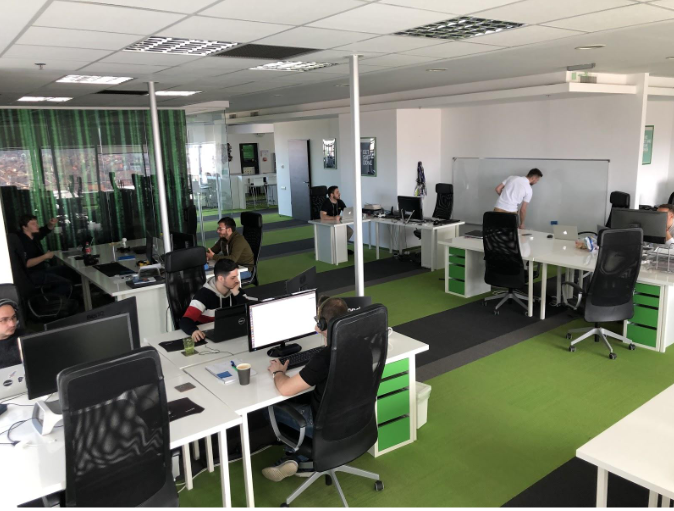 We started from the bottom, now we're slightly above. By the end of 2018, when offices were closing and people were losing jobs, we doubled down, open sourced our prototype, extended our team, and moved into a tall office building, at the 14th floor, overseeing a beautiful mountain view. For us, these changes came as a necessary dose of renewed energy, and pushed us further towards our goal.
Light at the end of the tunnel
The scaling up process together with the quieter market, enabled us to focus more on building our technology, and soon enough, we started to see noticeable results. With the prototype release, we learned some insightful lessons about the limitations of Java libraries.
Thus, Elrond core has been rewritten from scratch in GO for our testnet, to incorporate new findings and leverage drastically more optimised GO libraries. Results could not be more promising. Initial internal testing shows a 30x improvement in throughput compared to our prototype.
On the business development side, we joined forces with a leading payment processor, meaning that when we'll launch, over 6000 merchants will be able to accept Elrond tokens. We've also partnered with DSRL laboratory to collaborate on research - education themes and the usage of the Elrond platform for decentralized management of demand response in smart energy grids.

Enable anyone, anywhere to access the digital economy.
All the aforementioned events, are part of a learning curve that lead us to have a clearer vision. As you remember, the vision we set out with, was that Elrond should be a value transfer protocol. As we progressed, it became clear to us that the digital economy consisted of two important parts: programmable money and decentralized applications. And Elrond could do both, because unlike previous blockchain iterations, it does not have to trade performance for security and decentralization. Finally, our vision crystalised into the platform enabling anyone, anywhere to access the digital economy.
You are important for what's next
Launching a public blockchain is perhaps one of the hardest challenges a team can take in terms of engineering, legal, and social complexity. So having strong community support is a necessity, and of great value, in implementing a decentralized ecosystem at scale. Therefore, we won't take the BS Proof of Care approach, but instead we'll make sure that your involvement and skills will be put to good use, and get rewarded.
If you've had enough of outright scams, and overrated PhD coins, you're in the right place. Real progress comes hard, and often takes more time than expected, but it's the only thing that matters in the long run. No credentials or partnerships will help a project bypass this simple truth. So we're here, very close to launch, and really need your help in shaping Elrond's future. Join our community platform and be part of this. Lets build this thing together!