The Downvote Control Tool Proposal is getting funded, thank you very much ! Which features do you want to see first ?

Hello, this is a quick post to thank you all who voted my proposal to update https://downvotecontrol.com ! And if you haven't, please consider doing so : https://steemproposals.com/proposal/34 the return proposal is not so far away and might cut the payout.
I am not sure which features I will implement first. Which ones would you like to be added first ?
KeyChain support
Whitelist
Hit list
Voting mechanism overhaul
Counter downvotes
Bidbot percentage
Clean trending
Word count limit
Use your voting power
Also @fredrikaa has designed me a logo ! what do you guys think ?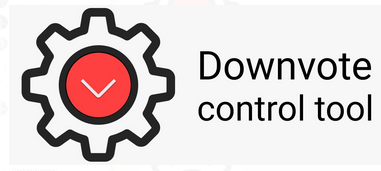 If you have any questions or suggestions, feel free to leave a comment.
Also if you like what I do on steem, please consider voting for our witness @steempress