Me and my dumb ass
Yesterday, @spintwister and I were supposed to attend an orientation for a nude drawing session at the university where we graduated. Since I lost all my IDs last year, I have to go to the alumni office of the university first to get my alumni ID so I could get in.
I went to the office and presented my affidavit of loss so I could have a replacement. The lady (I assume was a student assistant) told me I need to go to the main office (which was one ride away from me) to get my clearance. I was upset that I needed to go there first then have to come back there to process everything when @spintwister just processed everything in that office. She then explained to me that they were in the process of transferring files and shit so I was just like fine and just waited for my friend to arrive so we could go to the main office together.
When she arrived, she insisted on going back to the alumni office and ask why was the lady requiring me a different and complex process when she just got her ID in 30 minutes. She went there like a Karen looking for a manager. Surprisingly, we should really just get the ID in that office, and that the lady who explained to me was all wrong. So we had to spend another 20 minutes in that office to process everything and after that I got my ID. It was a total waste of time. :(


We then went to university to attend the orientation and guess what, just right before we entered the room, I noticed she brought a sketch pad with her and told her we're gonna have an orientation today and the actual session will be tomorrow. She was like "We have a workshop tomorrow!!" then I was like :O and LOLed at the fact that I forgot all about it. So that means, attending the orientation makes no sense because we can't attend the actual session anyway. XD I'm so duuuummmbbbbb.
Since we were already there, we just visited the studio and talked to some people there. We were remembering our experiences inside the studio and whining about how they got an AC now (which doesn't make a lot of sense since fine arts students are going to deal with chemicals XD).
After a short visit, we went to the crystal shop to buy a bracelet.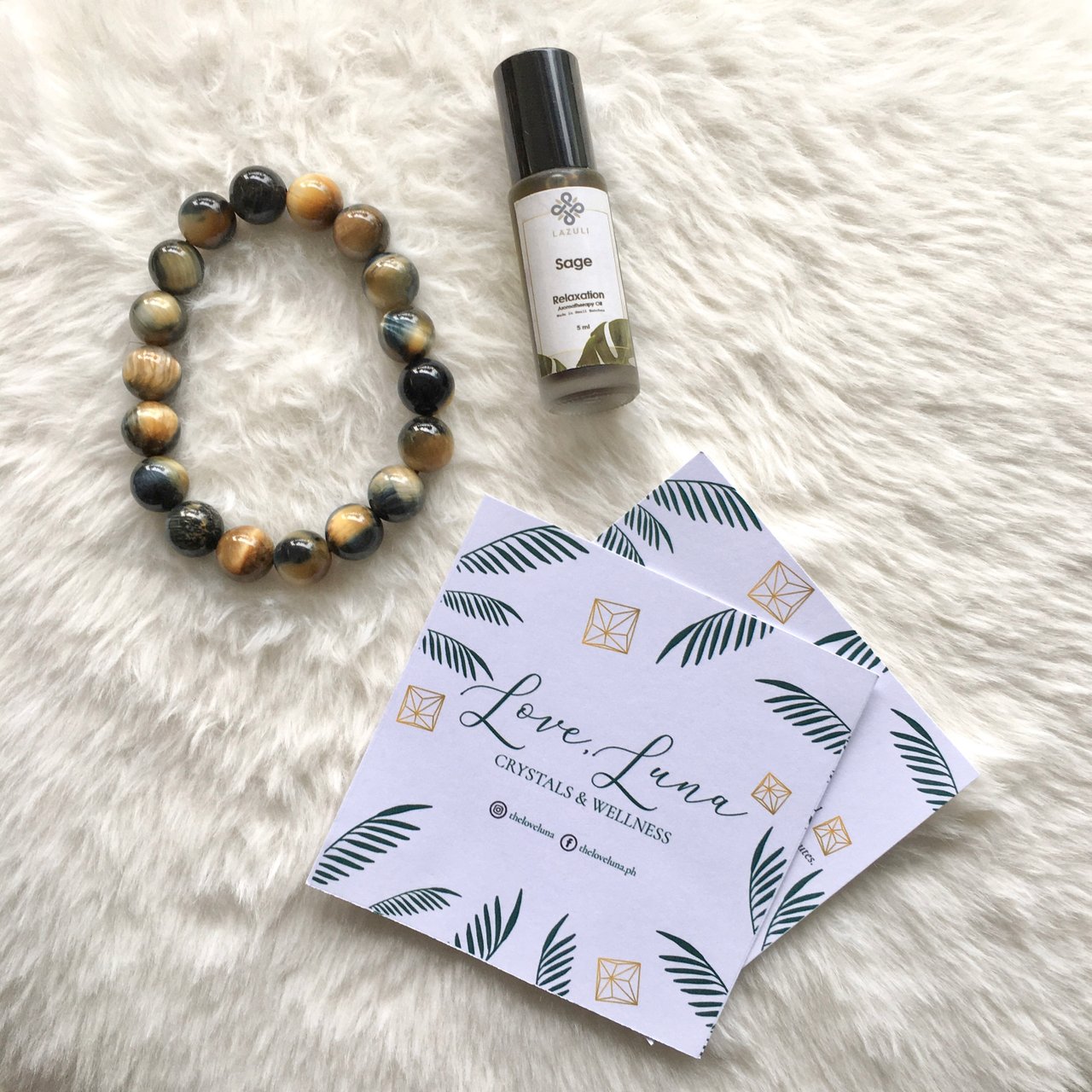 We visited this shop last year and I have been following the shop on Instagram since. I was really attracted to the Blue Honey Tiger's Eye (bracelet) so I decided to just buy it. I also bought a Sage aromatherapy oil cos it smells nice and relaxing lol.
I was really happy with my purchase cos it looks good on me and the stones are really pretty!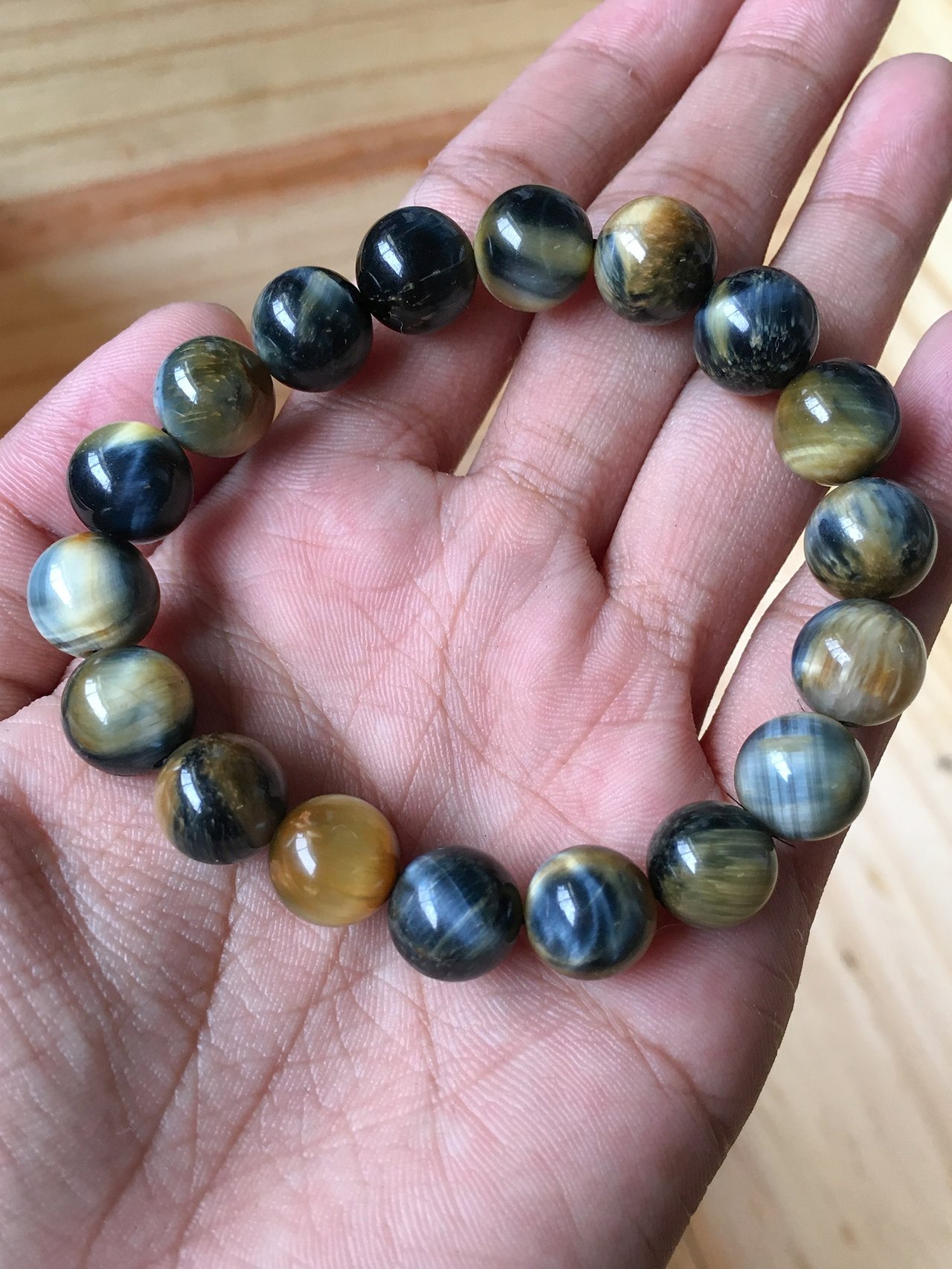 I mean look at the details! They look like planets <3 It's really shiny and it's like you can see what's inside. I'm really happy with it and that's the most important part lol.




Here are pics of my cat with it: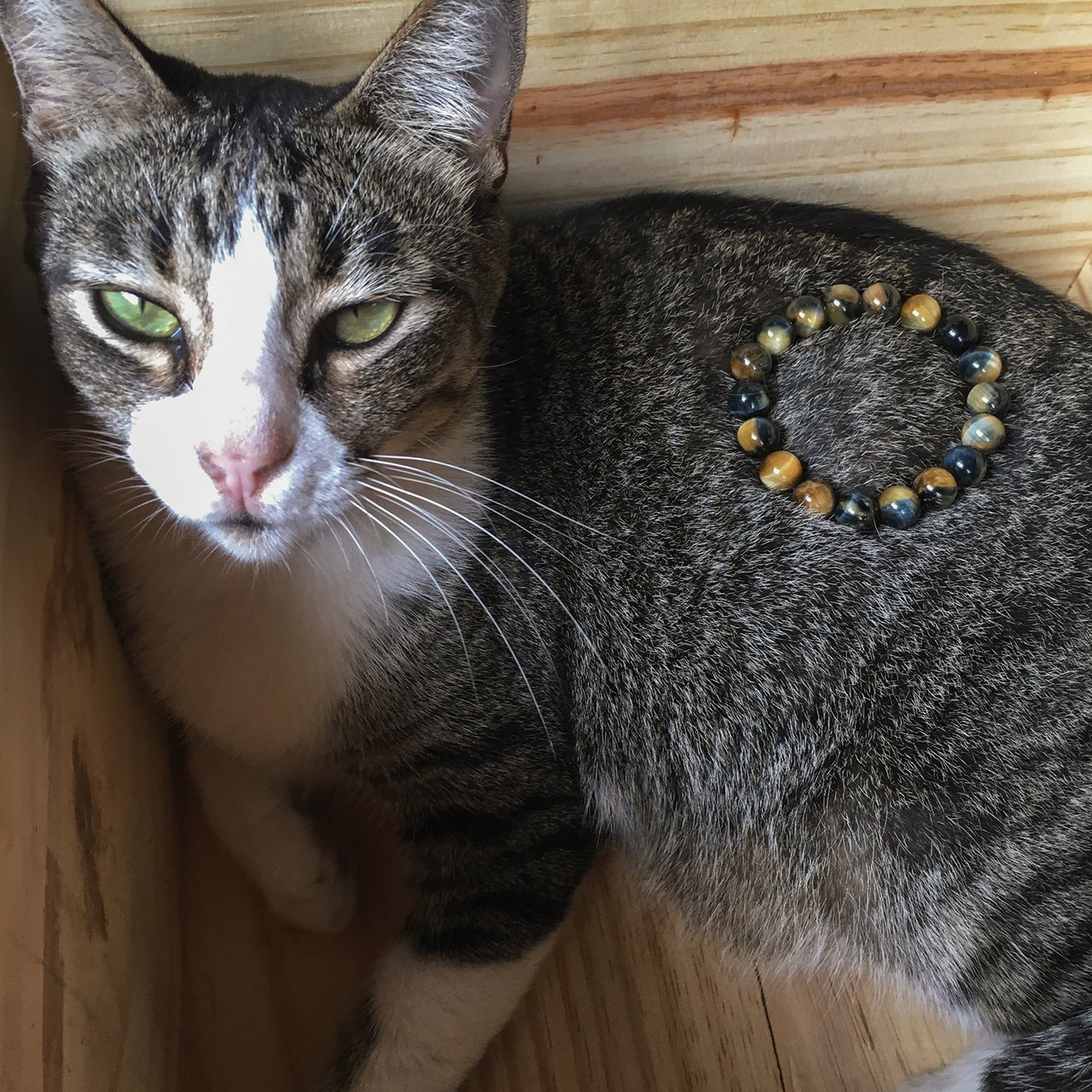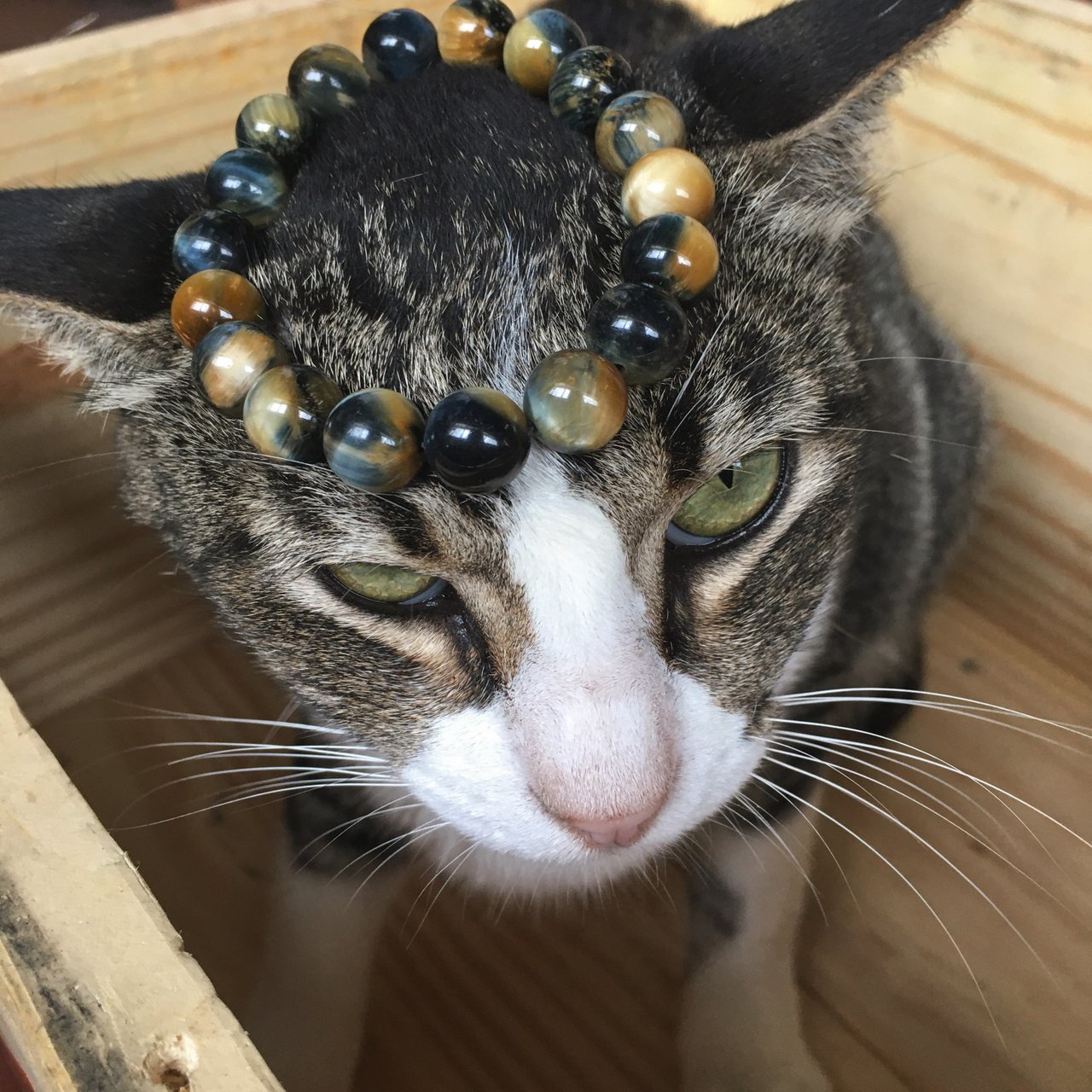 Look's like someone's not happy with it.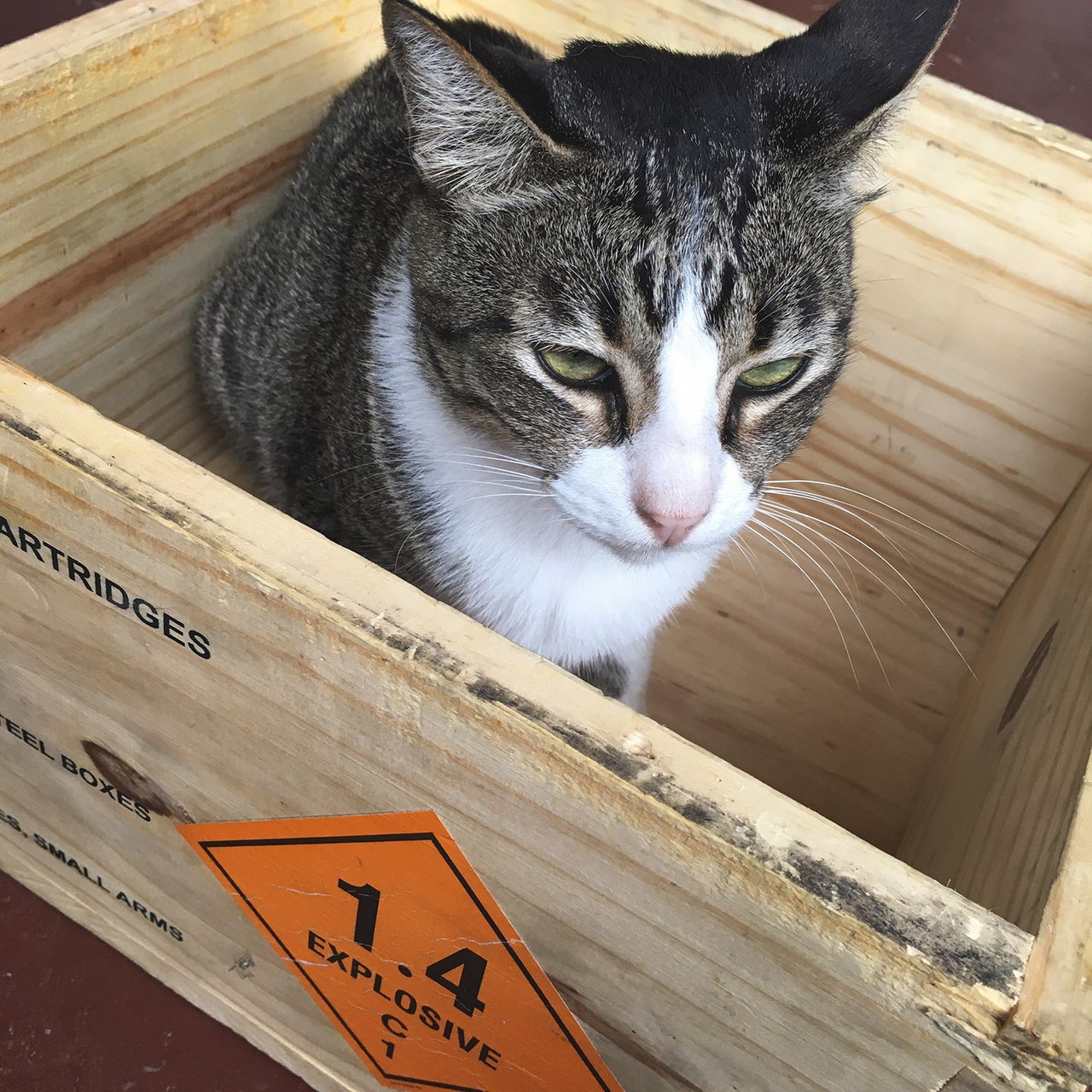 Bitch I let you stay in my dad's box for a minute! Smile >:(
And here's a selfie of me wearing a beanie of a local brand.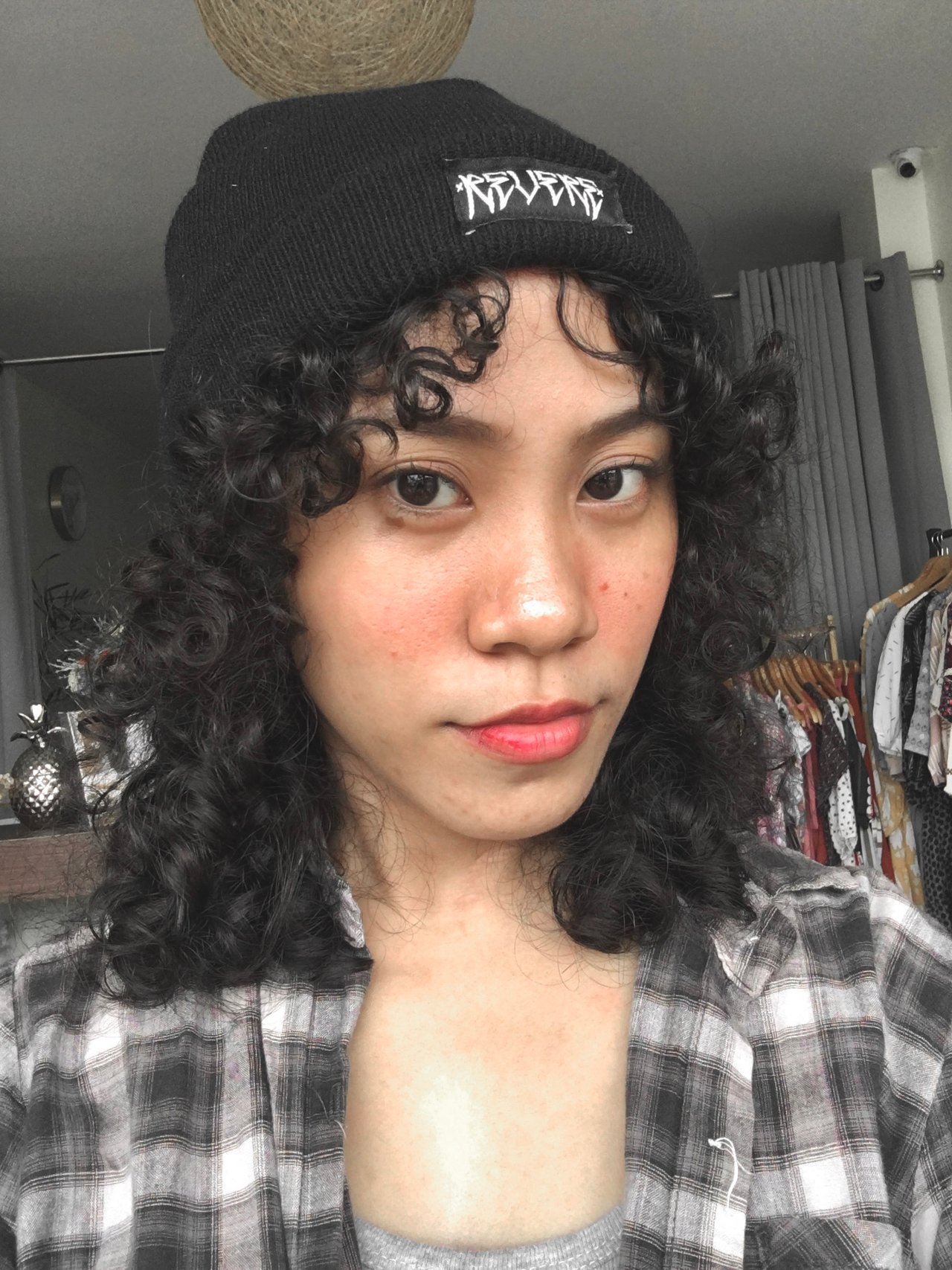 Even though we weren't really able to accomplish the main goal, at least I got my ID now. LOL. I don't have to bring my passport with me just to have an ID. Government IDs are a pain in the ass and I still wasn't able to get them. :(