Get STEEM and BITCOIN for free! [ENG/GER/ES]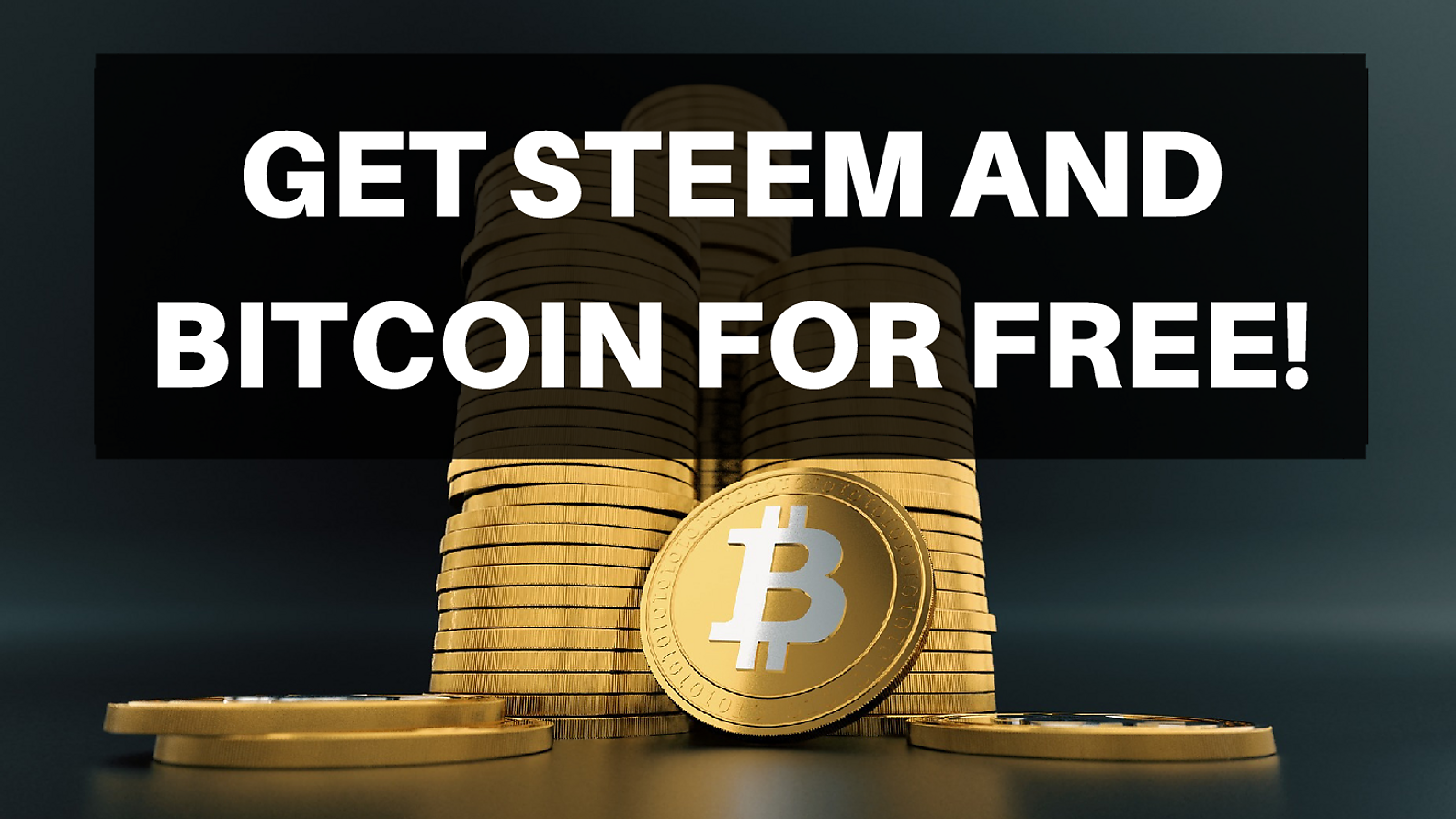 Today you have the incredible opportunity to get STEEM and BITCOIN for free! Take this opportunity now. You have nothing to lose.
The Deal
I'll give you 0.1 STEEM if you sign up via my Reflink at Freebitco.in. Freebitco.in is a bitcoin-faucet. This is a website that regularly gives its visitors a low bitcoin amount for free. Usually, faucets finance themselves through the advertising that is displayed to the visitors.
You have to do that:
1. Only Steem accounts with a minimum reputation of 30 may participate.
2. Click on this Link to Freebitco.in
3. Sign up
4. Click on "Deposit" in the middle of the top and tell me here in the comment section your deposit address, so I see if you've been advertised by me.
5. Get 0.1 STEEM on your Steem account.
6. Resteem this post and get additional 0.025 STEEM!(optional)
The action runs first until I have distributed 5 STEEM.

Der Deal
Ich gebe Dir 0,1 STEEM, wenn Du Dich über meinen Reflink bei Freebitco.in anmeldest. freebitco.in ist ein Bitcoin-Faucet. Das ist eine Internetseite, die seinen Besuchern regelmäßig kostenlos einen geringen Bitcoin-Betrag überlässt. Üblicherweise finanzieren sich Faucets über die Werbung, die den Besuchern angezeigt wird.
Das musst Du tun:
1. Es dürfen nur Steem-Accounts teilnehmen die eine Mindestreputation von 30 haben.
2. Drück auf diesen Link zu Freebitco.in
3. Melde dich an
4. Klick auf "Deposit" oben in der Mitte und teile mir hier im Kommentarbereich deine Deposit Adresse mit, damit ich sehe, ob du von mir geworben wurdest.
5. Erhalte 0,1 STEEM auf dein Steem-Konto.
6. Resteeme diesen Post und erhalte 0,025 STEEM zusätzlich(optional)
Die Aktion läuft zunächst bis ich 5 STEEM verteilt habe.
Wenn du dich über meinen Link angemeldet hast, Du über 100 Follower besitzt und meinen Post resteemst bekommst du statt der 0,1 Steem ganze 0,125 STEEM!

El Trato
Le daré 0.1 STEEM si se registra a través de mi Reflink at Freebitco.in. Freebitco.in es un faucet de bitcoin. Este es un sitio web que ofrece a sus visitantes una cantidad baja de bitcoin de forma gratuita. Por lo general, los faucets se financian a través de la publicidad que se muestra a los visitantes.
Tienes que hacer eso:
1. Solo Steem-Accounts con un mínimo reputación de 30 puede participar.
2. Haga clic en este Link a Freebitco.in
3. Registrarse
4. Haga clic en "Depósito" en el centro de la parte superior y dígame aquí en la sección de comentarios de su dirección de depósito, para ver si he sido anunciado por mí..
5. Obtén 0.1 STEEM en tu Steem-Account.
6. Resteem esta publicación y obtén 0.025 STEEM adicional (opcional)
La acción se ejecuta primero hasta que haya distribuido 5 STEEM.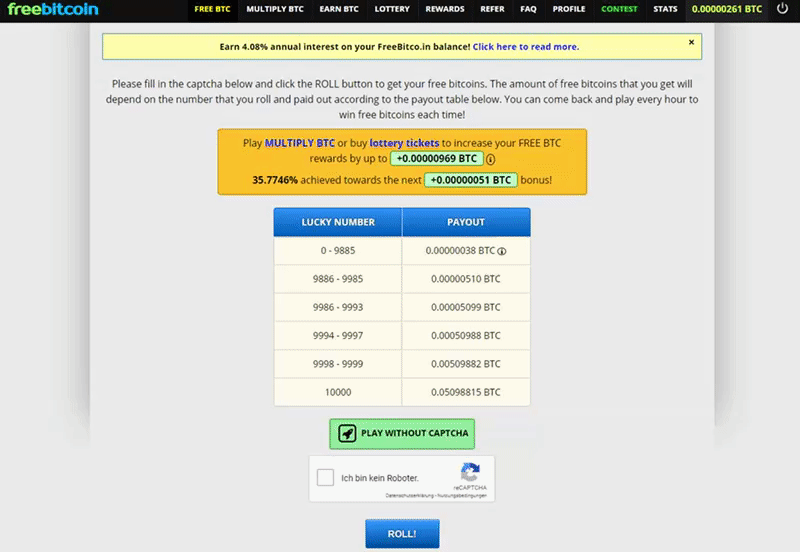 Hatoto