Easy Diary; Implement pattern lock; An extra security measure for users without fingerprint hardware.
Repository
https://github.com/hanjoongcho/aaf-easydiary
Components
Placing security systems on apps are necessary. Especially apps that deal with private or personal content you won't want anyone else getting access to. Easy Diary is one of such apps. I don't think I will ever want someone to get access to the content of the app.
The project owner reasoned this way too, and that's why he added a security system on the app. The app has two security systems;
But there's an issue for users who don't use devices with fingerprint hardware. They'll be stuck with only the pin code method which time has proven not to be so effective. It is vulnerable to hacking. Especially when the character input is limited to four digits. That's why I proposed the idea of adding a pattern lock system to the app.
Proposal Description
Like I stated above; I'm proposing that another security system should be implemented on the app. That is; "Pattern lock". Pattern lock is more efficient than using a pin code lock system. You can try thousands of pattern combinations.
Mockups / Examples
To use the pattern lock, you have to enable it first. This would be done on the app's settings. The settings can be placed here;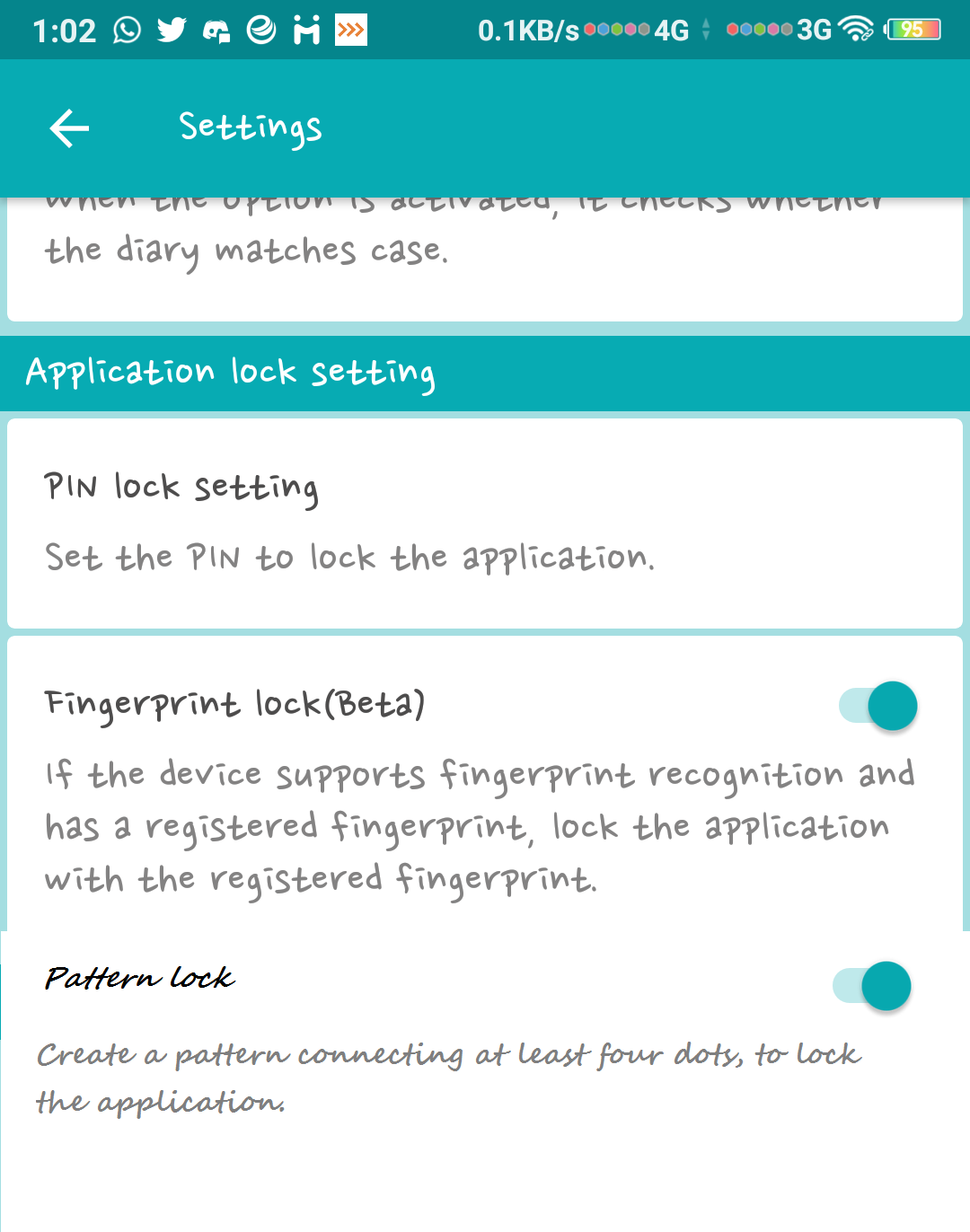 After that is done, the user sets his/her pattern. Then when he/she exits the app and relaunches it, the pattern security system pops up. Like this;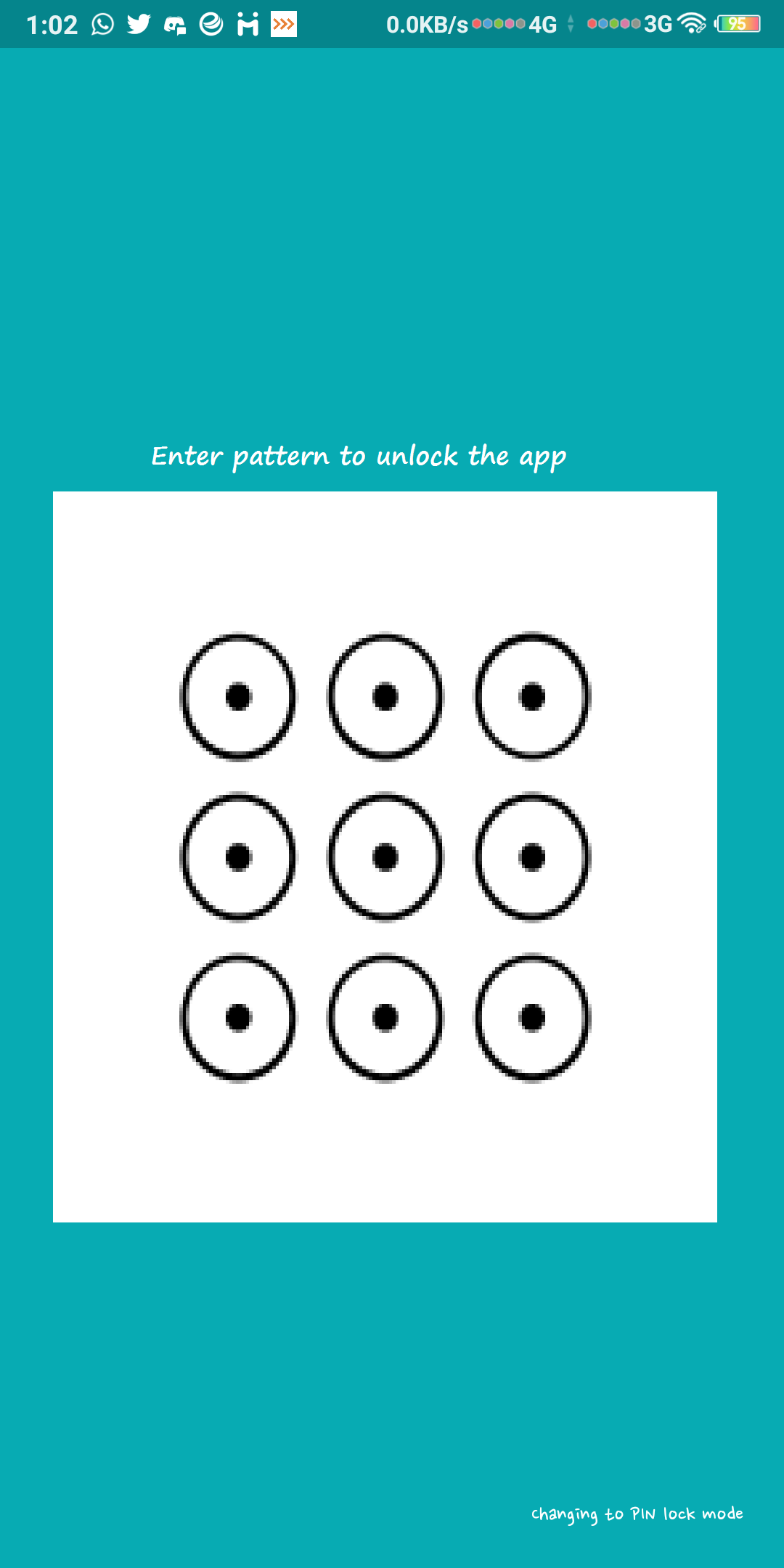 Benefits
Patterns are more secured than pin codes.
The inclusion of this feature would serve as added security on the app especially for users without fingerprint hardware.
GitHub Account
https://github.com/HarryHeights
I've proposed this idea to the project owner and he bought the idea. Here's the link to the feature request