A humid stroll in the woods.
Hesteskovannet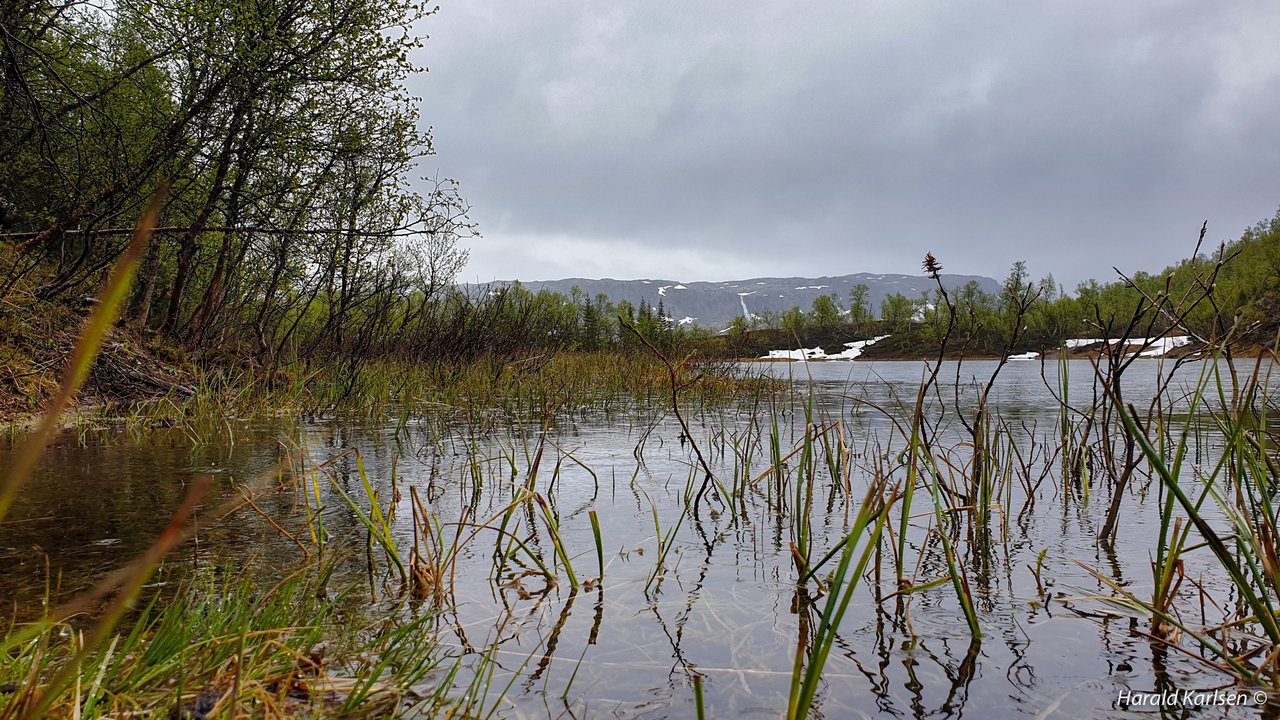 Share some pictures from todays walk on a mountain nearby. We is off work today, the dog needs his exercise (me too), so on with the rainclothes and out we go. We had some days with higer temperatures, that i combination to quite heavy rain made the forest soaked with lots of water in the streams and lakes.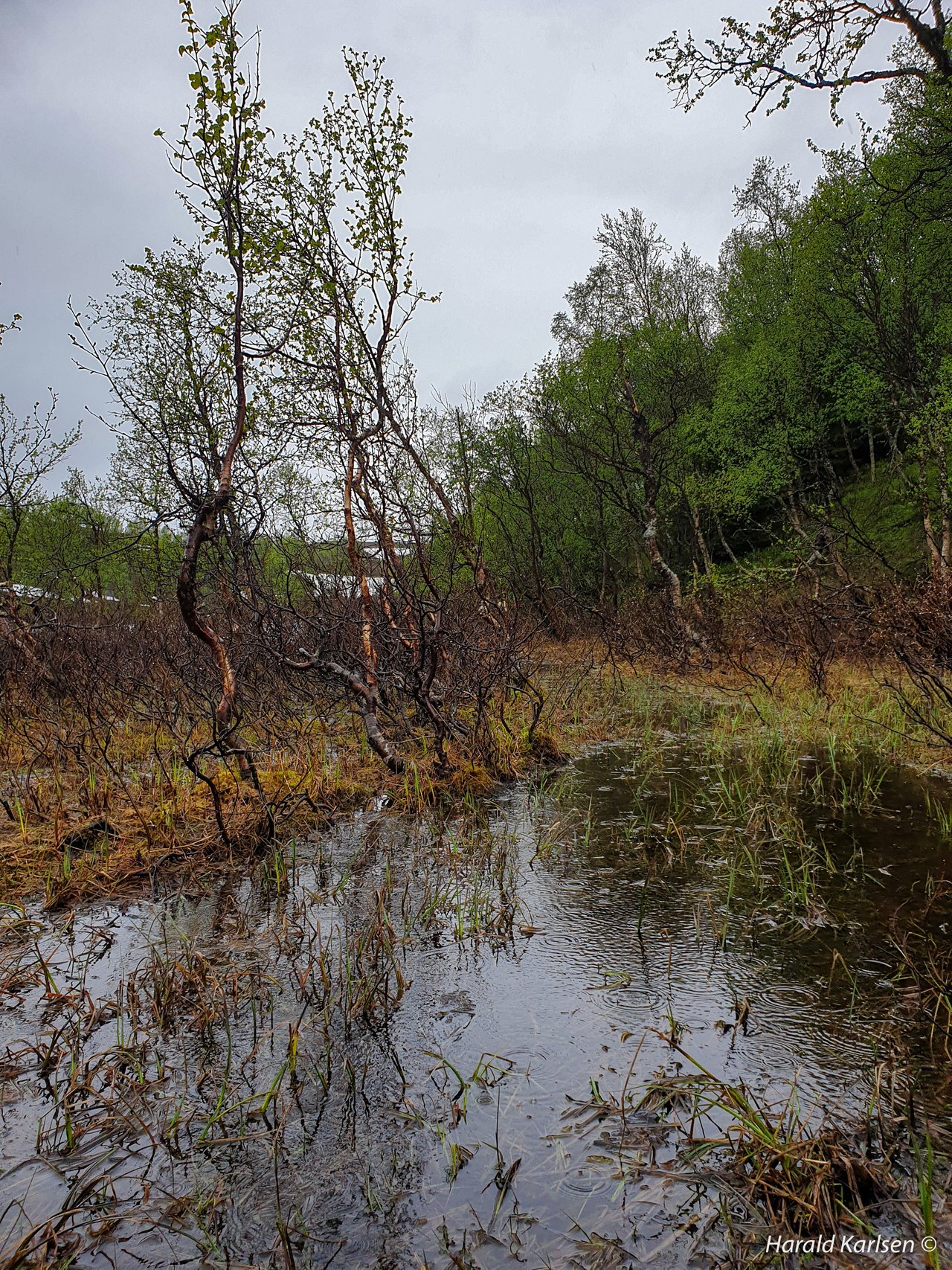 The track go where the water is through the bushes.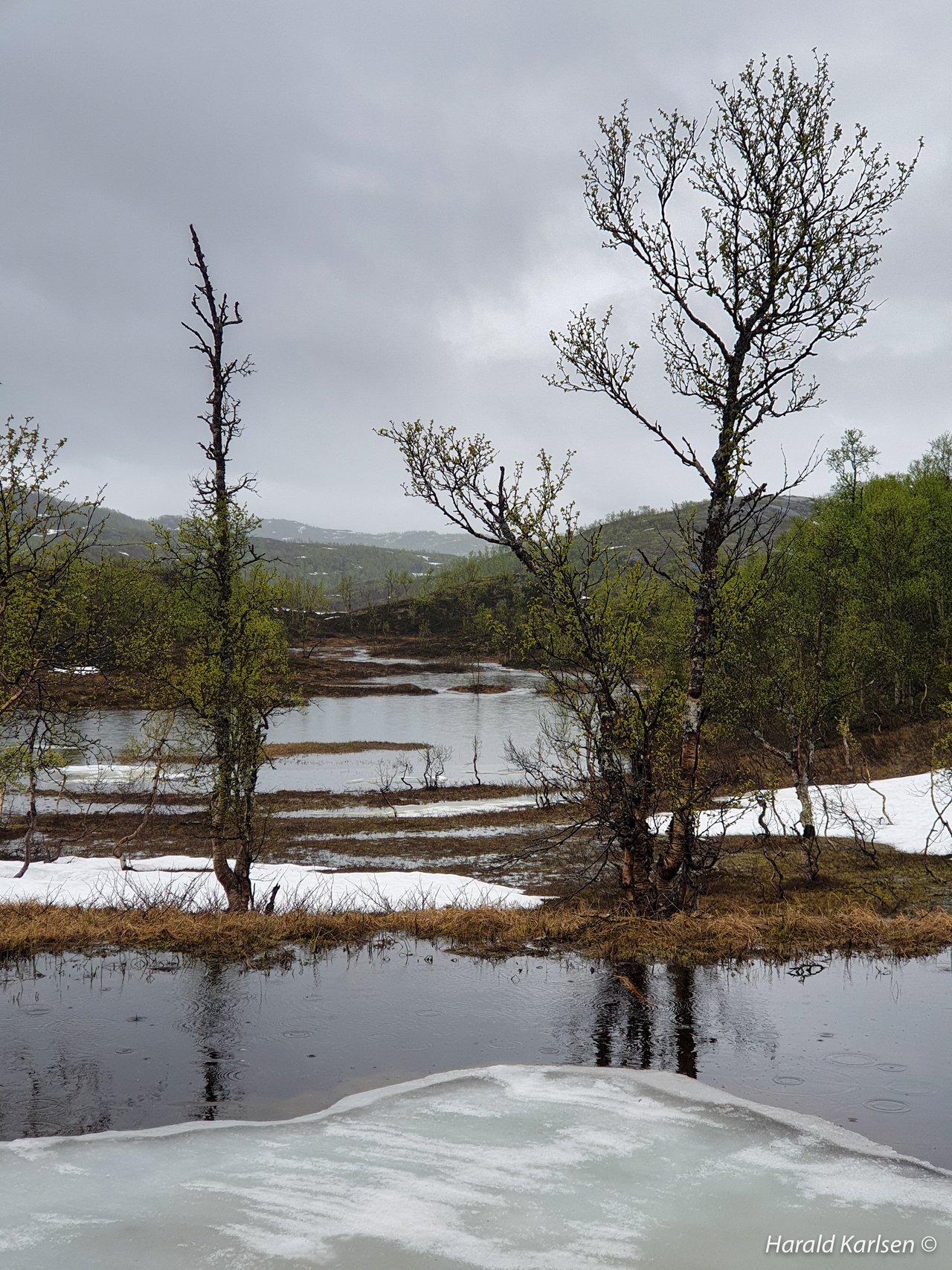 The pond is almost doubled from the normal size.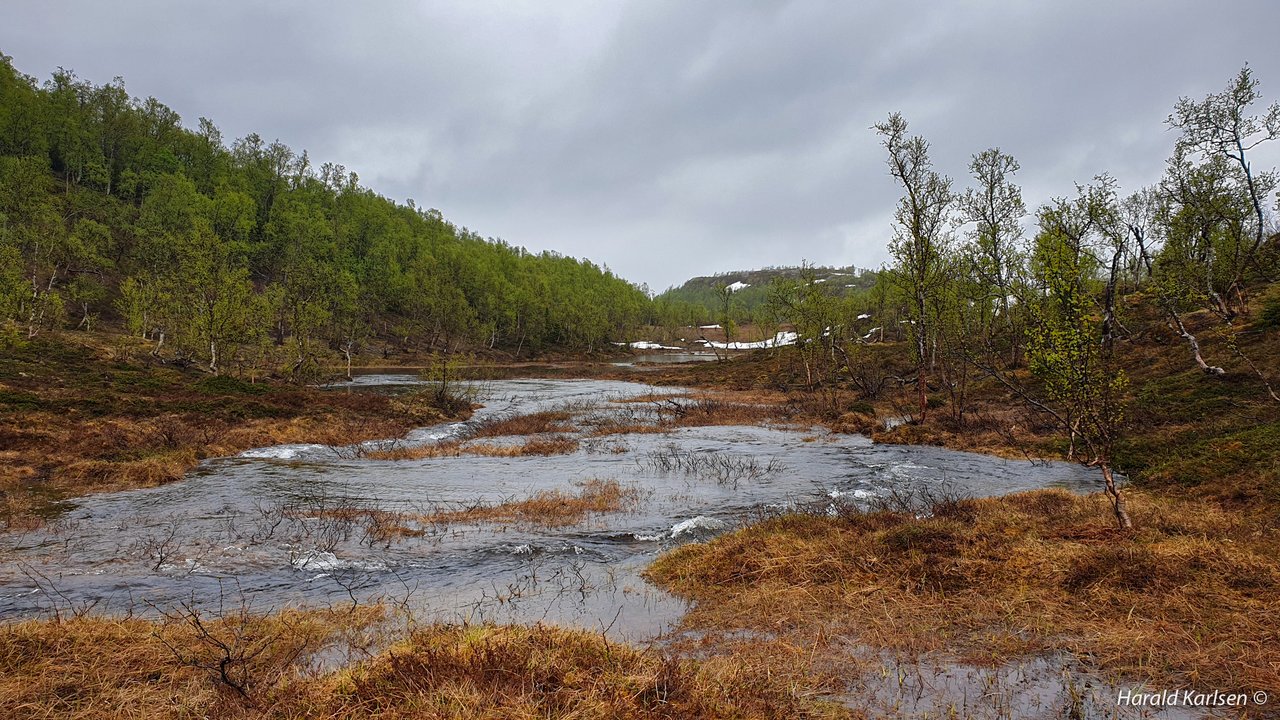 Normally this is a small stream as winds its way through the terrain.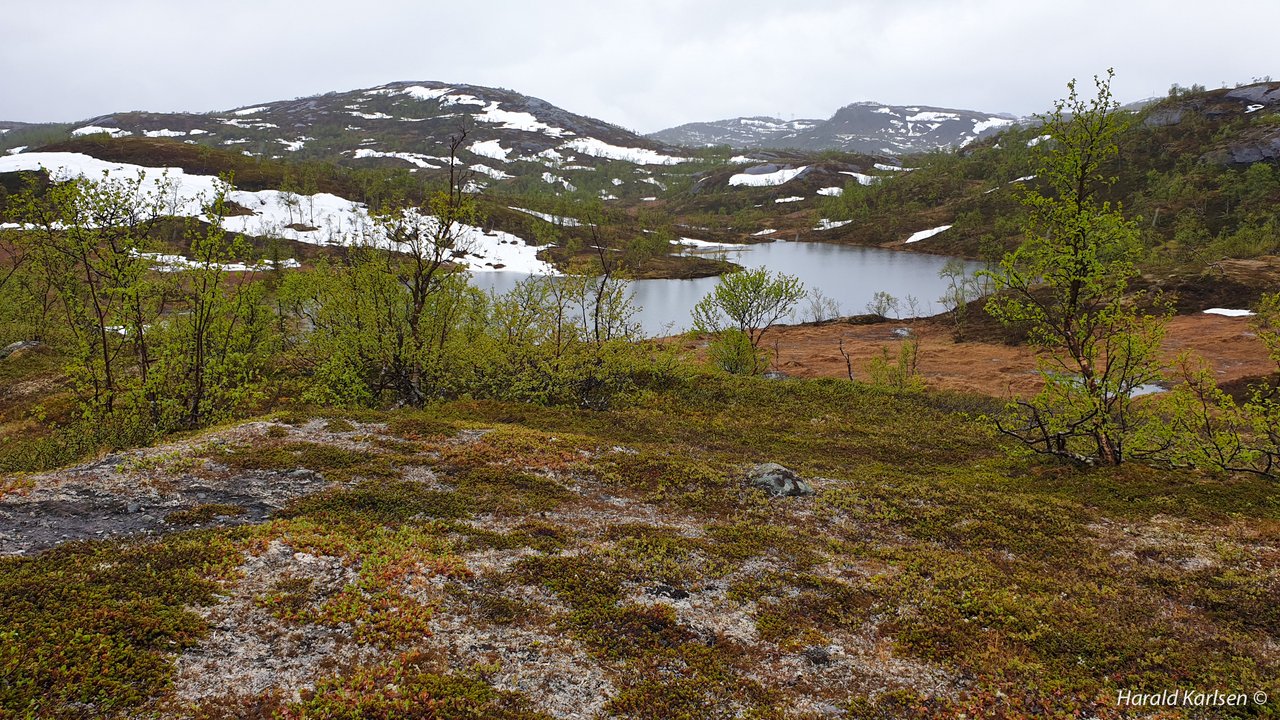 The goal for todays walk was a little lake called Hesteskovannet (horseshoe). The name is from the shape of the lake. From air, or on the map the lake look like a horseshoe. It is still some ice on the water, but birds are returning from the south and we saw a couple of ducks do what they have to do this time of the year.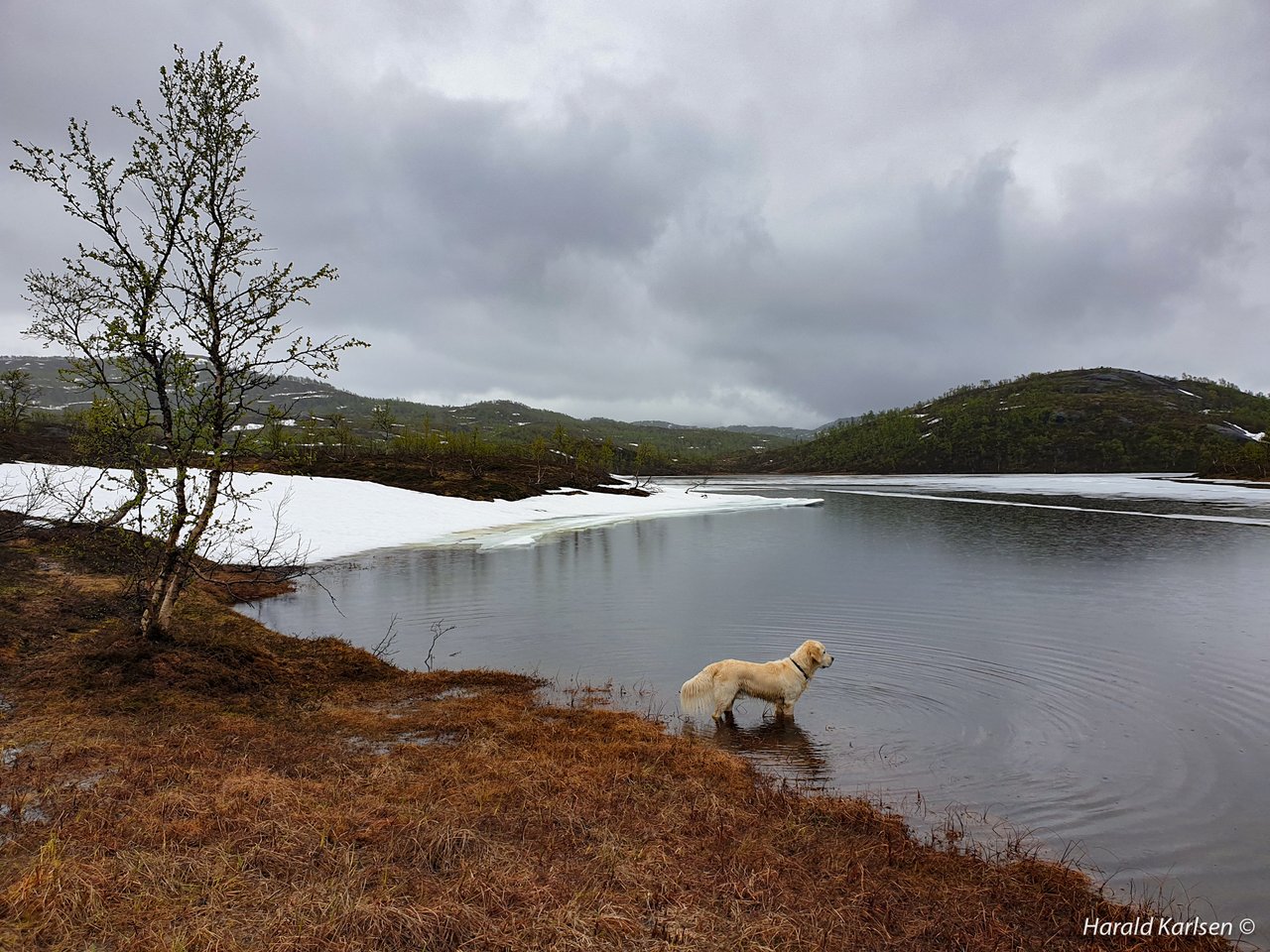 It is never wrong to take a bath, unless the temperatur is lower than around 10 degreese in the air and wind of course. Even Nero have his limits when i likes to take a svim.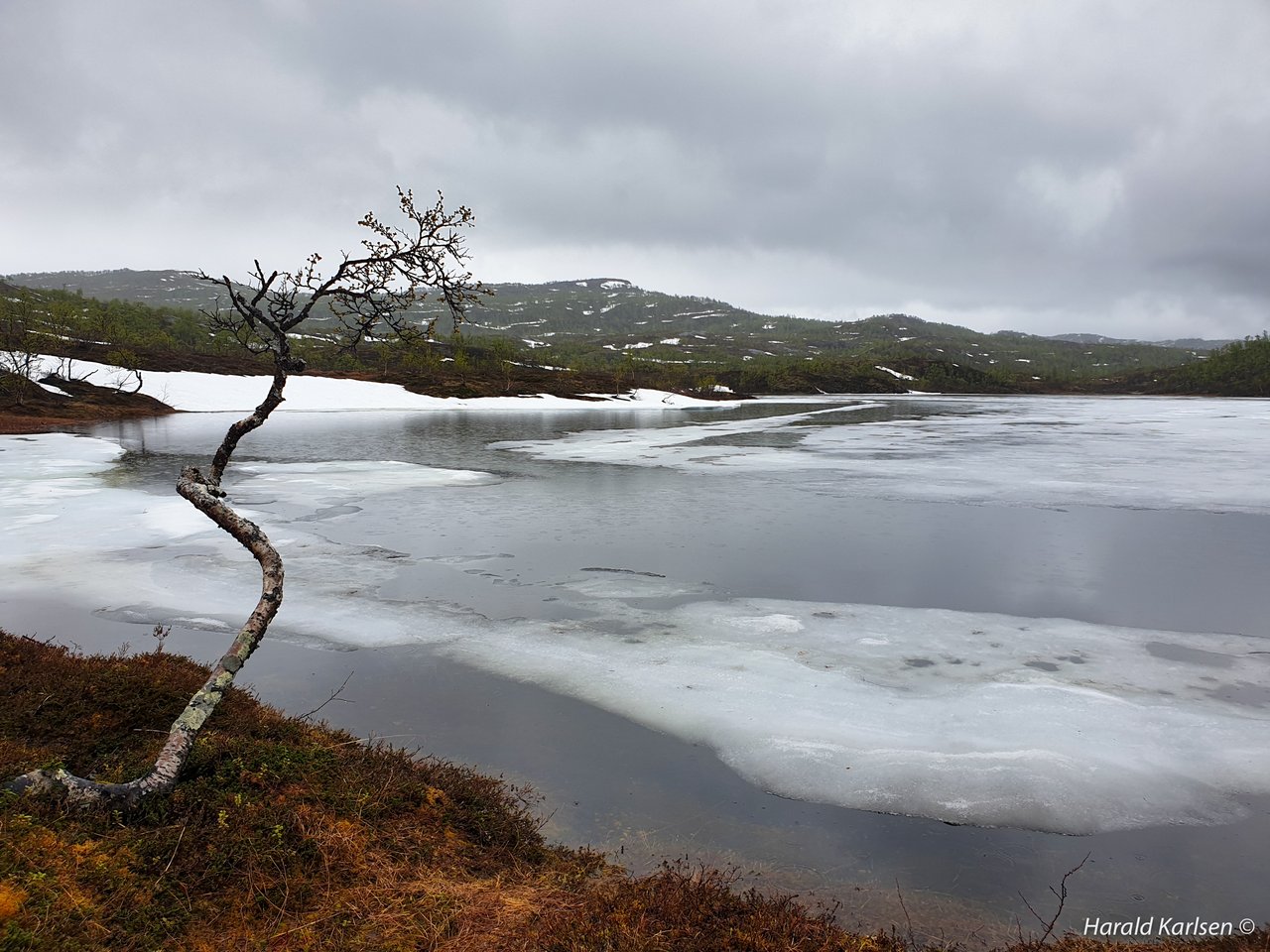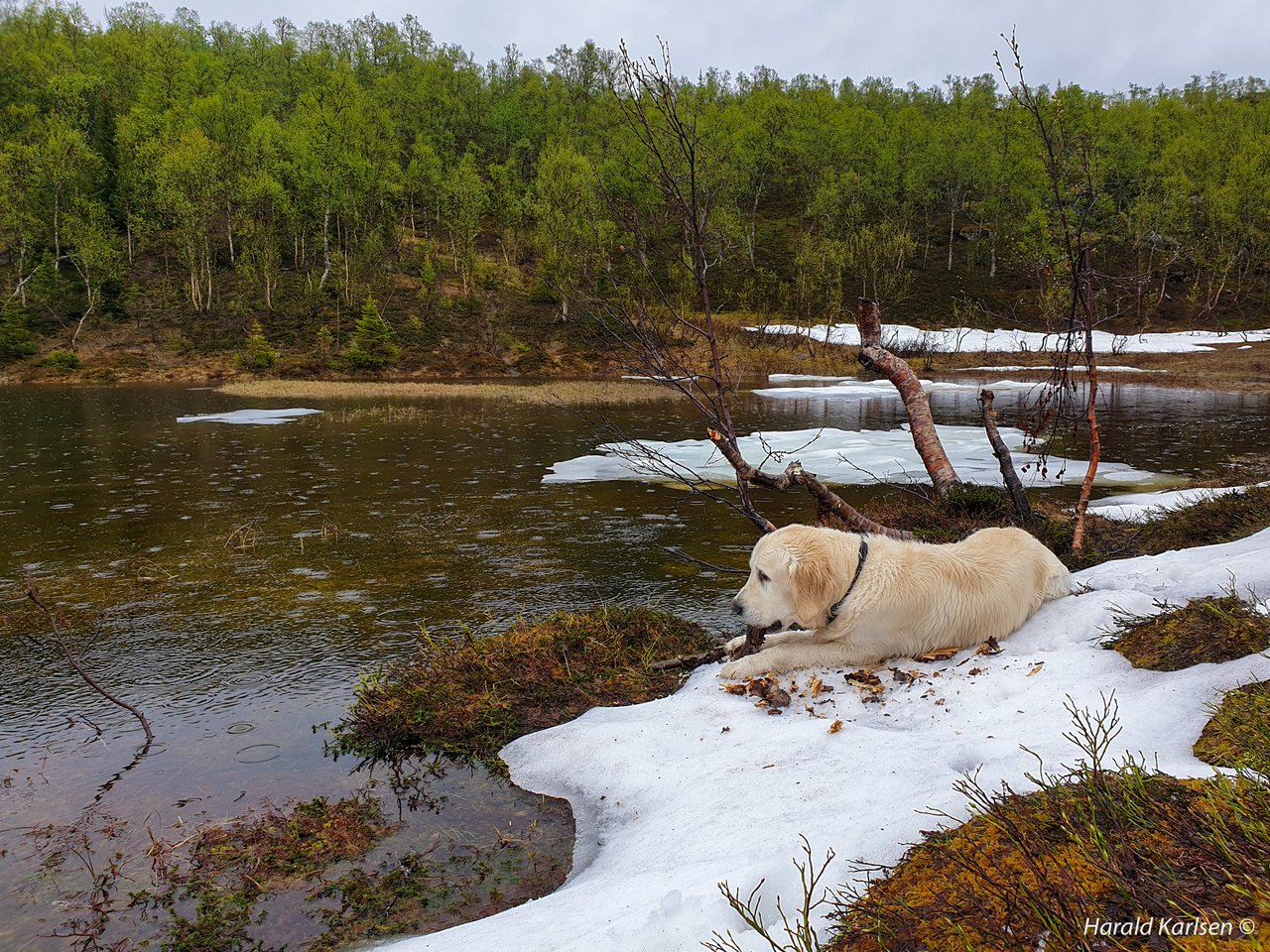 Rain or sun I looooove chewing on sticks.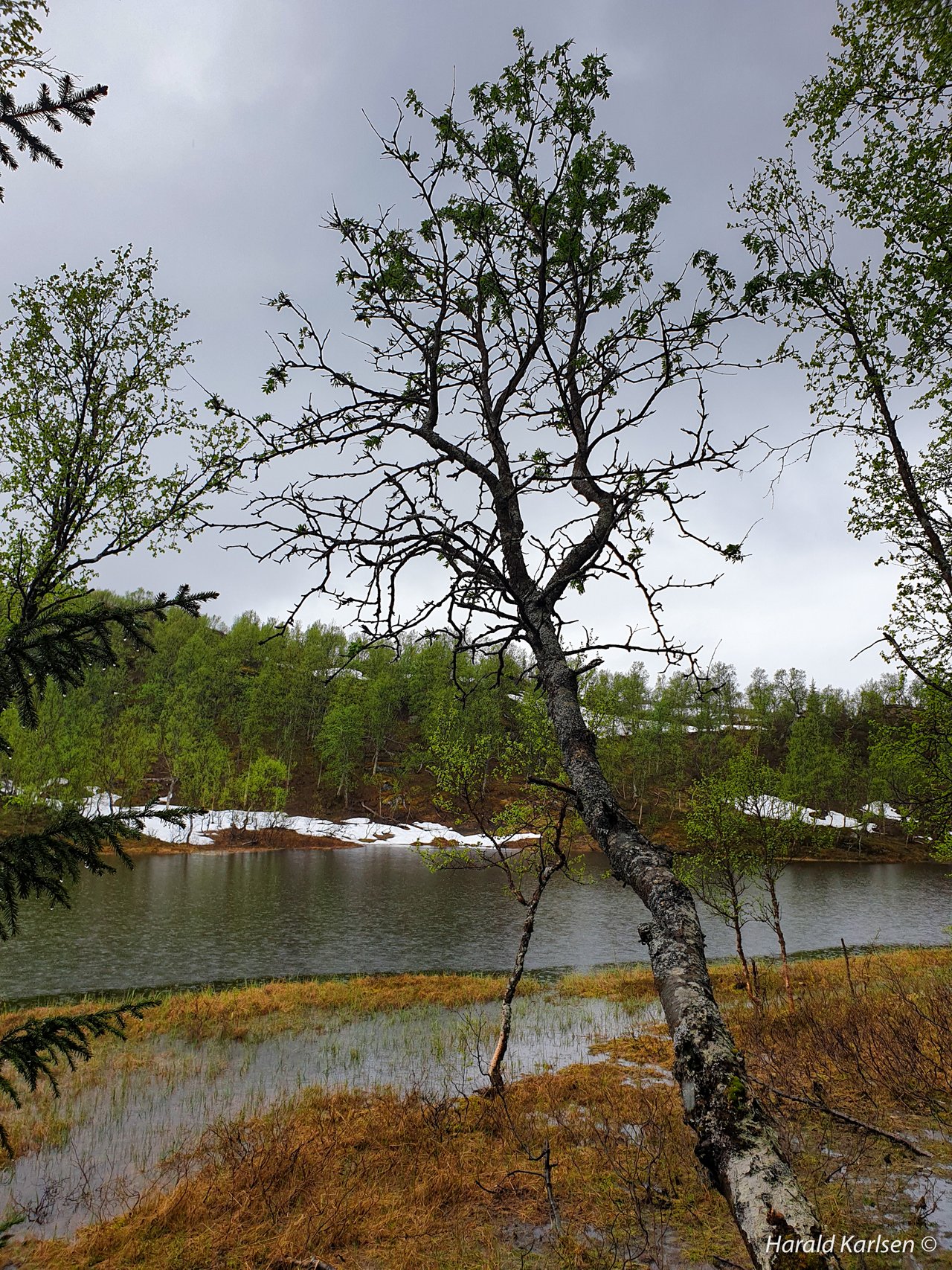 Another view towards Hesteskovannet. In this area many, including my self have their own secrets place for picking cloudberries, but in the end I think this secrets and places is quite common :-)
Have a dry evening.
Best regards
Harald