100th anniversary of Czechoslovakia foundation; 100. výročí založení Československa
Hello Steemers
this post is my contribution to @reonlouw Share Your World contest.
Tell us about your favourite public holiday in your country. Give us some information on why and how you celebrate it. A personal perspective or experience of you celebrating it would also be welcome.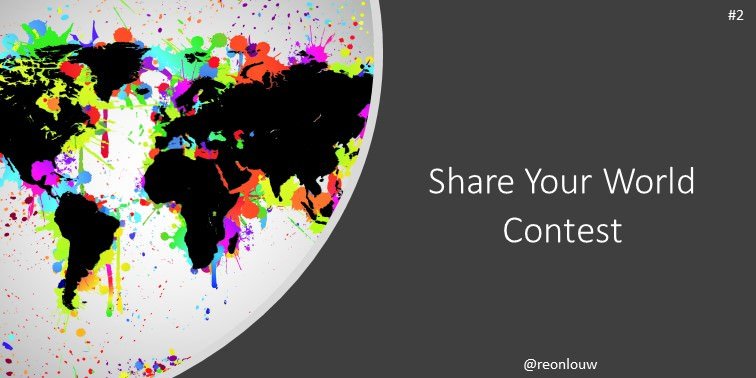 Source
On 28th October we commemorate 100th anniversary of Czechoslovakia foundation after the end of the WW I. Till that time we were part of the Austro-Hungarian empire, the Habsburg monarchs ruled us almost 400 years.
Our first president was Tomas Garrigue Masaryk, very clever and noble man. He was elected four times and resigned in 1935. It was very succesful period despite of harms caused by the world crisis. Czechoslovakia was called as the isle of democracy in the sea of totality (Germany, Soviet Union, Hungary). Except of Czech and Slovaks there lived many people belonging to national minorities - Germans, Hungarians, Poles, Ukraines, Gypsies.
This period ended after German occupation in 1938.After the end of WWII in 1945 we were under the influence of Soviet Union until November 1989 when the Velvet revolution started and the communists lost their power. On 1st of January 1993 two new states were founded - the Czech Republic and the Slovak Republic when Czechoslovakia split up, the relation between both nations is still friendly.
The celebration of 100th anniversary
Many towns prepared special programm to this occasion and some events were already held in spring. For example a festival in Brno (May and June)


Part of it was an exhibition dedicated to Czech travellers
But the most interesting events will be held at the date of the holiday in Prague. Children get extra vacation on Thursday and Friday (the holiday is on Monday) so I hope we make a trip to our capital. I am afraid we wouldn't see Kingš jewels in Prague Castle and the Mass in St. Vitus Cathedral since these places will be overcrowded but I hope we could visit parade of the Czech army.
I also plan to join this trip with seeing a theatre play and visiting the National Museum. And almost certainly there will be firework in the evening. But at that time we will be arriving home.
A few words for the Czech community:
Ahoj Steemiťáci
do soboty máte možnost zapojit se do soutěže vypsané @reonlouw , tentokrát na téma oblíbených svátků. Opět je štědře dotovaná:
steembaseincome - pokud budete vybraní, získáte doživotní upvote všech vašich článků
bounty program - mezi všechny účastníky soutěže budou rovným dílem rozděleny 3 Steemy.
upvote od @reonlouw získají též všichni účastníci
200 SUP (superiorcoin) - po zaregistrování se na sociální platformu Kryptonia.io , dostanete odměnu za splnění úkolu (tzn. účastnit se této soutěže)
propagace článku od @reonlouw formou resteem
Získat můžete dost a přitom neztratit nic.
Hezký den!