Selfie in a Quarry - Light Painting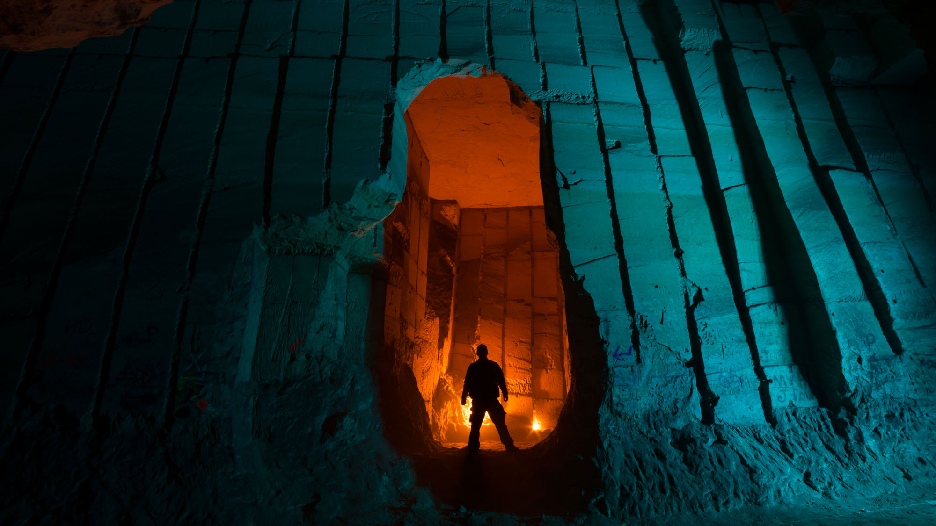 Last year i spend a few days in Belgium to shoot some Light Painting photos. One of the spots was in an old lime stone quarry that is right at the border to the Netherlands. Smugglers used the remaining tunnel systems for many years, this time we brought some light into the dark.
Here is a ISO 400, 34sec. exposure time Selfie of me standing between two parallel runnig tunnels. With a help of some friends we placed some fire and some flash lights before the actual shot.
if you have more questions how its done ask me please.
for more of this kind of art look for my pages:
http://www.gunnarheilmann.com/
https://www.facebook.com/GunnarsPhotos
https://www.instagram.com/gunnarheilmann