Blue Drugs - New Part!!!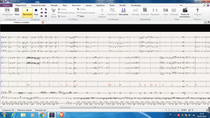 ---
Good morning my dears!
Exactly a month ago I wrote a little blues inspired by the @drugwars game in which I started write. Yesterday I came to mind a second part, I wrote, and decided to share with you.
In this video for @dtube I bring the slightly more complete work of Blue Drugs to Big Band.
In relation to what was written earlier, I added the part of the piano to organize the figures, in addition to the second part. The current form is AABBA, using the 12-bar blues. The instruments used are, 2 alto saxs, tenor sax, baritono sax, 2 trumpets, 2 trombones, trombone bass, guitar, counterbass and drums.
The musical editor used for write was Sibelius 8.
I hope you enjoy = D
A great hug!
Guilherme Faquetti
March 19, 2019
---
Bom dia queridos!
A exato um mês atras escrevi um pequeno blues inspirado no jogo @drugwars no qual comecei a escrever. Ontem me veio a cabeça uma segunda parte, escrevi, e decidi dividir com vocês.
Neste vídeo para o @dtube trago a obra um pouco mais completa de Blue Drugs para Big Band.
Em relação ao que estava escrito anteriormente, adicionei a parte do piano para organizar as cifras, alem da segunda parte. A forma atual é AABBA, usando o blues de 12 compassos. Os instrumentos utilizados são, 2 saxs altos, saxs tenor, sax barítono, 2 trompetes, 2 trombones, trombone baixo, guitarra, contra-baixo e bateria.
O editor musical usado para escrever foi o Sibelius 8.
Espero que gostem =D
Um grande abraço
Guilherme Faquetti
19 de março de 2019
---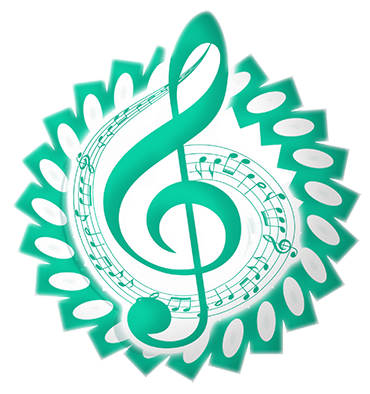 The classical music community at #classical-music and Discord. Follow our community accounts @classical-music and @classical-radio. Follow our curation trail (classical-radio) at SteemAuto Community Logo by ivan.atman
---

---
ptgram power: | faça parte | grupos | projetos | membros |
| ptg shares | trilha premium | fórum externo | fórum na blockchain |
siga: | @brazine | @brazilians | @camoes | @coiotes | @dailycharity | @imagemvirtual | @msp-brasil | @ptgram-power |

---
---
---
▶️ DTube
▶️ IPFS