Pistachio, Maple, & Almond Baklava - FOOD PHOTO SHOOT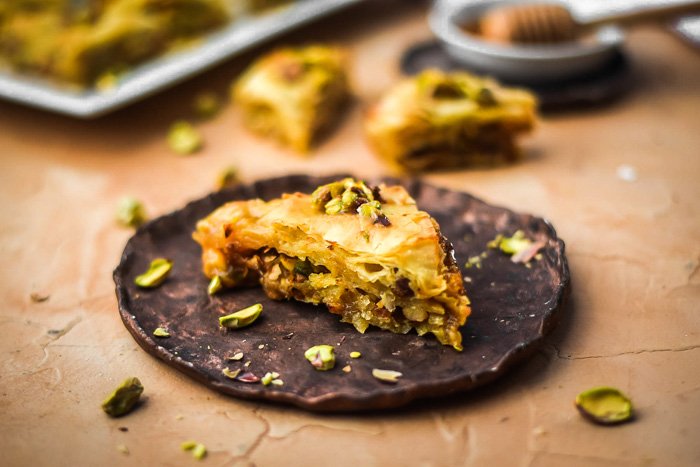 It's flaky, it's crunchy, it's nutty, and oh my goodness is it buttery…….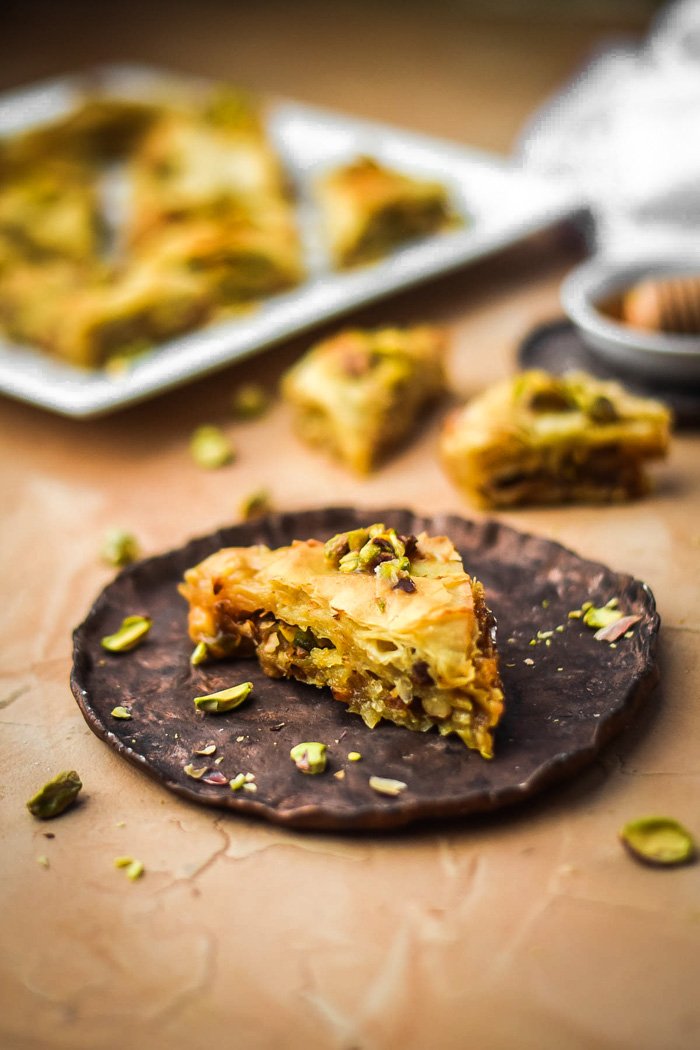 Yes you guys, I'm talking about baklava!!!!
Among all the different types of desserts that I've tested I made some baklava, because obviously no dinner party should be without it. You'll just fall in love with the way the phyllo dough transforms into those irresistible layers of goodness.
Oooh, I also tried apple baklava along with the traditional kind (in my typical indecisive-about-everything fashion). It was every bit as delicious, if not more, but I thought if I was going to share that one I'd save it for closer to the holidays and maybe share it then when apples are in season again.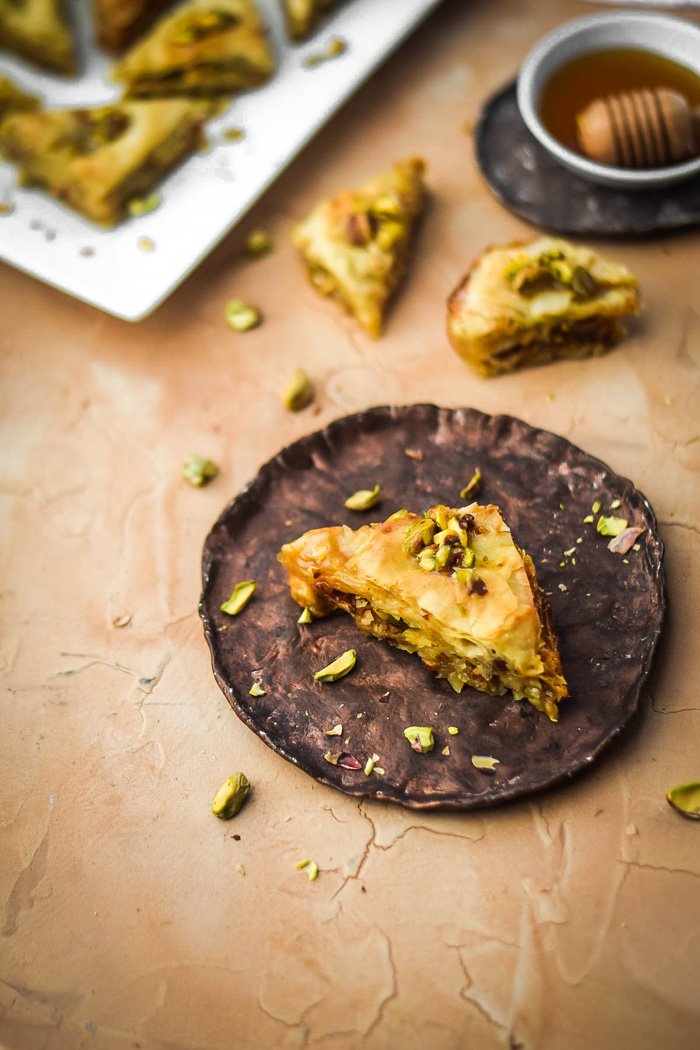 I keep saying "traditional" but, just like so many other classic and notorious foods, there are many countries/cities that claim to be the origin place of baklava, and each one of them has small recipe variations that are specific to their area. So when I say "traditional" I'm referring to the version made in and near Iran because I tried to keep it as close to that as I could.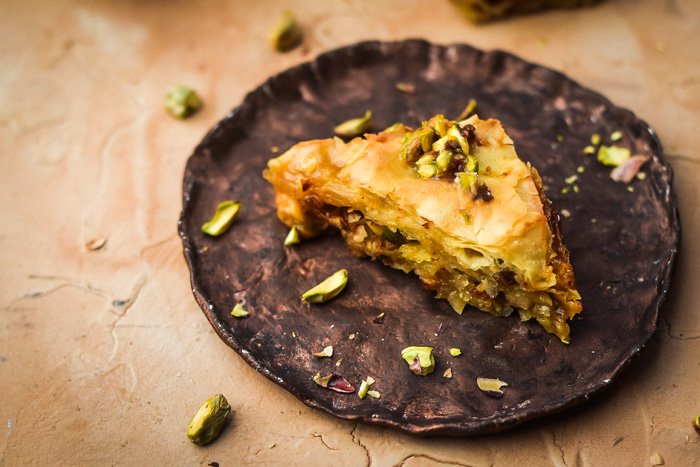 Regardless of where baklava actually comes from, I think we can all agree that it's like the greatest idea anyone's ever had, know what I'm sayin??? Can I get a "heck yes!"? If it happens that you're grouped in with the poor unfortunate souls of the world who've never tasted baklava, then drop whatever you're doing, that has to be fixed now! At the very least you need to add to the top of you're bucket list. Basically, you have to experience it for yourself to understand what the hype is about and that's why I'm telling you guys right now, you've really gotta make it. Come on, life is too short not to live a little!
Pistachio, Maple, & Almond Baklava (Vegan)
This classic Greek treat is sure to please all your guests. Whatever you do, don't skimp on all the nuts!
Ingredients
1 16 ounce package phyllo dough
1 cup vegan butter, melted
1 1/2 cups chopped pistachios
1 1/2 cups chopped almonds
1 teaspoon cinnamon
1/4 teaspoon cardamom optional
1/4 teaspoon cloves optional
1/4 teaspoon salt
Syrup:
2 cups sugar
1/2 cup water
1/2 cup pure maple syrup
1 large orange
1 teaspoon vanilla extract
1/4 teaspoon salt
3 tablespoons reserved syrup
2 tablespoons chopped pistachios
2 tablespoons chopped almonds
Instructions
Preheat oven to 355 degrees F (180 C) and grease a 9x13 inch pan very well.
Mix the nuts, spices, and salt in a small bowl to combine and set aside, mix well.
Divide the phyllo sheets into 4 parts (You may have to cut them to fit into your pan but this will depend on the brand of phyllo you're using. Most brands should be the perfect fit when cut in half) Once you've sized your sheets and divided them, take one fourth of them and layer them one by one in the pan brushing each piece with a generous amount of butter in between each layer. Fold in any of the overhang from the sheets.
Sprinkle about 1/4 of your nut & spice mixture as evenly as possible over first layer of phyllo.
Repeat last 2 steps twice, layering another 1/4 of the phyllo sheets and brushing with butter between layers and then sprinkling nut mixture, until all the sheets have been added. Use a sharp knife to cut halfway through layers and cut into diamond shaped pieces (or squares if you prefer), but don't cut all the way through or the syrup will ooze down and make the bottom sticky when poured on top. Bake for 35 to 45 minutes until the top is nice and golden brown.
While the baklava is baking make your syrup. Grate the orange peel using a vegetable grater to remove as much zest as possible from your orange, stopping at the white part, then slice and squeeze out the juice. Add juice and zest to a medium saucepan along with sugar, water, maple syrup, and salt. Bring mixture to a boil over medium low heat and boil for about 8 - 10 minutes until it's thick enough to coat the back of a spoon. then set aside to cool
Remove baklava from oven and cool for 3 to 4 minutes then pour your warm syrup evenly over top (reserving about 3 tablespoons) and allow it to cool completely, at least 45 minutes.
While the baklava is cooling, add the additional nuts to your reserved syrup and stir to coat. Spoon a little bit onto the center of each piece for garnish.
Cut pieces apart and serve.

ALL CONTENT IS MINE AND ORIGINAL! All of these food photos were taken with my Nikon D750 and my favorite Lens, the Nikon AF-S FX NIKKOR 50mm f/1.8G. You can find out more in my INTRO POST.
Also, a huge shoutout to @rigaronib for designing my logo!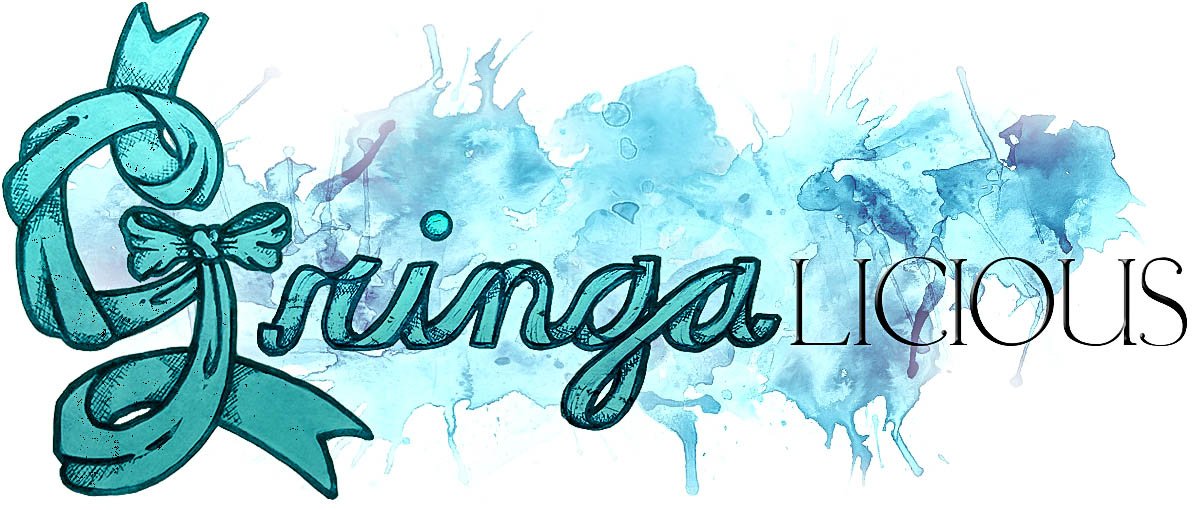 If you're looking for more recipes check out some of my other recent posts!