Today in History : The Hobbit published
This story needs no introduction as it is one of the most famous works of the 20th century, if not all time. Originally designed as a children's fantasy novel, The Hobbit ended up appealling to people of all ages and is one of the few books in existence that has (to this day) never been out of print and it was because of the critical and financial success that The Lord of the Rings was ever written.
The year was 1937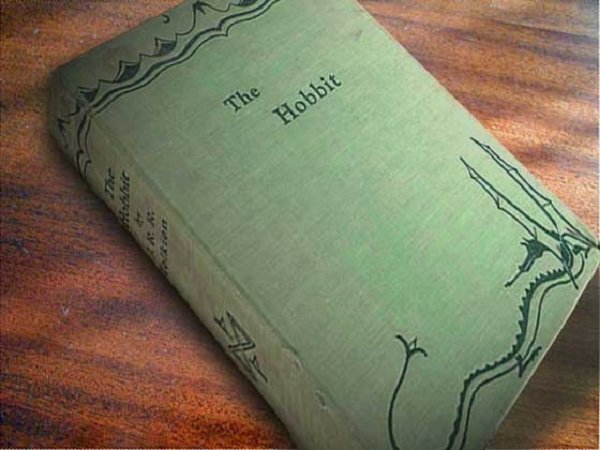 source
The original cover wasn't much to look at, but it was 1937 :)
Prior to writing this book Tolkien had written a few short stories and poems, many of which were published but failed to garner any sort of widespread appeal. Tolkien was quite satisfied with his life as a professor and academic The story goes (by his own words) that he was working on something academic at the time when a blank page unexpectedly appeared in front of him and he wrote the words "In a hole in the ground there lived a hobbit" and around 2 years later he had finished it.
He didn't submit it for consideration for publishing but rather loaned it to a few close friends, one of which was C.S. Lewis. One would expect that C.S. had a "Eureka!" moment and immediately had it published but that was not the case. A student of Tolkien's had borrowed it and completely by chance a staff member of publisher, George Allen & Unwin visited said student and was impressed with it. Shortly thereafter it was in print with a limited release and quickly sold out all 1500 copies.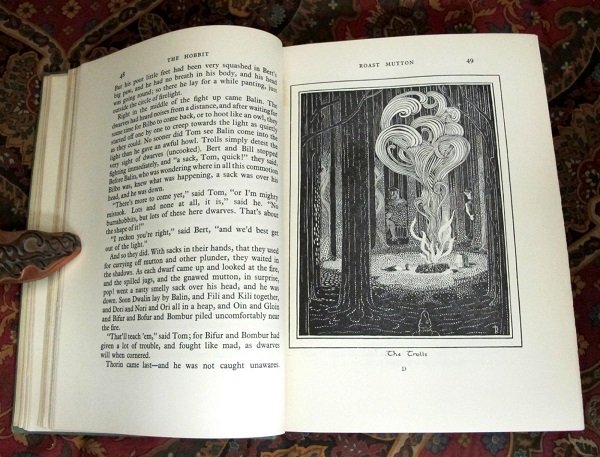 source
in the 1937 publication the book featured black and white illustrations all made also by Tolkien
The battles that take place in the book are said to have been influenced by Tolkien's own time in the Great War. A lot of the overall story has a lot in common with Beowulf, which by Tolkien's own admission is true. He was a scholar of Beowulf after-all.
The book was became almost immediately immensely popular and soon traveled over the pond to USA where several of the illustrations were to be printed in color.
New editions of the book became unavailable for long stretches of time because of paper rationing during World War 2. This ban on producing books wouldn't be lifted until 1949.
Although the records are difficult to compile, it is estimated that up to 100 million copies of this book have been sold. I've purchased it twice in my lifetime. It has remained in the Nielsen BookScan top 5000 best-selling book list every year since that list has existed.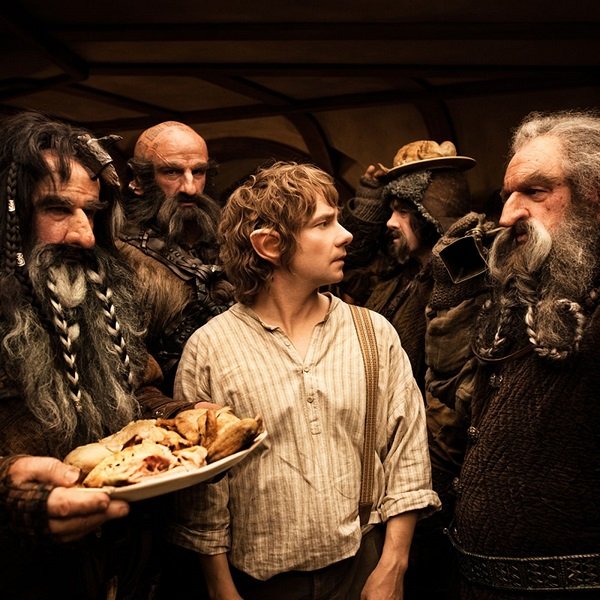 source
I didn't really care for the Hobbit films very much but like most people, i find the Lord of the Rings trilogy to be some of the finest movies ever made.
Just think: If it weren't for the random blank piece of paper in J. R. R. Tolkien's daily work and also the random visit by a publisher that resulted in the borrowing of this manuscript back in 1937, The Lord of the Rings might never have been written and therefore, neither would the movies, or the board games, or the video games, or the MMO etc.
It's pretty crazy to me that one of the most famous books of the last 100 years and the person who is considered to be the Father of modern fantasy literature came to fruition by this completely random process.