Tag Sales and Other Things - June 16, 2019 @goldenoakfarm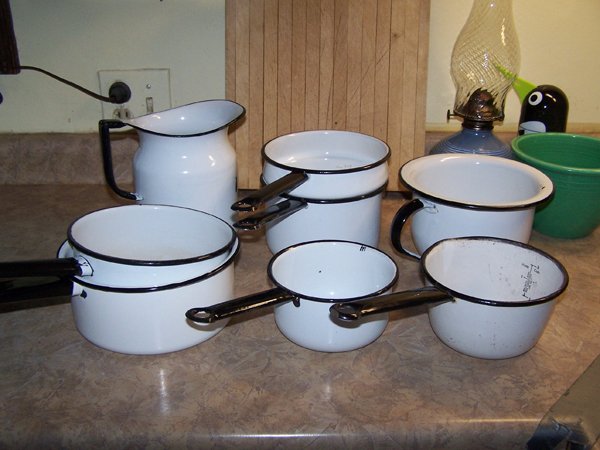 I found this set of enamel ware at a tag sale along our route. It was rather battered but had cool items: a measuring container (lower right), a mixing bowl (upper right), 3 sauce pans, a small pitcher, and…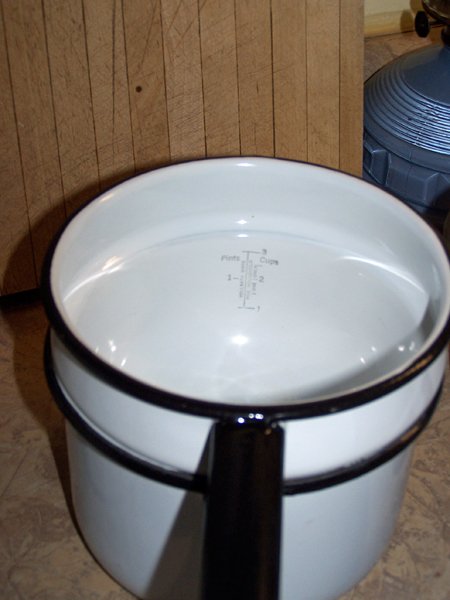 This double boiler with measurements on the side. There was also a percolating coffeepot, but my husband doesn't like perked coffee, so I left it behind.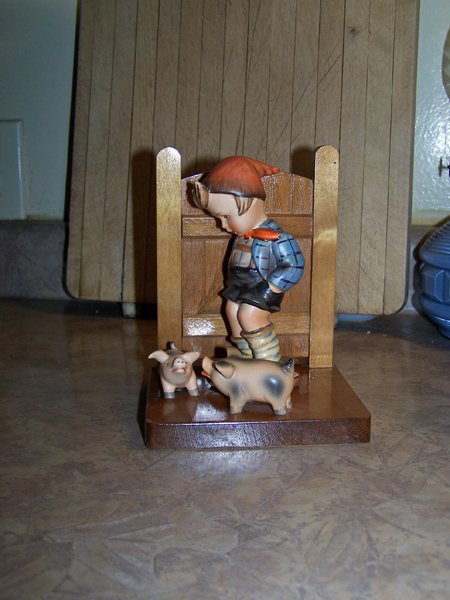 I found this Hummel at one of our planned ones.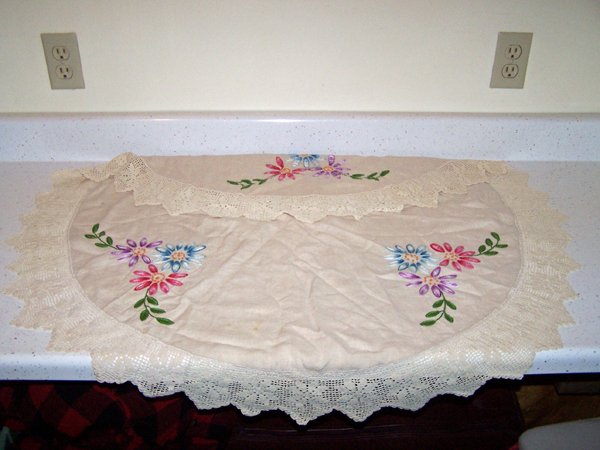 I also found this tablecloth at a sale on our route.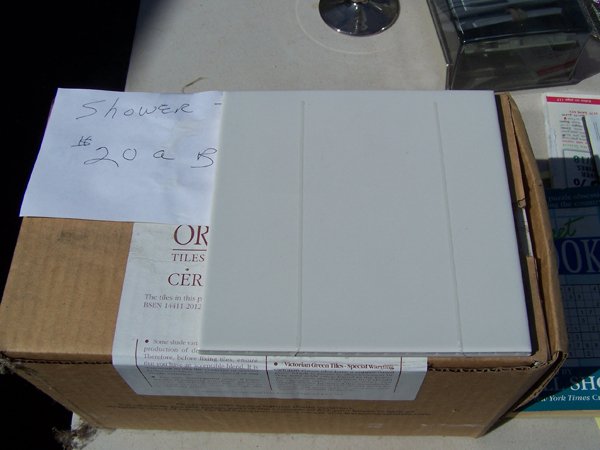 At one of our tag sales we found this ceramic tile. We didn't buy it but we did take the contact info, so when the time comes, perhaps she will still have it.
Some stuff I saw this morning: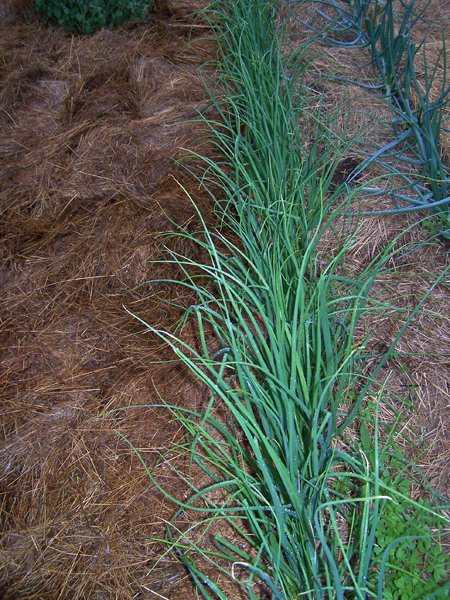 Big garden – French Grey shallots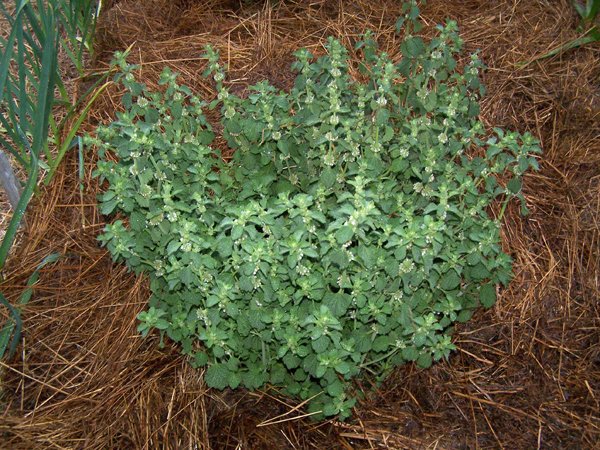 Big garden – horehound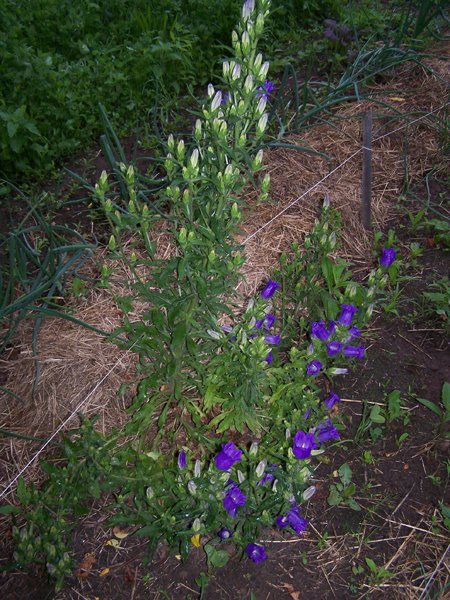 Big garden – Canterbury Bells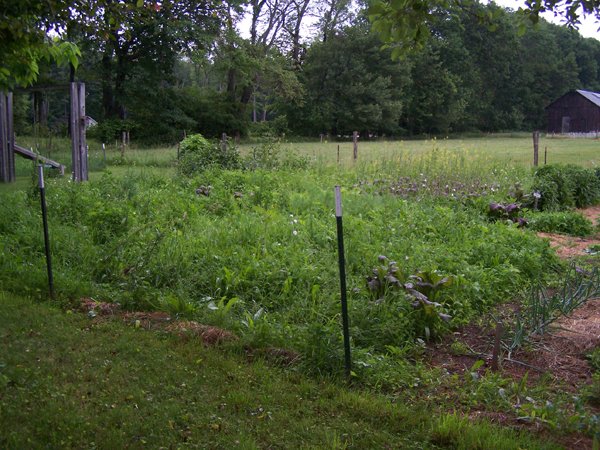 The mess still to be cleaned up in the Big garden…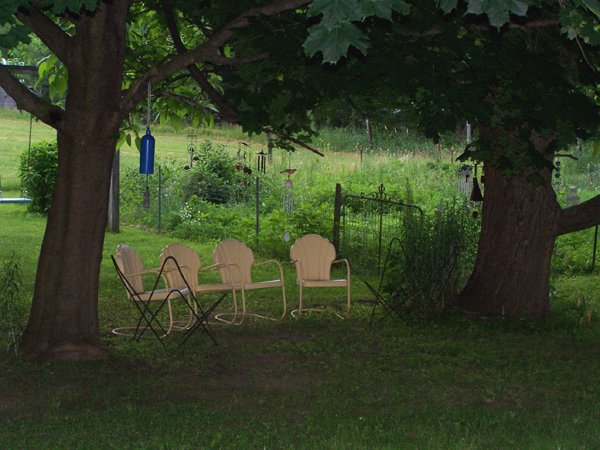 The chairs under the trees, for another week or 2…..
Well, I guess I have procrastinated long enough. Laundry to start, kitchen to clean, scapes to process, best get to it….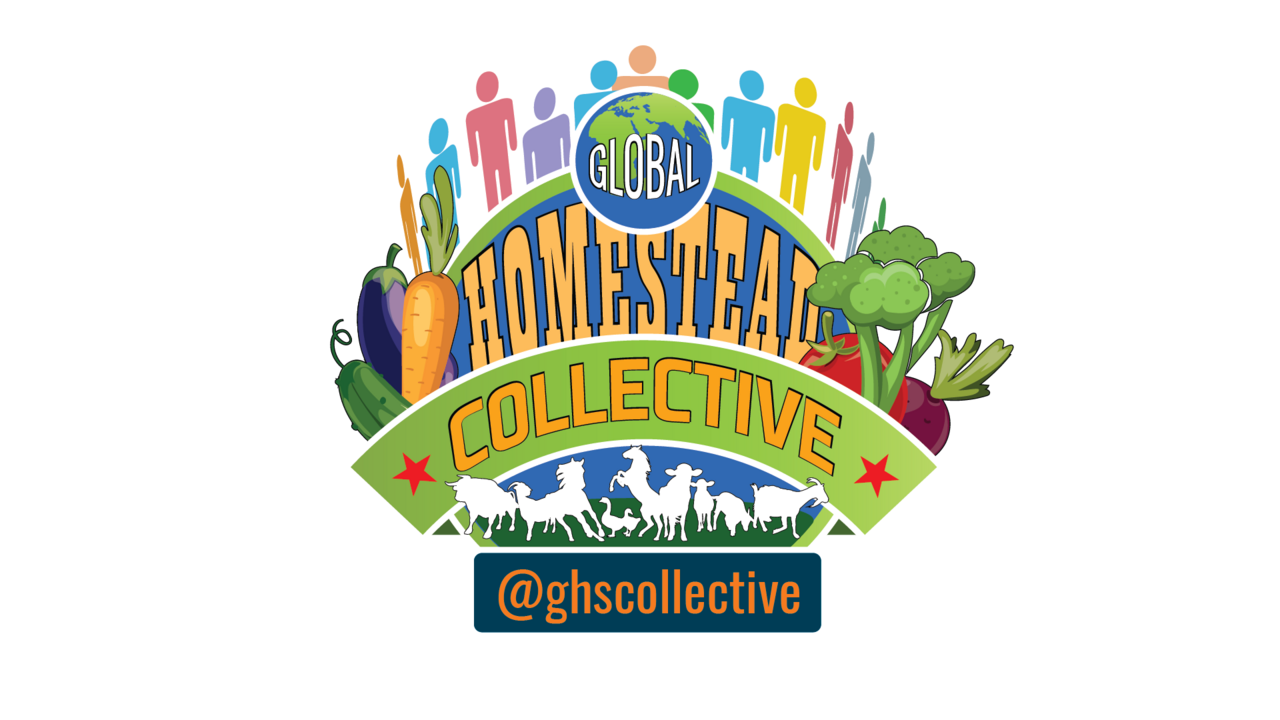 Join Us on Discord. https://discord.gg/hPJs5Rb