More of the Same - June 19, 2019 @goldenoakfarm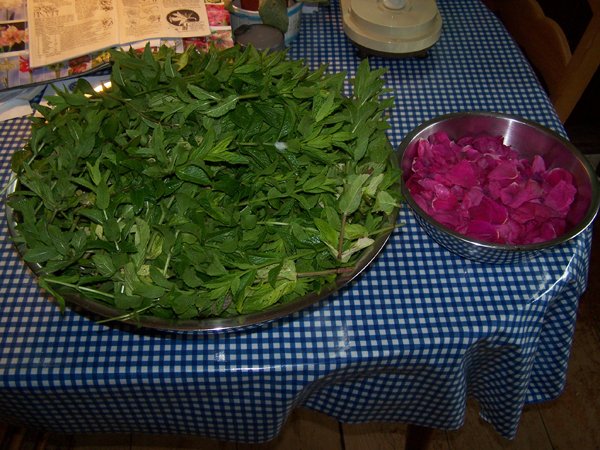 Went out first thing Tuesday morning and harvested the rugosa roses and a huge bowl of peppermint. It was supposed to rain early yesterday morning, but it was not going to until around 11AM.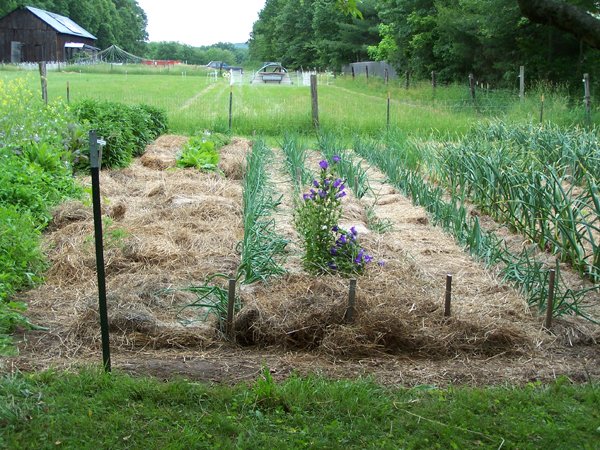 So my helper friend and I spread what was left of the 2nd round bale. There wasn't quite enough to finish the whole area, though it does look done from here.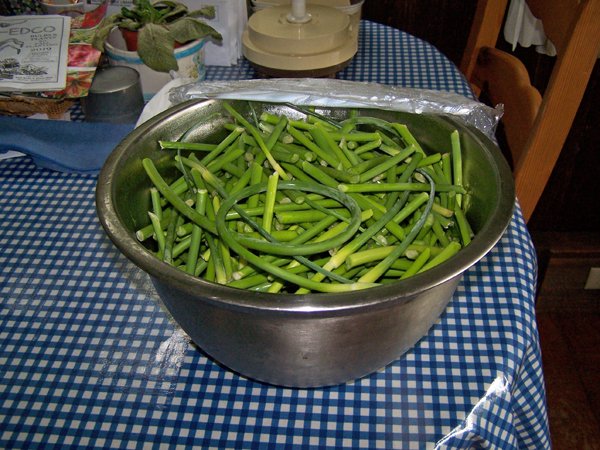 Then we harvested the scapes that had continued growing and washed them up. I was too tired to start a standing job like pickling. They went into the fridge for another time. We loaded both dehydrators instead.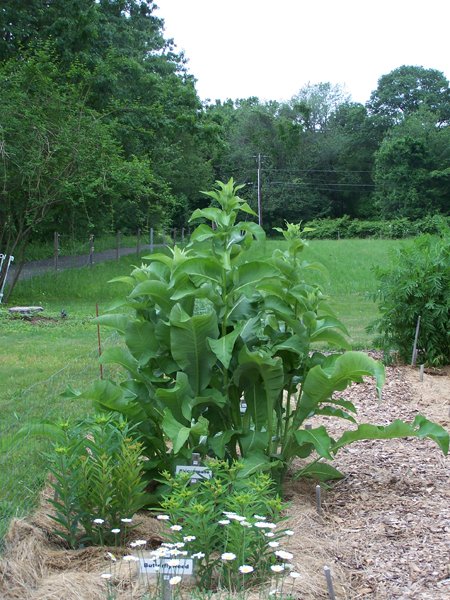 New Herb garden – Row 1, elecampane
The elecampane has buds on it and has gotten really tall. Maybe I should not have put 3 in that spot….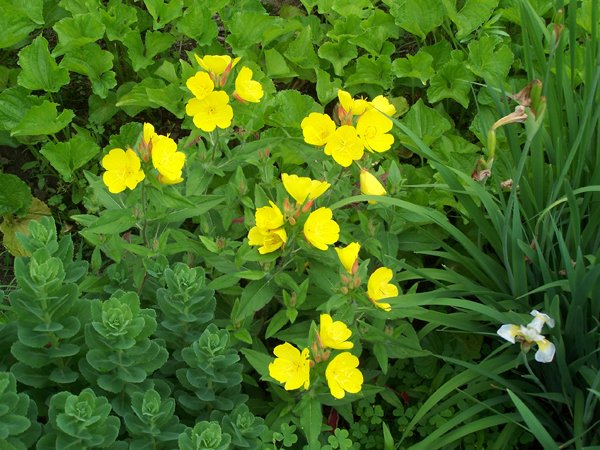 1st Fence garden – evening primrose, sedum lower left
This is called evening primrose because it opens as it gets dark, at night. This was taken at 10:30AM….. Wonder why the solar panels aren't producing….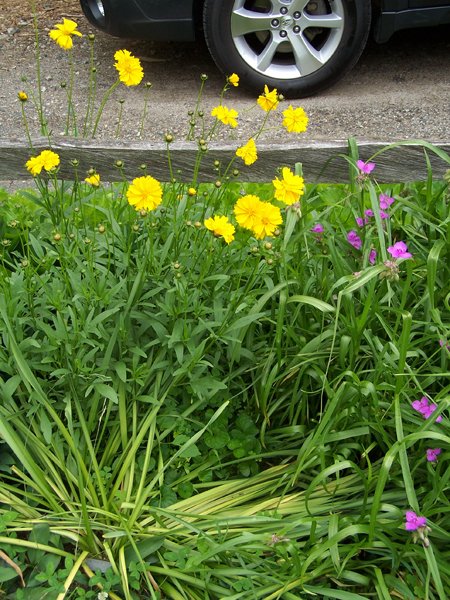 1st Fence garden – lanceleaf coreopsis on left, hybrid spiderwort on right
When I weeded this garden in April, there didn't seem to be a lot of coreopsis that had survived. What there was didn't look great. But it's often like that, and in the end, it always comes back and is full of buds, as this is.
The hybrid spiderwort lives in 4 large pots next to it. Even with the pots, it still manages to spread some.
Today, more weeding in the Big garden.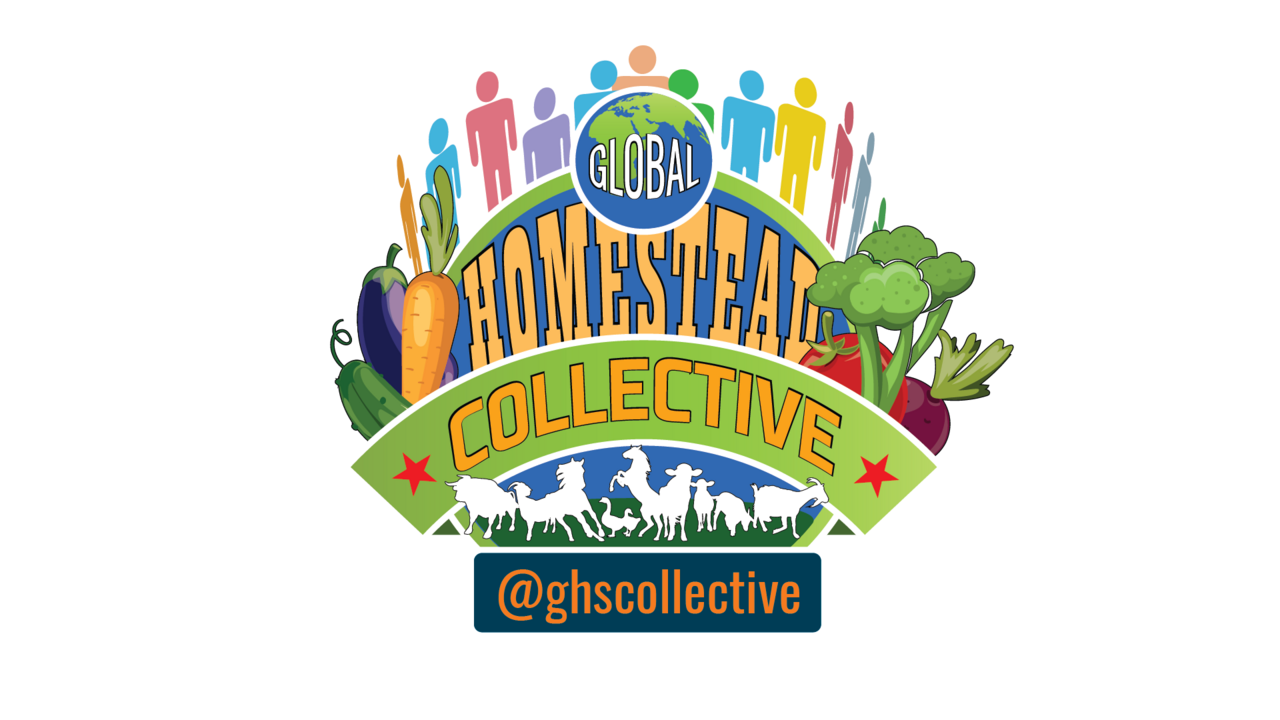 Join Us on Discord. https://discord.gg/hPJs5Rb