Finding Doors or How We Appreciate Lowes - August 16, 2019 @goldenoakfarm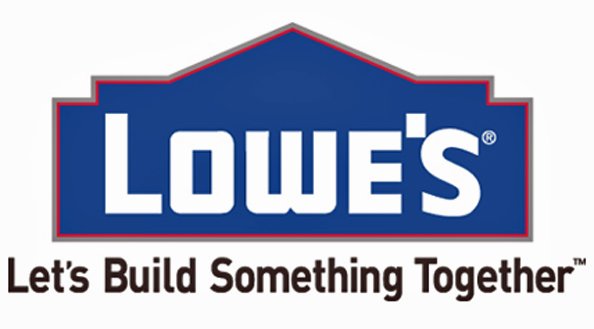 It all started when my husband was finally able to get his disabled veteran ID card last fall. We'd gone to Lowe's for something and I saw the notice about veteran's discount.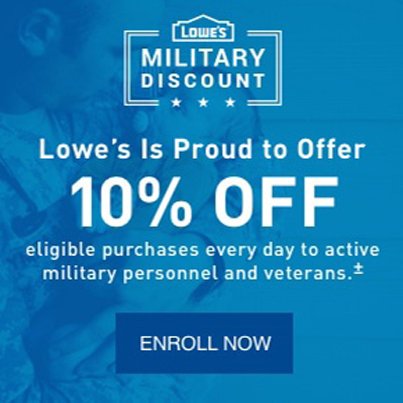 They were really helpful about getting him signed up and explaining what he could use it for. In fact, at our local store, all the employees we've asked for assistance from have been very helpful and courteous. One doesn't see this consistency of service much anymore.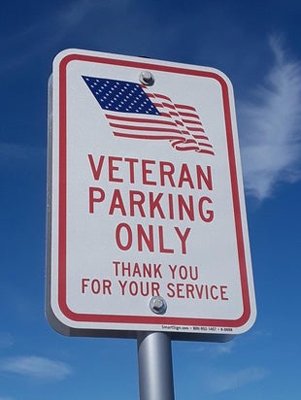 He got disabled veteran plates for his car and sometimes all the handicap places are taken. But this place next to them is often empty.
As we are putting on the addition, and he's ended up being the contractor/builder, he went over and signed up for the contractor's discount. He'd get a 5% discount. But it can't be used with the veteran's discount so he just uses the veteran's discount, at 10%.
On Saturday we went to make our first purchase, our doors. It was this weekend because Mass. has a Tax Free Weekend once a year and this was it. They were also having sales on top of that of 15% off. (Mass. sales taxes is now 6.25%.)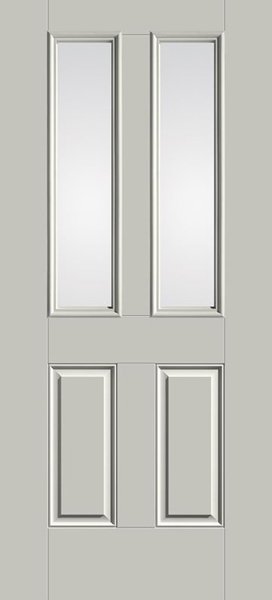 This is to be the back door to the garden shed and clothes line. It will be white outside and deep brown inside, with clear glass. The guy on the Building desk was very knowledgeable and helpful.
We'd figured out what brand and style we wanted, and checked to see if Lowes sold Jeld-wen, and they did. But it turns out there's a deal between them and Home Depot (more about them later) that limits what products each can sell. And Lowes doesn't do exterior Jeld-wen doors.
But he was able to find the exact door through Therma-Tru in fiberglass. He was knowledgeable about the various aspects of ordering a door, and was able to help with the 1" extensions we needed due to extra insulation on the outside of the house. We got a good price on it.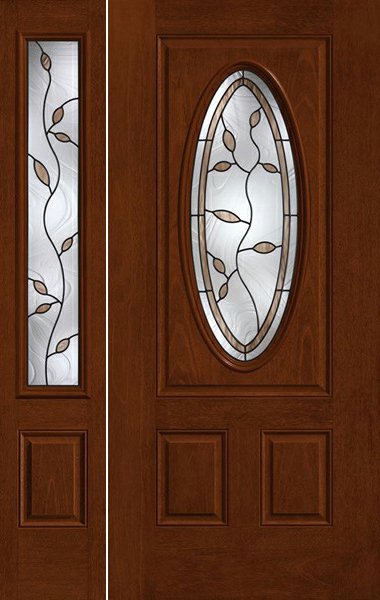 Earlier this summer, we ordered our windows from a Marvin distributor and wanted this Therma-Tru front door. It came in priced at $2800. So it was eliminated.
We'd found a Jeld-wen door we didn't like as much, but of course, Lowe's didn't sell it. So he was looking through the Therma-Tru catalog to match the one we'd found and went by this door. I stuck my hand in the catalog and held the page. I showed my husband and we asked the man to price it. It was just over $1700 with the 15% sale.
It was still a bit more than we wanted to spend, but we both loved it a lot. So we ordered it.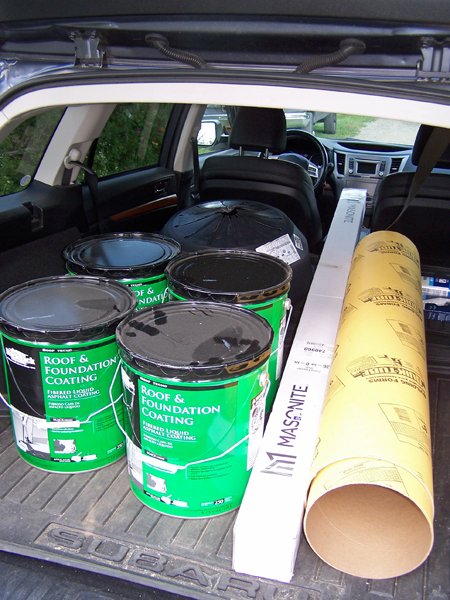 As the forms are to be poured next week, we picked up the foundation sealer for the foundation, and the support materials for the porch foundations. There's also 1 of the extension kits for one of the doors.
Then we went to check out. Our savings from:
Tax Free: $160.78
15% Sale on doors: $402.50
Veteran's discount: $228.09
Total: $791.37
Thank you, Lowe's!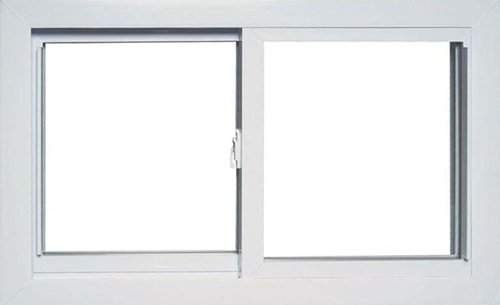 We'd gone to Home Depot first because they carried this cellar window we wanted and Lowe's didn't. It's an Anderson American Craftsman sliding window. The panes come out for cleaning and it has a screen that also comes out. We paid for these and saved only the sales tax, $26.79.
Home Depot in our area does not offer Veteran's discounts to disabled veterans. The service is often poor. The prices and selection are not so great. It's definitely become a second resort after Lowe's.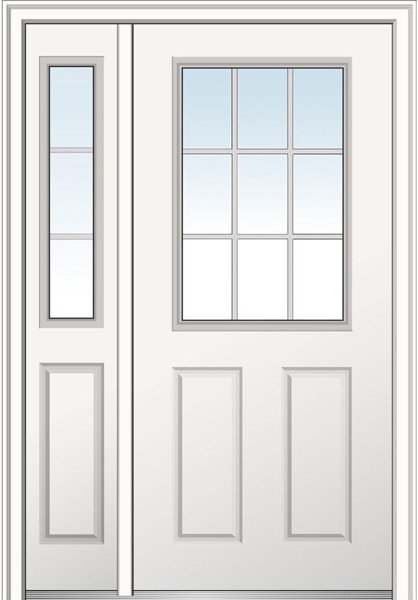 Kitchen door
Then we asked the service person to price the Jeld-wen doors. He had an awful time getting the Home Depot program to work, as it was not very user friendly. He managed the back door, but the living room door defeated him. So we left the partial quotes and asked him to order the kitchen door, that we'd found online. He didn't know how to do it. We'd wasted 1.5 hours there.
He sent us to the Service desk to order the kitchen door. They were able to order it, but there was no sale price. We did get Tax free so saved $53.84.
Our total savings:
From Lowe's - $791.37
From Home Depot - $80.63
Total for the day: $872.00
So this has been our typical experience with these 2 big box stores. The experience with Lowe's has been exceptional and we appreciate all they have been doing for veterans.
Source:
Back door: https://www.thermatru.com/explore-doors/door-style/S289
Cellar: https://www.homedepot.com/p/American-Craftsman-36-in-x-24-in-70-Series-Universal-Reversible-Sliding-Dual-Venting-Buck-Vinyl-Window-in-White-70-SLIDER-BUCK/203766699
Front: https://www.thermatru.com/explore-doors/door-style/FCM788
https://www.thermatru.com/explore-doors/door-style/FCM764SL
Kitchen: https://www.homedepot.com/p/MMI-Door-50-in-x-80-in-Internal-Grilles-Right-Hand-1-2-Lite-2-panel-Classic-Primed-Steel-Prehung-Front-Door-with-Sidelite-Z029755R/302079919
Lowes: https://pva.org/find-support/membership-benefits/
https://militarymoneymanual.com/lowes-military-discount-veteran-retiree/ https://www.reddit.com/r/Lowes/comments/9plbow/new_veteran_only_parking_at_my_store/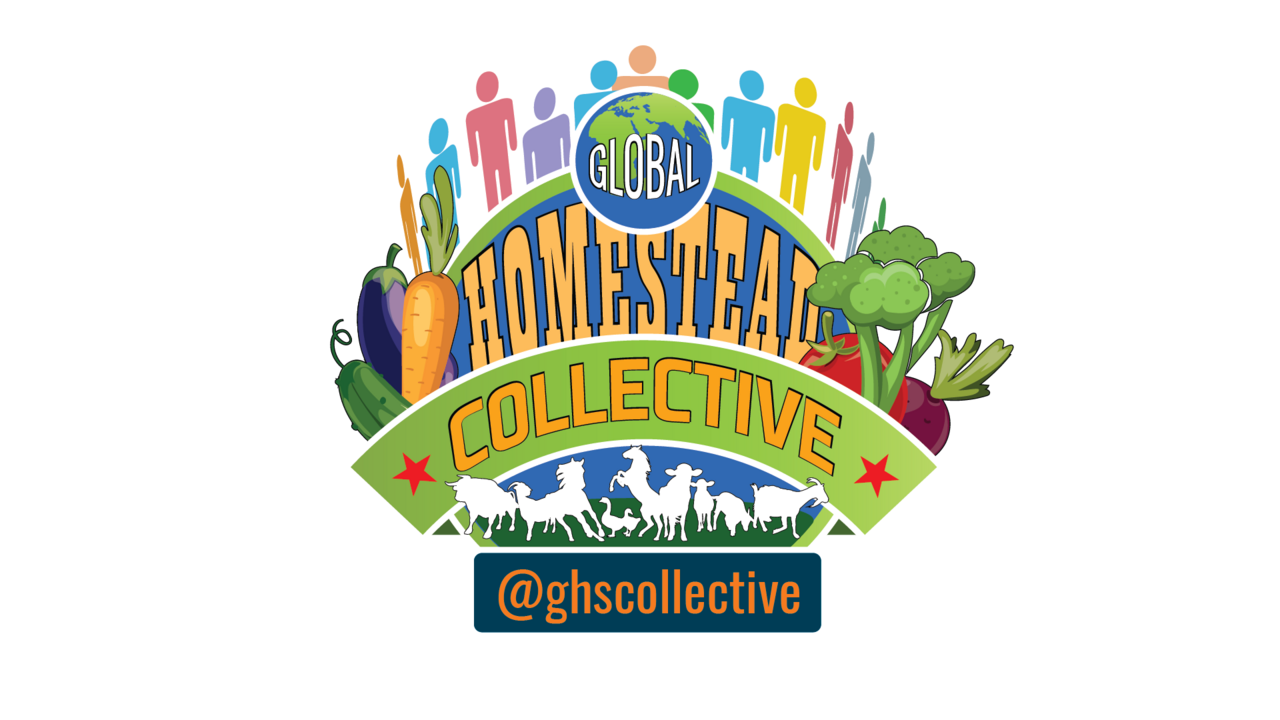 Join Us on Discord. https://discord.gg/hPJs5Rb