Concrete is Poured! - August 15, 2019 @goldenoakfarm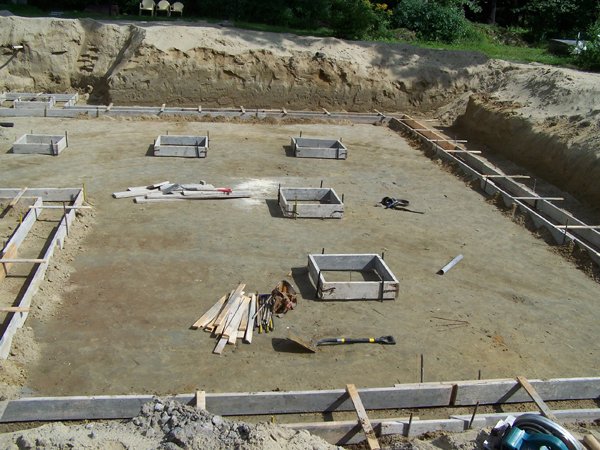 Thursday morning they were here at 7:30 and finished the form building.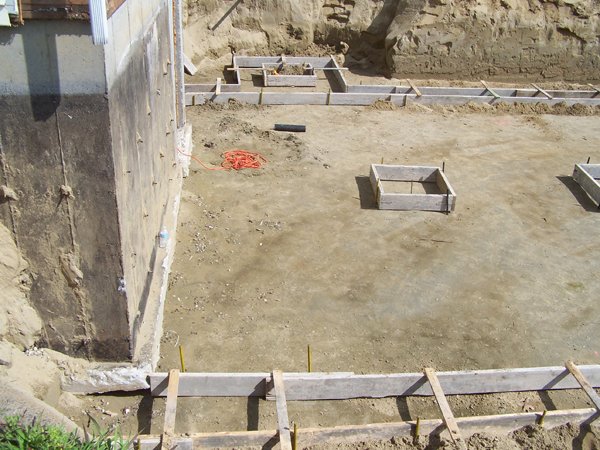 It turned out to be a big day for us, a turning point in this project.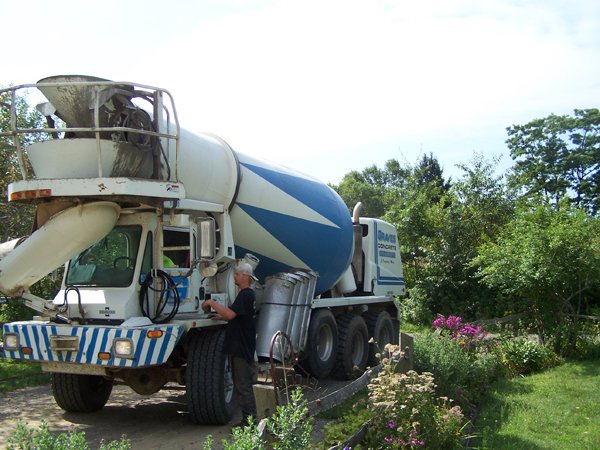 The concrete truck arrived about 10AM.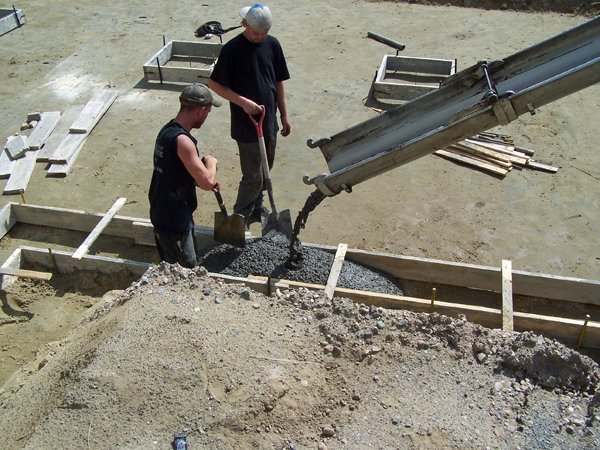 And our first concrete was poured.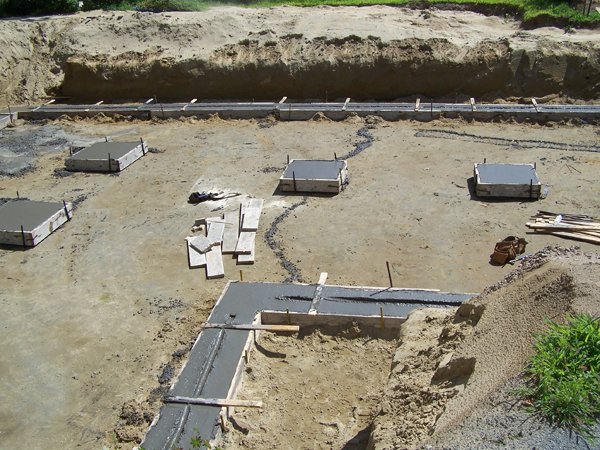 They had not built the pad for the masonry heater. They plan to do that with the walls.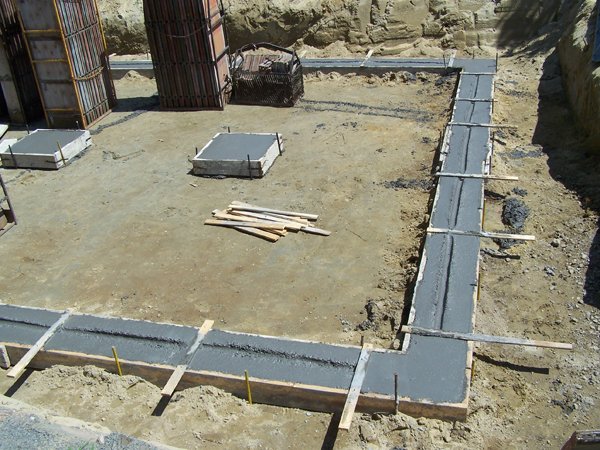 This is the third time we've built here, and it is the first time I got to see the foundation made.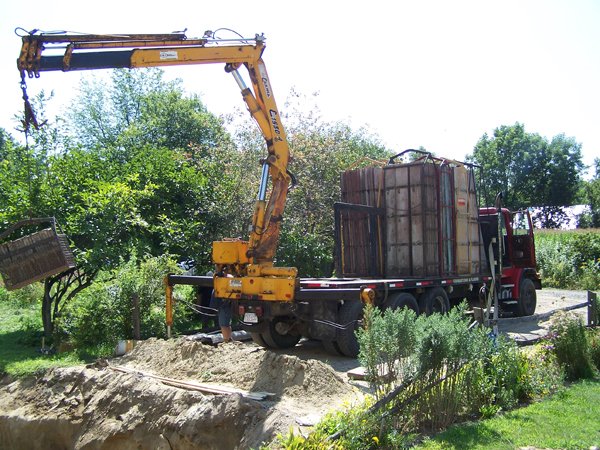 Once the concrete truck left, they backed the form truck in and started unloading.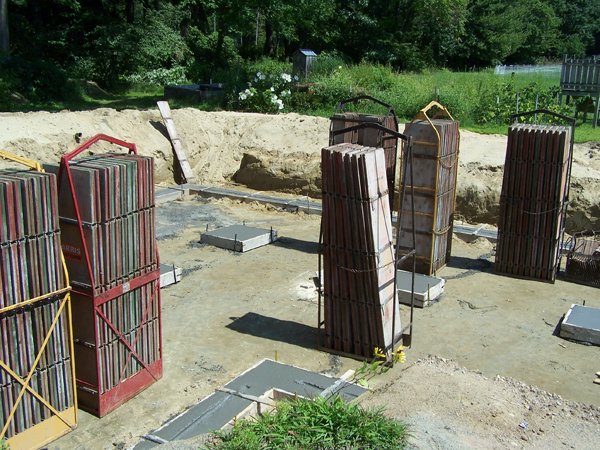 This was not all the forms, just the tall ones. Two walls are 6' high and have shorter forms. Those will arrive later.
So, barring the next disaster, we are on our way now! Once they have started, they will quickly finish and move onto the next job. When the walls are inspected, the outside of the cellar wall sealed and the soil pushed back to them, we will be able to work steadily, we hope on the deck.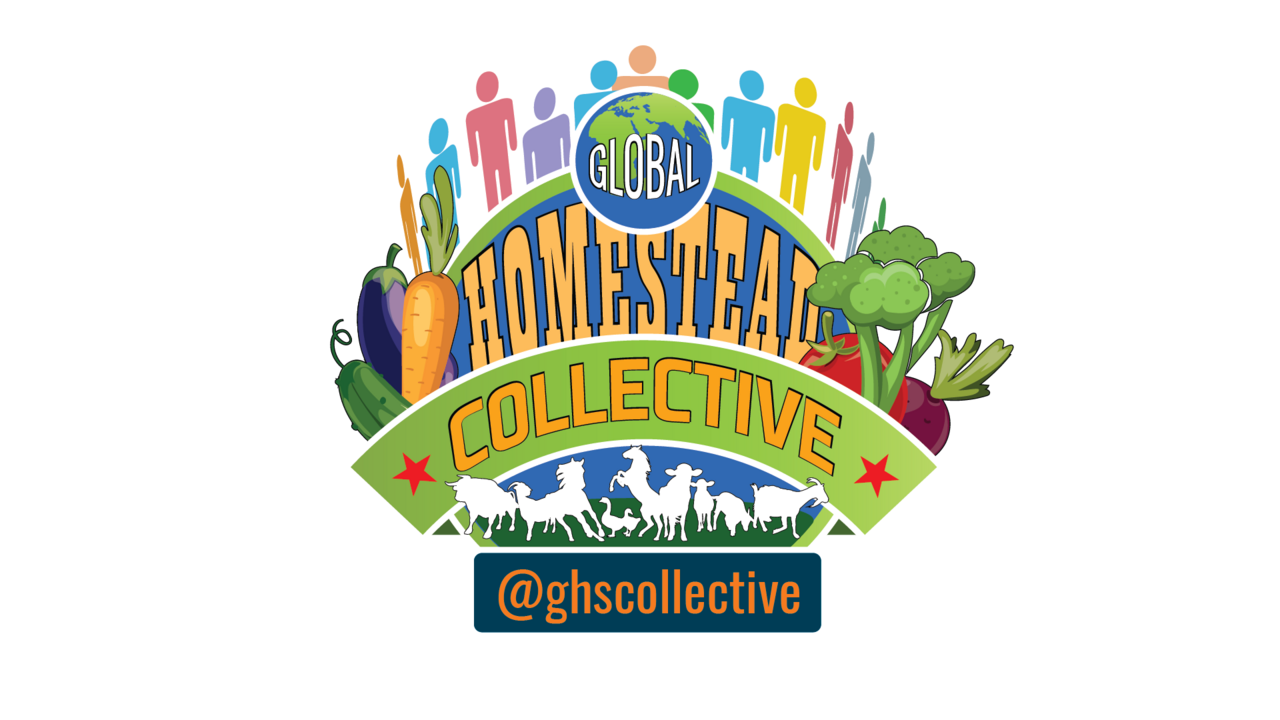 Join Us on Discord. https://discord.gg/hPJs5Rb