Ulog 101: It's Bee Balm Time
It was such a beautiful day here where I live; and considering we've had so much rain here for 2019, that it seems as though we have lake shore flooding warnings daily across the Great Lake State.
BUT... today was a rarity! NO RAIN! NO CLOUDS! Just clear blue skies, a gentle breeze and the perfect day to get some outdoor chores done finally!
So I tackled the front flower and herb garden!
Bee Balm for everyone!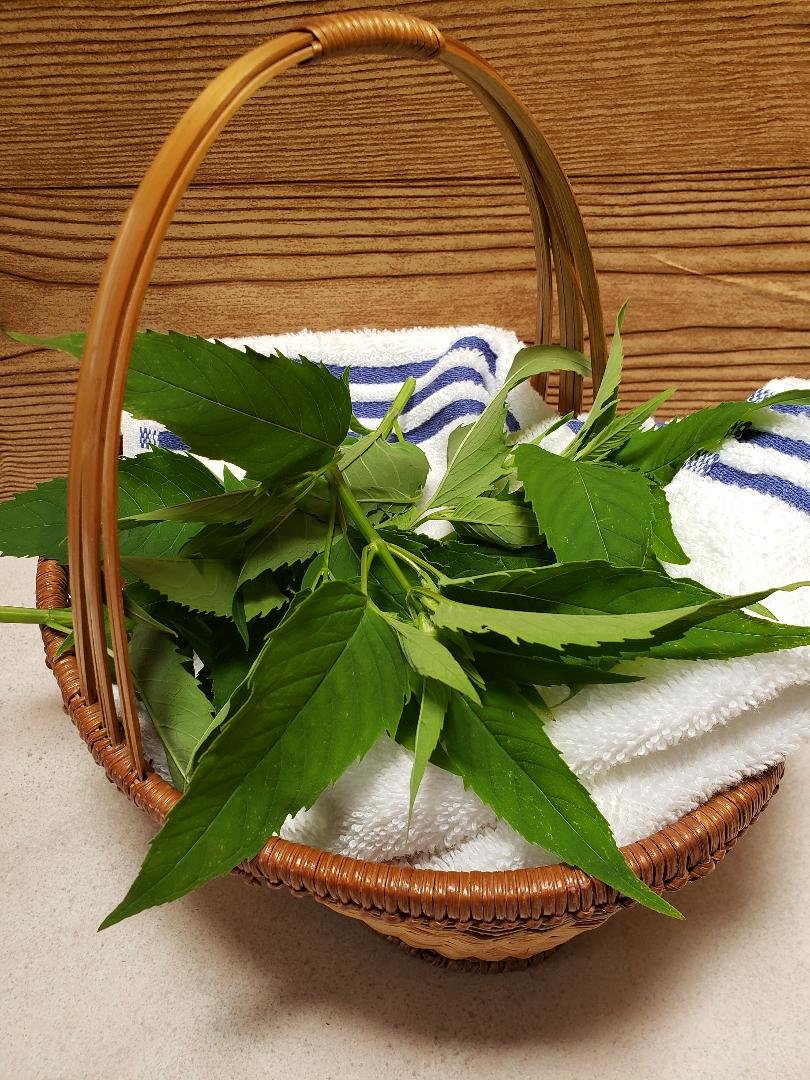 So what are my plans for the bee balm leaves? So glad you asked!
I will be making some bee balm infused oil so I can make up some salve. For this recipe, I will only be using the leaves (not the flower blossoms and petals).
I only harvested about one-third of the monstrous plant; as I want some of the flowers when they bloom later to dehydrate for my teas.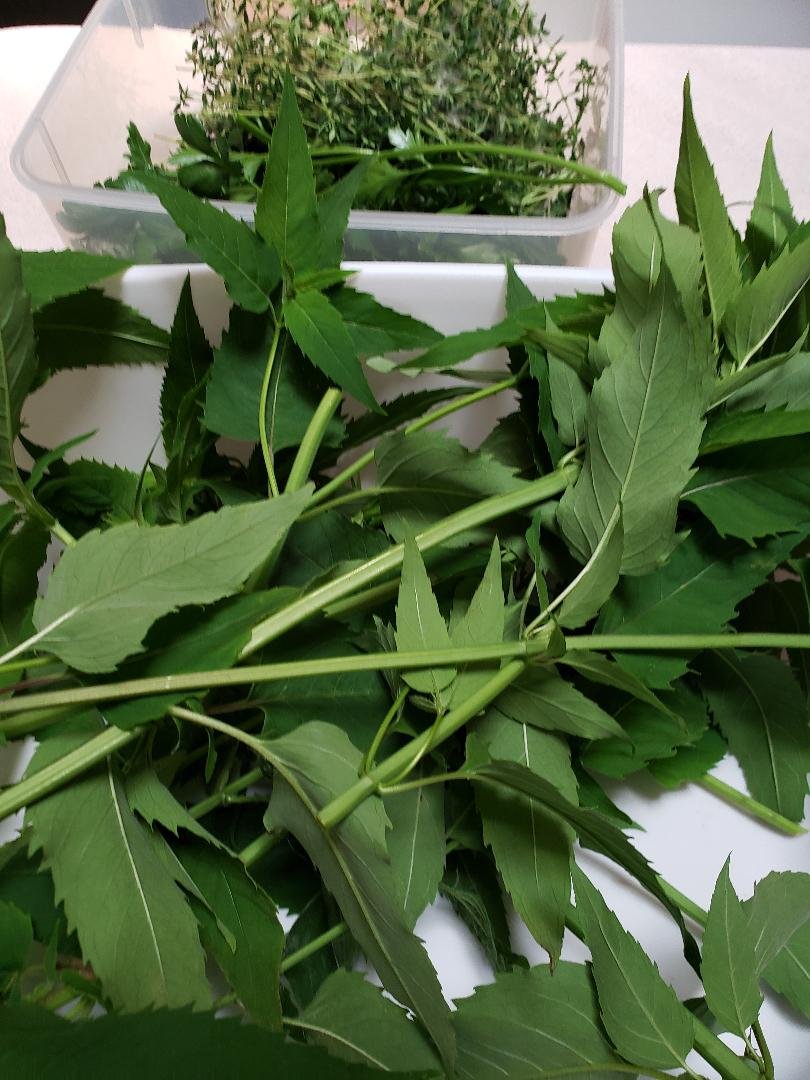 I harvested some parsley and thyme while in the greenhouse today too (picture in the bowl behind the bee balm leaves). I'll be transplanting both into the back herb garden hopefully tomorrow, but I wanted some of the herbs removed before I do the transplant.
I was so behind with the gardening chores for the last two months, but now I feel as though I am almost up to where I need to be to make this a productive year.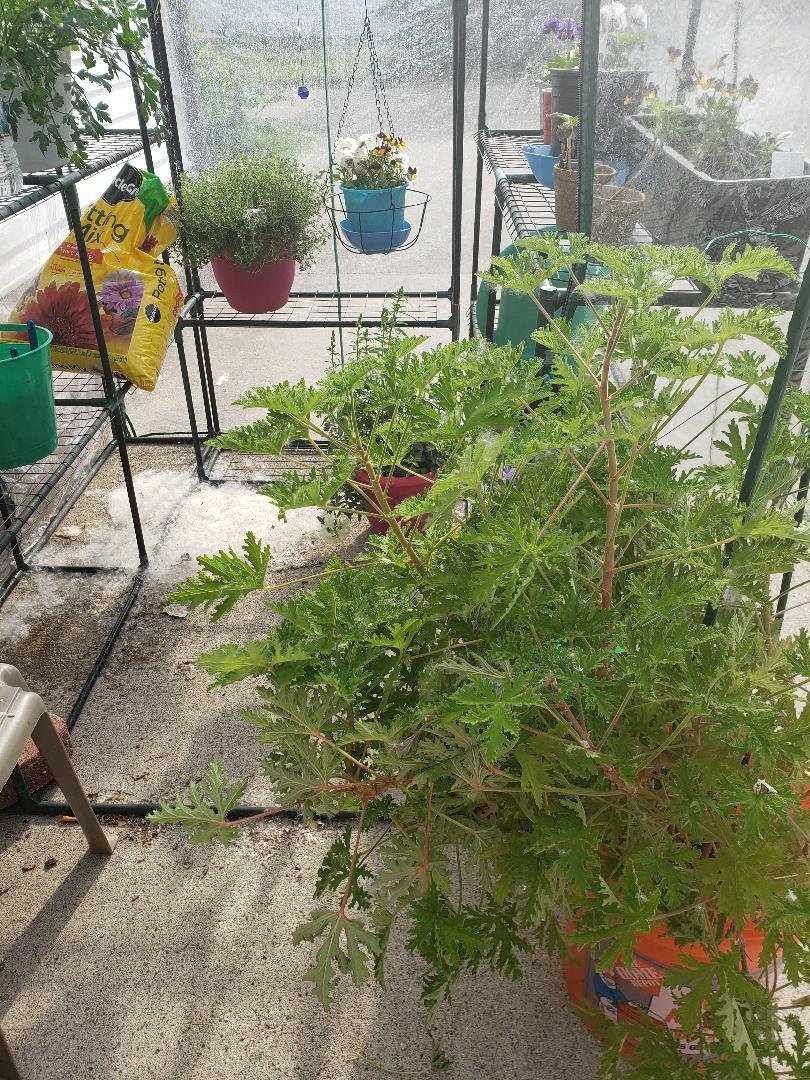 The greenhouse is slowly emptying out of the seedlings and flowers I had in there over the last month; and that DANG citronella plant that I saved from death last summer? YUP! That's it in the five-gallon bucket outside the greenhouse. If you read this post from summer you'll see how much it has grown!