FIFA reveals the 10 goals scored for Puskas 2018-19: Messi, Ibra, Quintero ...
Hello how are you friends?
I hope that on this day they are very good. This time I will talk to you about the puskas candidates
FIFA has unveiled this Monday one of the most anticipated lists every season by journalists and fans around the world: the 10 nominees for the Puskas Award for the best goal.
A mixed list in which seven male players and three female soccer players appear with the presence of great stars such as Messi, Ibrahimovic or Quintero, passing through veterans like Quagliarella (36 years old) or young promises such as Romanian Zsori (18 years old).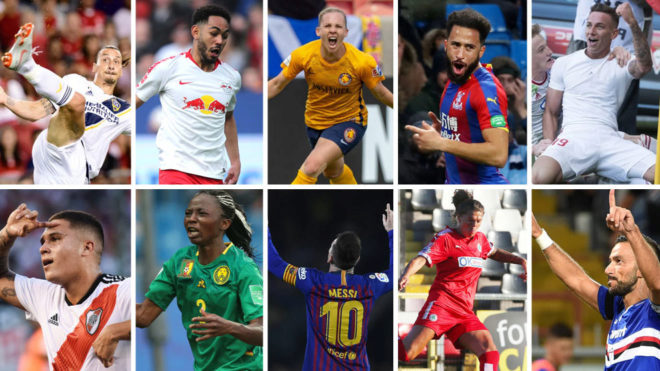 fuente
Among them are the following players:
Mateus Cunha (RB Leipzig).
Juan Fernando Quintero (River Plate).
Ajara Nchout (Cameroon).
Zlatan Ibrahimovic (L.A. Galaxy).
Lionel Messi (FC Barcelona).
Amy Rodriguez (Utah Royals FC).
Fabio Quagliarella (Sampdoria).
Andros Townsend (Crystal Palace).
Billie Simpson (Cliftonville Ladies).
Daniel Zsori (Debrecen).
until next time.
greetings and a strong hug.
Your @gohalber server says goodbye