Bad news for Neymar! Leonardo is clear: or 200 million or nothing
Hello, as all my friends are, I hope that very well. On the day of today I will tell you about the future of Neymar and it has been complicated with the news that I will share today
Neymar's solution far from getting fixed

fuente
The nightmare continues for Neymar Junior in Paris. If two days ago we knew that the PSG stopped selling its shirt in the official club store, that they had already looked for a substitute and even had already offered the number 10, yesterday we learned that Neymar trains alone, although They say he is fully recovered. He does not train with his teammates and does it apart. As a stinking player who does not seem to want anyone in Paris anymore. Although his teammates sometimes insist on saying the opposite and praising the Brazilian, it seems that in Paris they have already turned the page and everyone thinks of Neymar as the past of the Parisian team.
All, except for now, the man who is leading the player's negotiations. The, also, Brazilian Leonardo. The sports director arrived at the Parisian club this summer to live his second stage in office. He had previously been in office for 4 years until his resignation in 2013. He went to Italy where he was sports director of AC Milan last year, before receiving the call from PSG again and returning to office.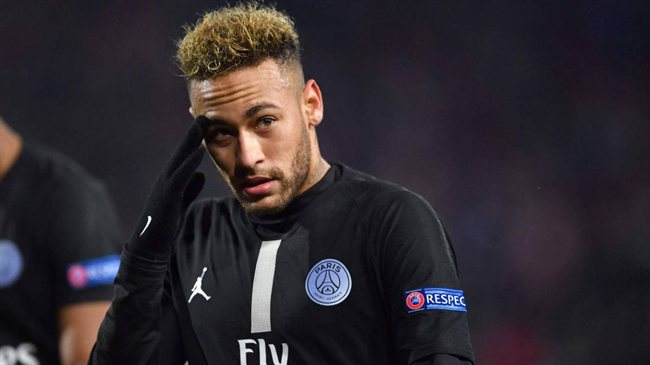 fuente
Nada más llegar ya se encuentra Leonardo con este problema en la que se ha convertido la figura de Neymar Junior. Lo que debía ser el mejor, o al menos luchar por ello, jugador del mundo, se ha convertido en un ´marrón 'que ahora debe solucionar el director deportivo de la mejor manera posible.
Ya ha reconocido negociaciones abiertas con Real Madrid y Barça. Pero de momento ninguno le da lo que pide. Quiere un total de 200 millones de euros, ya se lo ha comunicado a Neymar, para recuperar parte de la inversión. O jugadores que den el valor del brasileño. De momento ni Barcelona ni Madrid llegan a las pretensiones que quieren Leonardo y PSG y Neymar comienza a ver su futuro muy negro. Un año más en París, tal y como está la situación con la hinchada y compañeros, podría ser un palo definitiva a la carrera deportiva de Ney.
until next time.
greetings and a strong hug.
Your @gohalber server says goodbye