Co-learning experience and city exploration with the Global School in Vienna (1/2)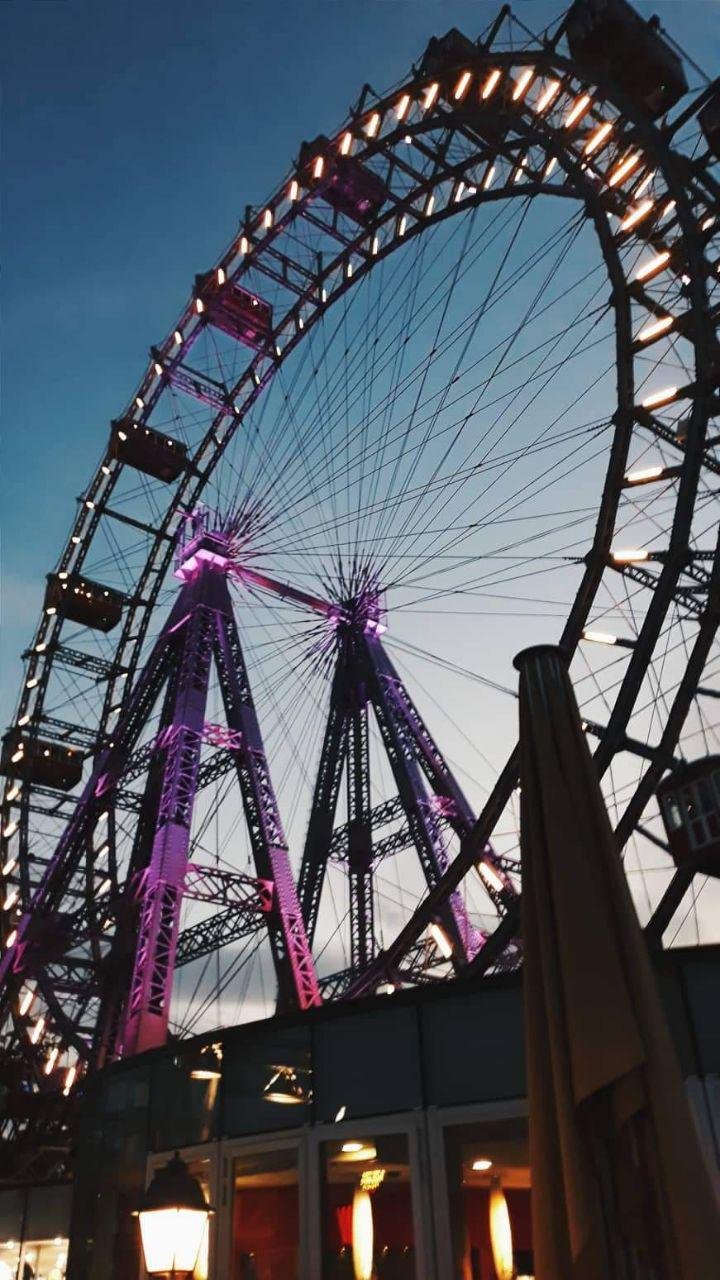 Vienna's amusement park "Prater" is one of the main symbols of the Austrian metropolis. You don't have to pay for entering, you only pay for the attraction you choose to go on. There are more than 250 attractions. We have decided to try some of them out, such as the Wiener Riesenrad and a 65-meter high ferris wheel from which you can see the entire city. For adrenaline lovers, there is also the Megablitz railway with a speed of up to 70 km per hour. We also found here classical go-karts or motor racing. We had a lot of fun and we recommend this amusement park to everyone who wants to have fun or even just relax while looking at the amazing view this park provides. There's something to like for everyone.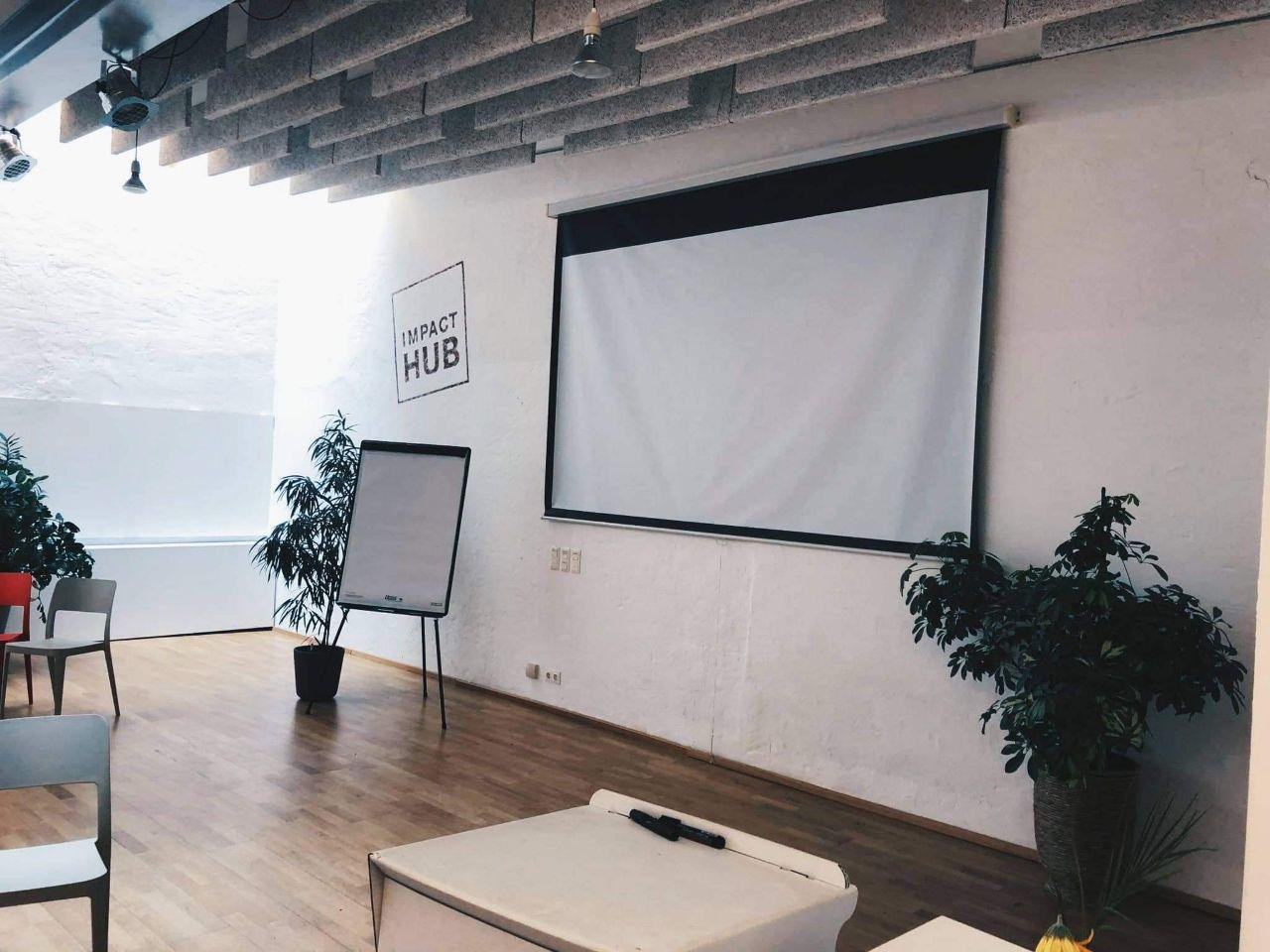 On Thursday we visited together with another group a co-working network. It is a great place for people to work on their projects especially when they like working in a nice atmosphere. You can book a table for 15€ per day or get other memberships for various prices. You can meet different people who can help and support your projects. They also cook every Thursday. There are also meetings and lectures on regular basis. The main goal is to give start-ups to people who want to make their projects come true. We were impressed by their work commitment, consistency and the desire to create something new.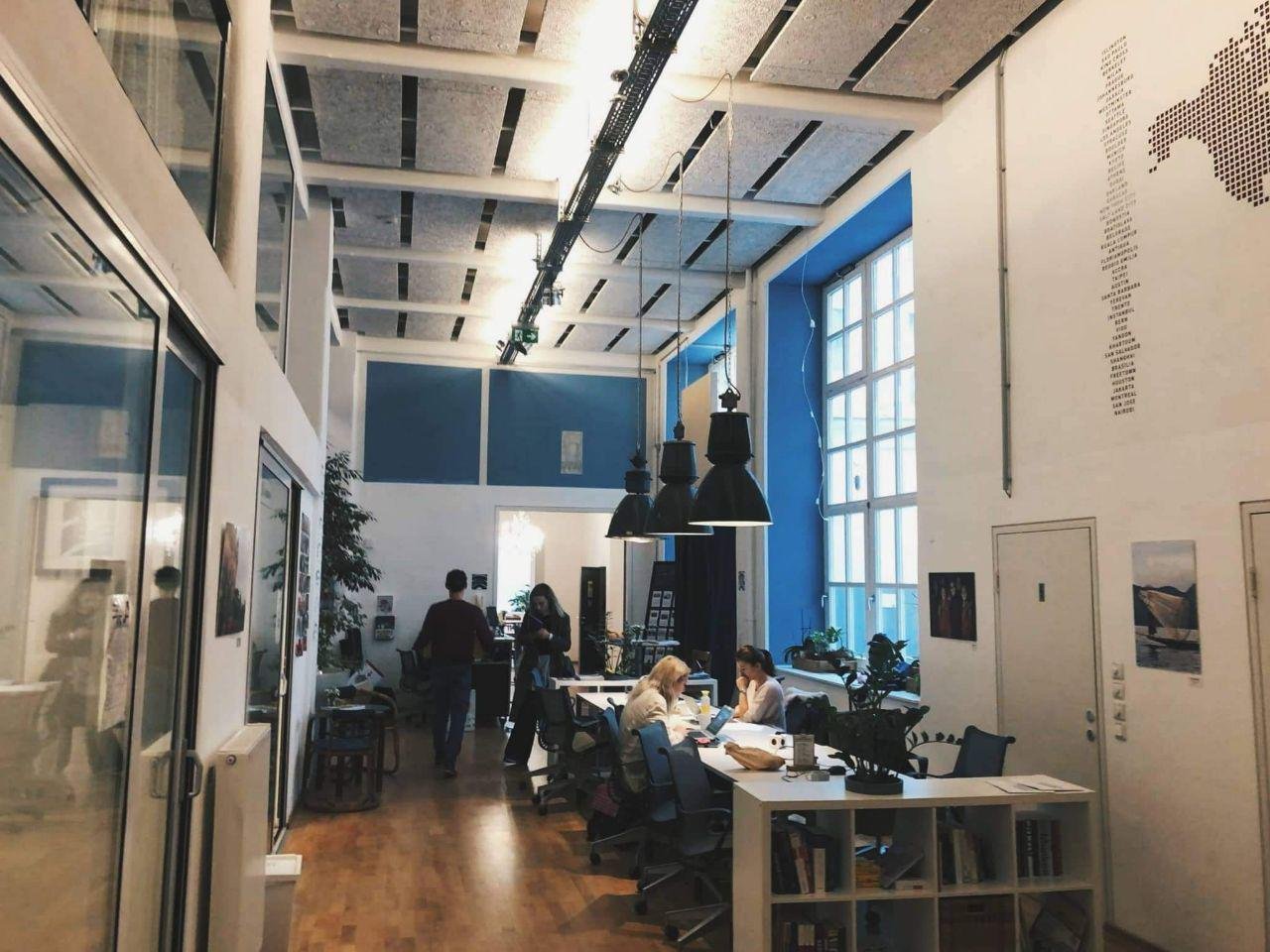 Mozart monument is located in Burggarten in the Innere Stadt district of Vienna and is dedicated to composer Wolfgang Amadeus Mozart, because he as one of many, undoubtedly deserves a memorial statue. We were pleasantly surprised by the many interesting little details that are not visible from a distance. In addition to this, there is a beautiful violin key made of flowers which looks amazing...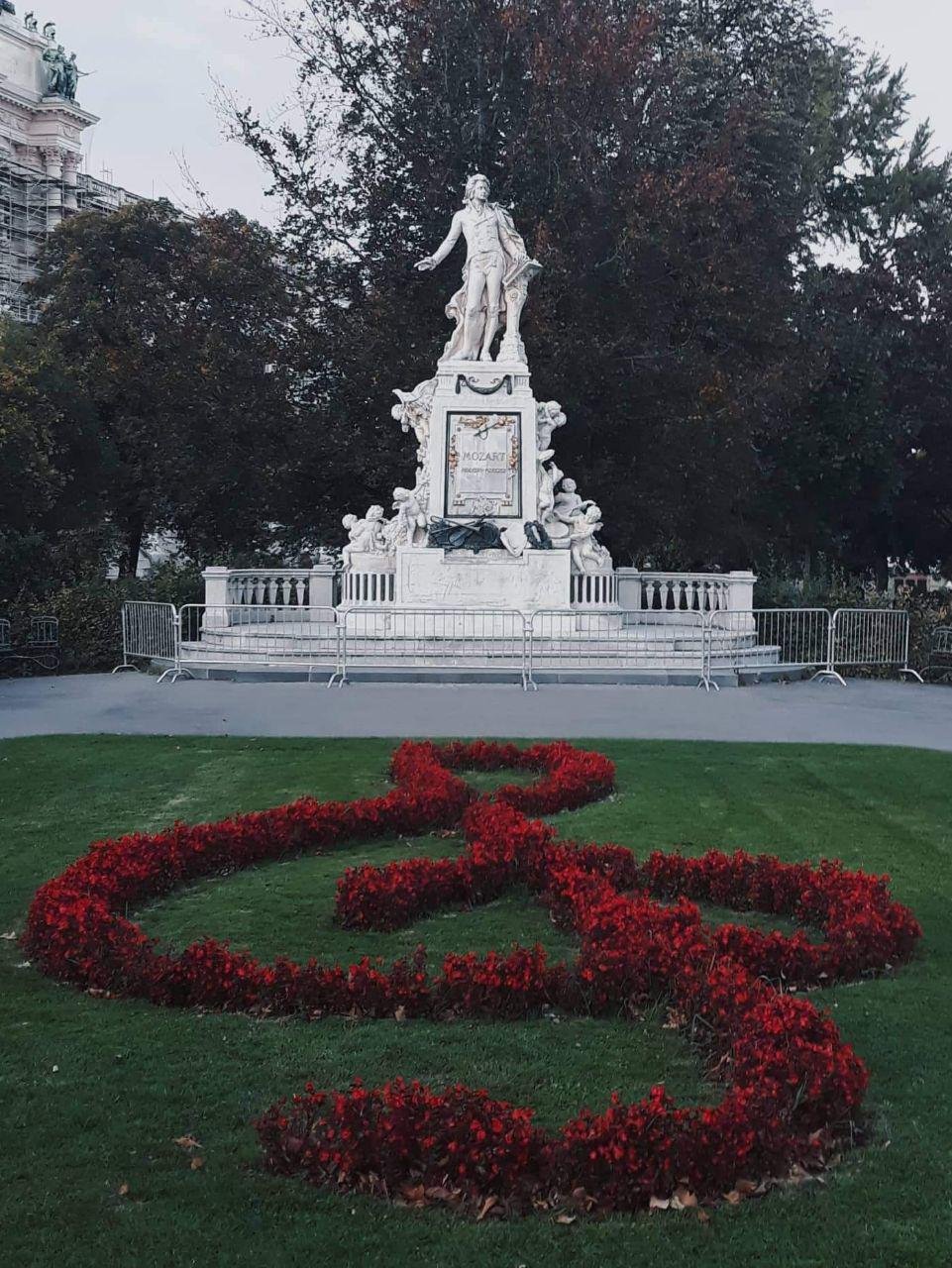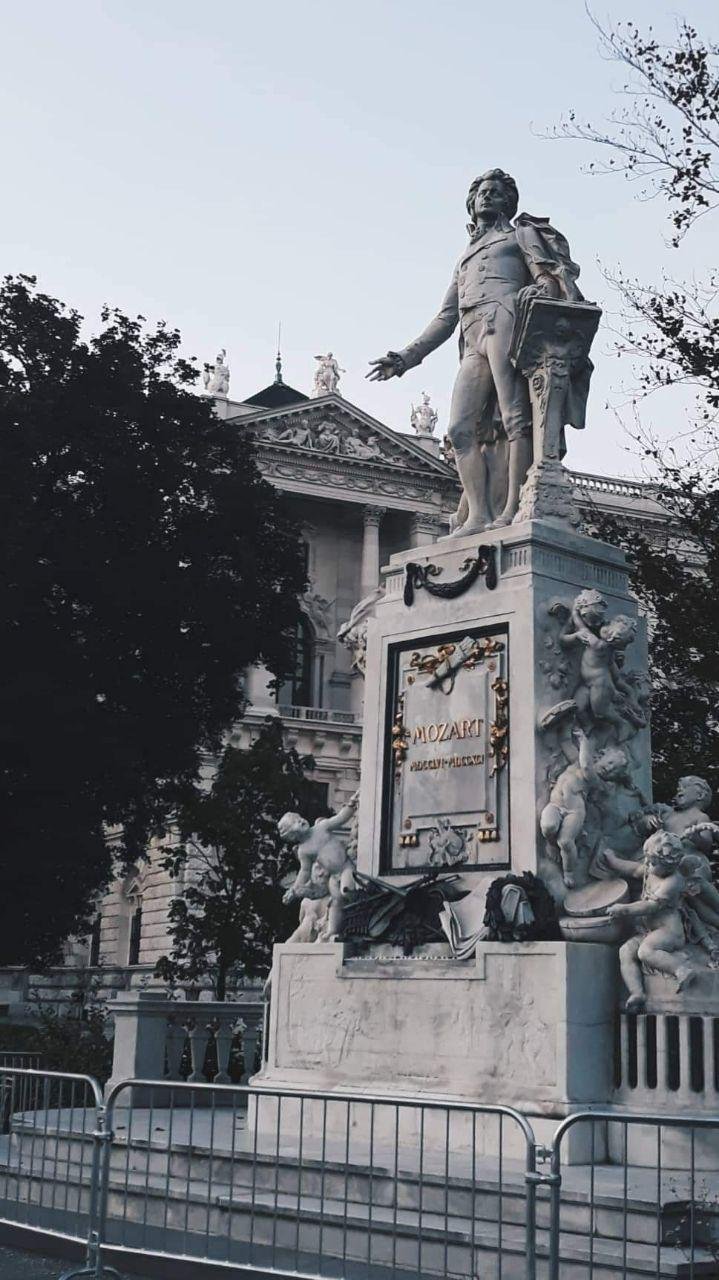 We decided to start our city walk with something unusual. It is known that for Vienna, the typical favourite food is Schnitzel, dumplings, Bratwürste and the most famous dessert "Sacher cake". So to expand our horizons in the field of cuisine, we decided to discover something not typical in this city. We visited a Korean restaurant. We were served by a friendly staff, had the opportunity to try eating with chopsticks and enjoy amazing Korean food and drinks at an affordable price. Overall we really enjoyed the nice atmosphere and we recommend this place for all Korean-food lovers out there.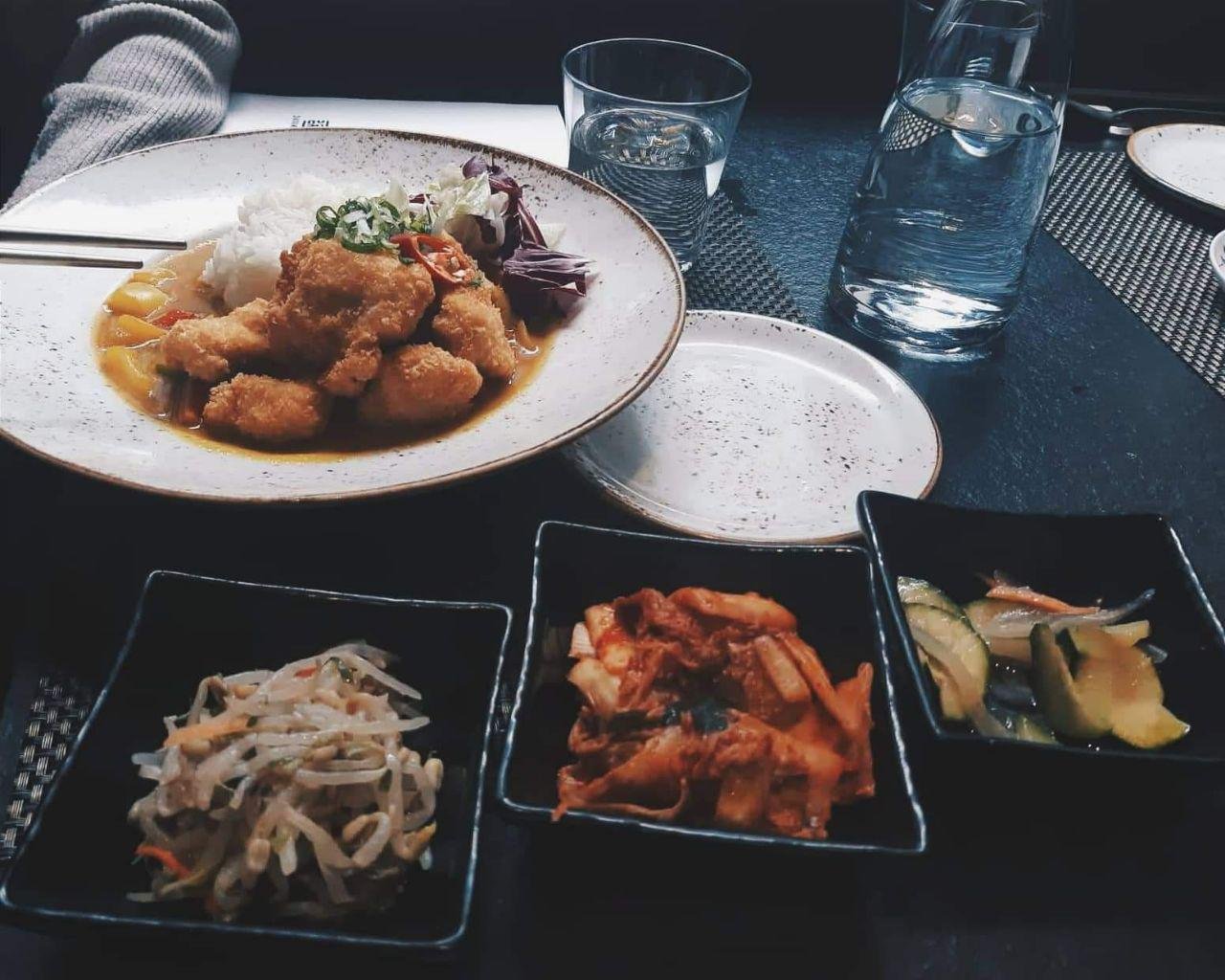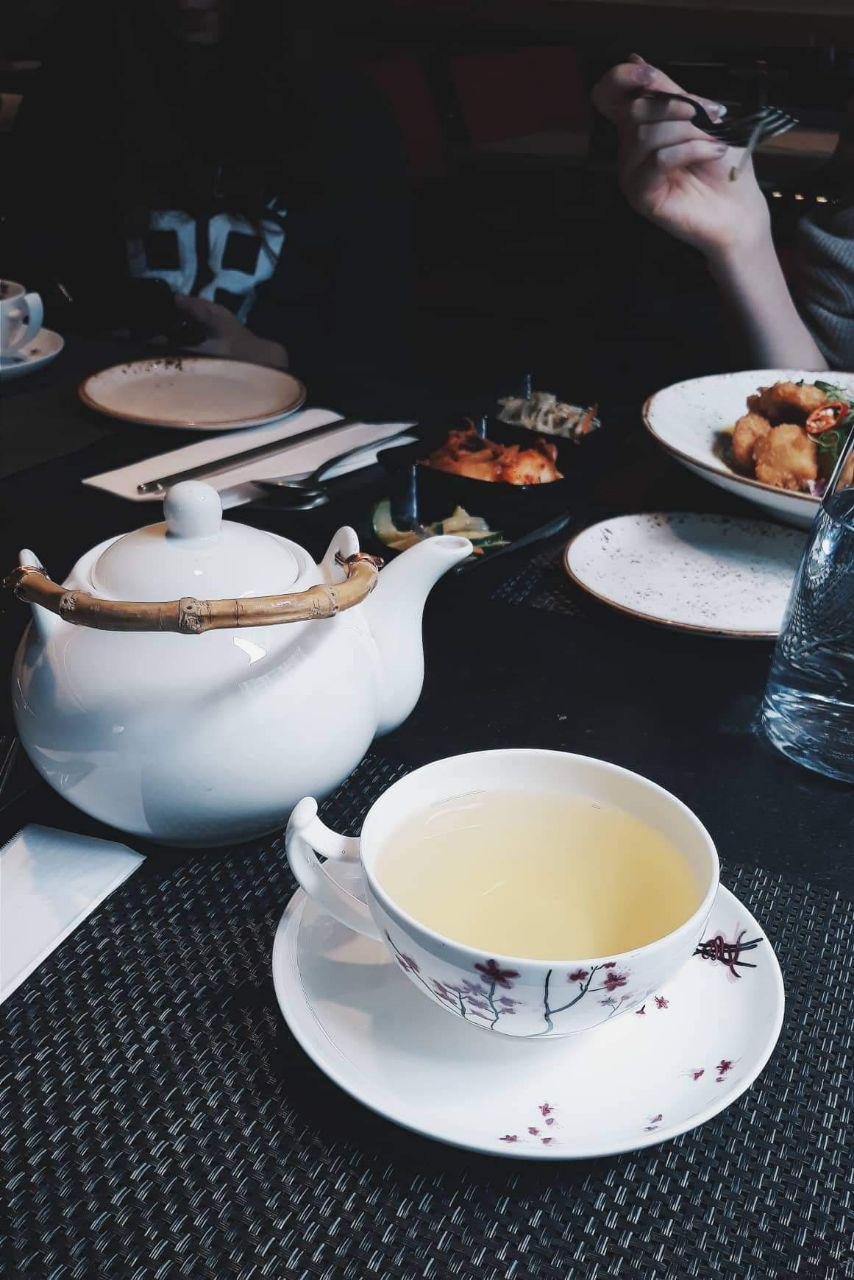 Karlsplatz is located in the center of the first Viennese district. There is a lot to see because there are many beautiful churches, for example Karlskirche. There is also a concert hall called Musikverein, which was built in the 1870. We took a subway which is located near the church to get to Karlskirche. It is a pleasant place to relax and usually there are concerts during the summer.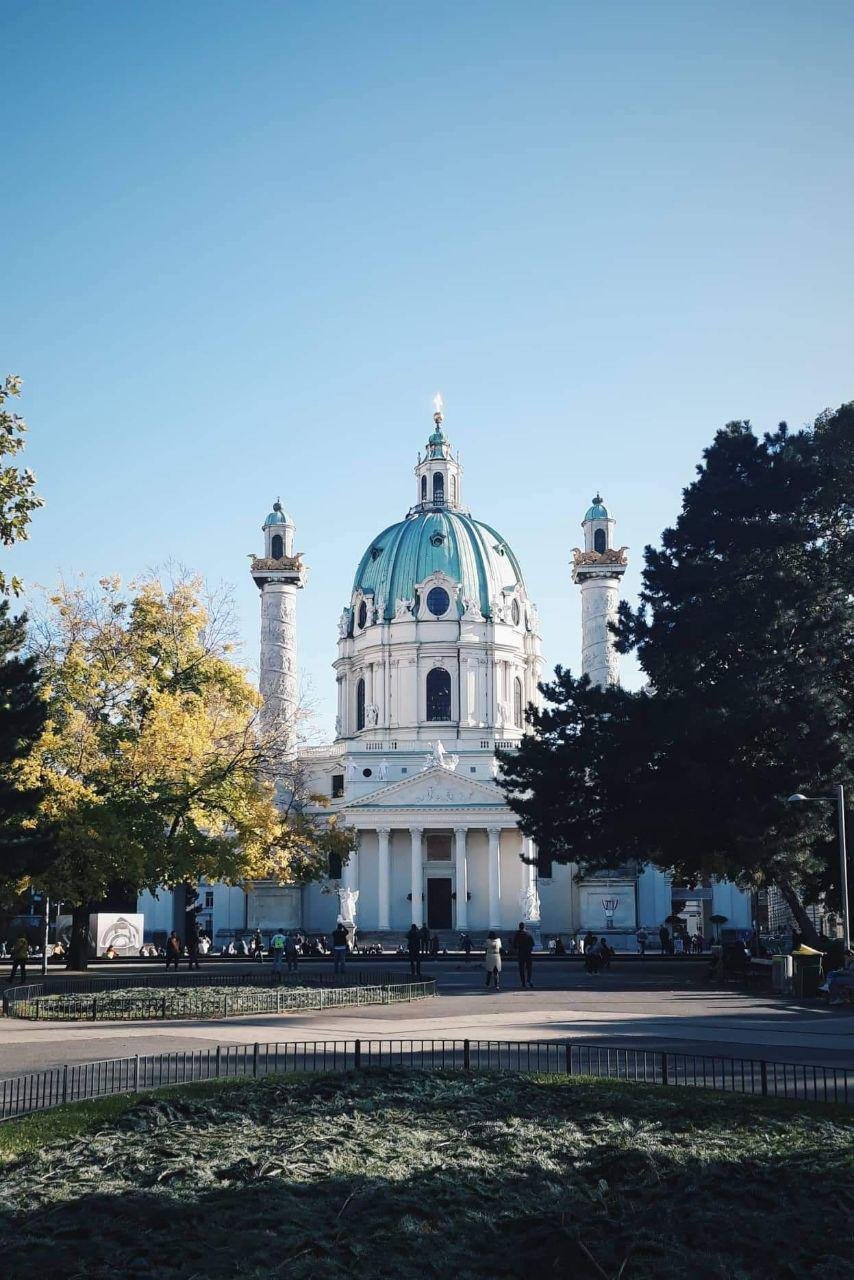 There are various museums around the square of Maria Theresia. For example, Kunsthistorisches Museum, Naturhistorisches Museum, MuseumsQuartier, Leopold Museum or Mumok. Every single one is different and special in it's own way. We decided to visit the Naturhistorisches Museum, because we wanted to learn more about the nature that surrounds us. The museum was neatly divided into sectors. We walked down the path of evolution, from minerals, reptiles and mammals to humans. We have broadened our horizons with the diversity of nature. This museum is a great place for not only students and teachers but also for parents and their kids because there are a lot of interesting things to learn. You can never get tired of this museum because there's always something amazing to see.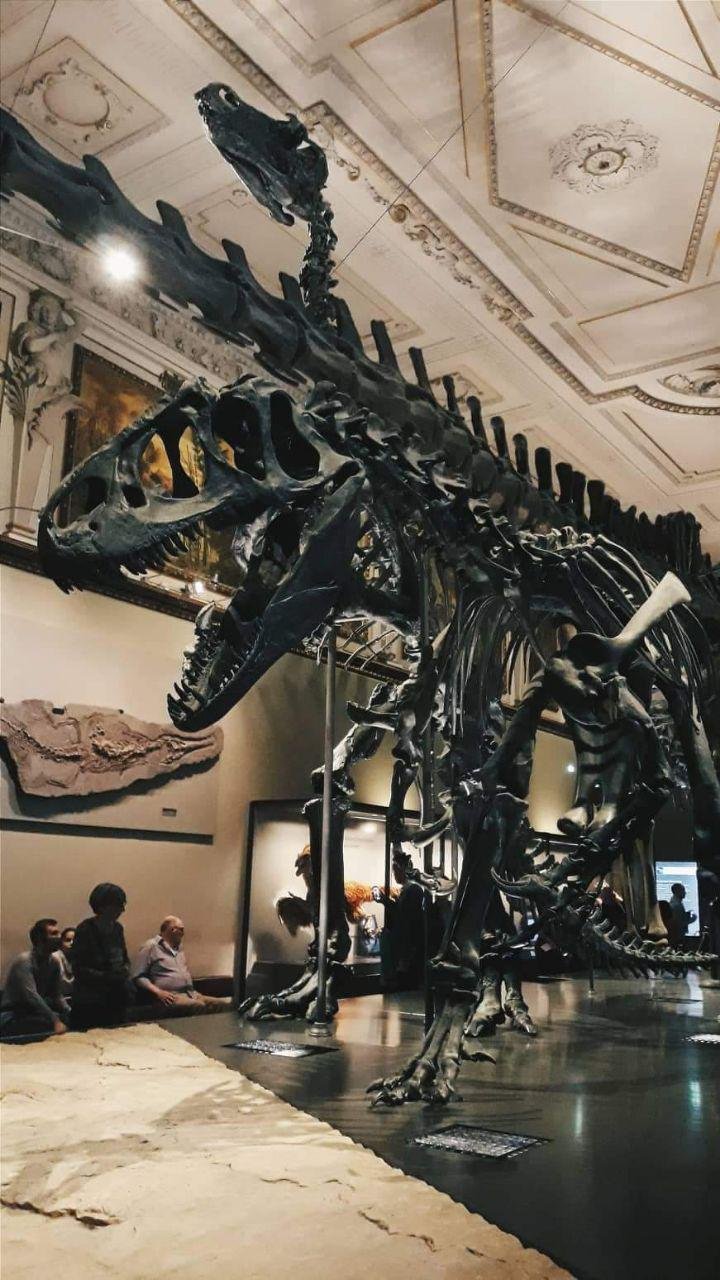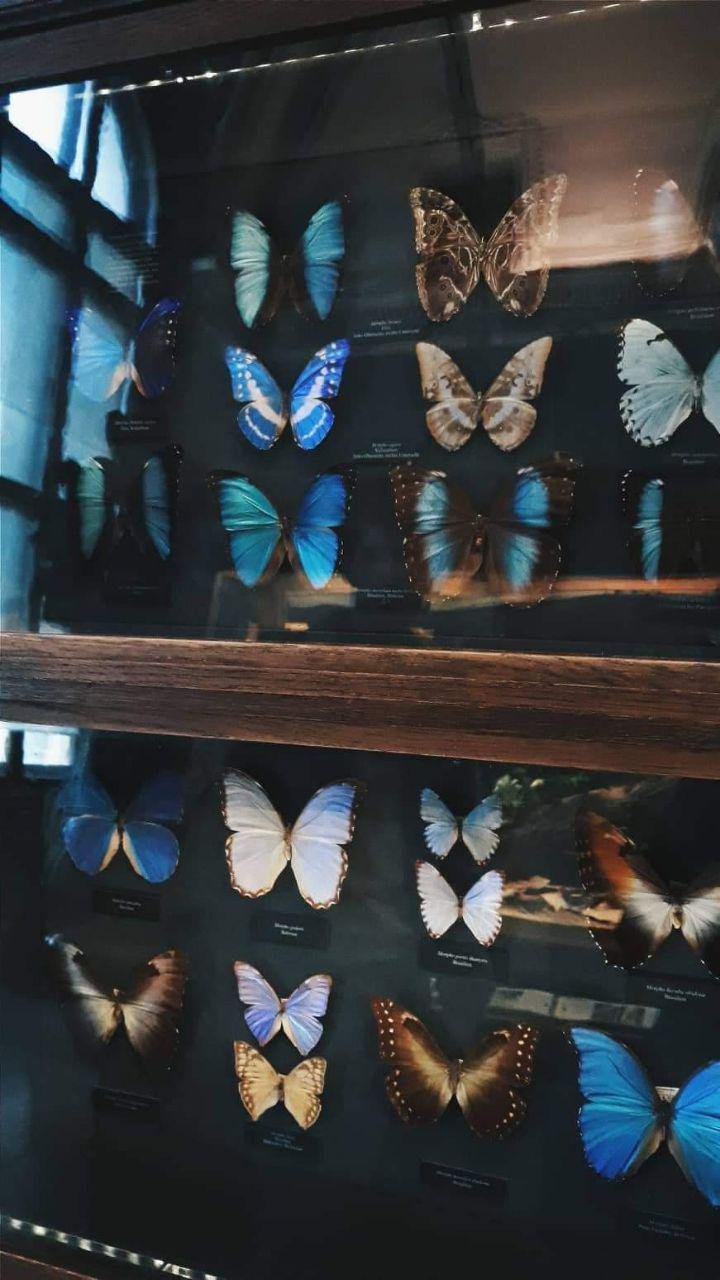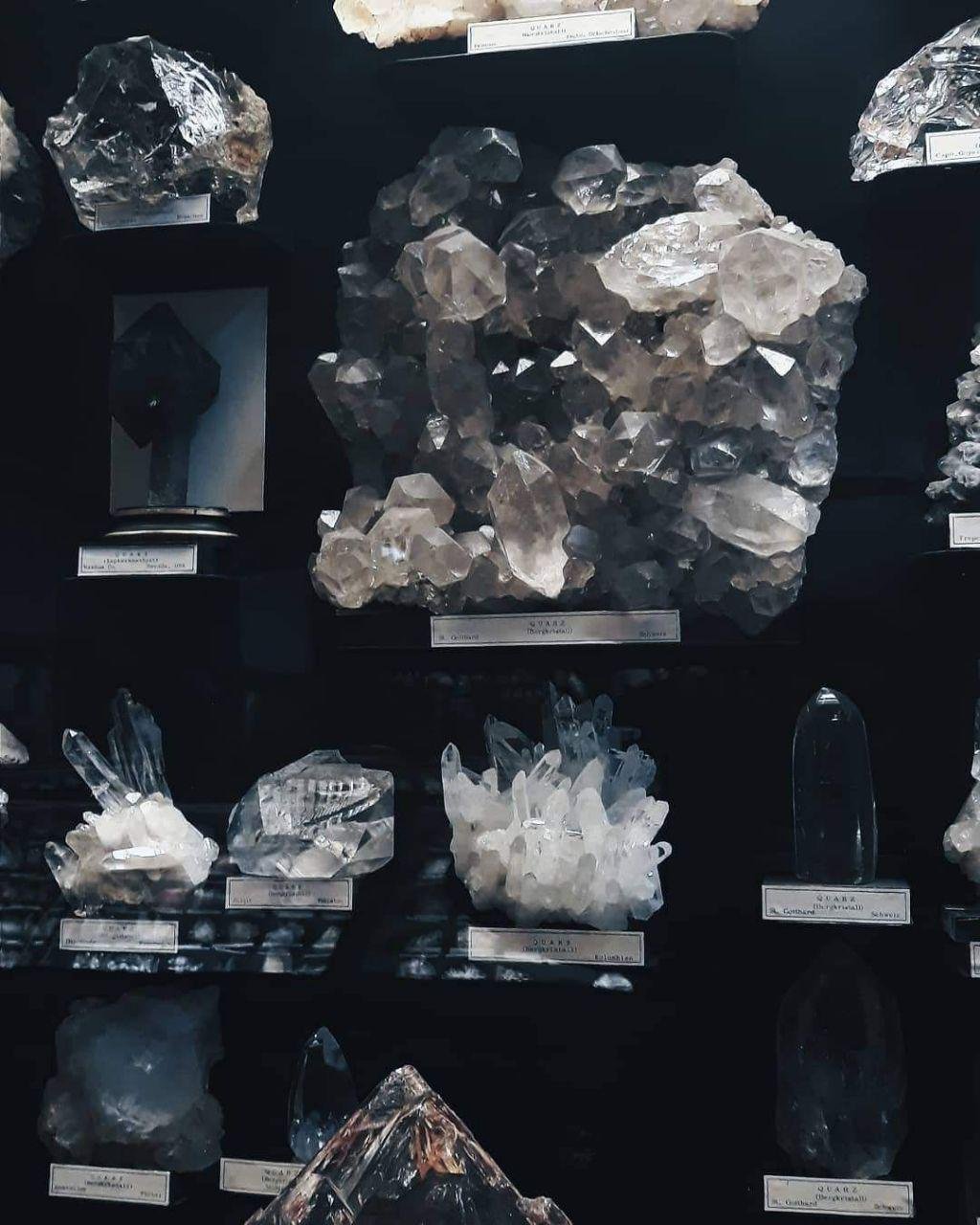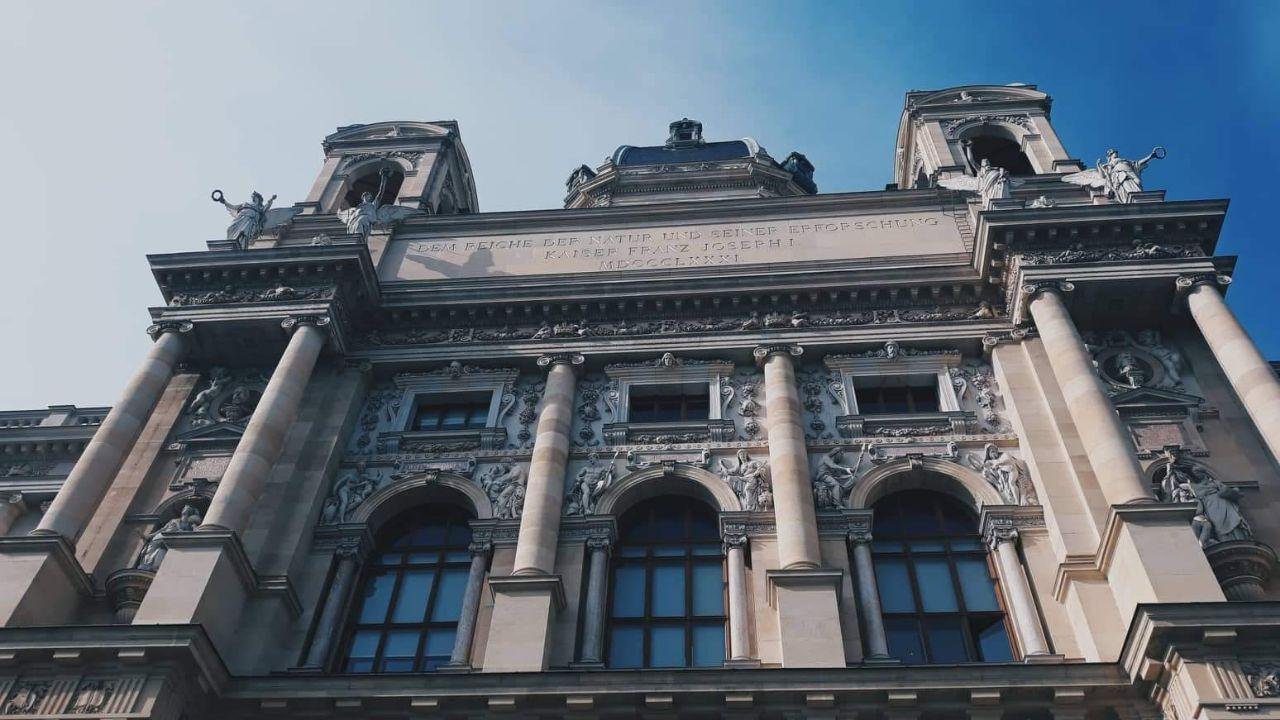 Schönbrunn
The highlights of our visit was the magnificent Schönbrunn Castle, because it is one of the most popular tourist attractions in Vienna. We were amazed by the huge and beautiful area and despite the bad weather it still took our breath away. You should not by any chance miss visiting this castle. There are many attractions around the castle that can please everyone. For example: Gloriette, beautiful gardens, the oldest zoo in the world, playground, labyrinths, etc ... You can also have a ride in a train that drives around the area. Just have a look into the private state life of the famous Habsburgs family accommodations. We recommend visiting this castle.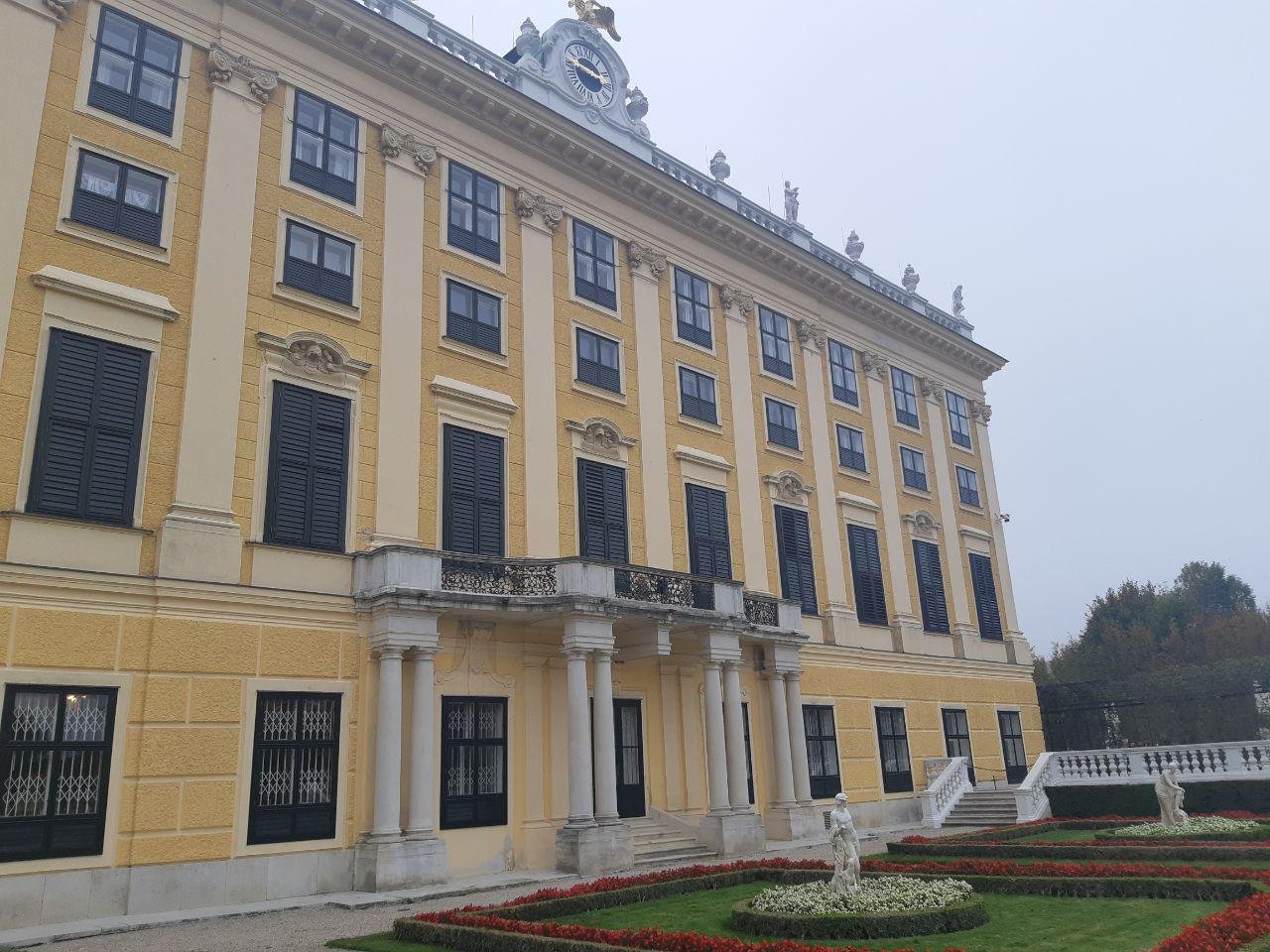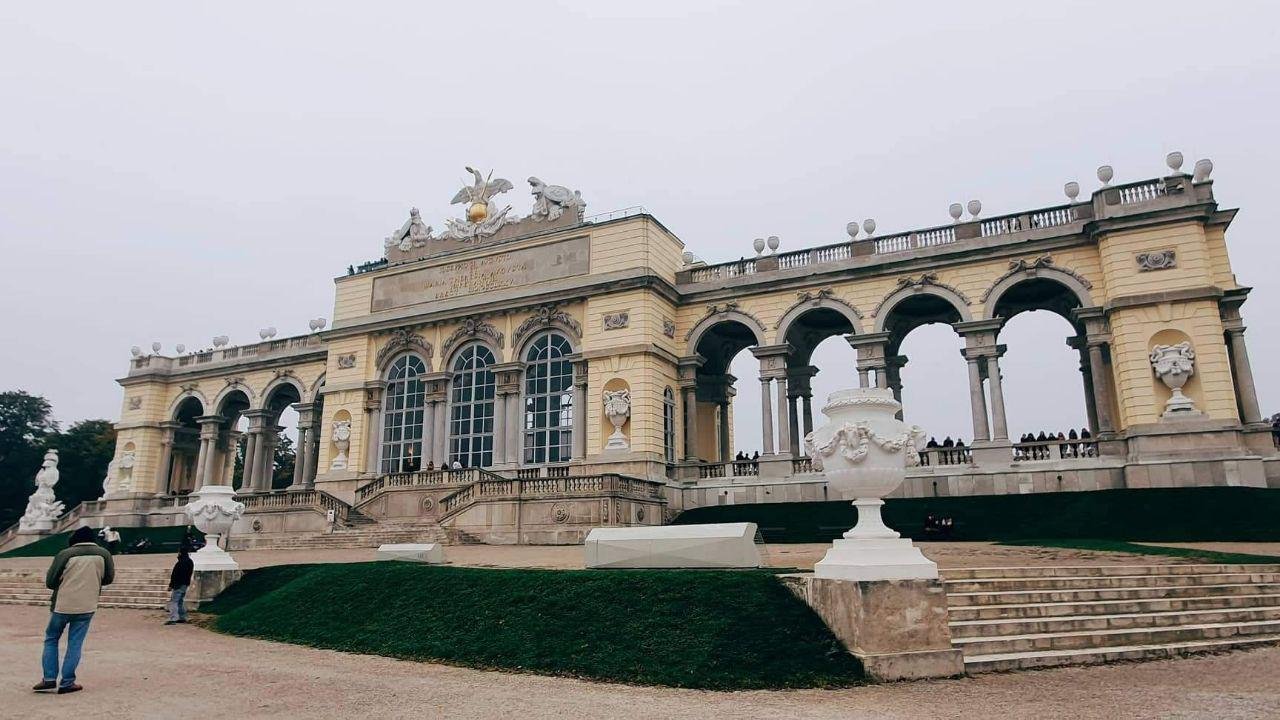 Thank you for your attention and support!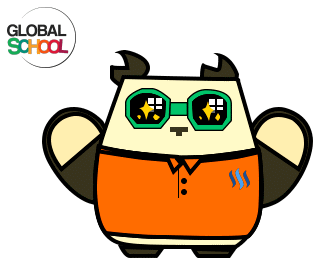 Authors and Photographers: Greta Hanusova, Maria Szokeova, Alex Agocs, Kristina Kotova, Egon Nemeth
Mentor: Christoph @manncpt Hosting organisation: @opt2o