:: VEIL :: Crypto's Next Generation Privacy Coin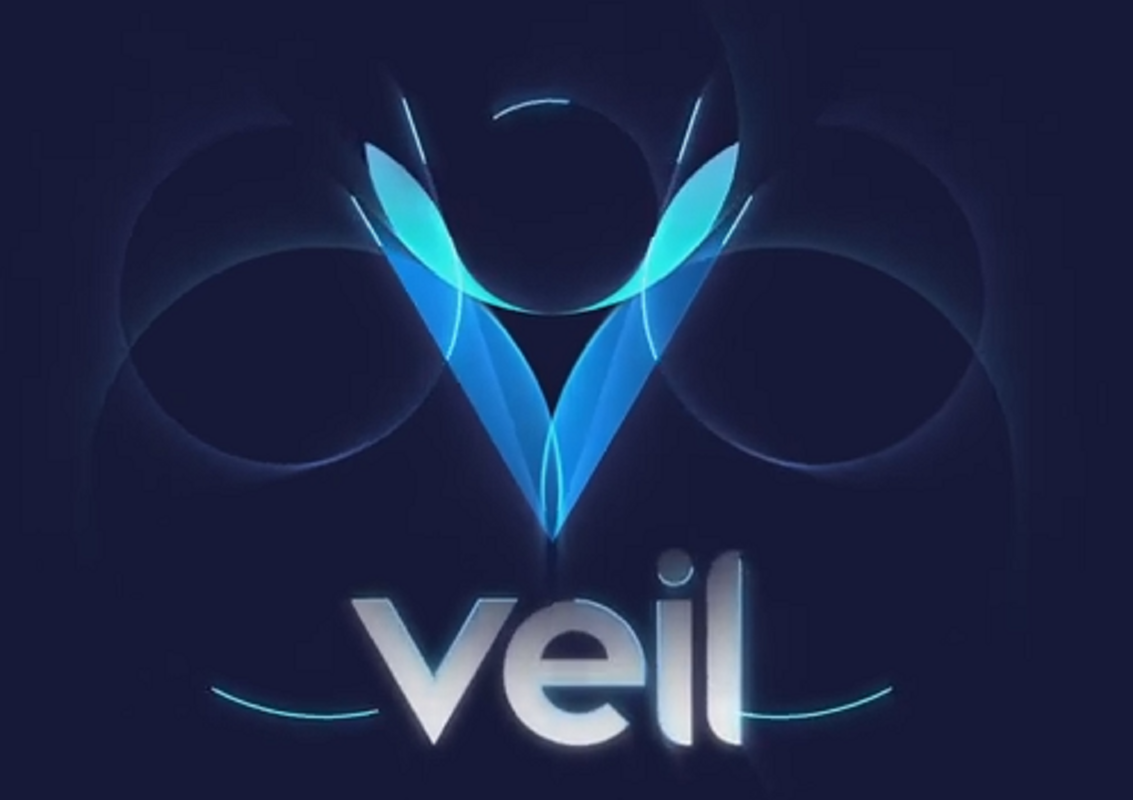 ---
The one project that should be on the radar of any crypto investor or user is - VEIL. This coin brings back the original goal and dreams of Cryptocurrencies by getting the heart of the issue - "Privacy".
VEIL plans to integrate the best technology in cryptocurrency to promote privacy and anonymity for seem-less confidential transactions.
Introduction Video
https://veil-project.com/
Veil is privacy focused to the core and represents the ultimate cryptocurrency through implementing the best anonymity protocols available making it truly - "Privacy Without Compromise" and "always ON anonymity"
ZeroCoin Protocol
Ring Confidential Transactions (RingCT)
BulletProofs
X16RT Mining Algo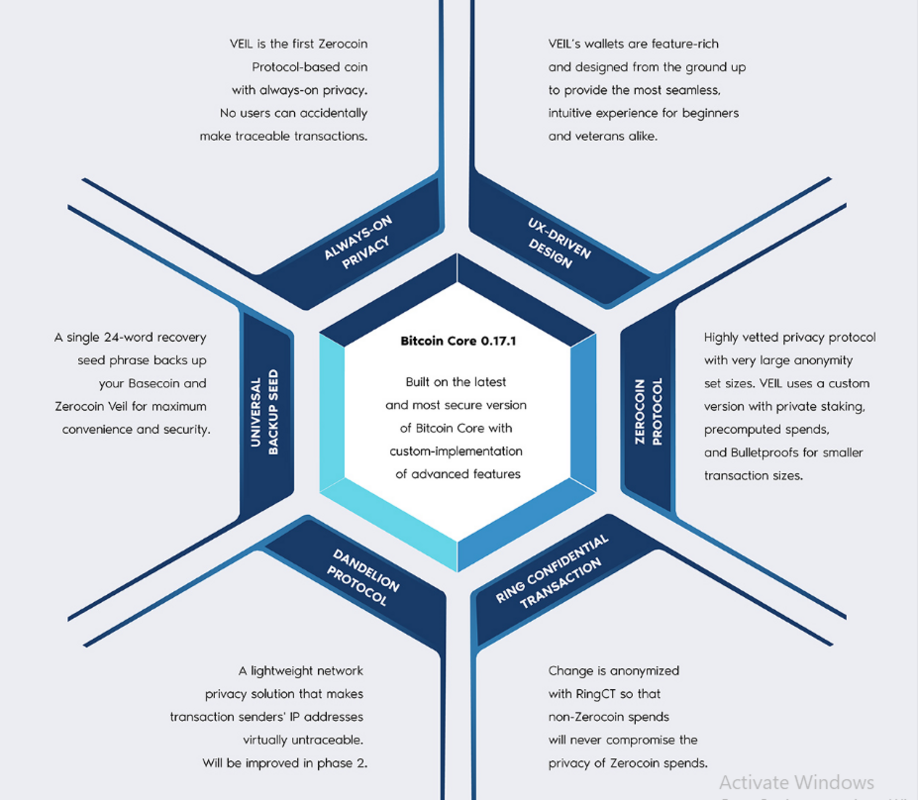 Along with it's very own blockchain and an eazy-to-use personal wallet you can get on github HERE
VEIL has the best practices in privacy technology available with great currency specifications for transactions.
Bitcoin Core Base
60 second block-times
Anti-Asic mining algo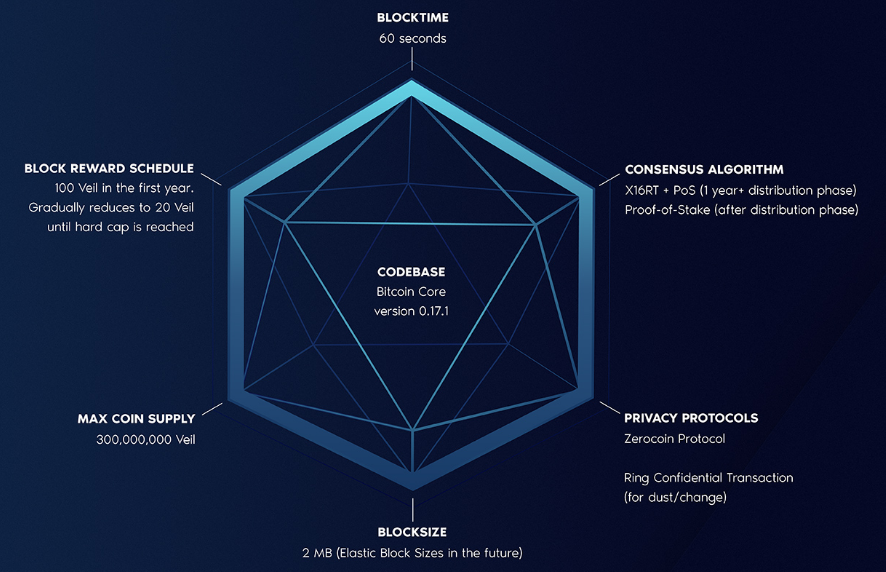 ---
---
VEIL also brings back a word many have forgotten when investing into cryptocurrencies
Fair Launch.
The past couple years has brought about the "Initial Coin Offering and "Token Sales". The vast myriad of these piggy-backing ERC20 Tokens have essentially destroyed the concept of "Fair Launch" into a Pre-ICO hype and Post-ICO dump where manipulation and new-user destruction is almost a guarantee.
Aren't You Sick to Death of ICO's?
I know I am. Too many worthless "Tokens" crowding out the real projects with potential. Real projects that represent the true vision of Crypto. This is what drew me to VEIL and quite honestly, this project is a breath of fresh air to anyone that has watched the ICO phenomenon run its course.
Because Veil is different
VEIL Launched in January 2019, had NO ICO and is currently in the process of a fair launch hybrid POW Mining and Staking period. There is a high enough initial coin emission and low enough difficulty that anyone interested can get there piece and begin staking rewards.
During the first couple years - the coin emission will be at the highest levels with quite the dramatic decrease, so right now is the most opportune time to be mining along with staking.
Here is the detailed coin distribution model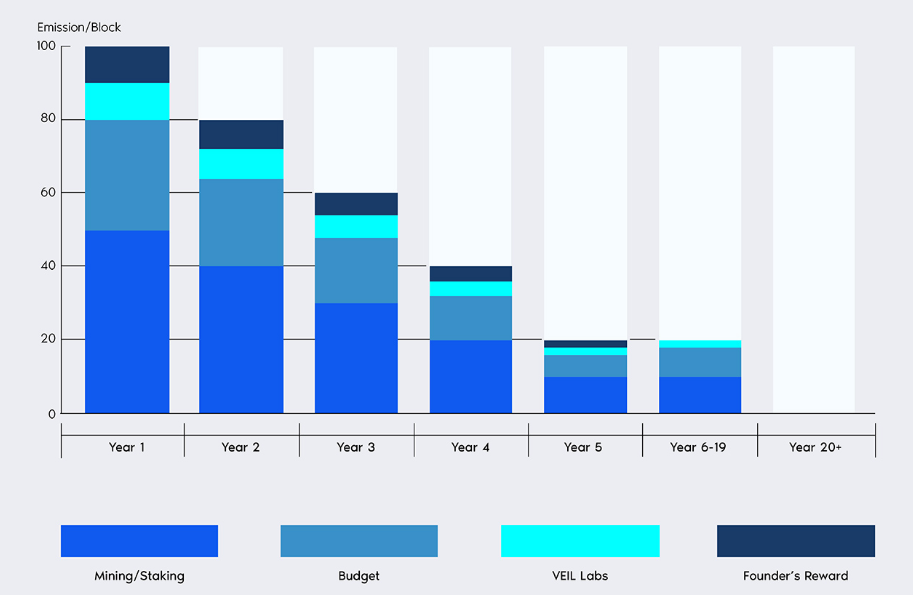 ---

---
Currently there is ~12 million coins and the first year will mint about 53 million with a total cap of 300 million, so there is plenty of time early on to get your fair share of VEIL.
Interested in Mining VEIL?
VEIL uses the new modified algorithm X16rt and can be mined at the pools
Veilmine - https://veilmine.com/
Suprnova - https://veil.suprnova.cc
Not a Miner?
VEIL is trading at these exchanges
Vinex: https://vinex.network/market/BTC_VEIL
STEX: https://app.stex.com/en/basic-trade/pair/BTC/VEIL/1D
Graviex: https://graviex.net/markets/veilbtc
Once you get yourself some Veil coins - Make sure to begin staking!
---
The other interesting fact is that this project has some very serious investors and long term cryptocurrency users behind the scenes. I am uniquely drawn to this project as being in the early stages of creating a serious competitor for the leading "privacy" focused coins like XMR - This has the makings to be one of the top100 crypto's in the next couple years. As a personal note - watching coins like Lisk and Waves become top crypto coins really has me believing VEIL is the next big thing and has the potential to make some splashes in the overcrowded crypto economy.
I don't want to twist your arm with relentless shilling - Just you heard it here first - when that day comes and you see a coin named VEIL high up on CoinMarketCap - The opportunity was now.
For more details and technical information - Visit these great sources
Website: https://veil-project.com/
Discord Server: https://discord.veil-project.com/
BitcoinTalk Announcement Thread: https://bitcointalk.org/index.php?topic=5065331.0
Telegram: https://t.me/VEILProject
---

---
---
BitcoinTalk user: Mr.Ease
User link: https://bitcointalk.org/index.php?action=profile;u=803528
Veil Basecoin Address: bv1qyk8styu0d7k06vwhw3pvkp5kefdqdr5auun5w5
Follow Me for Upcoming Token Sale Information