How much did the military spend yesterday? $1.5 billion
geke
70
5 months ago
Busy
3 min read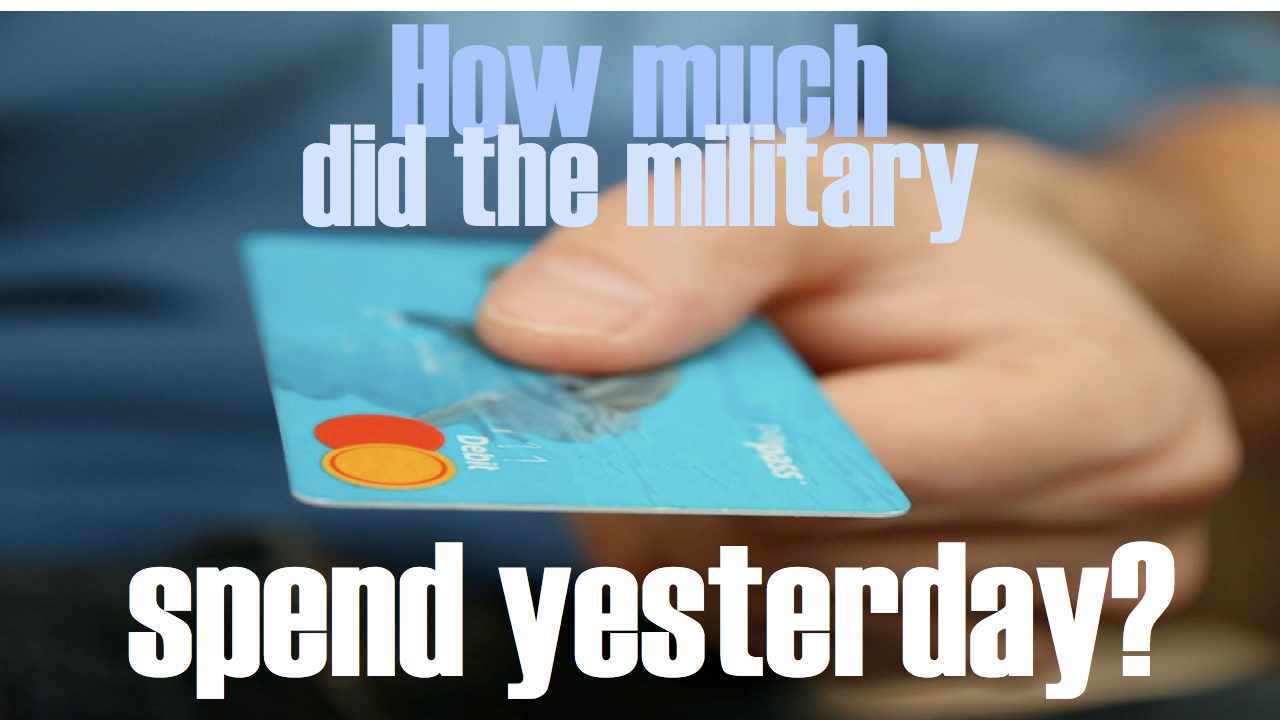 Booz Allen Hamilton (BAH) was one of eight companies to receive a multiple award for analytical and technical services for the Secretary of the Air Force's Concepts, Development, and Management Office. It's impossible to know how much of the $950 million BAH will garner, but the amount listed below is one-eighth of the total award.
Also, the award to Alliant Techsystems Operations is listed below under Northrop Grumman because Alliant is its wholly-owned subsidiary.
Yesterday's breakdown:
BAE: $148,271,911 (1 modification)
Boeing: $30,880,590 (1 contract)
Booz Allen Hamilton: $118,750,000 (1 partial contract)
General Dynamics: --
Lockheed Martin: --
Northrop Grumman: $10,640,798 (1 modification)
Raytheon: $25,493,505 (1 contract)
September to-date totals:
BAE: $624,201,574
Boeing: $153,815,915
Booz Allen Hamilton: $286,765,526
General Dynamics: $328,464,069
Lockheed Martin: $496,880,935
Northrop Grumman: $127,139,175
Raytheon: $585,282,993
This information is provided to highlight just how much taxpayer money is spent, per day, to enrich companies participating in the military industrial complex. The idea that our economy requires a governmental redistribution of wealth from individual taxpayers to large corporations that are friendly and well-connected to government came from the Keynesian argument for demand "stimulus" -- that our economy's health depends on higher and higher levels of spending. For this reason, personal saving is discouraged and often penalized by the government. But because individuals still tend to follow personal incentives to save, the Keynesian argument remains in effect: that government should spend money the public is reluctant to spend through tax-and-spend policies.
---
Below are the contracts awarded by the Defense Department
September 18, 2019
totaling $1,523,290,816
Recent record daily spending: $17 billion on August 5, 2019
Air Force - $1,119,411,019
Altamira Technologies (McLean, VA), Booz Allen Hamilton (McLean, VA), Deloitte Consulting (Arlington, VA), Fulcrum IT Services (Centreville, VA), ManTech Advanced Systems International (Herndon, VA), MCR Federal (McLean, VA), Novetta (McLean, VA), SAIC (Reston, VA) $950,000,000
Range Generation Next (Sterling, VA) $122,345,824
Thales Air Traffic Management (Clarksburg, MD) $21,818,801
L3 Harris Technologies (Colorado Springs, CO) $12,880,167
M1 Support Services (Denton, TX) $12,366,227
Navy - $216,749,968
J Walter Thompson d/b/a Wunderman Thompson (Atlanta, GA) $79,169,854
Boeing (St. Louis, MO) $30,880,590
Raytheon Missile Systems (Tucson, AZ) $25,493,505
Forcepoint Federal (Salt Lake City, UT) $13,462,622
SCI Technology (Huntsville, AL) $13,345,676
Alliant Techsystems Operations (w-o-s of Northrop Grumman Innovation Systems) Northridge, CA $10,640,798
MBF Architects PA (New Bern, NC) $10,000,000
Bell Helicopter Textron (Ft. Worth, TX) $9,179,045
Weldin Construction (Palmer, AK) $8,374,300
Frawner Corp. (Anchorage, AK) $8,114,000
Meggitt Defense Systems (Irvine, CA) $8,089,578
Army - $175,687,411
BAE Systems Land & Armaments (York, PA) $148,271,911
Knight Construction & Supply (Deer Park, WA) $18,326,100
Affolter Contracting (La Marque, TX) $9,089,400
Washington Headquarters Services - $11,442,418
Johns Hopkins University Applied Physics Lab (Laurel, MD) $11,442,418