How much did the military spend yesterday? $2.4 billion
geke
70
5 months ago
Busy
3 min read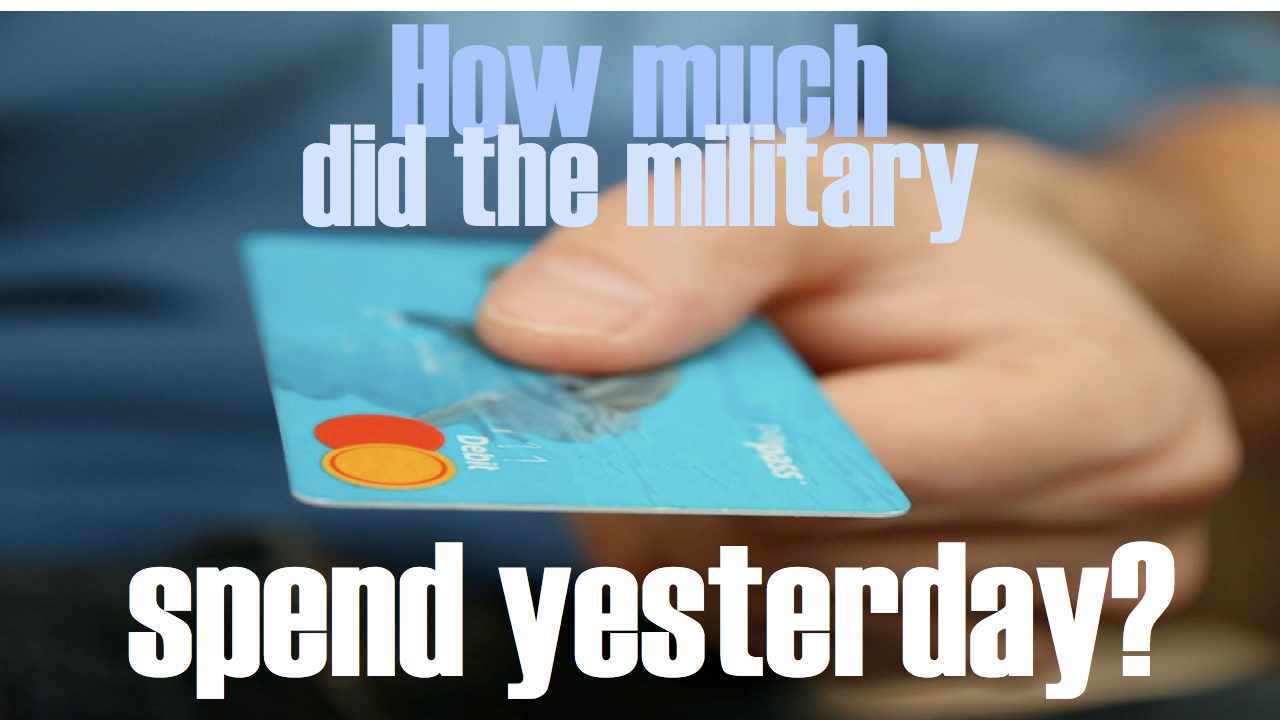 BAE has hit the billion dollar mark for September. A little bit about them: BAE is a British aerospace, arms, and IT company. I did a write-up on them last year, including the venn diagram below.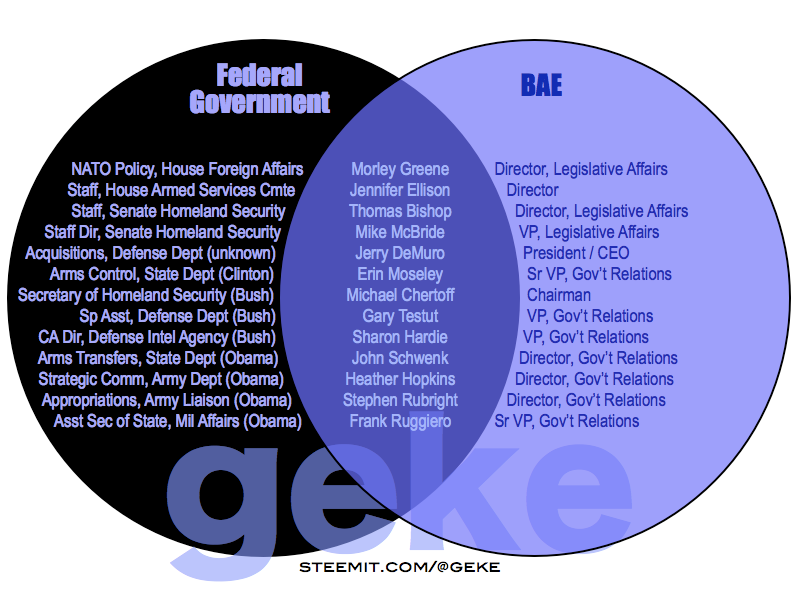 The most important thing to know about this company, that's siphoning over a billion of our tax dollars this month alone, is that nine years ago, BAE was convicted of defrauding the US government. Their punishment? A measly $400 million fine. They earn more than that from us, as we can see here, in just a few weeks.
Yesterday's breakdown:
BAE: $514,746,995 (2 modifications)
Boeing: $156,911,600 (1 modification)
Booz Allen Hamilton: --
General Dynamics: $13,751,564 (1 modification)
Lockheed Martin: $9,750,000 (1 contract)
Northrop Grumman: $11,000,000 (1 contract)
Raytheon: $13,557,150 (1 contract)
September to-date totals:
BAE: $1,138,948,569
Boeing: $310,727,515
Booz Allen Hamilton: $286,765,526
General Dynamics: $342,215,633
Lockheed Martin: $506,630,935
Northrop Grumman: $138,139,175
Raytheon: $598,840,143
This information is provided to highlight just how much taxpayer money is spent, per day, to enrich companies participating in the military industrial complex. The idea that our economy requires a governmental redistribution of wealth from individual taxpayers to large corporations that are friendly and well-connected to government came from the Keynesian argument for demand "stimulus" -- that our economy's health depends on higher and higher levels of spending. For this reason, personal saving is discouraged and often penalized by the government. But because individuals still tend to follow personal incentives to save, the Keynesian argument remains in effect: that government should spend money the public is reluctant to spend through tax-and-spend policies.
---
Below are the contracts awarded by the Defense Department
September 19, 2019
totaling $2,413,908,949
Recent record daily spending: $17 billion on August 5, 2019
Navy - $1,507,492,412
HII Fleet Support Group (Virginia Beach, VA), Cambridge International Systems (Arlington, VA), KBRwyle Technology Solutions (Columbia, MD), MC Dean (Tysons, VA), Parsons Government Services (Pasadena, CA), Serco (Herndon, VA), SigNet Technologies (Beltsville, MD), VT ilcom (Virginia Beach, VA) $968,150,000
Black Construction (Barrigada, Guam) $177,999,500
International Enterprises (Talladega, AL) $85,739,062
RQ Construction (Carlsbad, CA) $57,860,000
Marvin Engineering (Inglewood, CA) $42,395,430
Progeny Systems (Manassas, VA) $34,151,512
Rolls-Royce (Indianapolis, IN) $23,746,128
Communications & Power Industries (Palo Alto, CA) $20,470,000
BAE Systems Technology Solutions & Services (Rockville, MD) $19,867,103
Vertex Aerospace (Madison, MS) $19,062,362
Raytheon Missile Systems (Tucson, AZ) $13,557,150
Detyens Shipyards (N. Charleston, SC) $10,880,307
US21 (Fairfax, VA) $10,290,684
Arcturus UAV (Petaluma, CA) $8,281,570
Desbuild (Hyattsville, MD) $7,880,933
DRS Laurel Technologies (Johnstown, PA) $7,160,671
Defense Logistics Agency - $513,779,892
BAE Information & Electronic Systems Integration (Totawa, NJ) $494,879,892
Northrop Grumman Electronic Systems (Linthicum Heights, MD) $11,000,000
Ultralife (Newark, NY) $7,900,000
Air Force - $241,948,767
Boeing (St. Louis, MO) $156,911,600
Dawson Enterprises (Honolulu, HI) $50,000,000
Honeywell International (Tempe, AZ) $17,064,898
Lockheed Martin Aeronautics (Marietta, GA) $9,750,000
Long Wave (Oklahoma City, OK) $8,222,269
Army - $150,687,878
Colt's Manufacturing (W. Hartford, CT) $41,924,594
Manson Construction (Seattle, WA) $31,907,280
Navistar Defense (Lisle, IL) $19,847,322
T&T Construction Enterprises (Leitchfield, KY) $17,775,595
General Dynamics Land Systems (Sterling Heights, MI) $13,751,564
CJ Mahan Construction (Columbus, OH) $10,347,000
Two Six Labs (Arlington, VA) $7,897,997
American Ordnance (Middletown, IA) $7,236,526