Live action: Tidying my workshop
It's a pretty perfect Sunday afternoon right now, I mean from a weather perspective - Blue skies, no wind and a temperate 22°C which is just how I like it to be.
This Sunday started off with a few hours at the gun range where I was delivering some training to a small group of people keen to develop their skills for a shooting event I run each year. It comprises of 4 events over the year and the shooters from this morning have been competing for a couple of years. I was helping them get their heads around a few more-advanced concepts with the view to improve where they place in the standings. It went well and they are on track.
After a bit of grocery shopping with my wife we headed home where I'm writing this. I've been in my workshop organising, tidying and discarding stuff for the last couple hours and it's time for a break.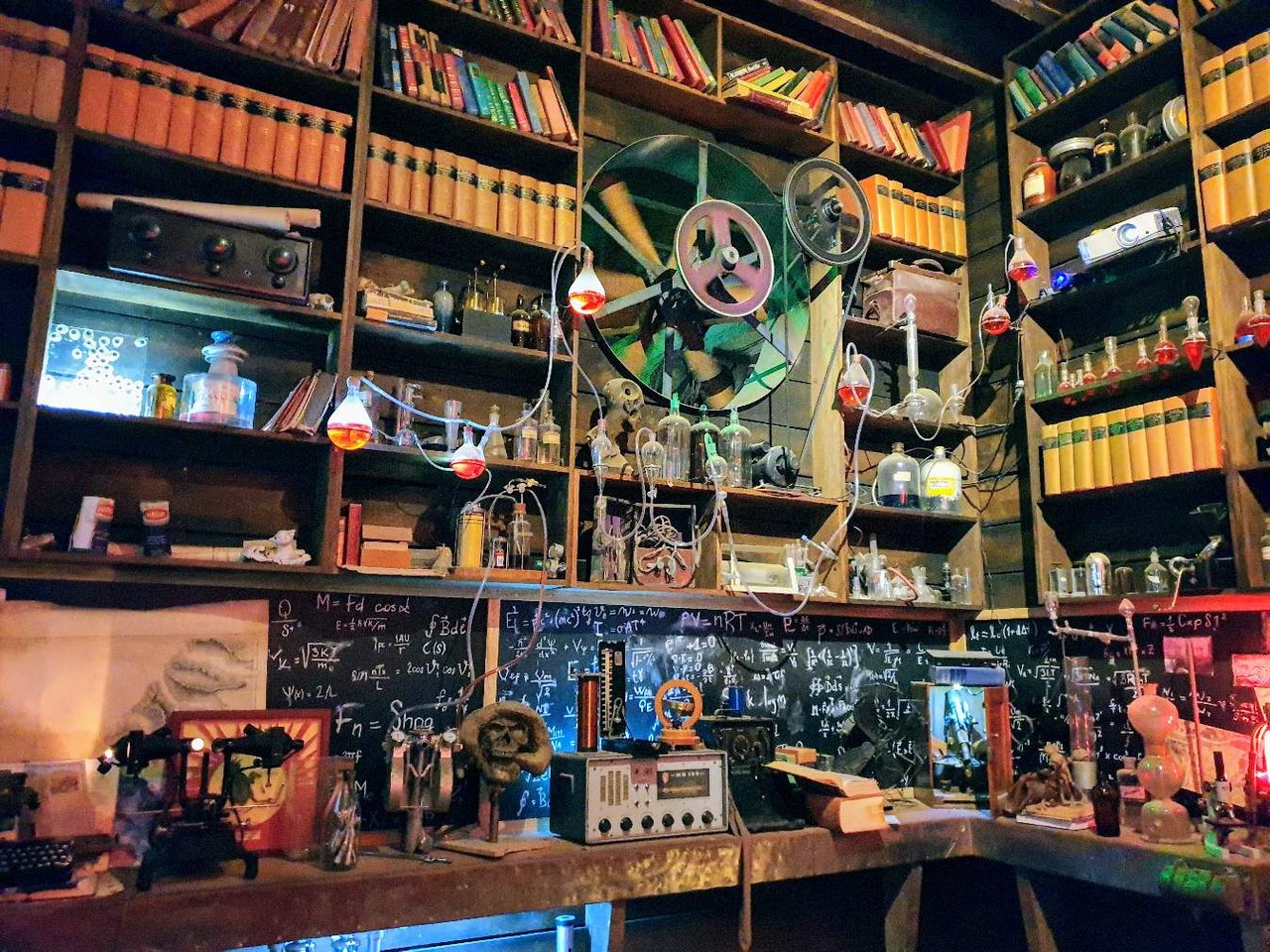 I'd like to say that this photo depicts part of my workshop as it's very cool however it's not. I took this photo in Oamaru, NZ at Steempunk. I'll do a post about it when I have time, however I thought it would be a decent picture to add to a post about my own workshop.
My workshop doubles as my storage area and it's full of power tools, four-wheel-drive accessories and equipment, kayaks, gun safes, ammo cabinets, my ammo-reloading bench and equipment, sports equipment, piles of books, hunting gear, shooting equipment, car stuff, home-handyman gear and loads of other stuff. It's generally kept in good order, but occasionally needs a little TLC from yours-truly to keep it organised and functional. That's what I'm doing today.
I'm fortunate enough to have some help from Faith...Well, she's not helping that much but she does have a bikini top and short denim shorts on so I don't mind the fact she's more hindrance than help to be honest. 😉
In truth, she's actually helping [a bit] by going through boxes of business documents from previous years to see what needs to be kept for tax purposes and what can be discarded. We're trying to consolidate space which will allow a little more scope for organisation.
We're lucky in that we get a long really well and enjoy each other's company - Even when doing boring or onerous chores like workshop/garage tidying. We've got some tunes pumping on the Bluetooth speaker, Old Dominion (country music of course) and are powering through it. I'd show you a picture of our progress but can't take one without showing my gun safes and that ain't gonna happen so...Deal with it. 😀
I hope y'all are having a great Sunday doing whatever the hell it is you do and that you're getting after it with passion and enthusiasm. Life's far too short to waste so live your best version, every minute, every day.
Now I gotta get back to it...The sooner I get done, the sooner I can clean up and start my Landrover Defender Lego set. 🤷🏾‍♂️👍🏼
Design and create your ideal life don't live it by default 🇦🇺
Posted using Partiko Android