Live action: Late night - Early breakfast and auctions
I got stuck into an early morning today, unlike most Saturdays on which I usually lie in a little. There's plenty to do today though and whilst I feel a bit dusty right now I had no choice but to seize the day today.
We went to the Republic last night to farewell a work colleague. It wasn't super-late but midnight is late enough on a Friday night. I had one too many drinks though, and am paying for it now. Thanks ex-work-colleague for placing drinks in my hand all night. Asshole. [Just kidding of course!]
Back to the present
I headed off for breakfast quite early today and whilst I wanted something simple ended up getting talked into this monstrosity.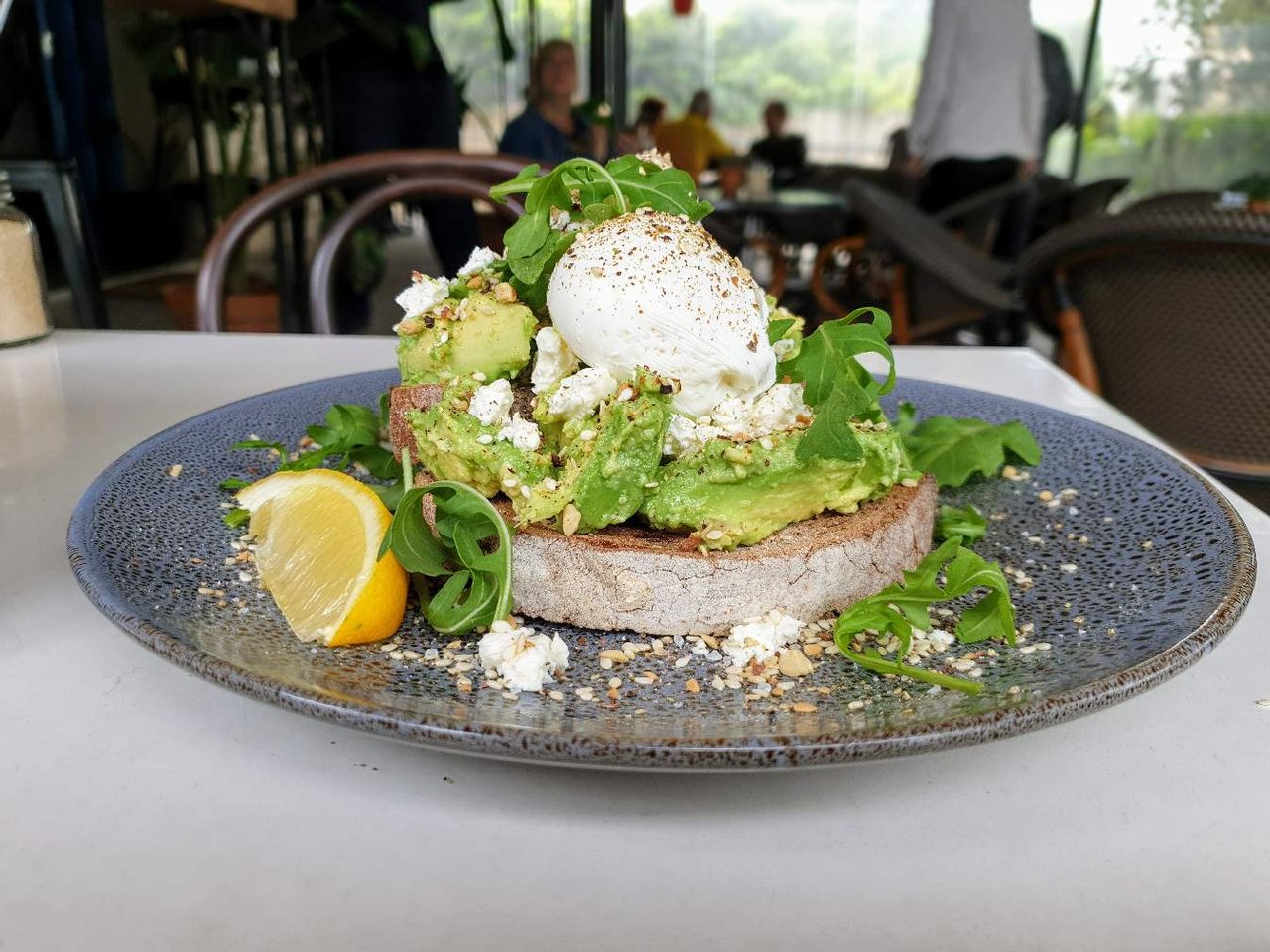 It's what they call goats breakfast - Essentially poached eggs and avocado on eye toast with goats cheese and dukkah, an Egyptian spice made from many spices and finely chopped nuts combined. If you haven't had it before you'll have to trust me - It's nice! Of course a coffee accompanied breakfast.
I'm heading to a property auction today. A client of my wife asked me to assist her with the sale of her property. I don't do that sort of thing anymore, but referred her to one of the sales guys at the office and her auction is today. It's looking pretty good for a sale under the hammer today and naturally I want to show my face in support. I also feel obligated as I'll get a clip, 20% in fact, of the sales fee which is significant in size so yeah...I can go a little out of my way for that.
I'm forgoing a morning at the gun range for this so my hope is for a sale under the hammer for my client and, selfishly myself, as I'm not a fan of wasting time.
Later tonight I'll be starting my latest Lego build, the Landrover Defender I wrote about a few days ago and enjoying a relaxing night at home with Faith. Tomorrow is anything can happen Sunday (no plans) so it'll be interesting to see what we come up with.
I hope y'all have a great weekend planned too. Enjoy!
Design and create your ideal life don't live it by default 🇦🇺
Posted using Partiko Android