Feeling like this but...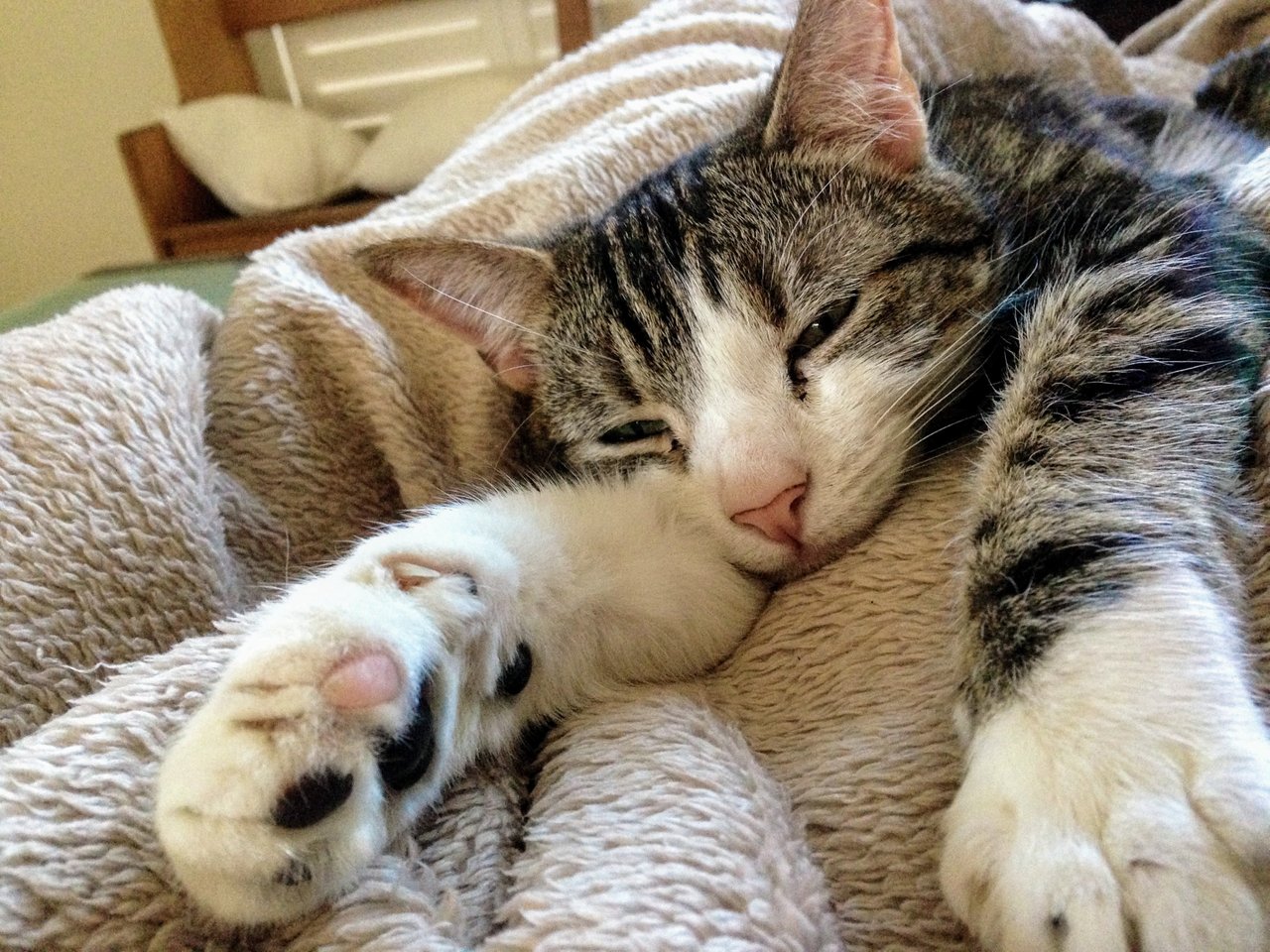 Friday 1004 [10:04am] - Right about now I'd usually be tantalising you with images of my Friday morning late-breakfast. You know, bacon and eggs or smashed avocado, eggs benedict or some such tastyness. Not today though. That's not to say I'm not here at my Friday morning café...I am, but I'm not going to photograph my food...It's already gone!
Typically at about this time of the week I'd be winding up to deploy a kick-ass weekend but today I'm feeling like Cleo [pictured]. Just a bit flat.
I've had a big week, indeed a big month. July is the first month of the fiscal year here in Australia and right now as it stands I have on-boarded 22 new clients and their business. My target for a month, just to stay on track, is 5. It's the 19th of the month guys...You can fucking applaud now! 😎 So, in actual fact I'm some 3-4 months ahead of my budget for the fiscal year which is a good position to be in methinks. How have I done this? Ownership, responsibility, effort, persistence, by listening to my clients, showing value, layer after layer of value. By being organised, knowledgeable, approachable, believable and because I apply the right attitude and crush negativity...Among many other reasons.
To be honest some of the on-boards are simply the culmination of a lot of work done in past months...One in fact I have been working on since September 2017 so yeah...Consistent effort and persistence. So...Why do I feel like my little cat, all ready for a long snooze? Well, because all that stuff in the last paragraph of course! Also because I do all the other things a functional partner, householder, investor, shooter and general human needs to do in life. I've been busy!
So, home this afternoon to deploy a weekend of sitting around watching TV, snoozing, eating corn chips and dip? Nah...
Saturday I'm shooting an IPSC handgun match at the range. It's not a big one, only 70 or so competitors, however it will take most of the day. Afterwards it's a few beers then home to clean guns and equipment. We're out Saturday night with some friends. Sunday we have a brunch thing with Faith's aunt and mum [Faith is my wife] and then I'll visit my dad at his nursing home. Hopefully his dementia will allow him to recall who I am. Sunday night I'm making dinner...Don't ask me what...Something amazing probably...Or a delivered pizza and garlic bread. 😇 We'll probably watch a movie or something then draw a line underneath the weekend and gear up for the week ahead.
So, despite feeling a little worn out today the weekend will deploy in a similar fashion to most others. I won't be quite as active as normal however running around on Saturday shooting will suffice I think. It should be a fairly balanced weekend. I hope y'all have something planned that keeps you awake and energises your life. No matter what, I hope you have a great time and enjoy yourselves.
Friday 1032 [10:32am] - Time to make my way back to work, close my office door and have a snooze.
---
Design and create your ideal life, don't live it by default and aim small, miss small.
Discord: @galenkp#9209 🇦🇺