Cooking With Futuremind - Ghost Pepper Fried Rice
Greetings Steemians,
I've been itching to cook with the ghost peppers mother nature has blessed me with, so today I have done just that. Since it's a special occasion for me to cook with a pepper that has taken me years to obtain, I decided to share the experience and recipe.
Disclaimer:
Please exercise caution while cooking with hot peppers such as the bhut jolokia.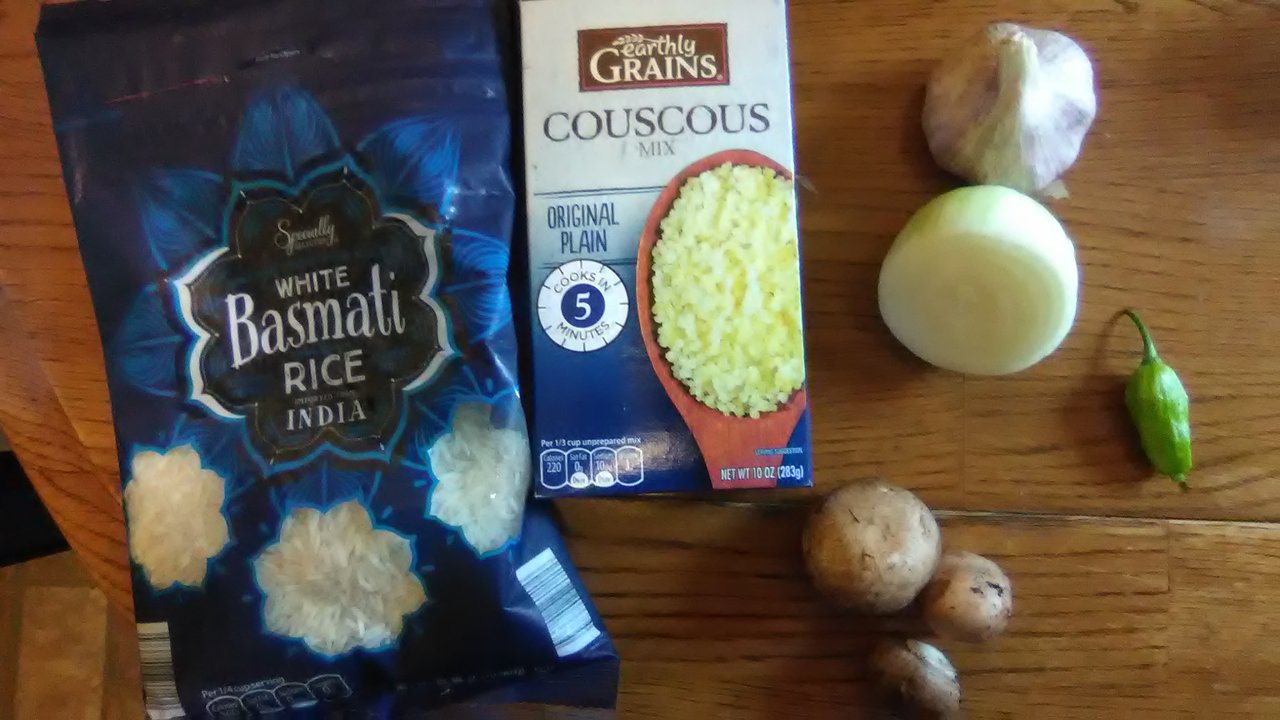 It's important to note that this is not a ripe ghost pepper. Ripe ghost peppers are usually red/orange. Because of the fact that it is not ripe, I expected it to not be as hot as a ripe one. I was correct, and this ghost pepper was more comparable to a jalapeno pepper. It was still hot nonetheless. I will not be harvesting any more of these until they are ripe.
Ingredients used:
White Basmati Rice
Couscous
Half an onion
A few Portobello musrooms
1/3 Bulb of garlic
Olive Oil
Bhut Jolokia pepper
Pepper harvested from this plant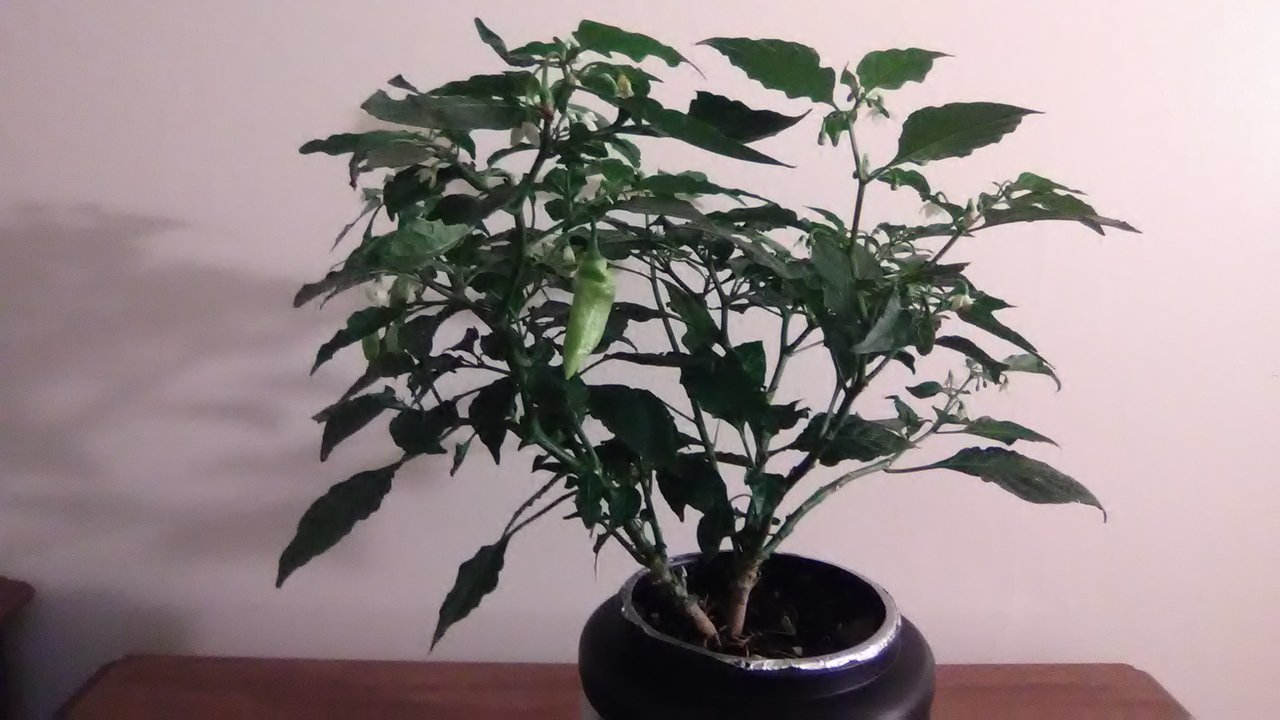 First we need to brown up the rice. I do this by stirring dry at a high heat until the rice is visibly turning brown. About one cup should do it.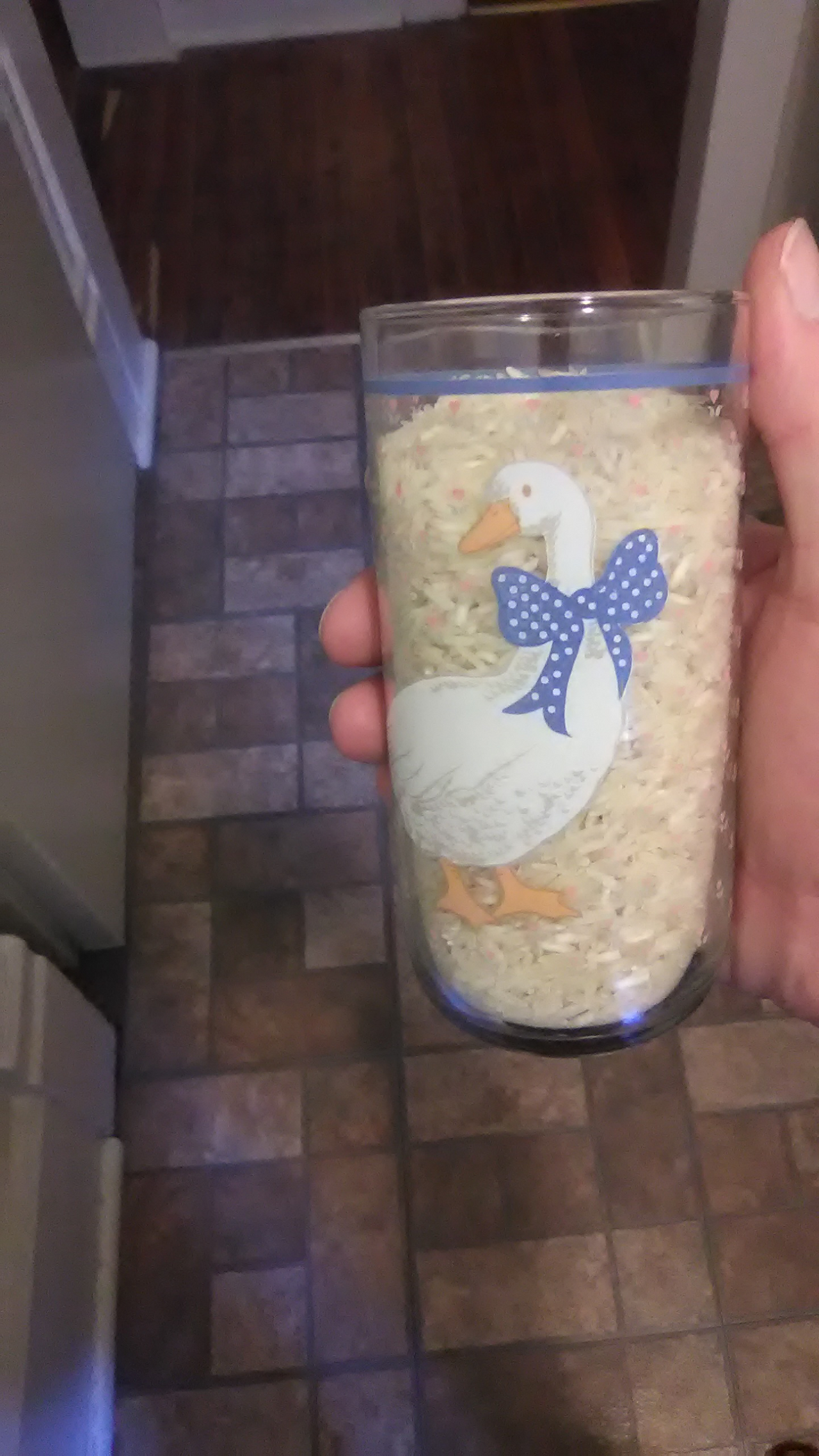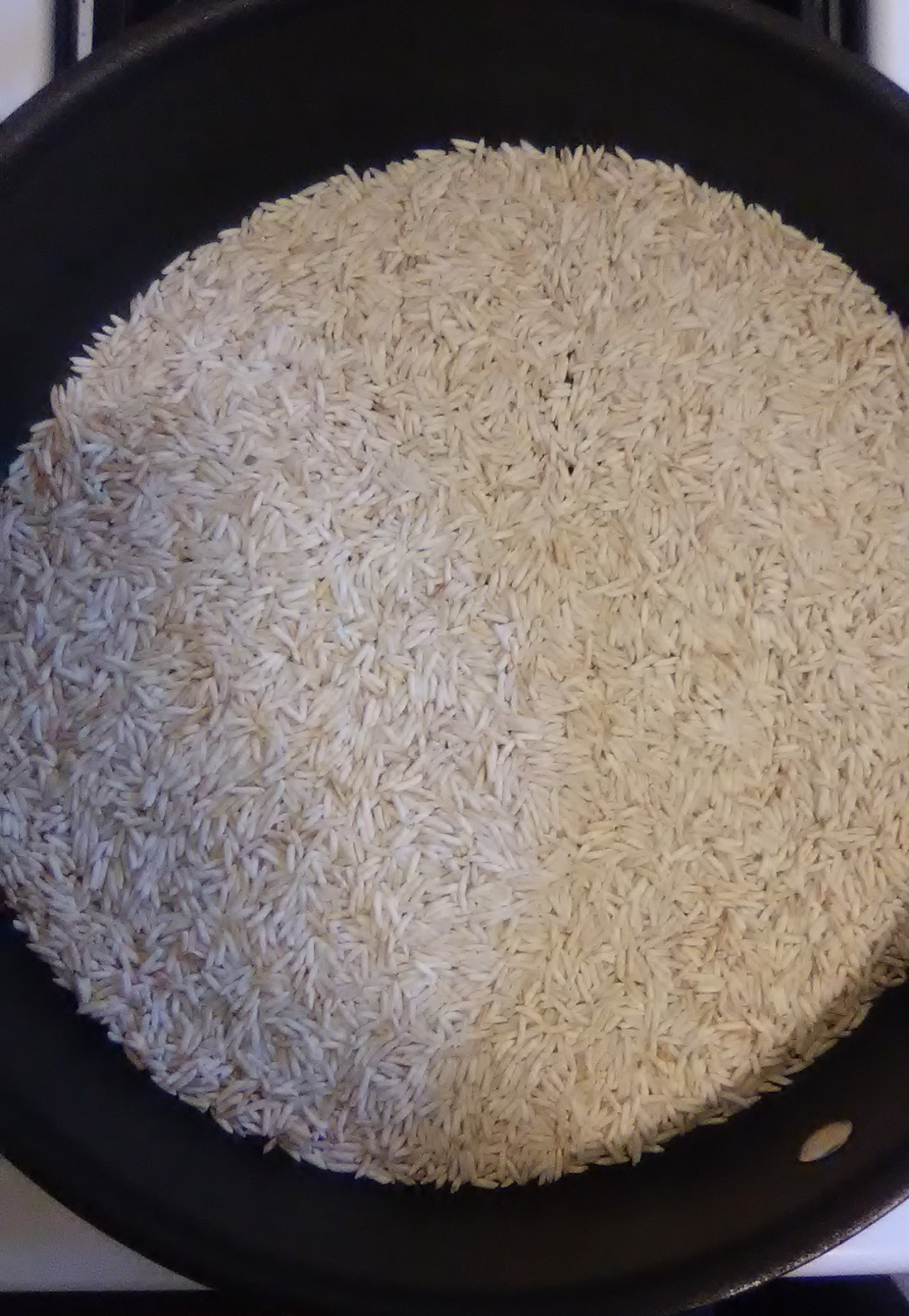 Looking good, now we'll add a cup of water, and a about 3 tablespoons of olive oil.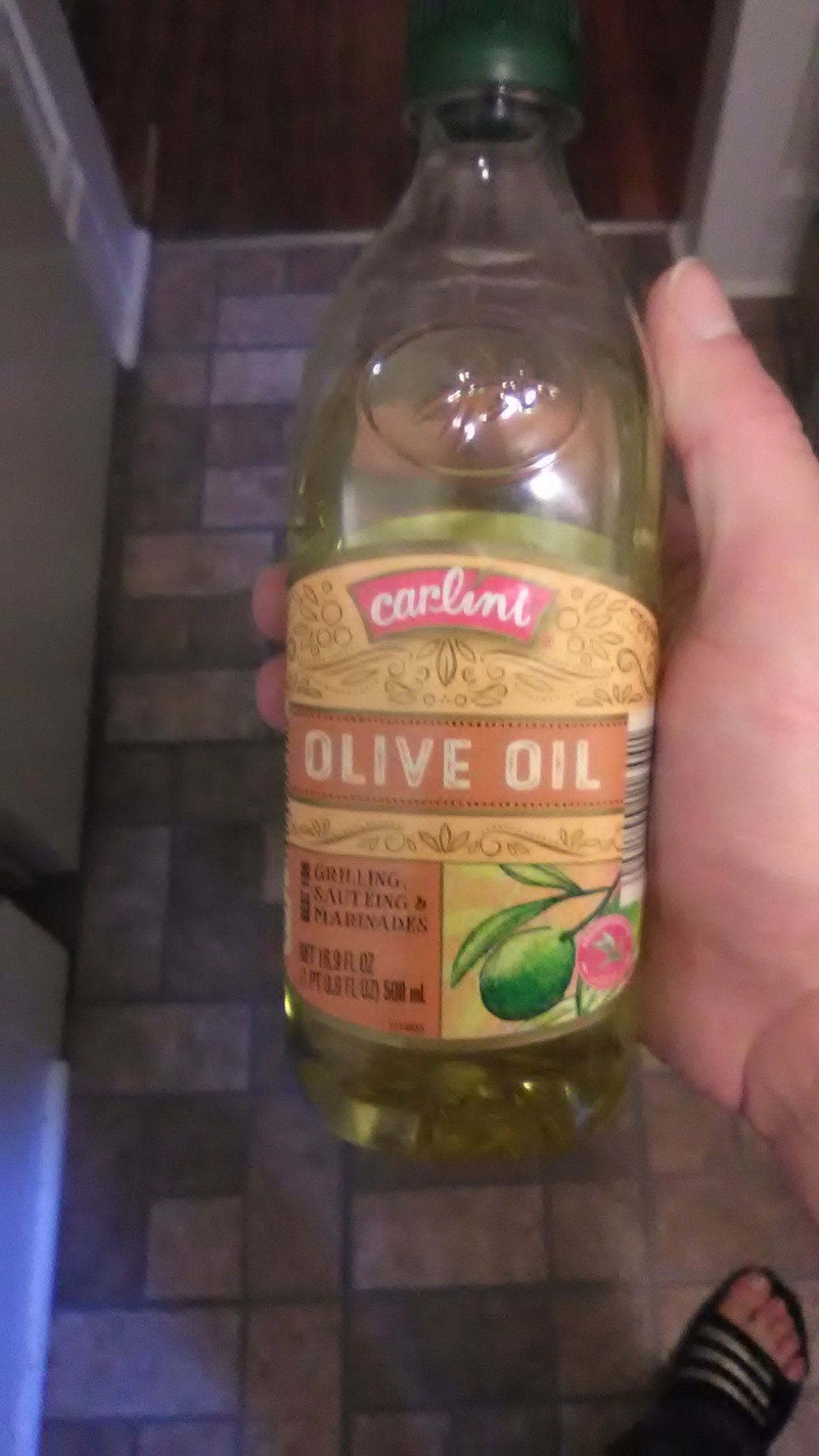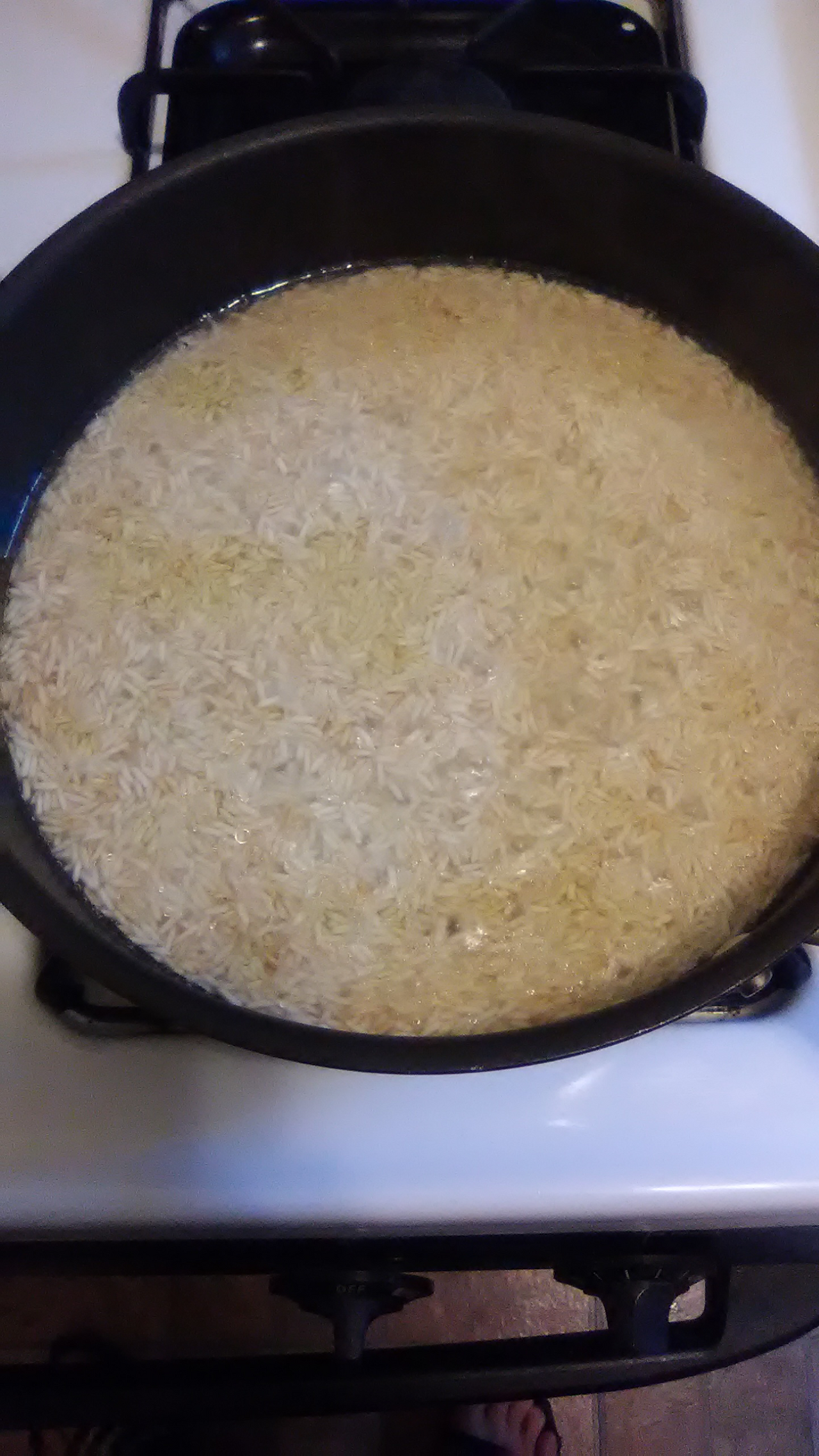 The rice should absorb the water relatively quickly on medium heat, uncovered.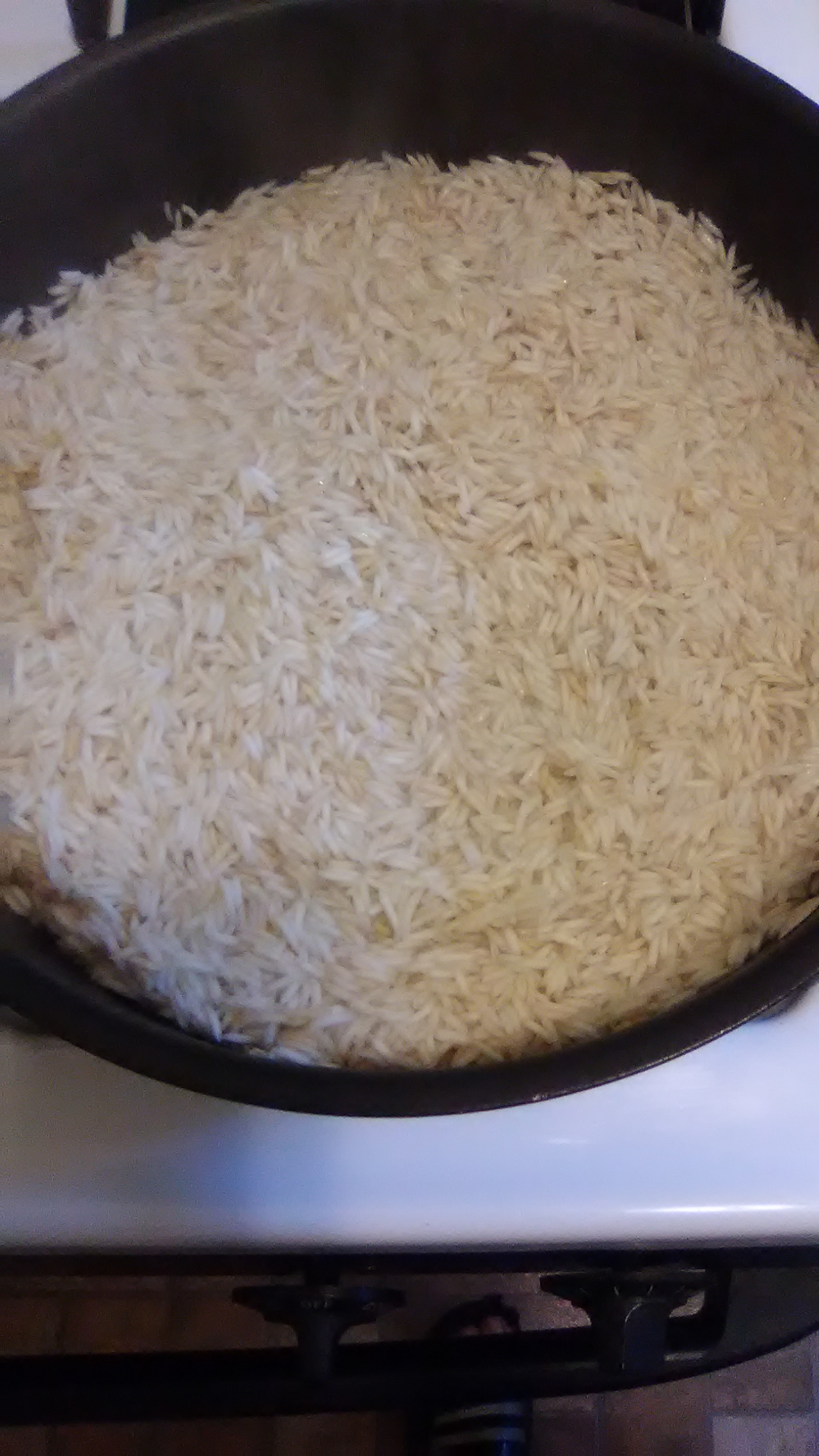 Chop up the mushrooms, onion, and garlic .Add them to the rice, also with some couscous. I eyeballed about a half cup.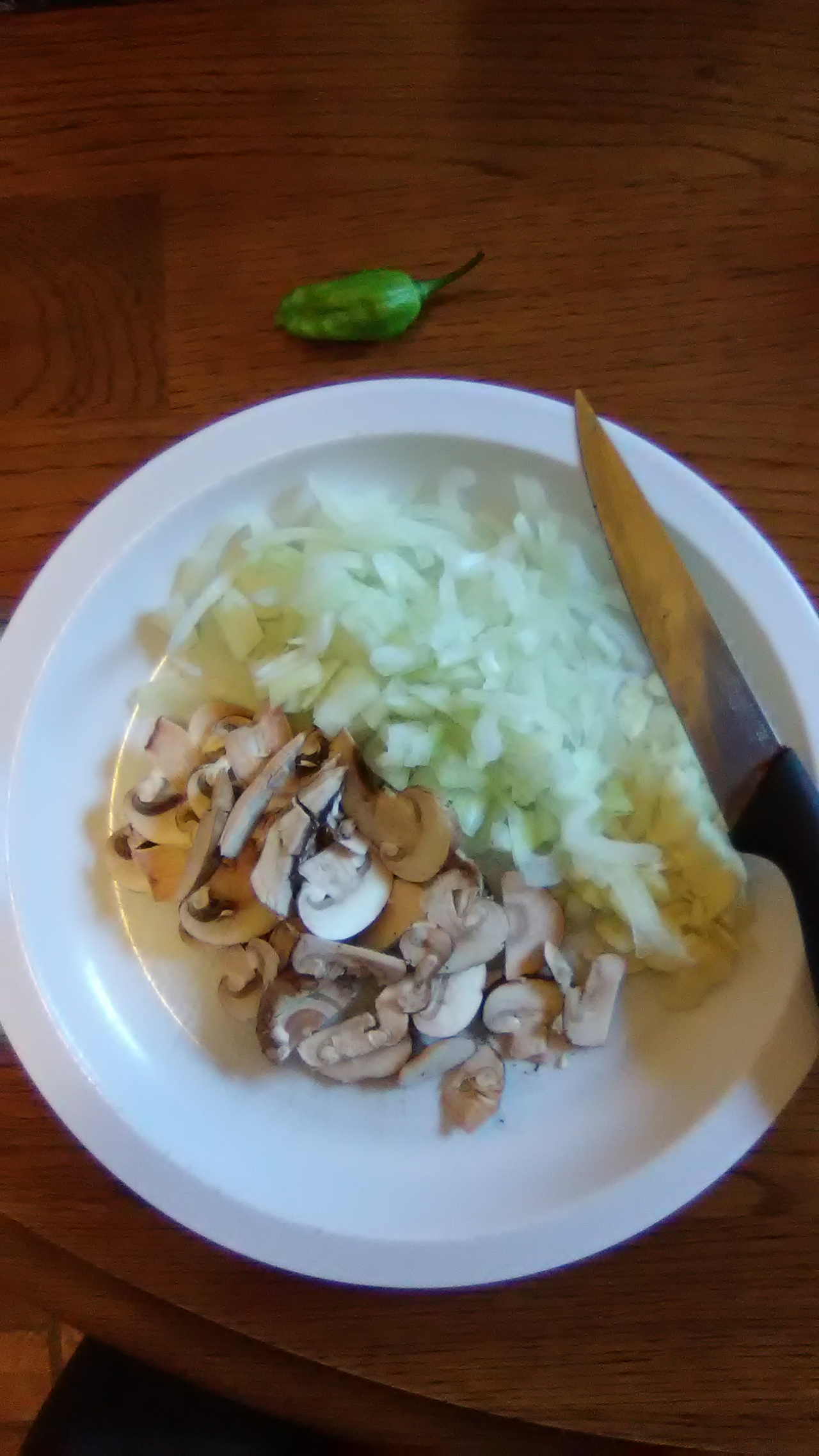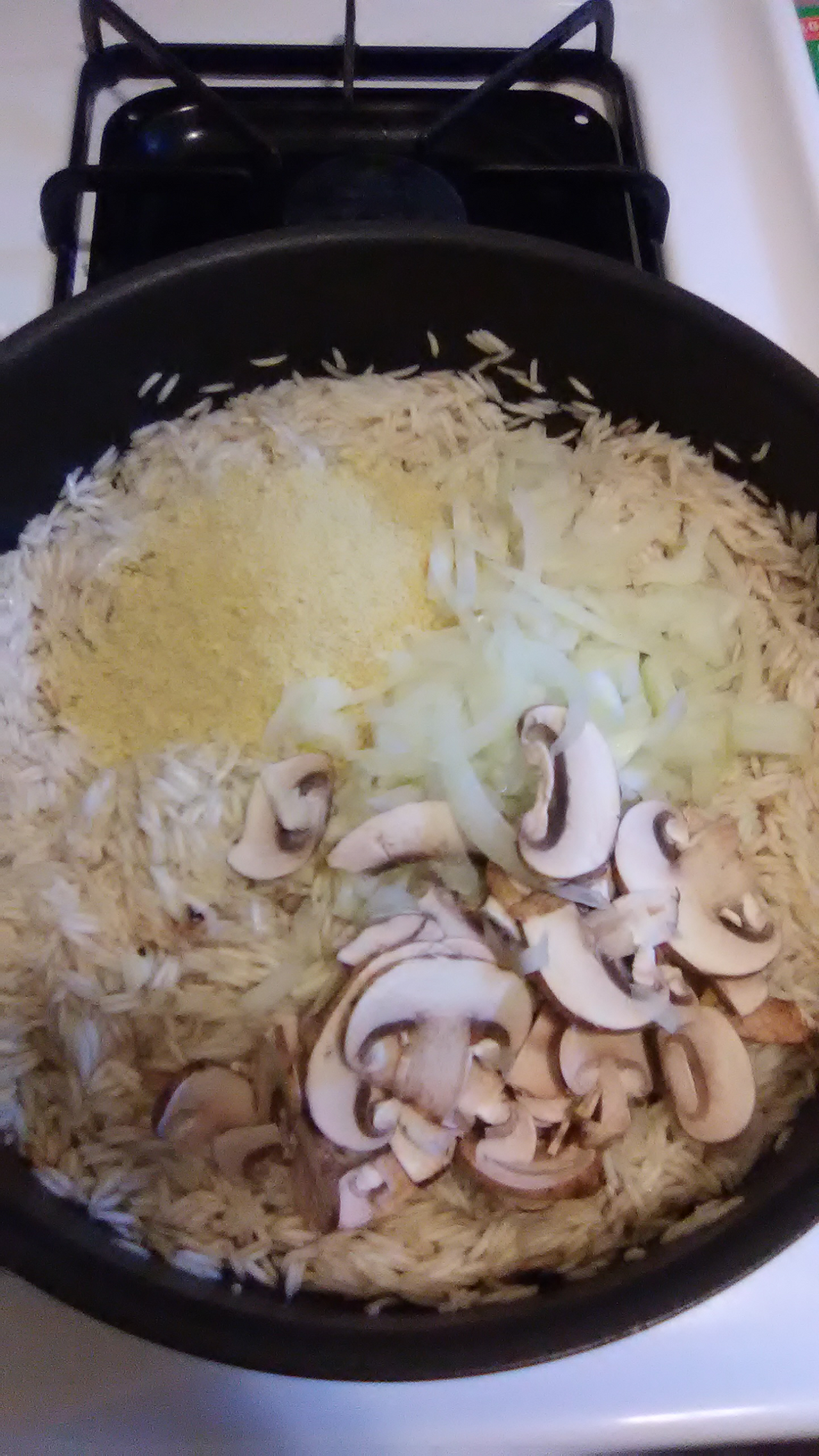 Looking great. Now we'll need to add another cup of water, still it up and cover.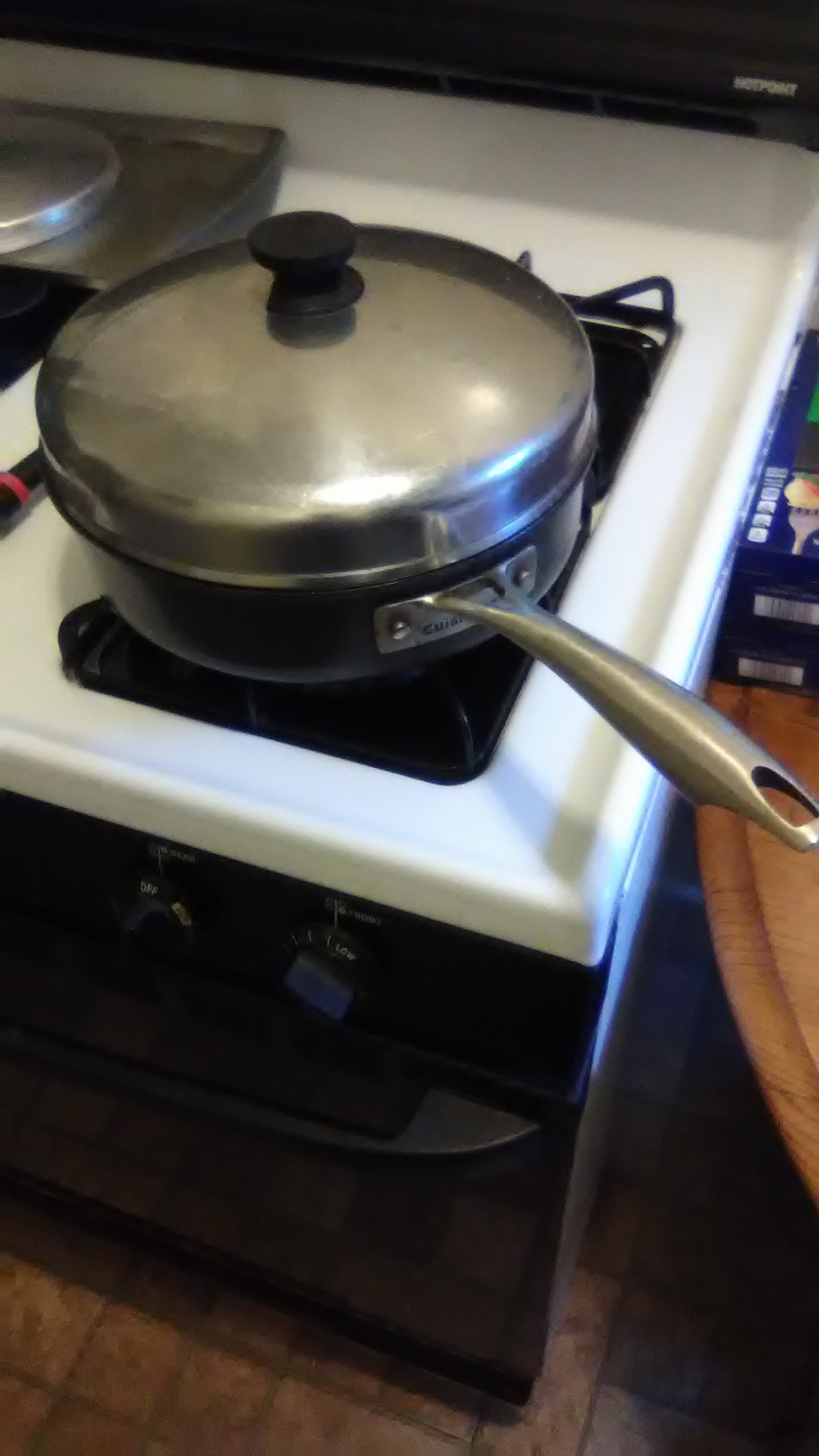 Time to dice up that ghost pepper. This will be the last ingredient, after the rice is done cooking. I don't want to lose the heat!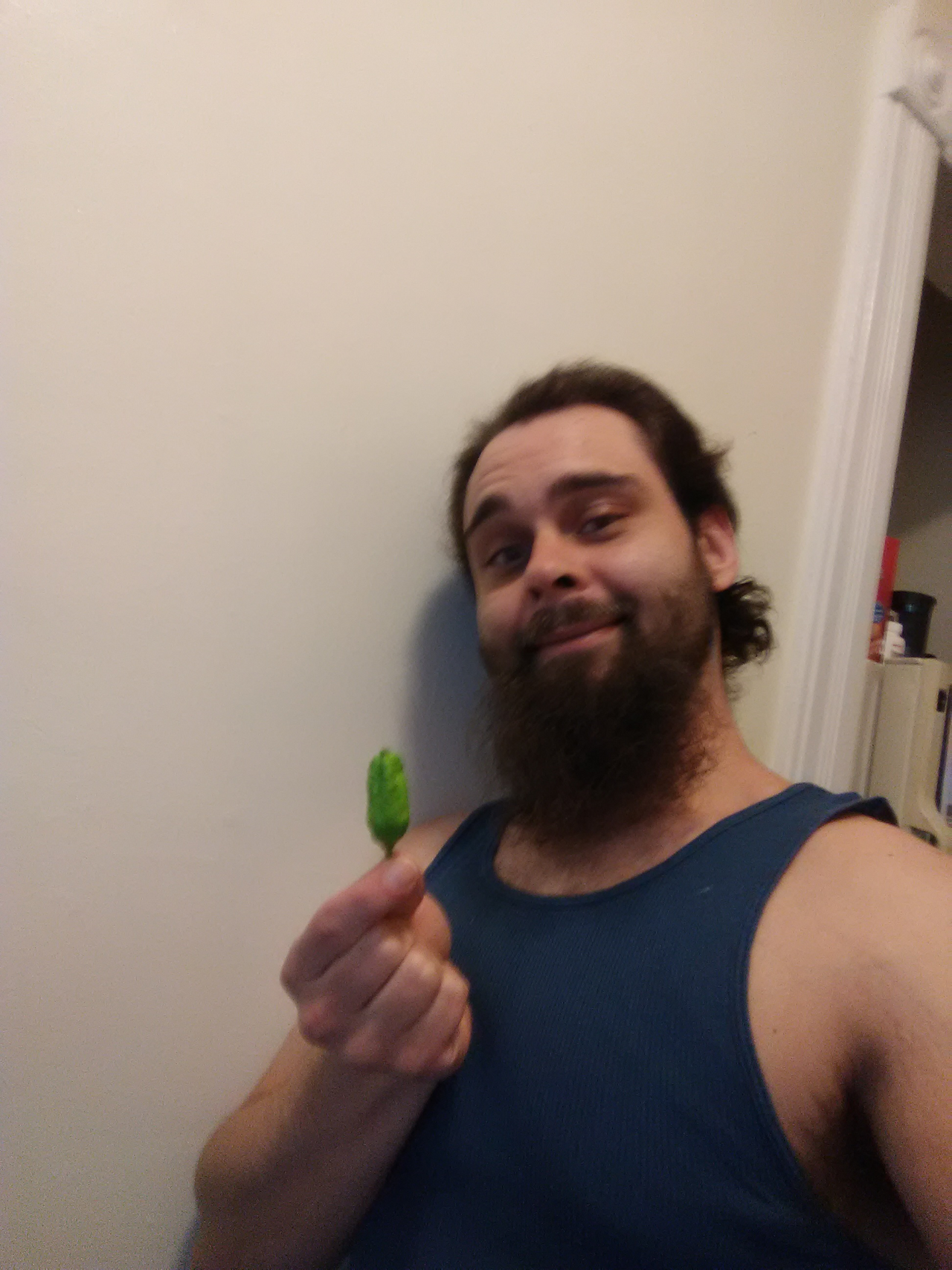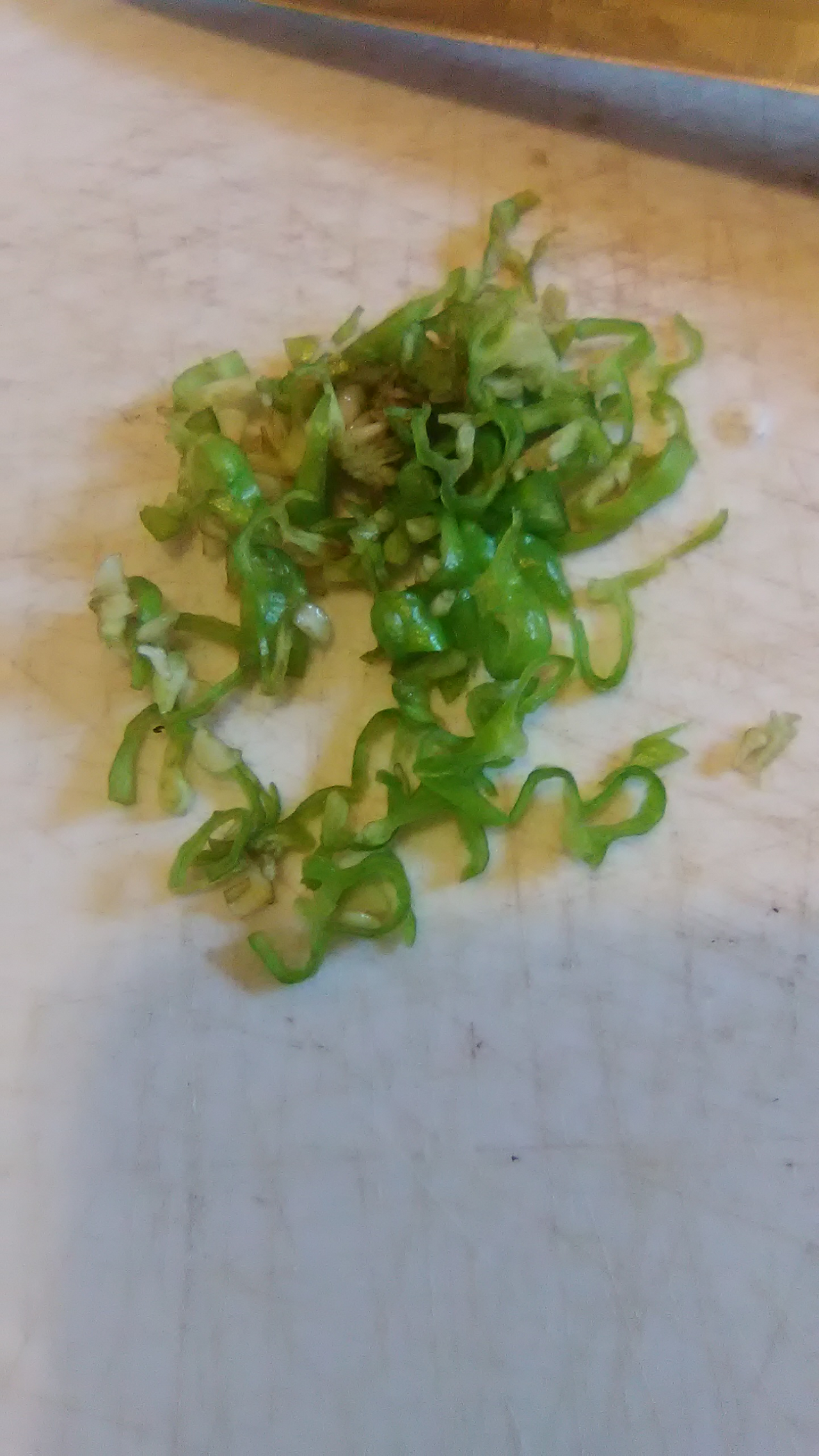 The rice should be simmering on very low heat for about 10-15 minutes. It will absorb all of the water, and the vegetables will cook down.
Now we'll add the ghost pepper and stir it in, turning off the burner.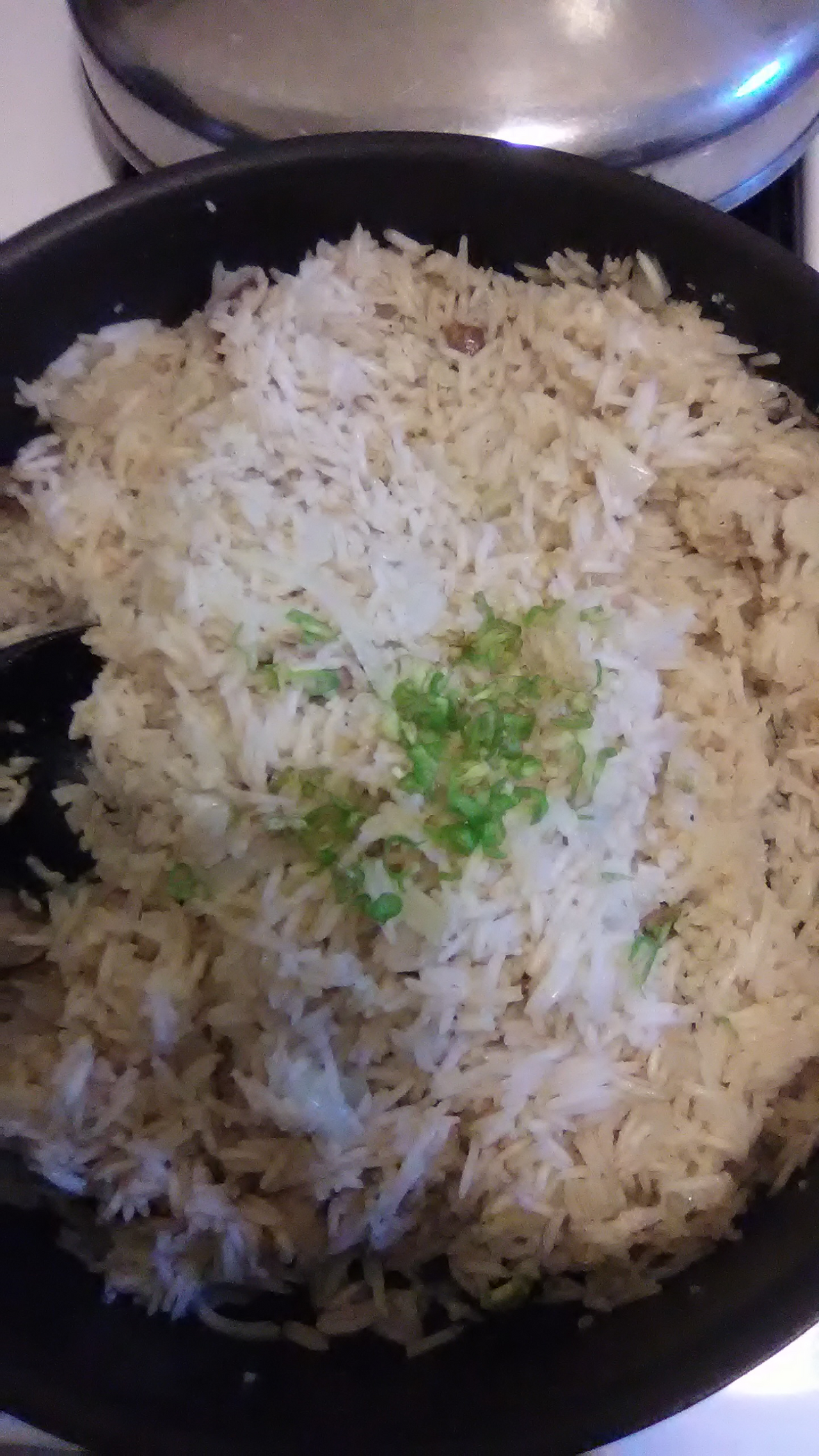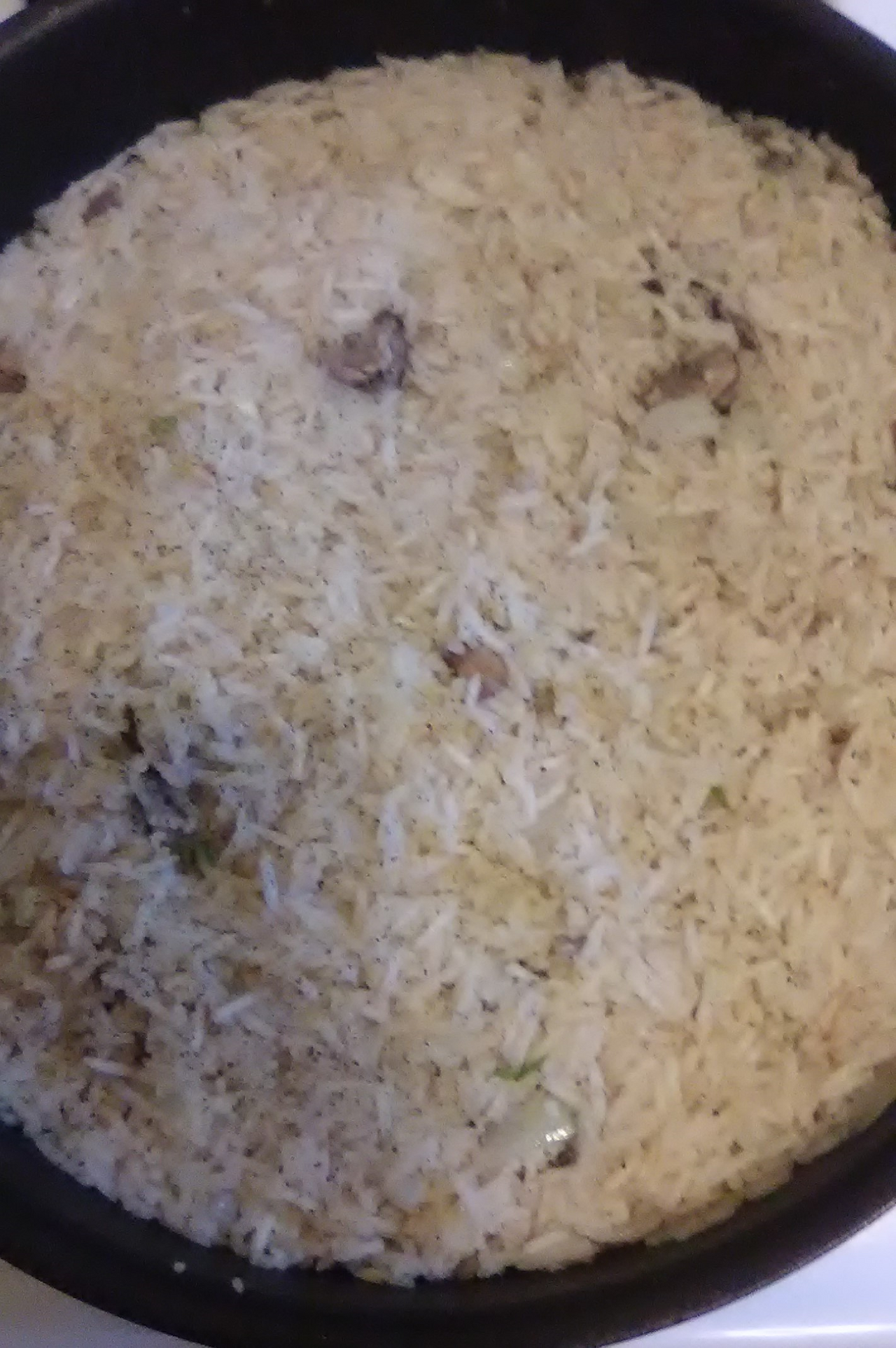 Add salt and pepper as preferred, and enjoy!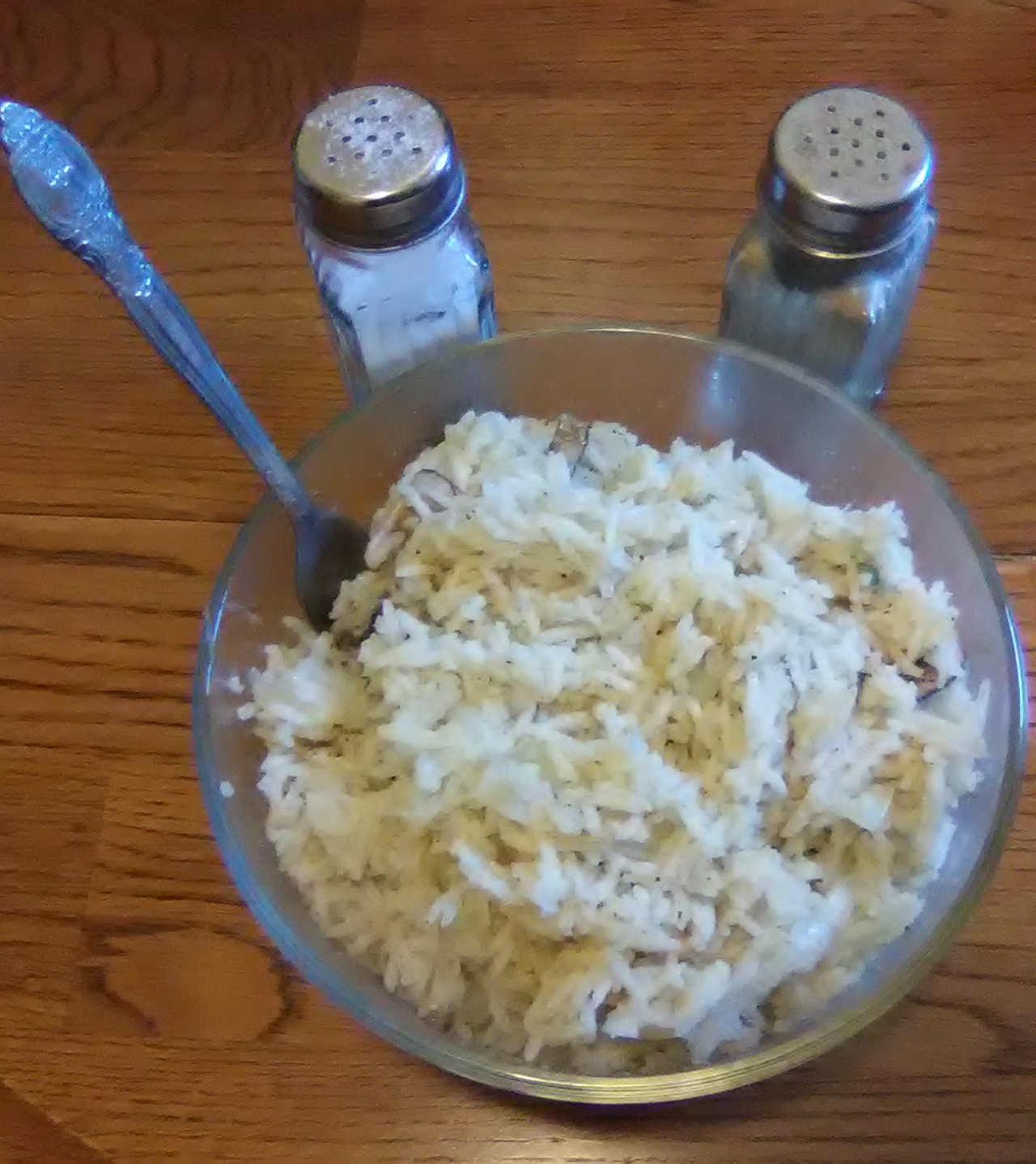 I was very happy with how this turned out. I wish the pepper was a little hotter, but the rest that are growing will need to ripen up, then we will have some fun :)
Thanks for stopping by!

Much love,
@futuremind


Get some good karma into your life, vote good-karma for witness!
Witness link