KINGDOM. September 16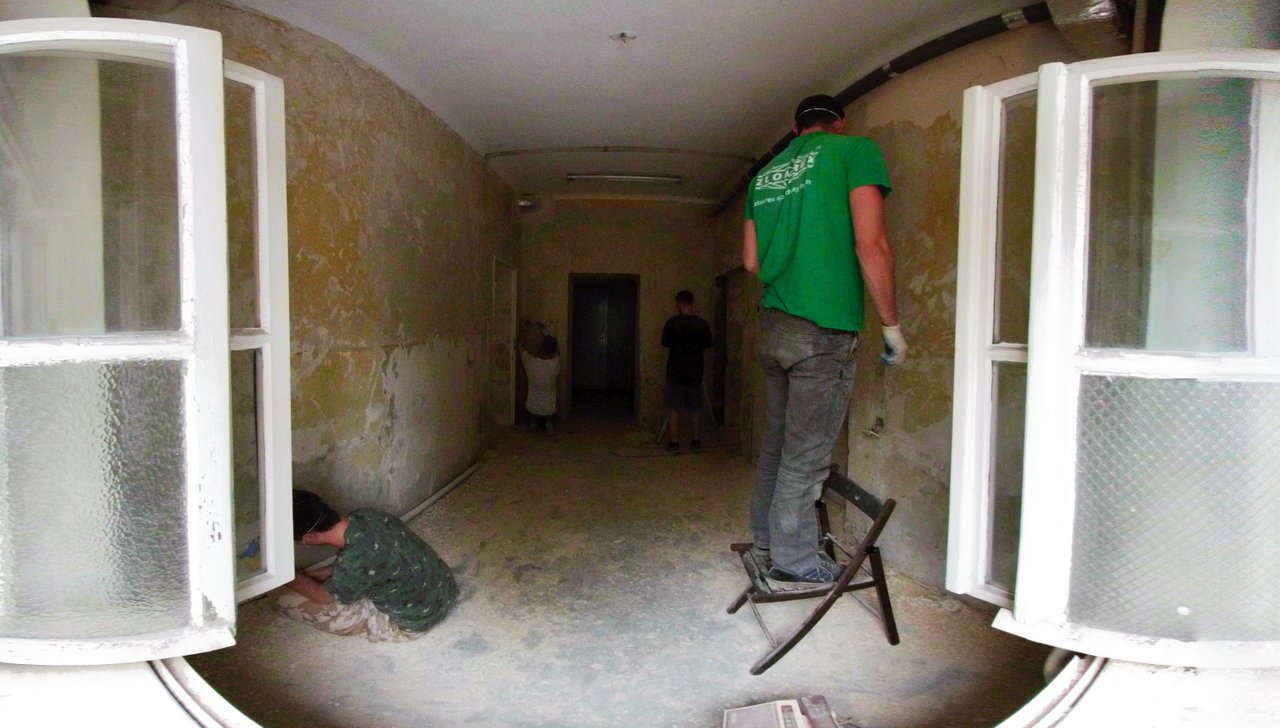 On 16th September we have gathered with volunteers to continue the refurbishment of our Kingdom. Scratching many layers of old paint is taking quite a time, just after we finished the third room, we pass on to the kitchen. Also, had a visit of an electrician, whom with discuss current problems with power and electric.
Despite those little disrupting moments, we are excited to re-open our place in Cracow. We are looking bright to the future to officially open around Herbert's birthday on October.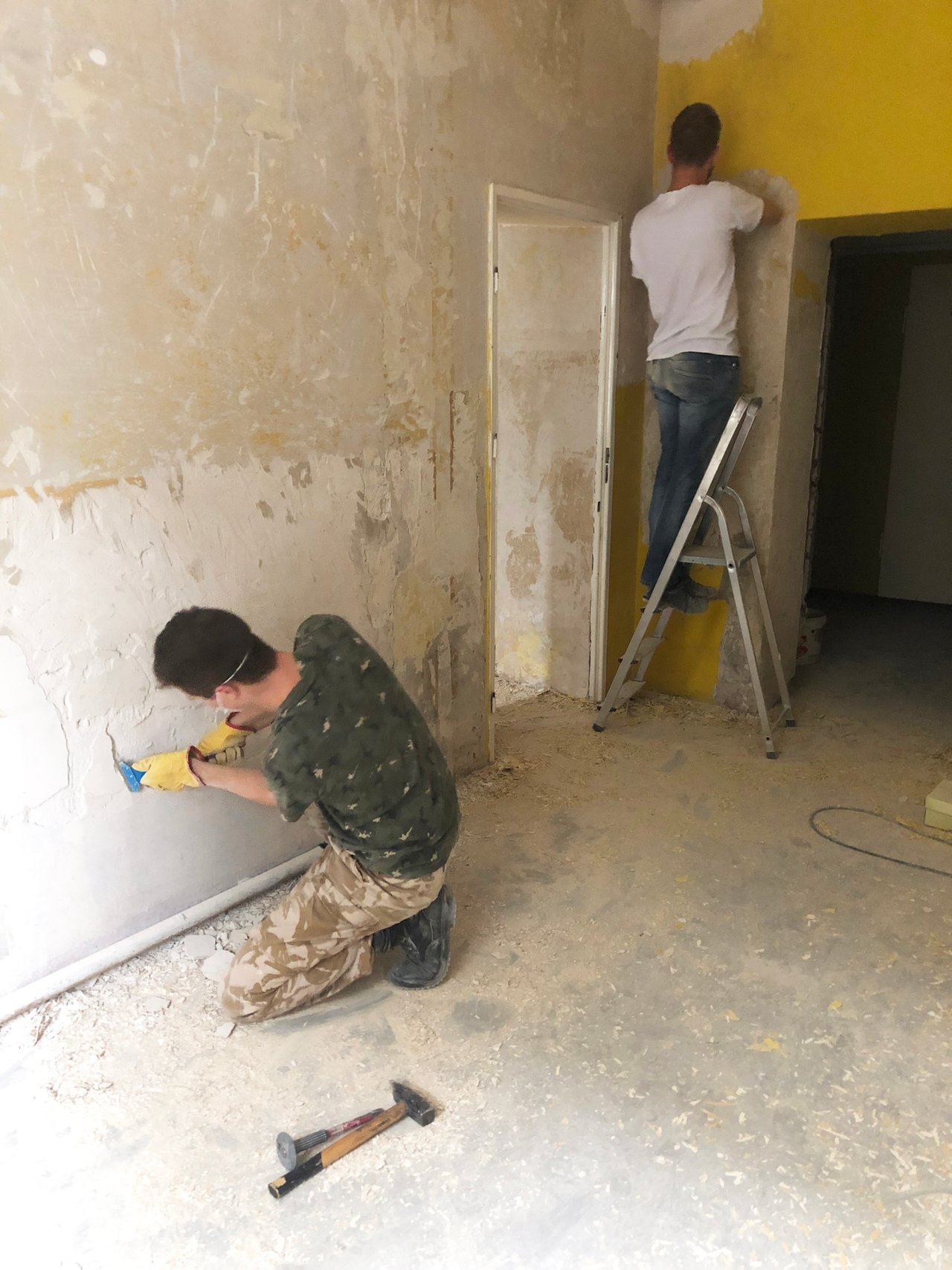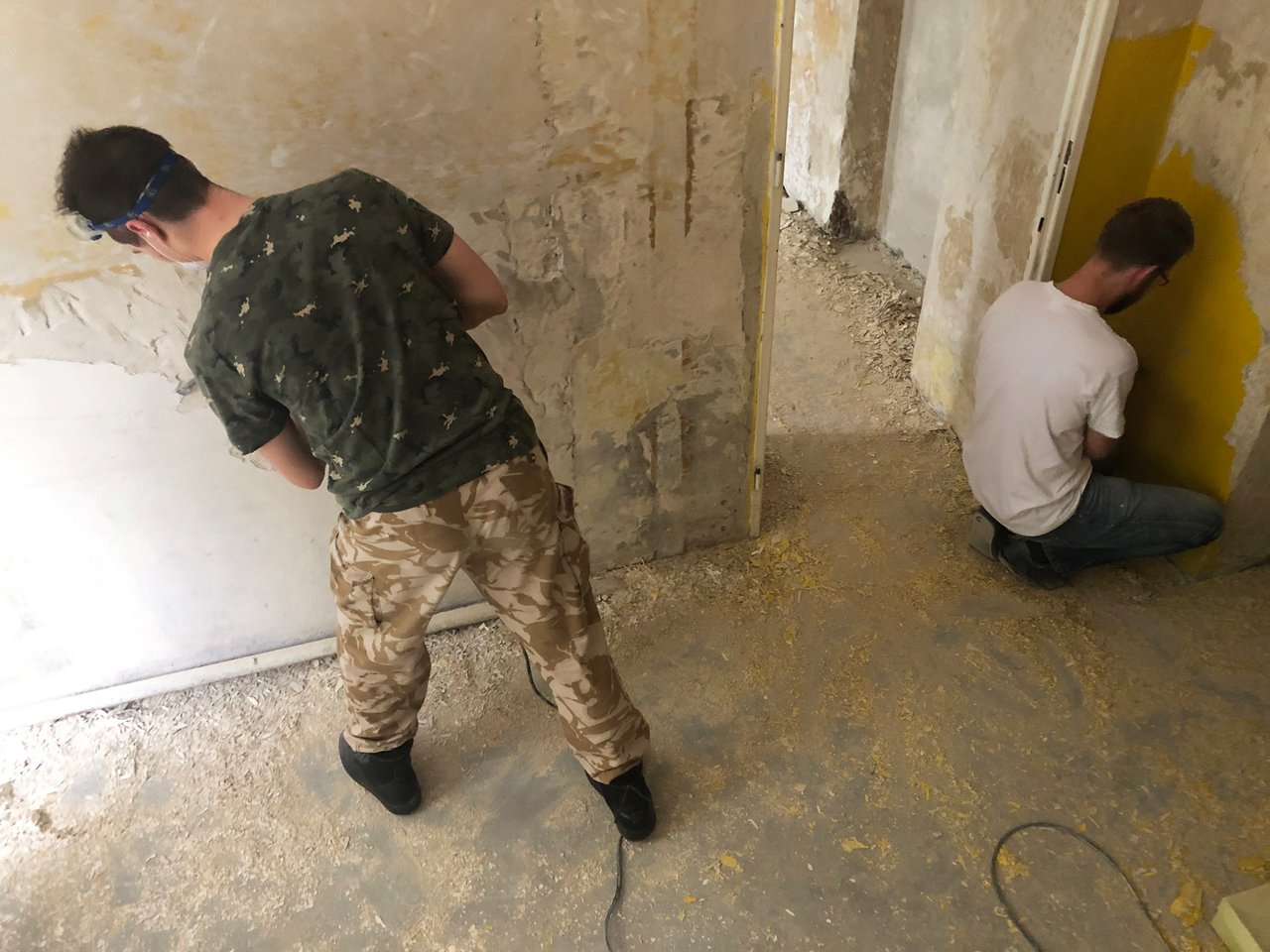 ---
Check out our project on Fundition!