And one for you...
<center>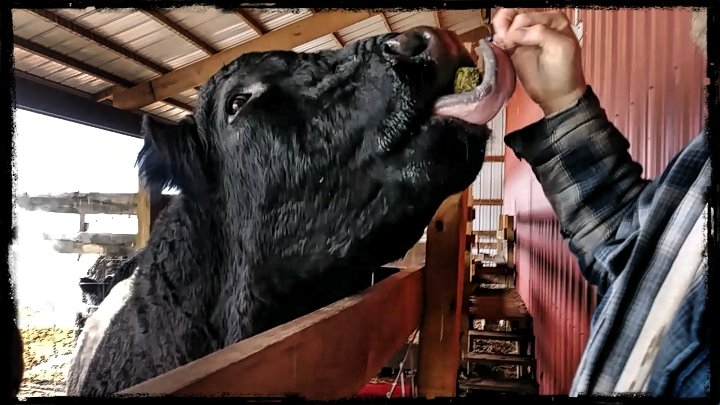 >
My new friend Olie is very friendly. I think that it is important to build...and keep a good relationship with him.
The heifers are getting excited, so he is getting pretty excited as well. He took a break from pacing the fence to come up for a snack. 
---
View this post on the Global Collective dApp for the best experience.