USDQ: A one of its kind and the innovative approach about decentralized ERC-20 stable asset for the blockchain community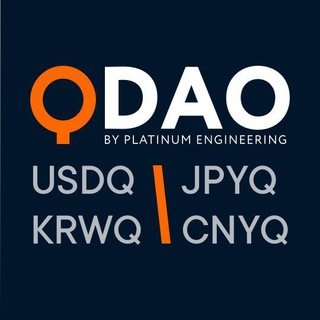 Good morning everyone here at Steemit and all blockchain community enthusiasts, HODLers and cryptocurrency everyday users! Today let me introduce you another blockchain project by the QDAO engineers and team about a stable coin asset named USDQ made by QDAO project.
Actually, aside from the main flagship stable asset coin USDQ and KRWQ which is Korean won pegged to dollar in KRWQ, the QDAO team and engineering team will also have JPYQ which is Japanese Yen to stable coinJPYQ, CNYQ which is Chinese Yuan to stable coin CNYQ, HKDQ which is Hongkong dollars to stable coin HKDQ, SGDQ which is Singaporean dollar to stable coin of SGDQ and my favorite part because I am a Filipino citizen is the PHPQ. Which is Philippine pesos pegged to the stable coin named PHPQ of QDAO platform. Truly exciting!

I do checked and read the whitepaper of USDQ as well as the whole QDAO platform of how this stable coin and the main coin of QDAO platform which is QDAO Token. Let me have a screenshot for you guys.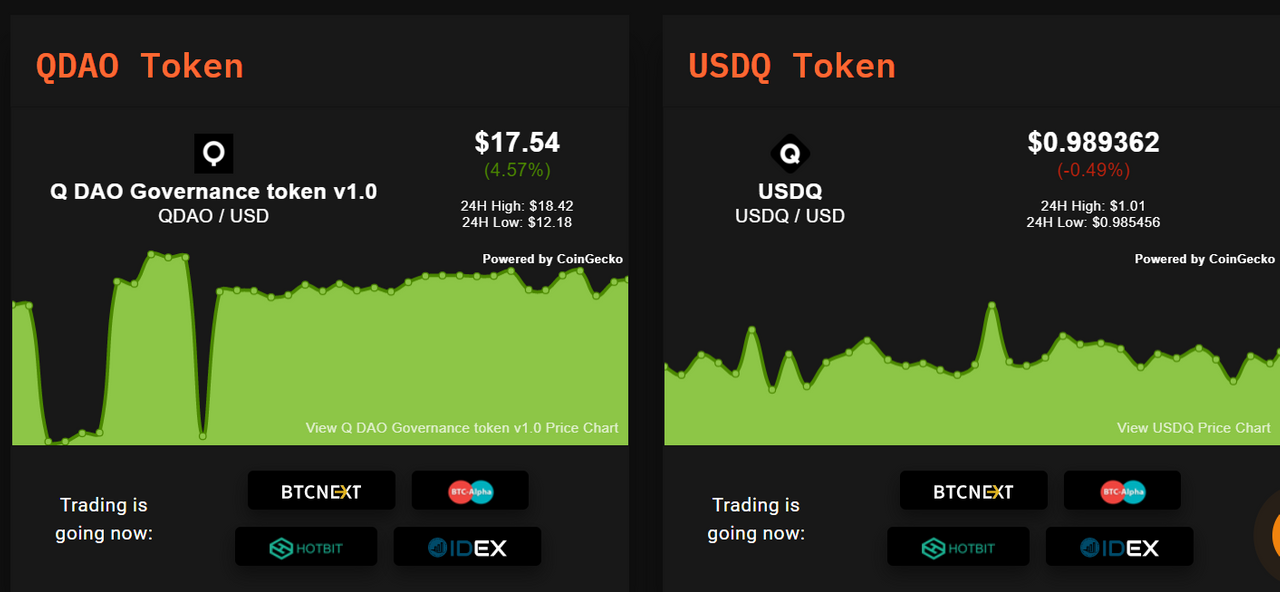 Alright, so let me discuss with you guys what are the functions of the pegged stable coins such as USDQ, HKDQ,PHPQ,KRWQ and etc. as well as the QDAO token.
Features of pegged stable coins of QDAO platform:

--> The stable coins that I have mentioned awhile ago is not just an ordinary type of stable coins that you see on the market that is just pegged to the fiat currency they are representing to. With QDAO pegged stable coins, I have seen that it has features aside that only Platinum engineering company has the system of it. Let me show you.
With USDQ, and other stable coins, you may have a vast sources of information on where to trade and there is a variety of fiat currencies to choose with depending on where you live in the world. I am excited because the QDAO team has seen the rising interest of Filipinos here in the Philippines like me that's why they chose to have PHPQ that will soon be available. Now, what does this mean? Because we have these stable coins, we will not be affected by sudden swings in the market. Because if you will be using other cryptocurrencies to trade, like BTC and ETH then you are buying a crypto like other altcoins in the coin market, there are times when the price of btc-usd changes making your order sometimes lags or waits in the market. As well as your order could get low or high depending on the fluctuations.
Worry no more because with USDQ, after you have changed your BTC to USDQ, the price per each USDQ is pegged to 1 dollar so that's why you will be more assured of that what you have estimated in number of altcoins in mind when exchanging with your USDQ will remain the same. Amazing right!

You may execute CDP--> Collateralized debt positions is the meaning of CDP. It was created by the QDAO team with alongside the power of trustless or also called as 'smart contracts'. With CDP, you may deposit your volatile cryptos and receive/mint USDQ to be traded or just hold it no problem. This CDP also has automatic liquidation if ever there was an under-collateralization happening in the account of the one who made the transactions. It is automatically balancing or finding the equilibrium and auto-liquidation for the safety of the system as well as the holder of the USDQ. I never find something as interesting as this one and useful for traders, investors and for transactions in the blockchain!

Mining QDAO and joining with other community miners with QBOX--> As I have seen the website and whitepaper of QDAO and USDQ, let me tell you what is QBOX. QBOX is where the community miners and minters of other stable coins goes in. As what we know, QBOX is the system of QDAO team and engineers to make it easier for us to mine with the proof-of-work type of mining and could be proof-of-stake in the near future to make the system secured.
The QBOX is not only for mining. It can also be used to make our own AI-powered trading bot. Wow, if I have this kind of feature in trading, I will be more motivated to trade! Predictions can be made by your own trades or with other input in the AI platform of the QBOX.

Benefits of mining QDAO tokens, being a heavyweight holder of QDAO tokens and Community governance in the QDAO platform
--> As we mine QDAO tokens with the use of QBOX, depending on the number of what you hold in QDAO and the moment you can input the information that you have as a heavyweight voter in the QDAO blockchain, the QBOX will automatically scans any trading systems that other traders and market movers do as well to make a prediction as accurate as how the market trends or moves along with the cryptocurrency rates.
Because you are also holding QDAO, you may participate in community governance and decisions on how the community will make it more beneficial to all of QDAO holders and stable coin holders as well. Sustainability is the name of the game.
QDAO-Platinum engineering has the best resources as I have seen their website. They are full of competent engineers in computer software, blockchain and trading algorithms that is why they are the best when it comes to this smart contracts and making the platform sustainable, safe, secure and dynamic.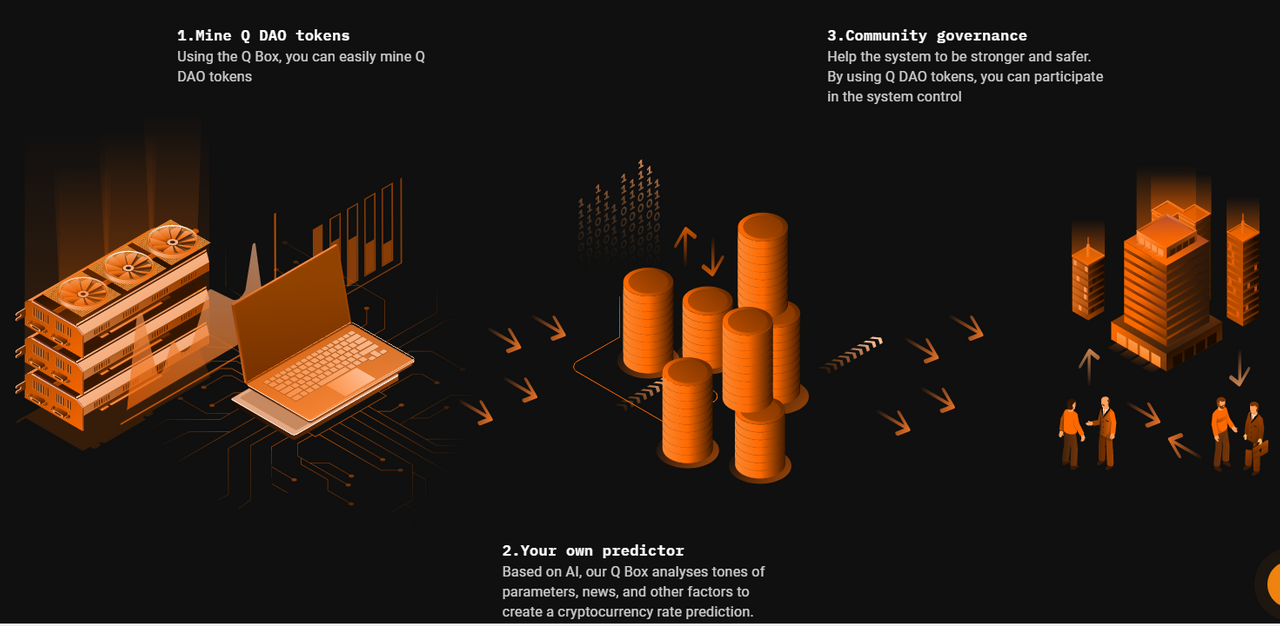 An illustration on how USDQ and other stable coins work. Along with the QDAO tokens: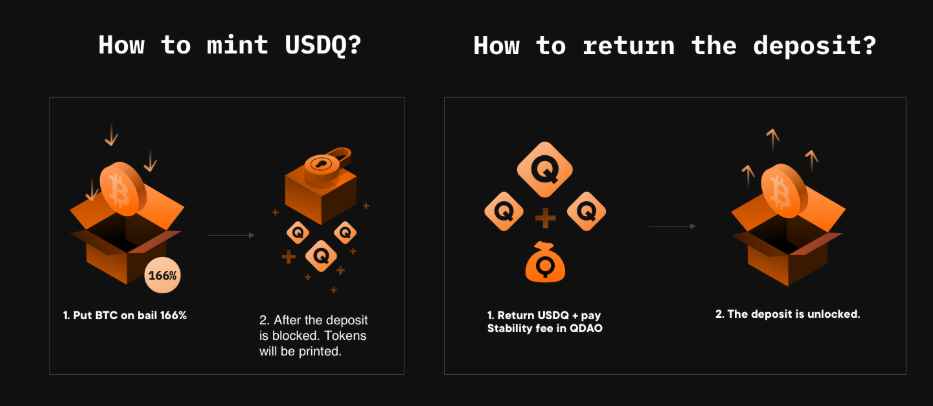 How the USDQ price balances?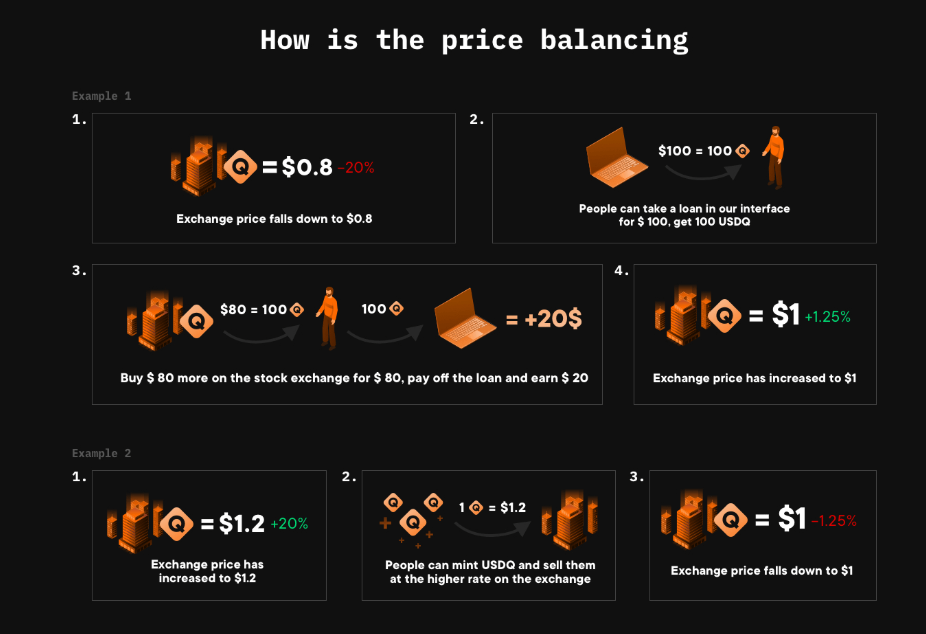 How does QDAO governance work?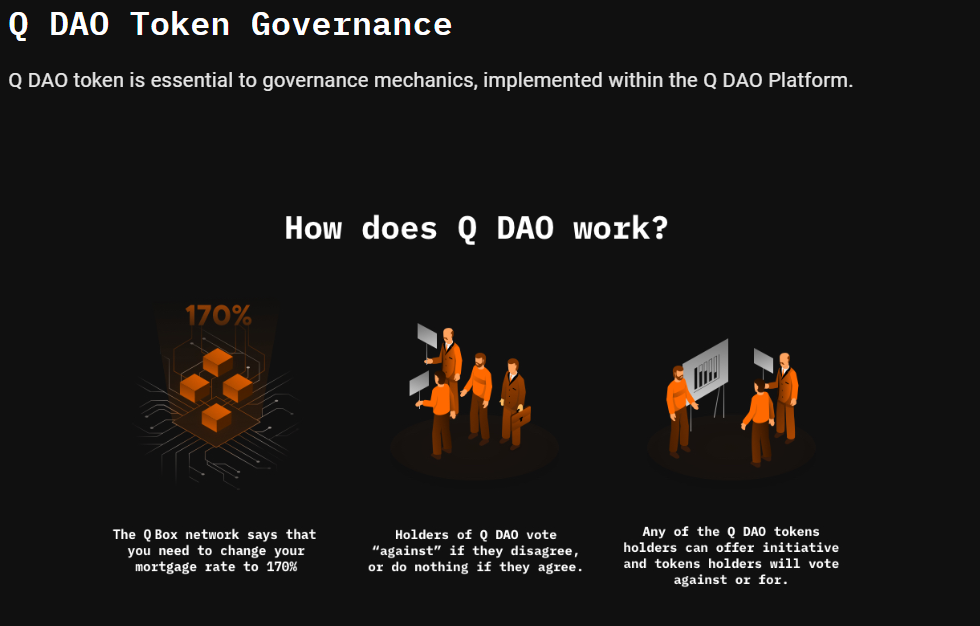 How does CDP liquidation work as what I have discussed above?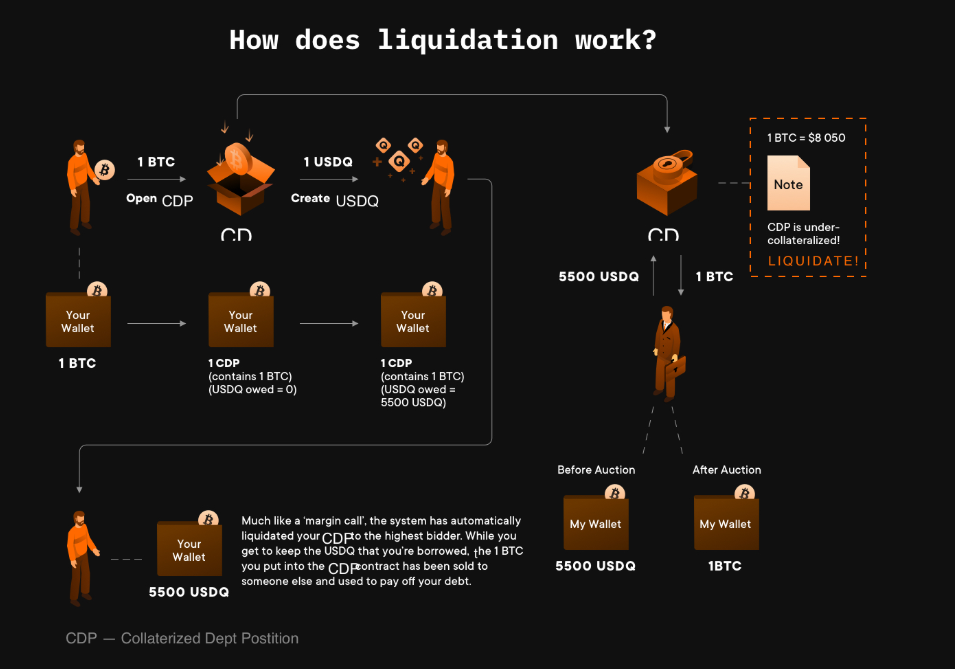 Now, let us proceed with the roadmap:
For the first quarter of 2020, they will launch NOAH blockchain. This houses QDAO and QBOX. Next will be the minting of other stable coins by the 2nd quarter. Then by the 4th quarter is the most exciting. Launching of a DEX or decentralized exchange for everybody!
THE TEAM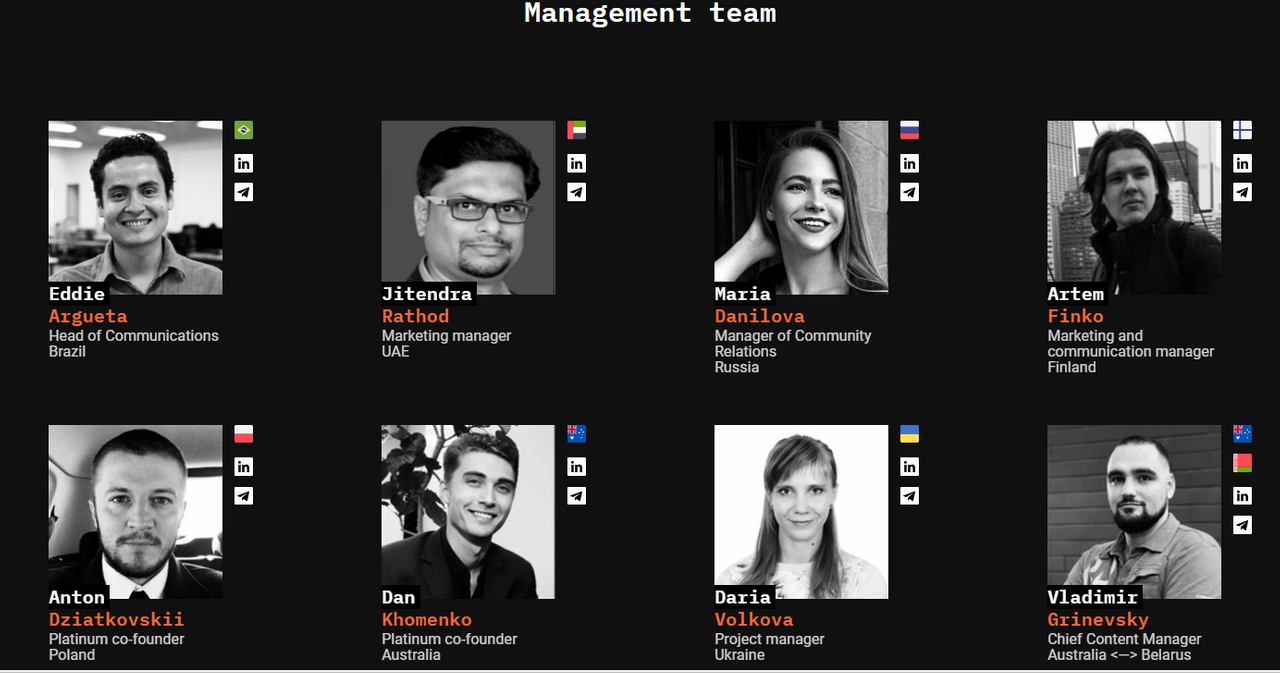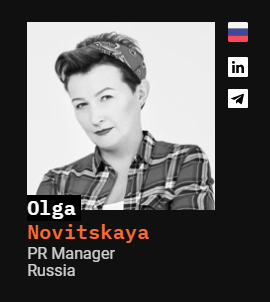 Engineering team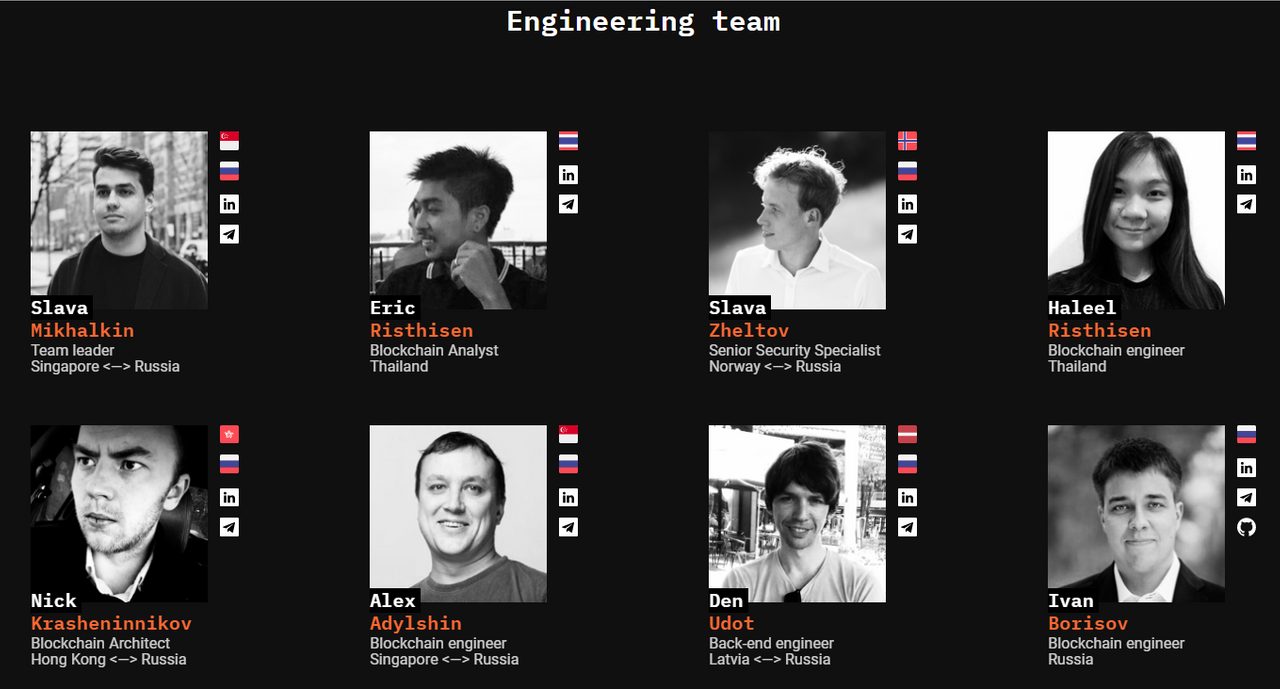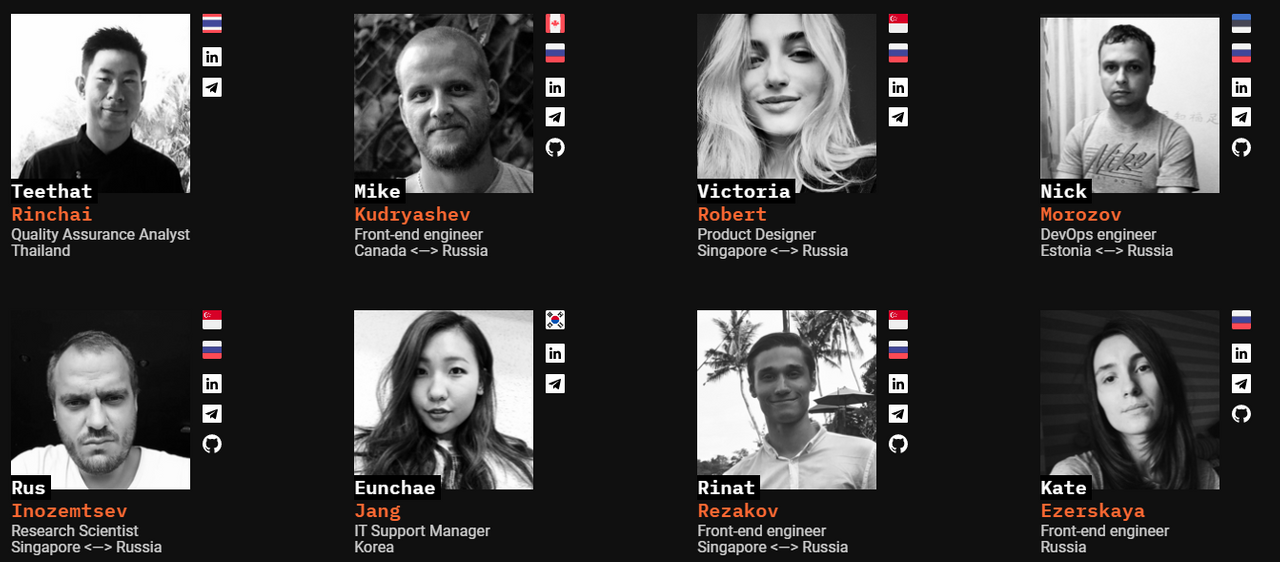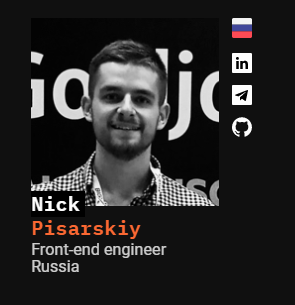 Thank you so much to all my followers and my co-blockchain enthusist as I have reviewed and checked this amazing blockchain project made by QDAO. My takeways and to summarize this project is that it will be huge in the coinmarketcap website and will be able to surpass all other stable coins in a short amount of time because of this technology. More power to Platinum engineering and QDAO engineers and developers as well as to all supporters!
For more details and to reach out with the whole team, you may check these channels, website, white paper and social media channels.
Website: https://usdq.platinum.fund/
Whitepaper: https://usdq.platinum.fund/whitepaper
Website 2: https://tokensale.qdao.io/
Scanner: https://usdq.platinum.fund/scanner
For developers: https://usdq.platinum.fund/dev
DAO tools: https://tools.qdao.io/
Exchanges where USDQ can be traded
BTC-Alpha: https://btc-alpha.com/en/exchange/BTC_USDQ/
Hotbit: https://www.hotbit.io/exchange?symbol=USDQ_USDT
IDEX: https://idex.market/eth/usdq
Exchanges where QDAO can be traded
BTC-Alpha: https://btc-alpha.com/en/exchange/QDAO_BTC/
Hotbit: https://www.hotbit.io/exchange?symbol=QDAO_USDT
IDEX: https://idex.market/eth/qdao
Social media channels:
Kakaotalk: https://open.kakao.com/o/gfFhY2mb
Telegram: https://t.me/PlatinumQeng
Telegram 2: https://t.me/Platinumq
Github: https://github.com/platinum-engineering?tab=repositories
Bitcointalk ANN: https://bitcointalk.org/index.php?topic=5139238.0
Reddit: https://www.reddit.com/user/Platinum_QDAO
Facebook: https://www.facebook.com/FundPlatinum
Pinterest: https://www.pinterest.ph/platinumqdao/
Youtube: https://www.youtube.com/channel/UCeT4b3_cdVHfSuV_5o7Qw7g
Quora: https://www.quora.com/profile/Platinum-Q-DAO
Medium: https://medium.com/platinum-fund
Steemit: https://steemit.com/@qdaoplatinum
Linkedin: https://www.linkedin.com/company/platinumqdao/
Twitter: https://twitter.com/platinumqdao
---






Do you like my advocacy? You can donate cryptocurrencies here:
Donate BTC: 19udCJXqMVcAPgK3tNC7VdVjJirSAsanDK
Donate Ethereum: 0xDFD2144eb8CC1212551d50b00b18a2fEfcf6762b
Donate Dash: XkrQAsEgxMkZSrDkgoQhgoAWSVPhfs5Lyd
Donate Doge: DC6pGognFVU4wrt6AJtkmD7mXRKFepnMZQ
Donate Litecoin: LNKorfrjR12h7Ykx3Ros8kZF5UiUqmotav
Here are other of my blogging profiles:
You may also earn cryptocurrencies from here guys!
Publish0x:https://www.publish0x.com/?a=gl9avlrdG1