[FOR SALE] @nextcolony Uncommon Ore Planet with the ID P-ZXYS39FN9QO and the coordinates -355/-536 [FOR SALE] includes 15 FREE EXPLORERS & 15 CORVETTES
Don't like waiting to build ships and want to EXPLORE and BATTLE today?! Now is your chance with 15 @nextcolony Explorers and 15 @nextcolony Corvettes!
This Uncommon Ore Planet comes with 30 @nextcolony SHIPS!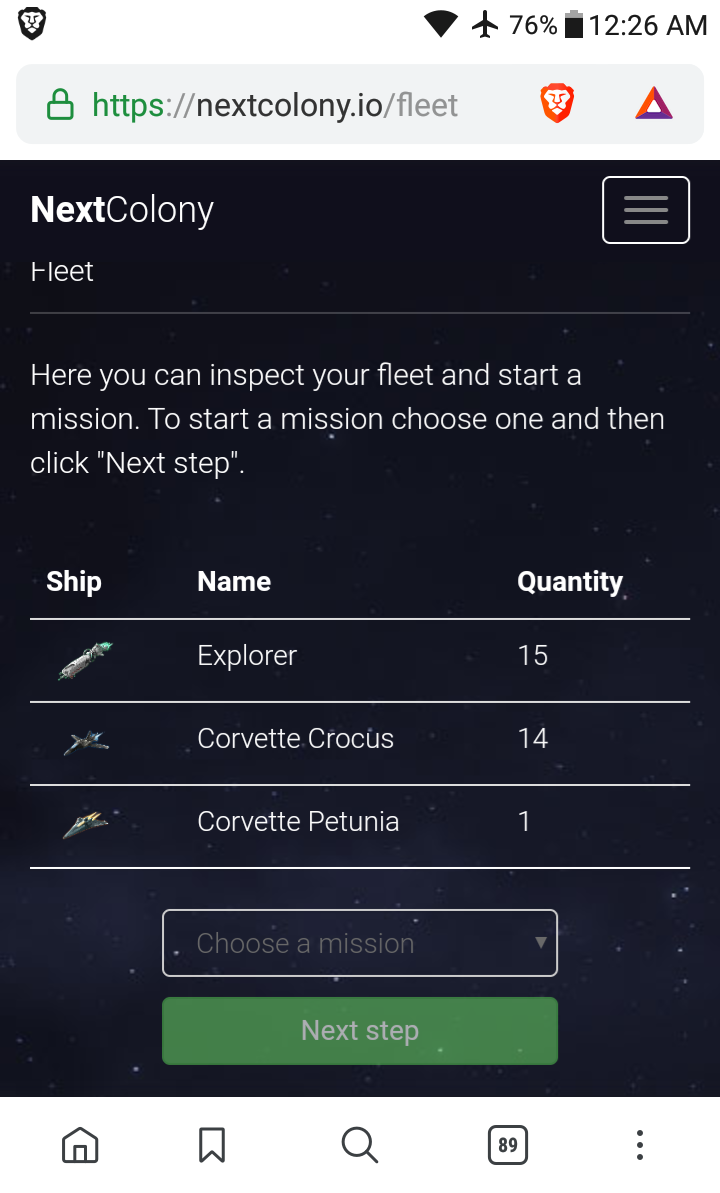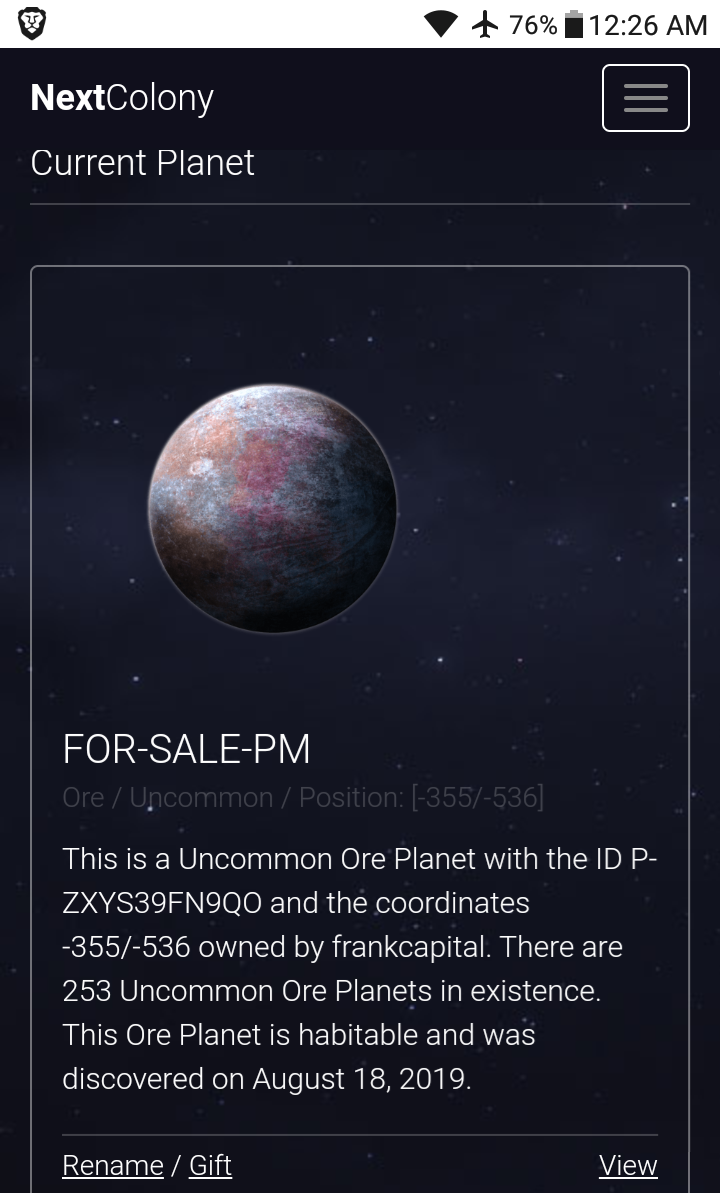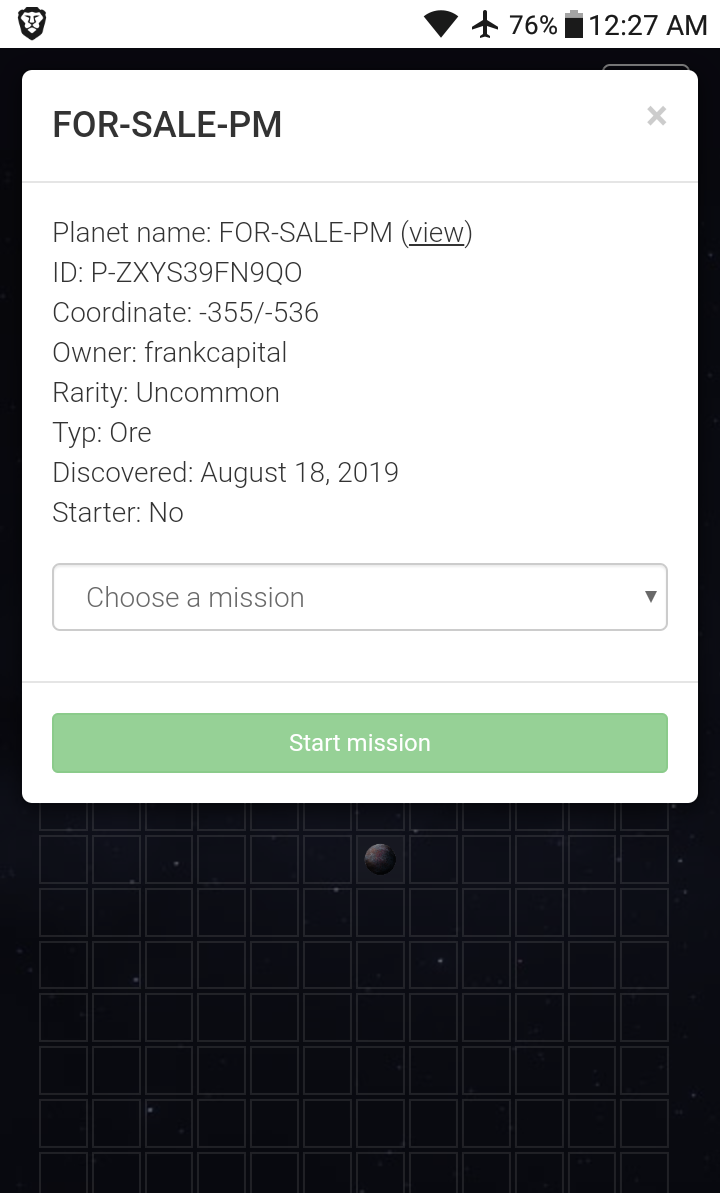 [FOR SALE] @nextcolony Uncommon Ore Planet with the ID P-ZXYS39FN9QO and the coordinates -355/-536 [FOR SALE] includes 15 FREE EXPLORERS & 15 CORVETTES
https://nextcolony.io/tutorial
Posted using Partiko Android